It was planned for a long time and for a long time it was uncertain whether this meeting would come. Our sister Christine is on vacation with her son Benedikt on Guernsey. Since it was not clear for a long time whether the watermaker would arrive in Wales in time, it was also far from certain for us that we could still meet them on Guernsey. We could.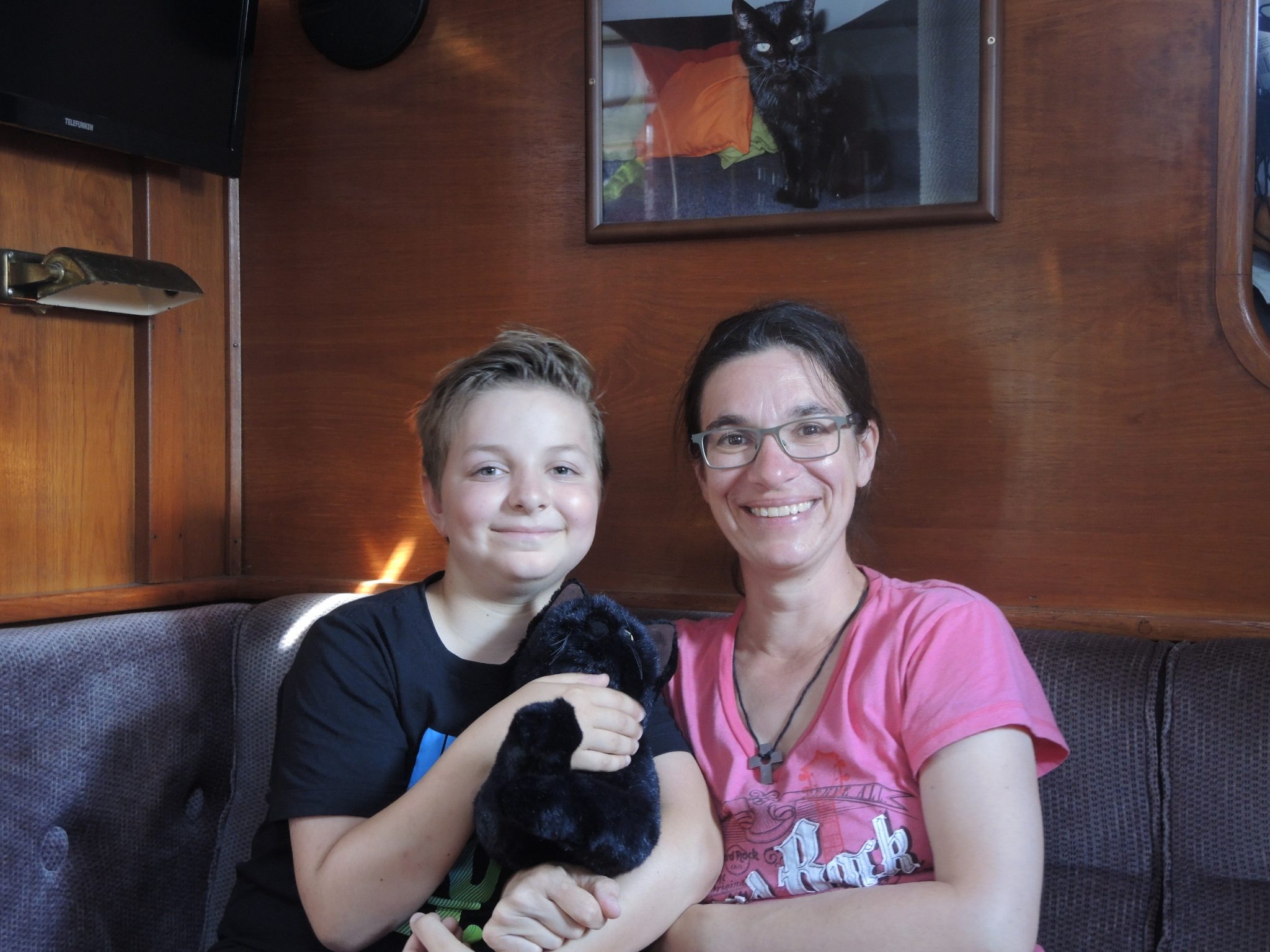 First there was a photo for the family album, then we took a short walk around the harbor and were explained how it works here on the island, where the best waffles are and what we should see. It depends on how long we are stuck here, then maybe we can even see it all.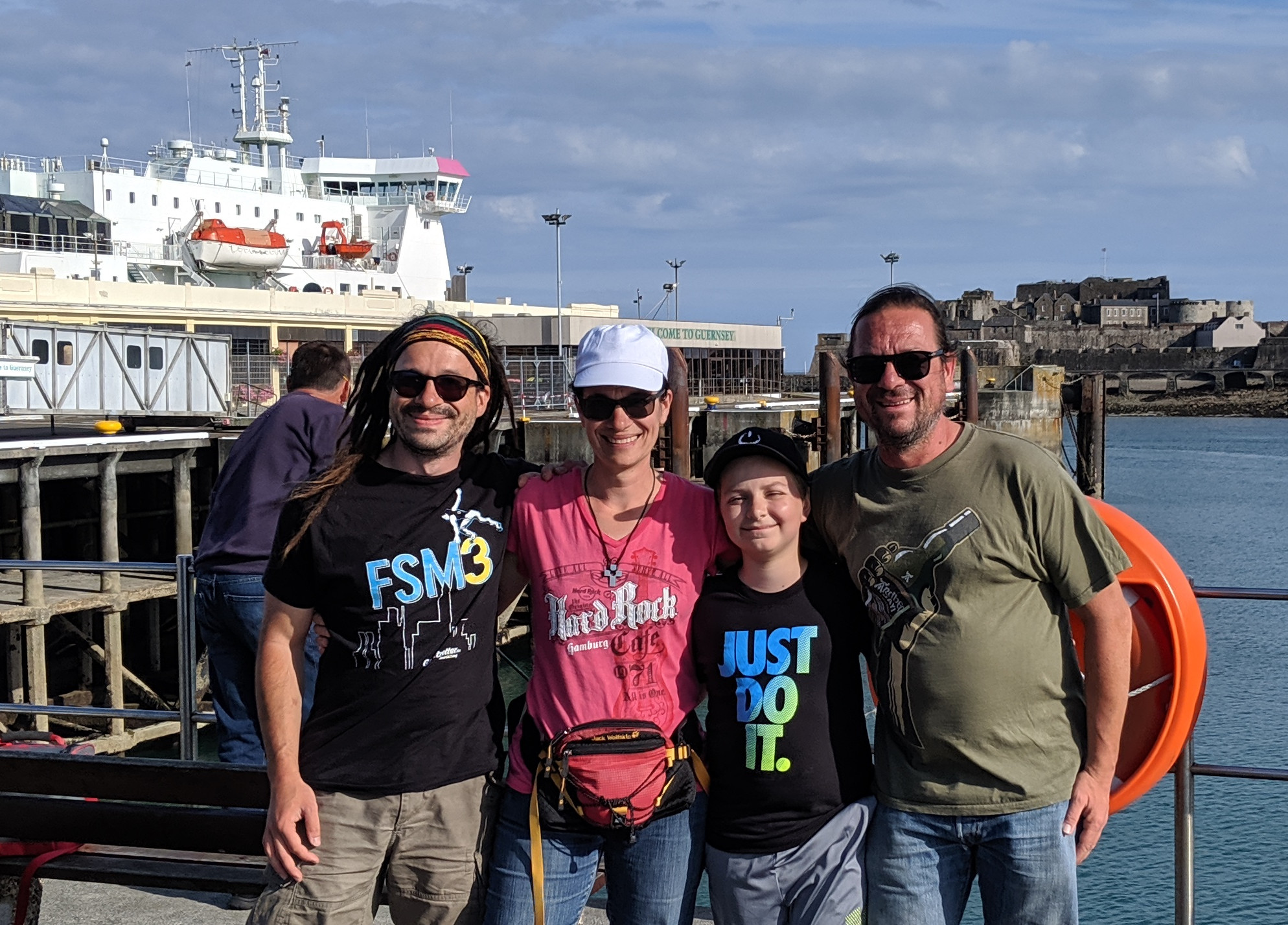 For us she brought a lot of vacuum cleaner bags and a meat grinder from Frankfurt, a big thank you for that. The next day, we first bought meat from the butcher, turned it through our own wolf and turned it into a delicious lasagna. Now we have to vacuum, the salon is due again.
We still have a few days together. We will use them because then we can no longer see them for the next few years.