We had seasickness on board and were able to avoid seasickness through medical lasagna (with the extra portion of fat). We were rocked extremely when driving over old swell. Our ears are ringing from the diesel boom, because today there is no breeze to breathe.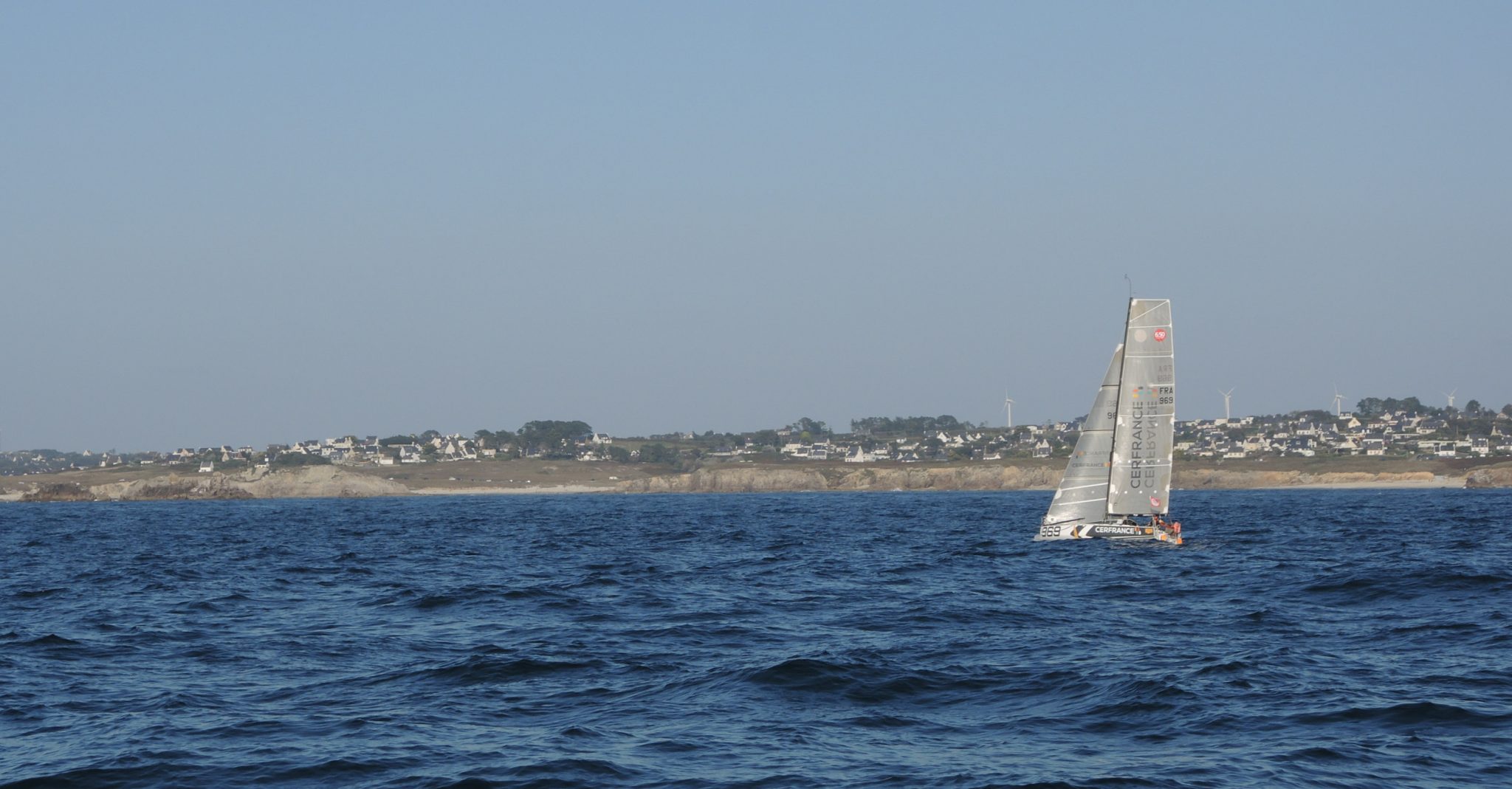 And then we meet a regatta yacht that actually has its sails up and can still sail at seven knots of wind. Either Sissi is too fat or we are. When it comes to our lasagna consumption, I think we are. Sissi is only well built.
Now we have only 10 miles to go and land in Camaret-sur-mer. I'm glad. The wind forecast for tomorrow is "calm", the day after tomorrow the perfect Biscay wind will come. We rush down to Spain as if Sissi was a racing goat.