Sissi has been in the hall since November. We worked to make them fit for our plan. Most recently, it was the corroded forestay that messed up getting the ship into the water. But since today Sissi has been swimming again and is at her traditional place in Buitenhaven.
We wanted to film the crane, still take pictures of the best scenes. We cheerfully walked from our hostel to the boat hall this morning. A surprise was waiting for us - Sissi was already in the water.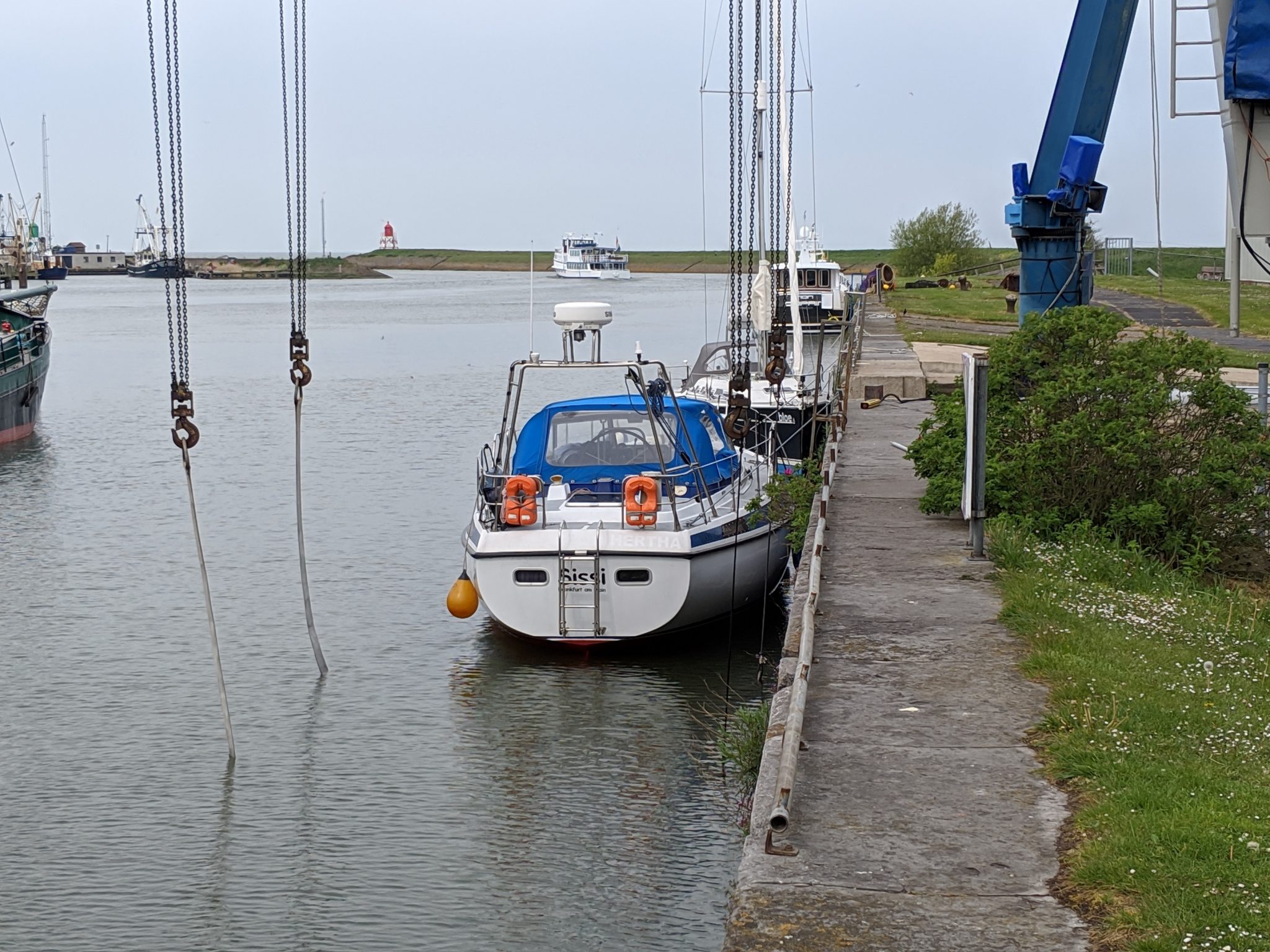 It took a few minutes until the mast was finally up. The new forestay seemed a little too long at first. We turned the shrouds back and forth, tensioned them and let them go again. We had a tough job with two workers from SkipsMaritiem in Stavoren. In addition, gusts of wind and rain blew through the harbor.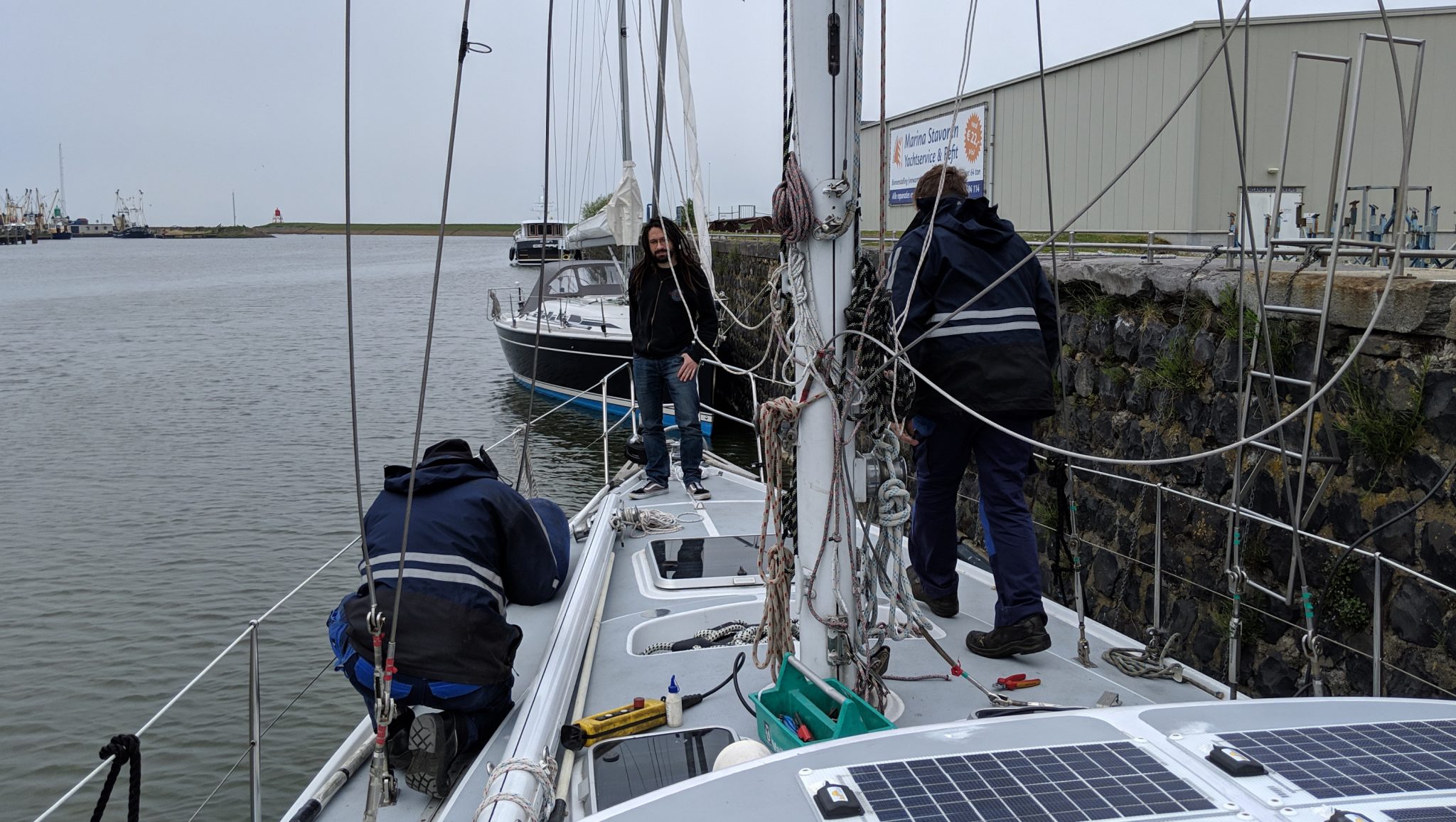 When the work was done, the engine or the alternator startled me. One of the new devices is a booster for battery charging so that we can get more amp hours into the batteries from the motor hour. The device didn't bother at all. Not one of the many LEDs wanted to light up. A short call to the manufacturer's hotline in England brought me a phone number in Germany. After a few minutes I got a top tip where the problem could be. We tried that and were happy. The battery is now charged much faster.
There was nothing standing in the way of a trip to Buitenhaven, so Jens and I set off. Sissi moved well through the water, only the new log shows far too little. Another construction site open, when so many construction sites are waiting to be completed. When it arrived in Buitenhaven, it rained as a reward.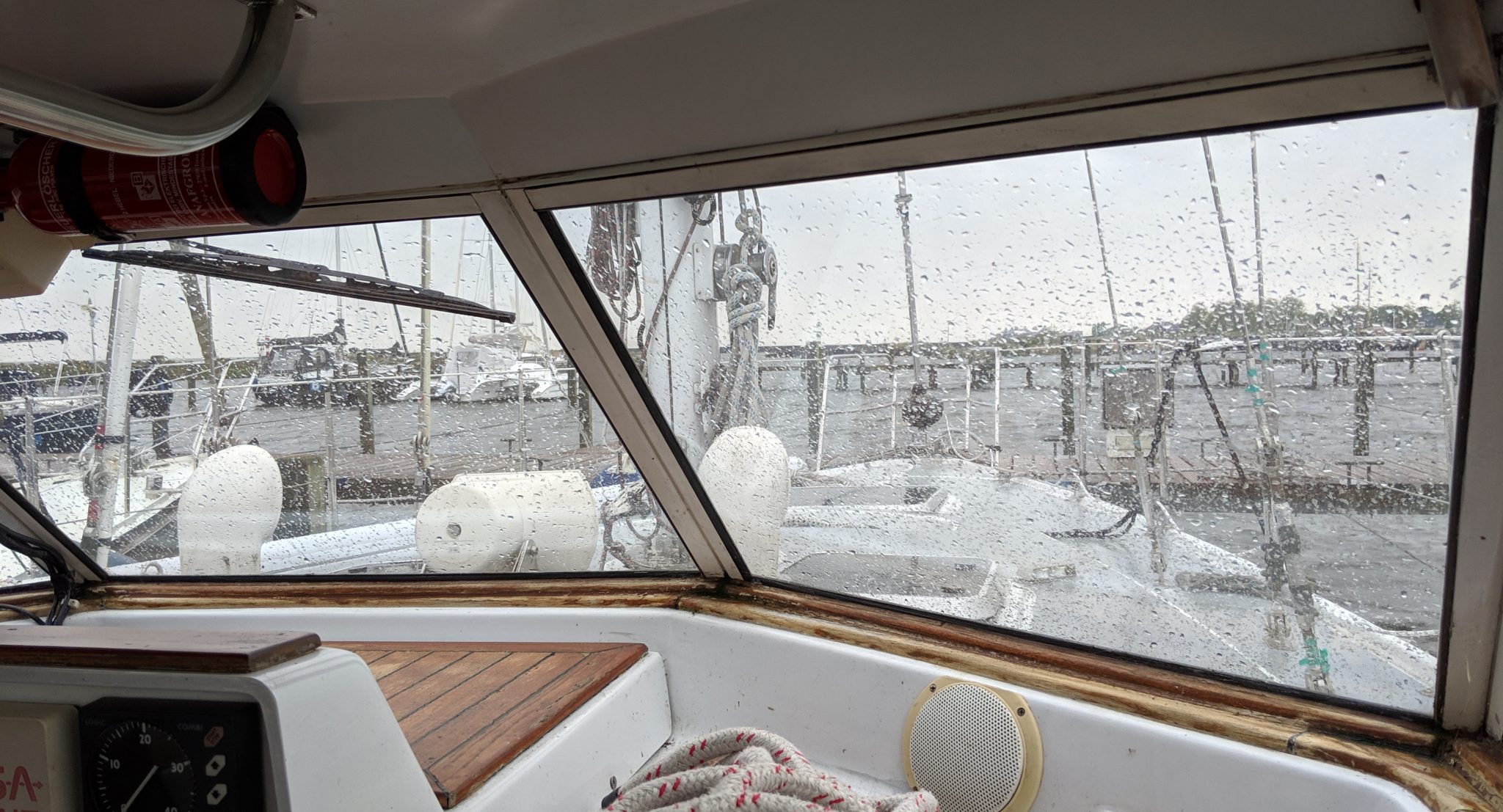 Somehow the situation with the first investors beer of the year was a bit dreary. But that didn't last long. in the Cafe Max we ate a delicious dinner and afterwards it was pure sunshine.
As I write these lines, I enjoy the slight movement of the ship in the harbor. Tomorrow is another hard day when Sissi gets new batteries. This is going to be a drudgery ...