The last post about tiles is in Portugal written. There are many tiled house facades, often small works of art. Inside the visitor center in the Donkey Sanctuary, a wall is covered in tiles.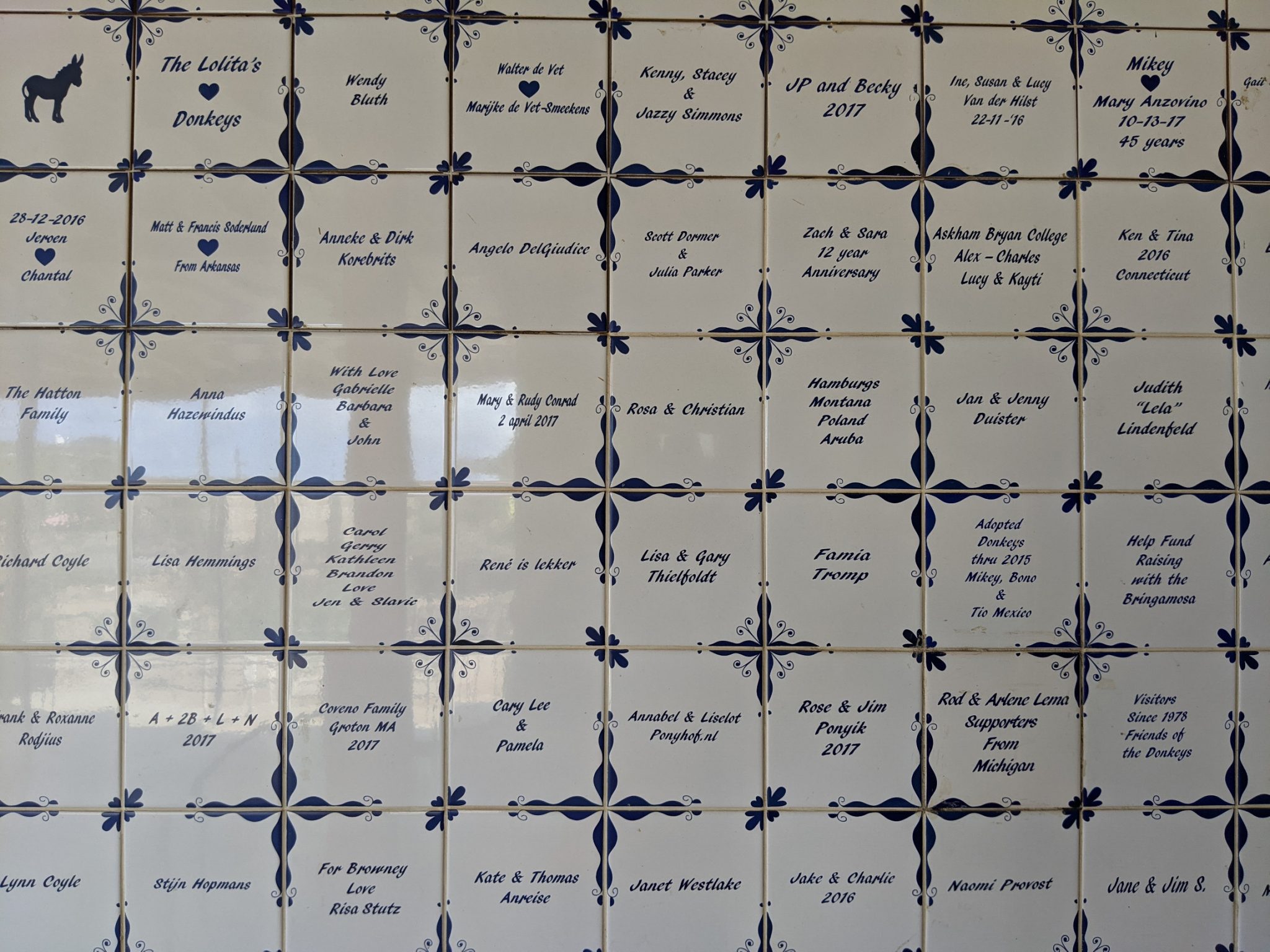 There are tiles out Delft in the Netherlands. In the past few years they have been sold to visitors for US$ 60 each. However, the manufacturer took so much time for the last delivery that the donors got angry. Desiree was also annoyed - twice. The second time on delivery, as it turns out that 60 tiles are missing to complete the pattern. Or rather, the manufacturer did not follow the pattern. In any case, we are now trying desperately to bring these 60 tiles to the visitors.
In the meantime I can do that quite well. In many cases, if I have a visitor on the hook, I can sell a tile. The problem is that there aren't enough visitors. Then yesterday I had an idea: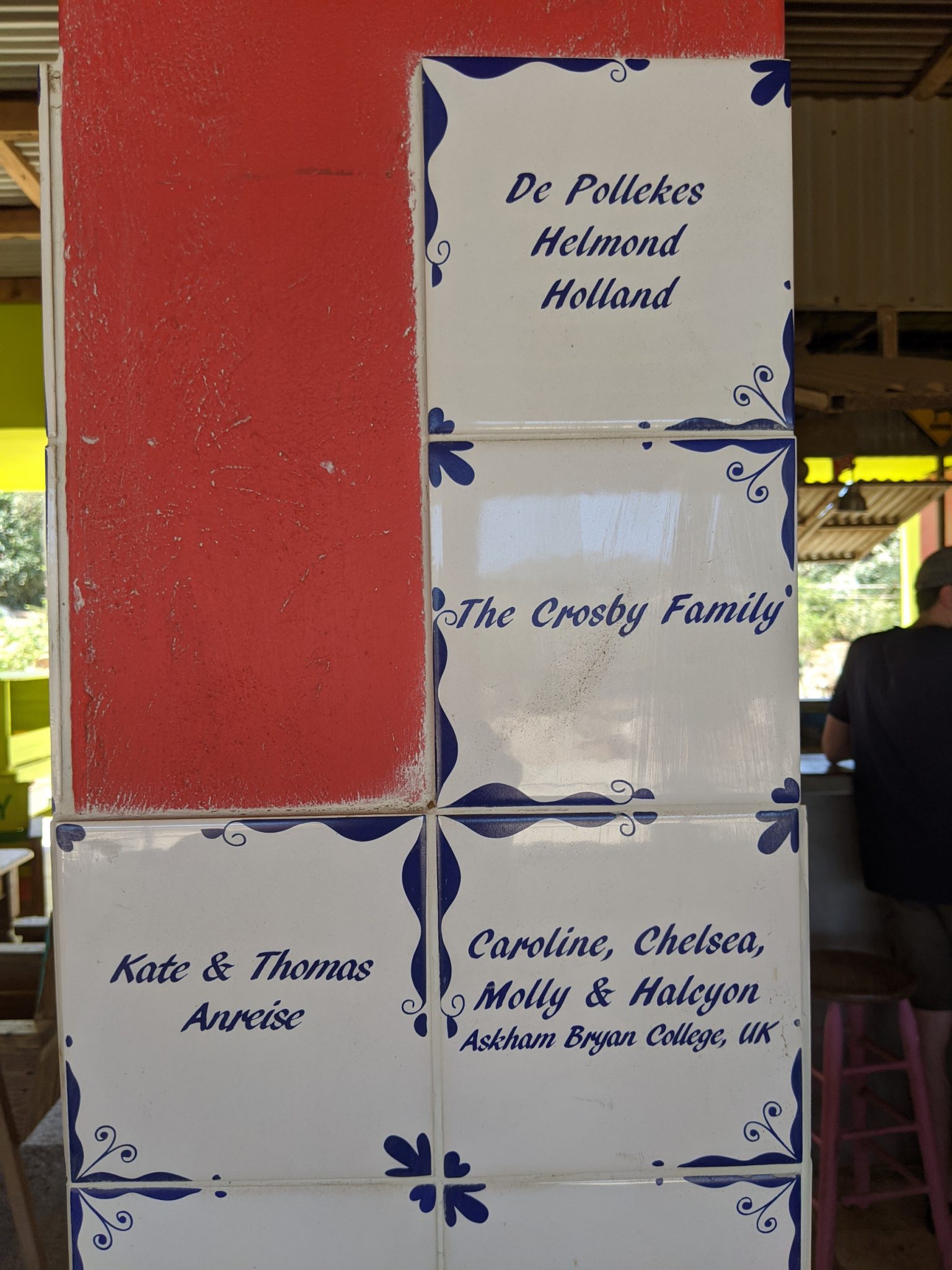 Dear reader, if you want a tile, that's no problem. The 60 US$ correspond to about 50 €. I'm happy to convey that, there are still 30 tiles left. Production cannot start until all tiles have been sold.