"Los Hervideros" is located on the southern lava coast of Lanzarote. An impressive place where we were very happy. There are coastlines that are best seen from a boat, on other coastlines you want to keep a greater distance by boat, especially by sailboat. This lava coast is one of them.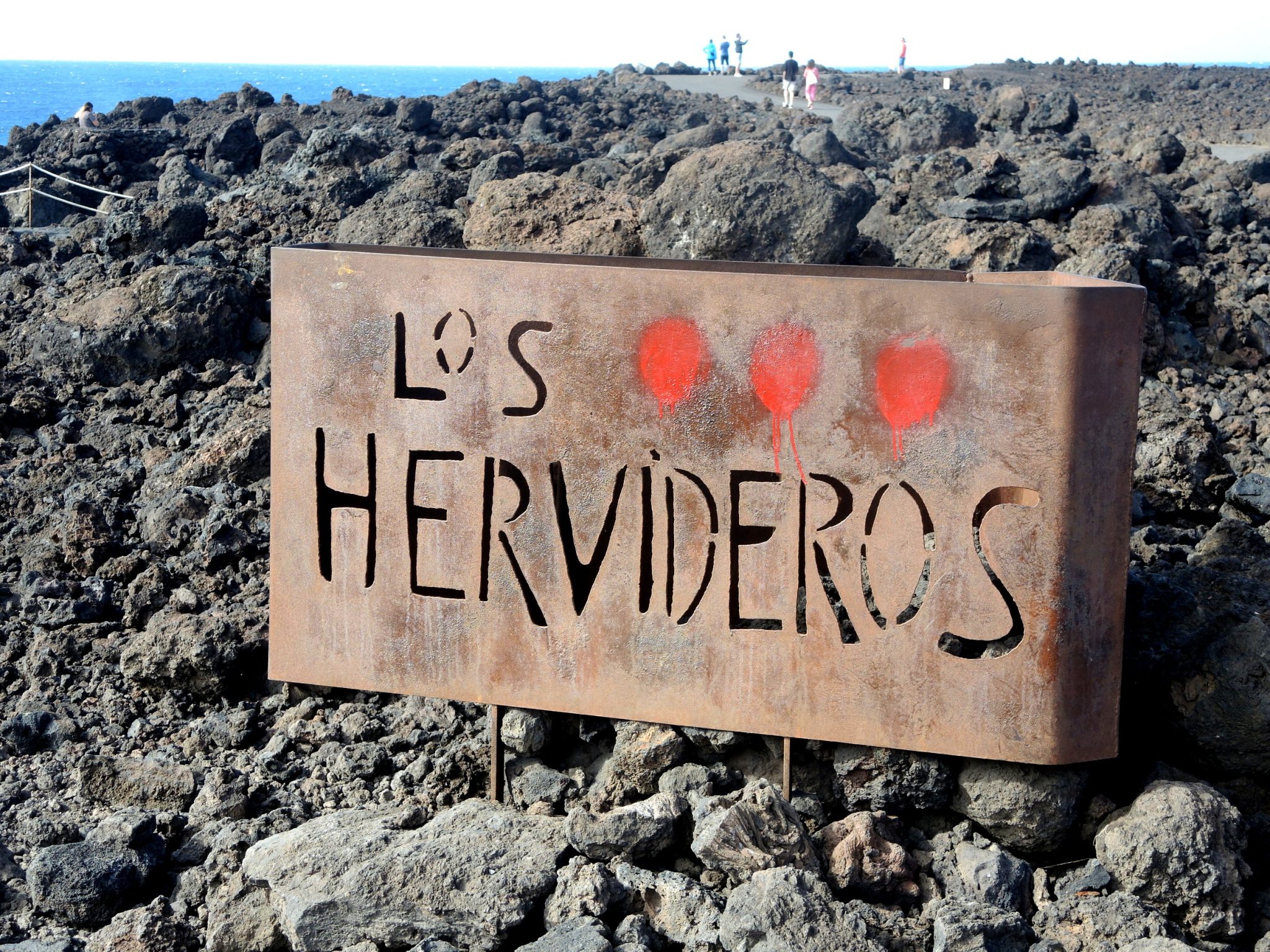 In Timanfaya we saw where the volcanoes erupted and hurled their lava through the landscape. In Los Hervideros we could see where the lava flow ended in the sea. The sea is not particularly deep there, which is expressed by impressive, breaking waves.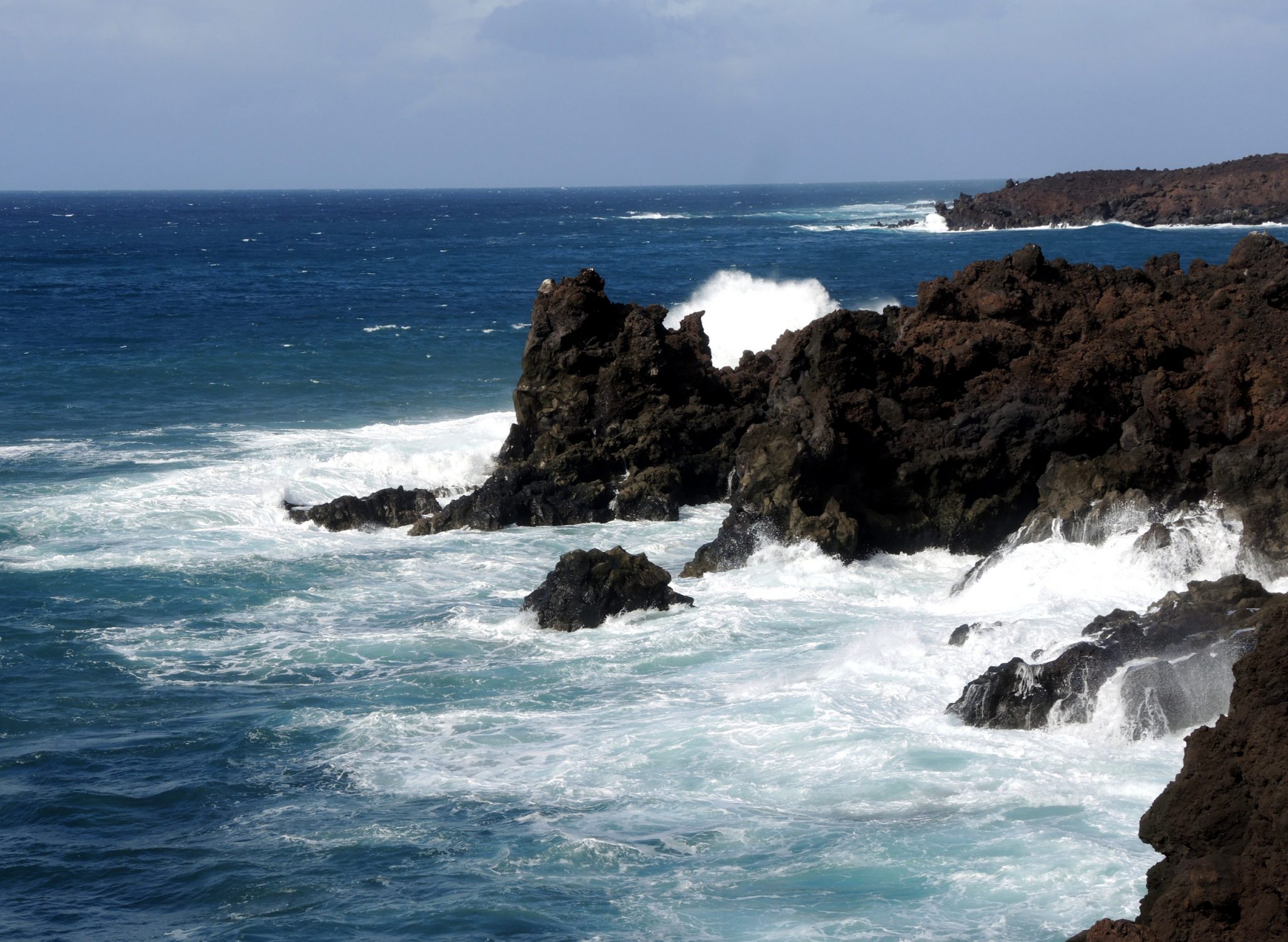 If you stand patiently with the camera in the same place for a few minutes, you have the opportunity to take fantastic pictures of spraying spray. The trick is to press the shutter button on the camera at the right time. It's easy to forget because of the amazement.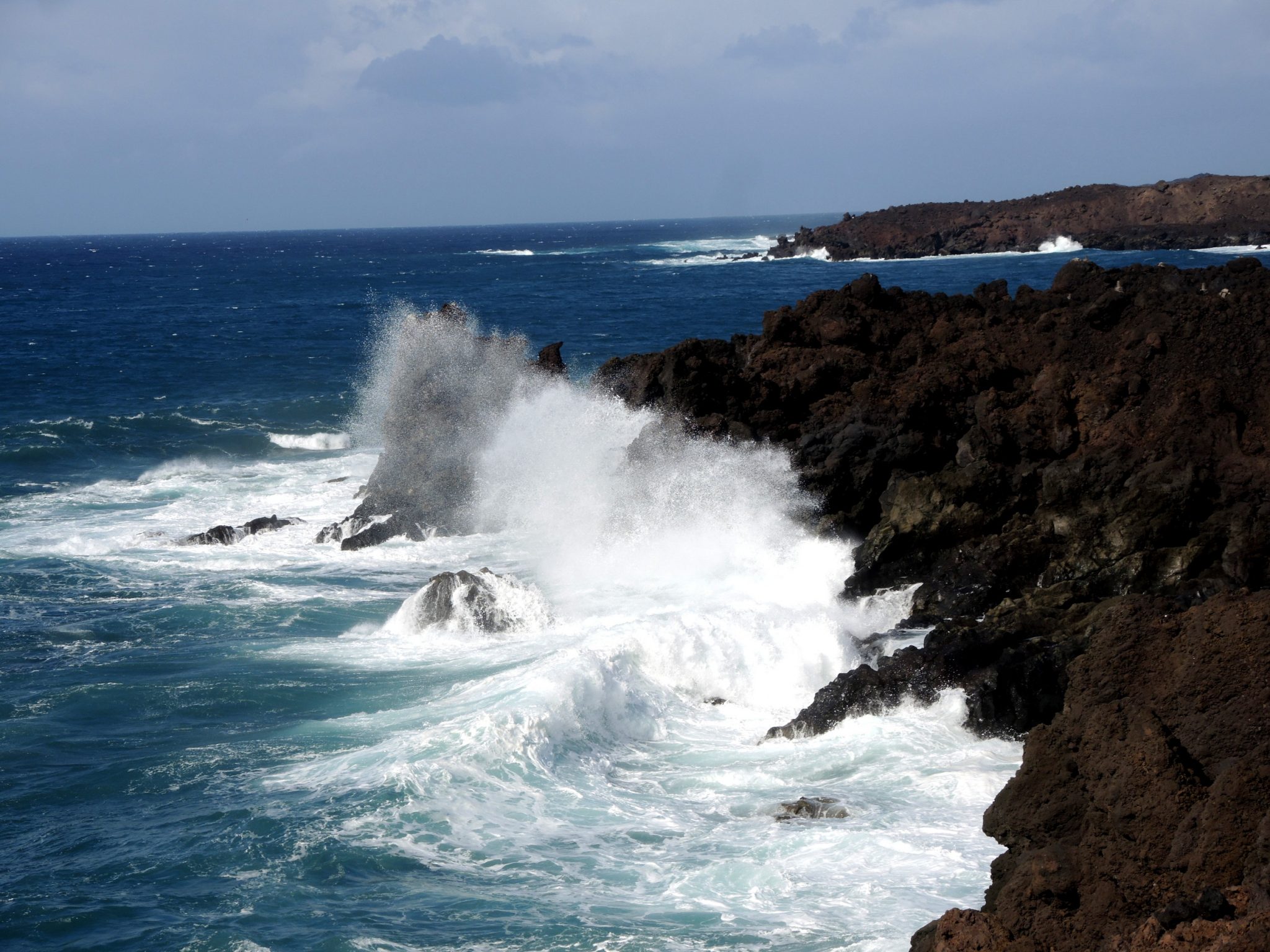 The special thing here is the so-called cooking holes. I could not find an explanation of the name on Wikipedia, I can only explain that the sea is boiling in these holes.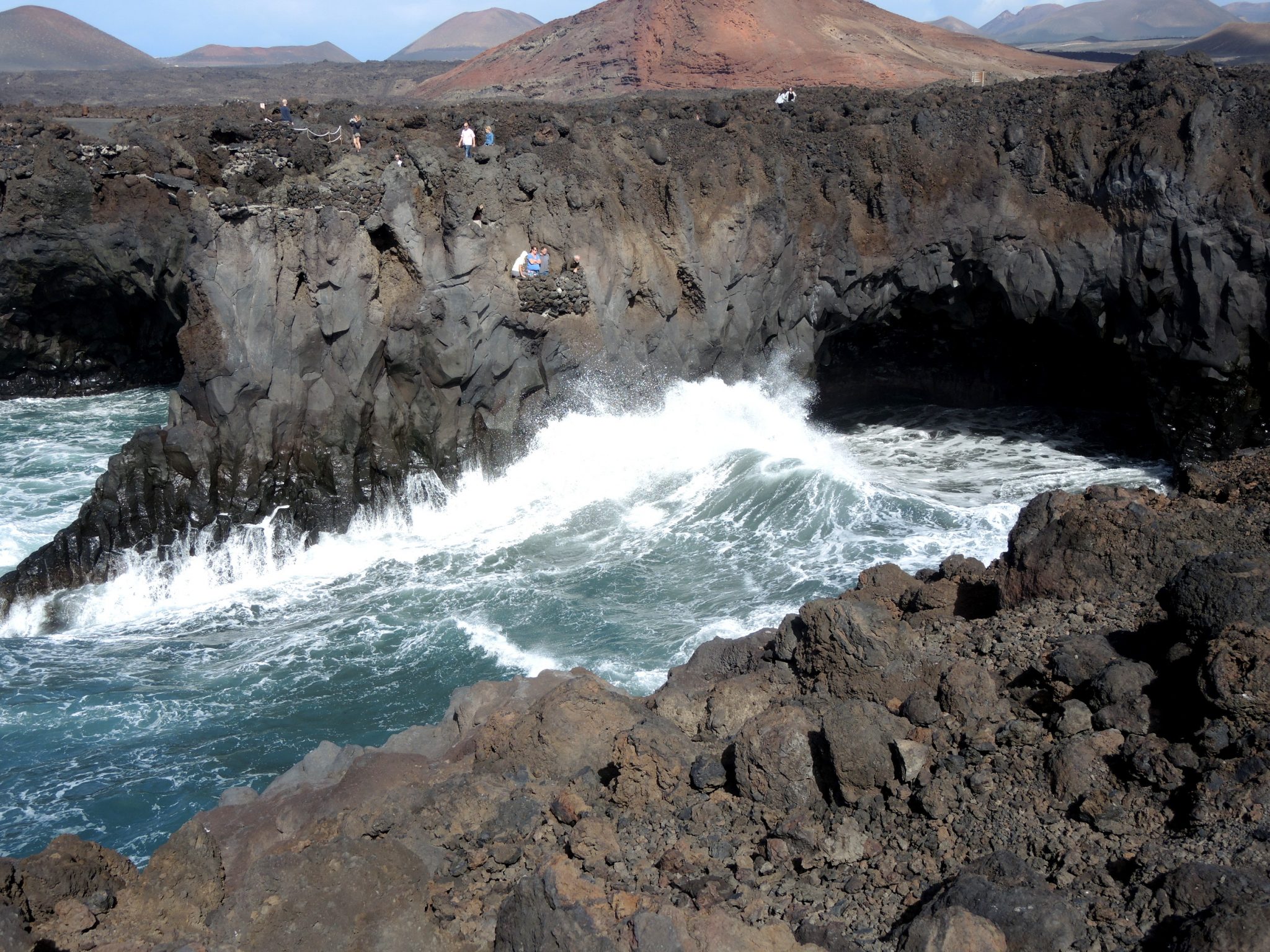 When the wave has rolled up, it runs into the holes, is reflected by the stones and splashes back again. A great sight!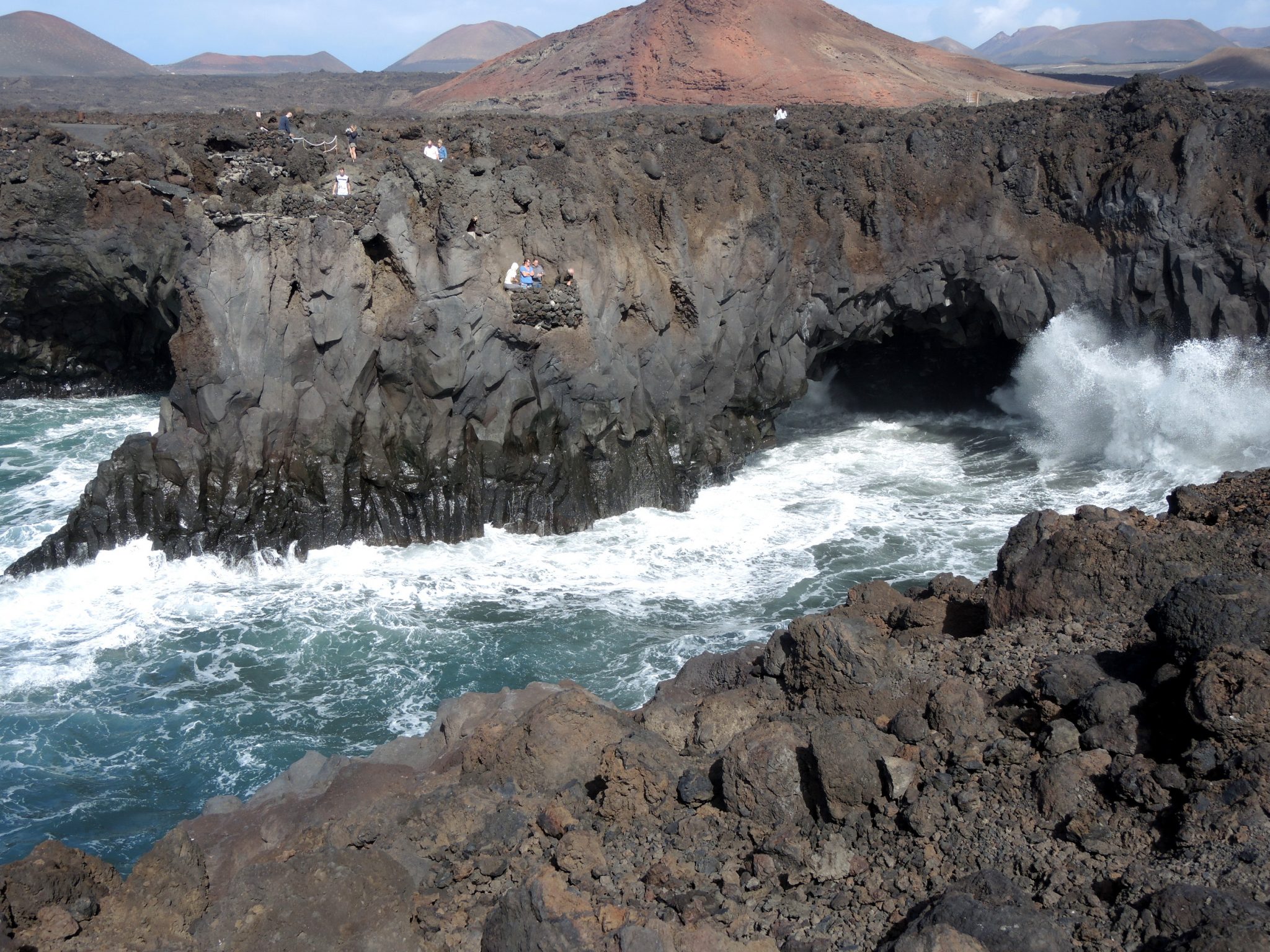 The holes were created by natural erosion, not a direct result of the volcanic eruptions. The rock is of course of volcanic origin.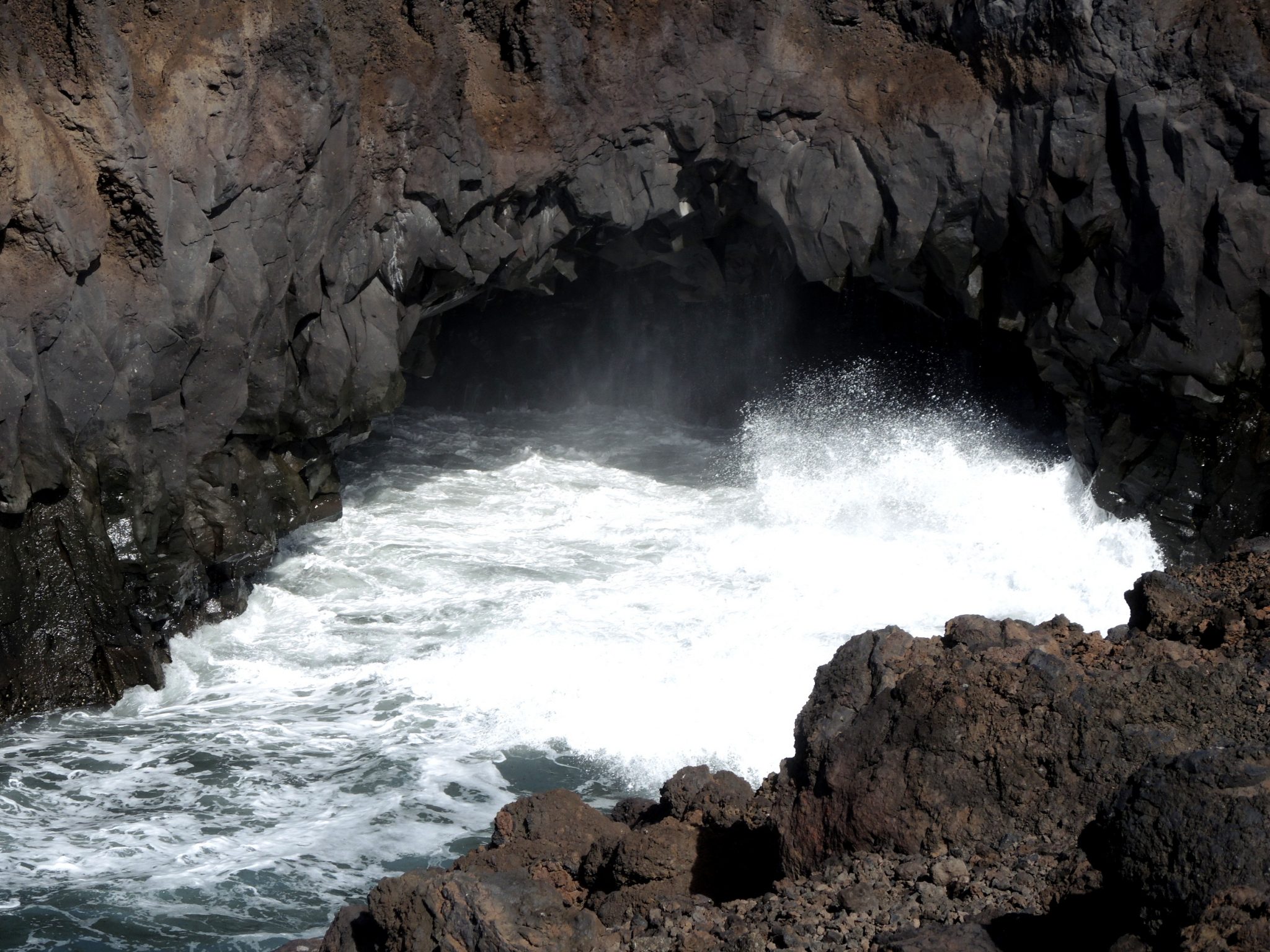 For us tourists, paths and stairs were carved into the stones so that we can get to the holes without injuries. Otherwise it would only be possible for experienced climbers. Jens said to me that you can definitely climb there because the rock has great grip.
I don't really like it that much, I prefer usable stairs. So I got inside one of the holes.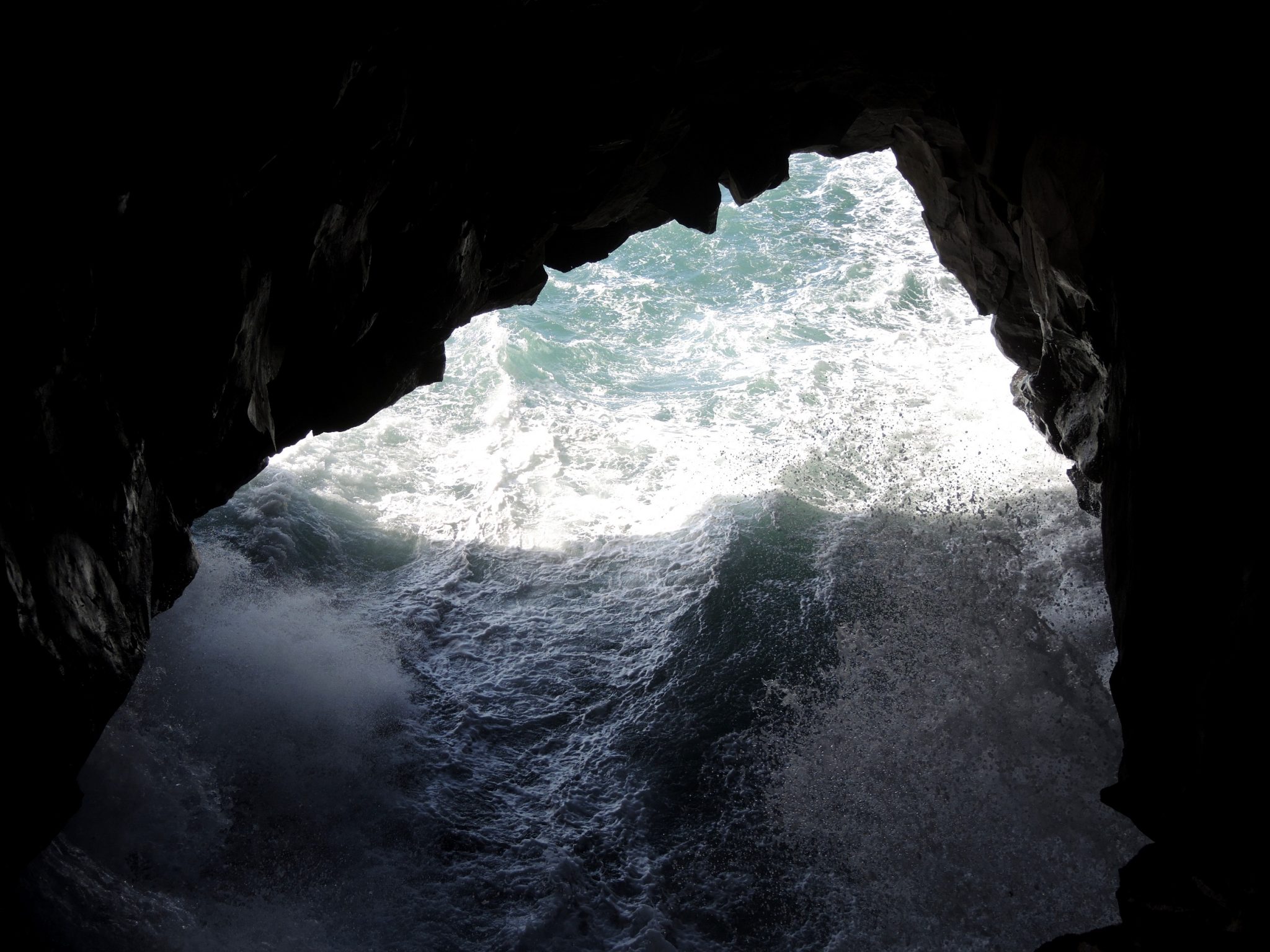 All this is nothing you want to go in with your rubber dinghy. It took me a few minutes to record the above, the waves just didn't want to do as I did. When I looked around again, there was a long line behind me.
Fortunately, this is a place where you don't have to pay admission or get scared away by a guide. Jens also tried the cooking hole.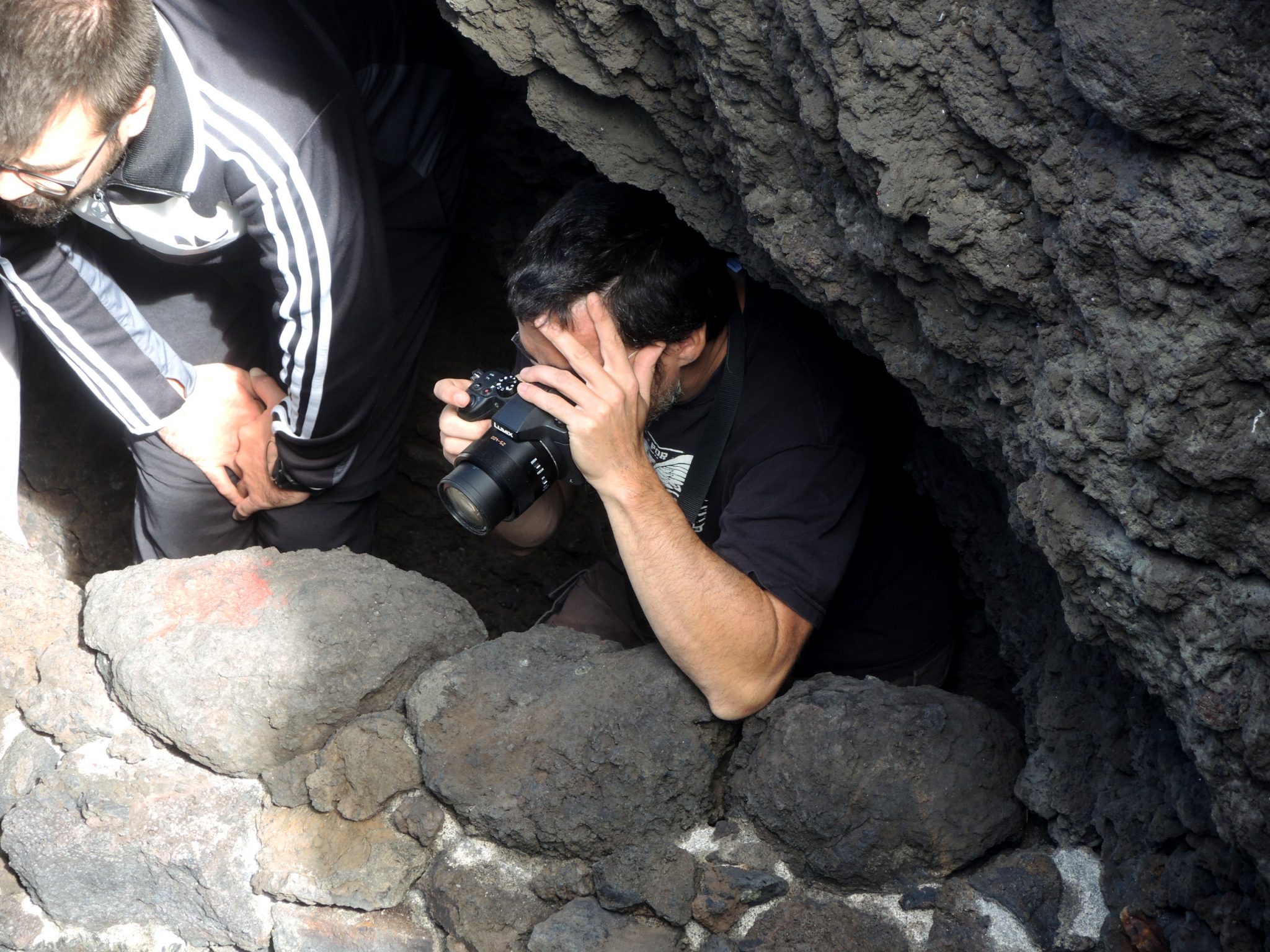 In addition to the beautiful pictures of the roaring Atlantic Ocean, you also have a fantastic view of the cold volcanoes from here.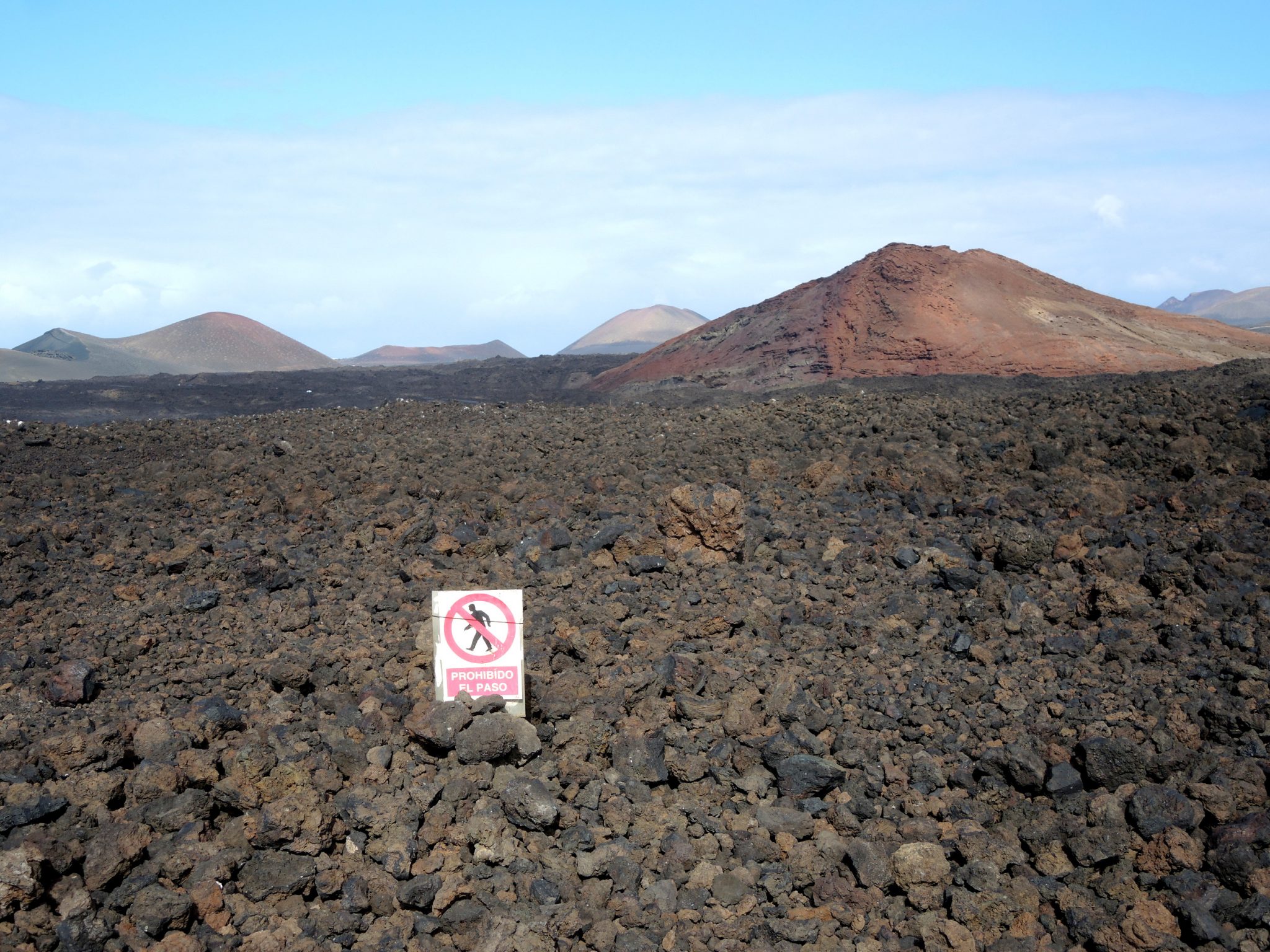 The tourist path is lined with signs that prohibit entering the rock surface. Apparently some people have overdone it. I would have no desire to trudge in this inhospitable plain. The great view of the mountains is enough for me.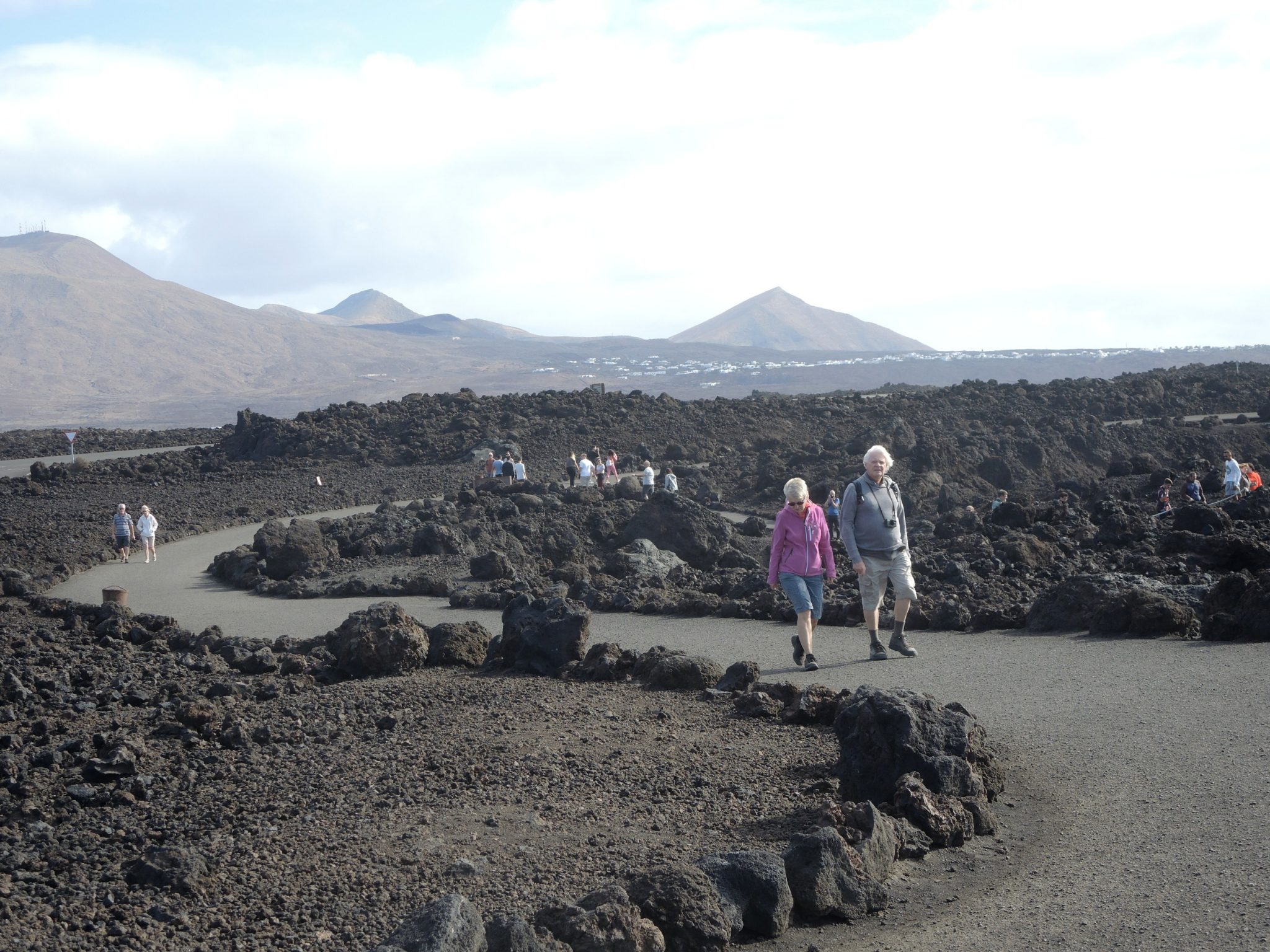 Los Hervideros is an impressive place. I am glad that we went there. It is not on the top list of sights, there is not even a separate page on Wikipedia. Anyway, I like Lanzarote more and more.