If there is no WiFi in the port, you either have a good SIM card plugged into the on-board router or a thick WiFi antenna. We tried that with the SIM cards from Scotland via Ireland, Wales, Guernsey, France and Spain.
It was always annoying to have to push a new prepaid card into the router after crossing a limit, because despite the seller's insurance to the contrary, we only managed to use a SIM card again after crossing a limit can. The need to charge the SIM card is also a bit annoying, because you only recognize the need when the card is empty. But then you need an internet connection to charge and the cat will bite its tail.
We ordered a thick WiFi antenna to Porto and used it immediately to get the actually quite fast port WiFi stable onto the boat. That worked really well. However, there is no port wifi in Peniche so what to do. Jens and I walked through the town and got the WLAN codes from the restaurants and cafes within sight of Sissi.
Then we configured the WiFi antenna on the strongest of the available networks. The distance is about 450 meters. A few minutes later we had the finest internet. I managed to upload pictures here in record time. Videos on YouTube also stream wonderfully.
To thank you for the great internet, Jens and I went to dinner in the donor restaurant that evening. At noon I had already noticed that it looks very good there and smells delicious. We were able to verify that in the evening.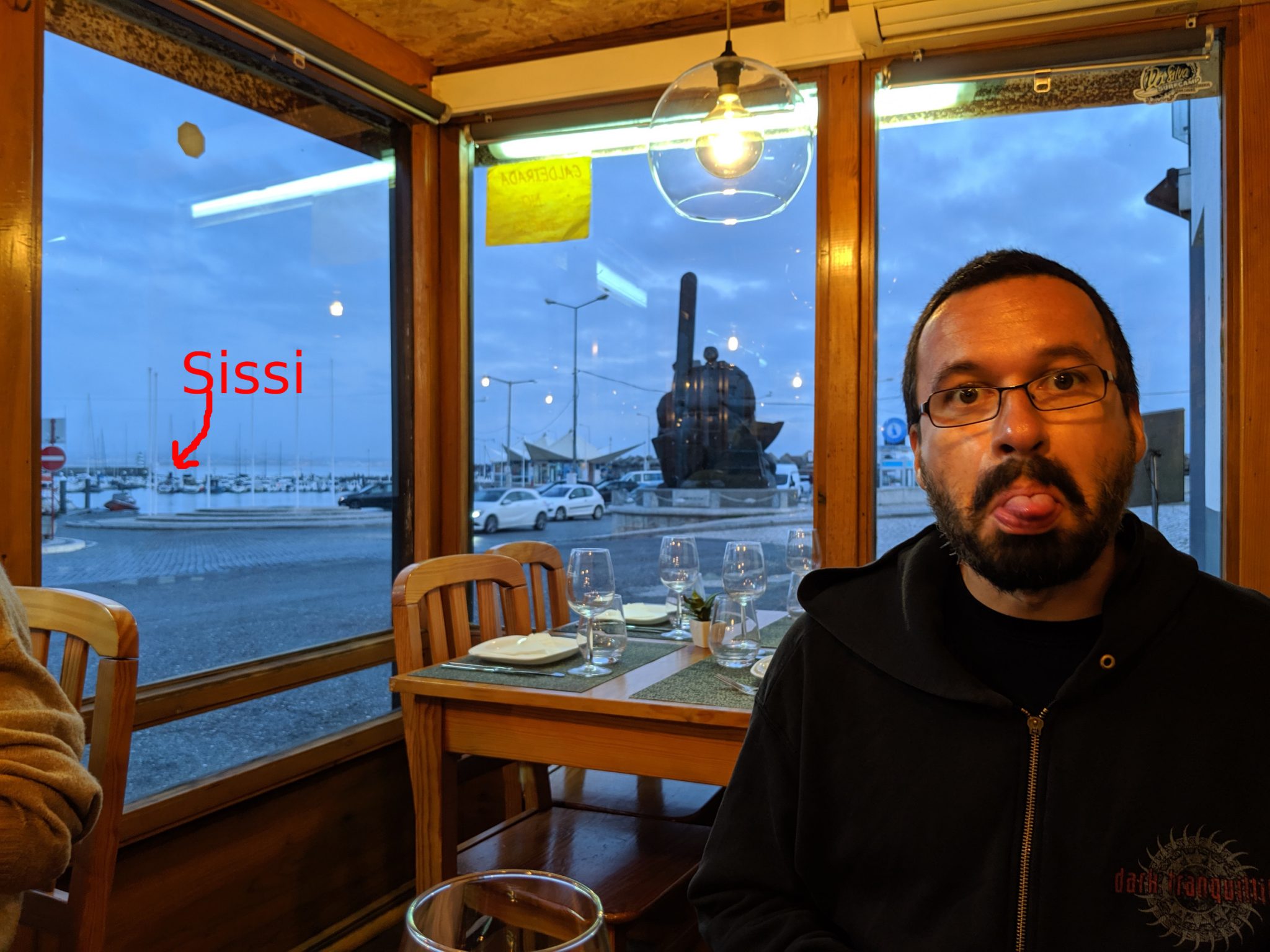 First we both had a fish soup, then a main course from the sea. Both Jens' sea bream and my squid were delicious, the side dishes plentiful, the dessert excellent and the bottle of wine cheap. All of this was available for just € 45, with the internet flat rate on top. Nice. Let's see how the antenna performs over time.