Yesterday evening we had ribs with cabbage to eat. We last had that when we visited our parents on the occasion of their golden wedding in November. A can of sauerkraut has been stored in our Schapps for a while, we found beautiful ribs at the butcher in Oranjestad. That was the end of dinner.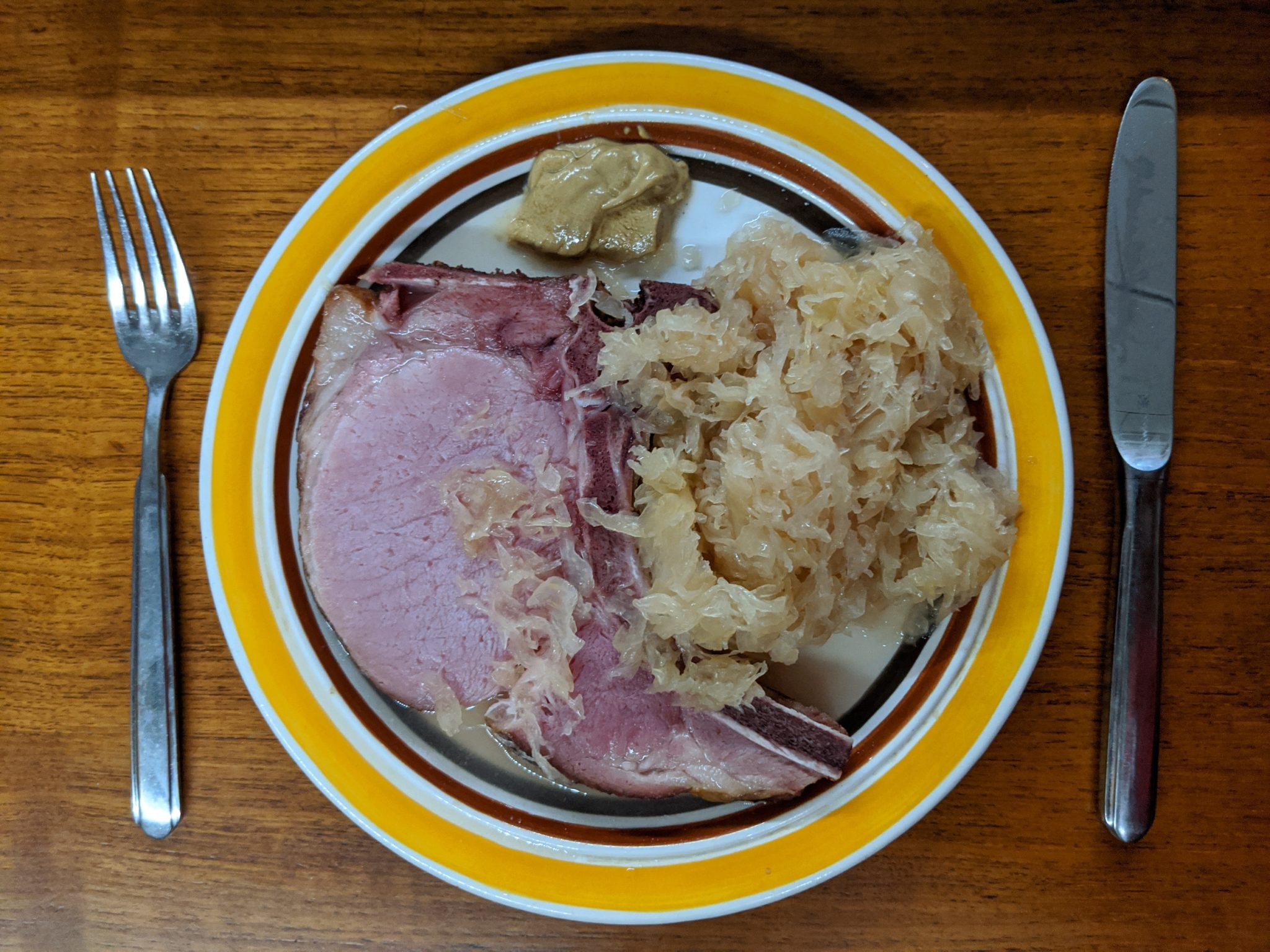 The world around us is turning hollow because of the corona crisis. Most countries have closed their borders. We currently don't dare to leave Aruba because there is a great risk that we will not be allowed into the next country. What to do?
---
Jens: I haven't been doing very well lately. Something was causing me psychological problems, but I couldn't really interpret what it was. When we drove from Martinique to Bonaire, I sat brooding in the cockpit during my watch. As much as scales from my eyes. It's loneliness on this long journey. We met a lot of nice people along the way and made new friends. However, these friendships are usually short-lived, because either we go on or the others. In the end we are among ourselves. I miss being around other people and seeing my friends. I had to digest this knowledge myself and sat there for a while with tears in my eyes. After Jörg got up I told him what was so difficult on my soul. He had complete understanding for this and I felt a big stone falling from my heart that day. Despite everything, I'm glad that I went on this trip. Our experiences and adventure were worth it.
---
I talked it all over for a few more days. I always hoped to be able to change Jens' mind again, but I could also see how great his relief is that we will go back.
We decided to cross the Atlantic from west to east at the right time, around the beginning of May, to make a stopover in the Azores and then to spend the summer in Scotland. Here in the Caribbean we wanted to visit Jamaica and Cuba at least, maybe even take a short trip to Haiti. We planned to arrive in Frankfurt in September.
---
Then came Corona, the closure of the Panama Canal for pleasure boats, border closures at most of the country's borders and therefore closures of most of the islands for us. The impossibility of traveling further west makes the whole story a lot easier for me. It doesn't feel better for me if I can read new messages about the possibility or impossibility of passage through the canal every few days. That changes every day.
We are now waiting for Aruba until we can better assess the situation. Since we have already bought supplies for the Pacific, we could also drive non-stop across the Atlantic if necessary. But that would be unpleasant, because you don't see anything of the world.
Every day there is news, new developments and therefore new plans for us. We will use the remaining time of our trip to see as much as possible.
At home in Frankfurt there are ribs with cabbage again.