What I do here in Aruba has nothing to do with long-distance sailing, not even sailing. It is life on a sailboat. Sometimes I wonder how many people visit this website. I only write about life on a small Caribbean island. I would not have imagined that on June 19, 2019, when Jens and I loosened the lines in Stavoren and started our long sailing trip.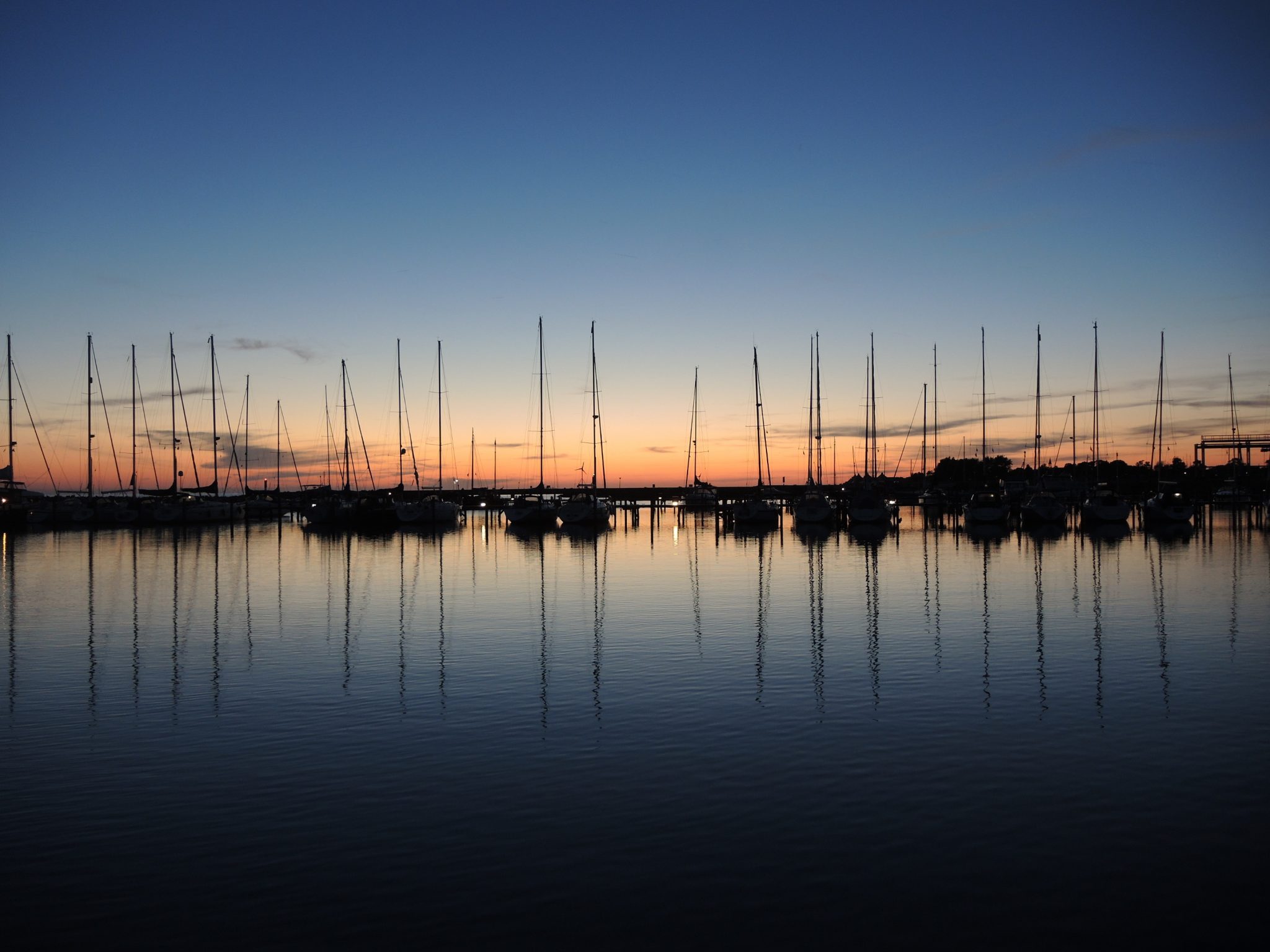 Our path initially led us on well-trodden paths. First we crossed the North Sea. We learned to use our new technology, especially the AIS. The following time in Scotland was a dream because the Scottish weather was not Scottish at all, because it hardly rained.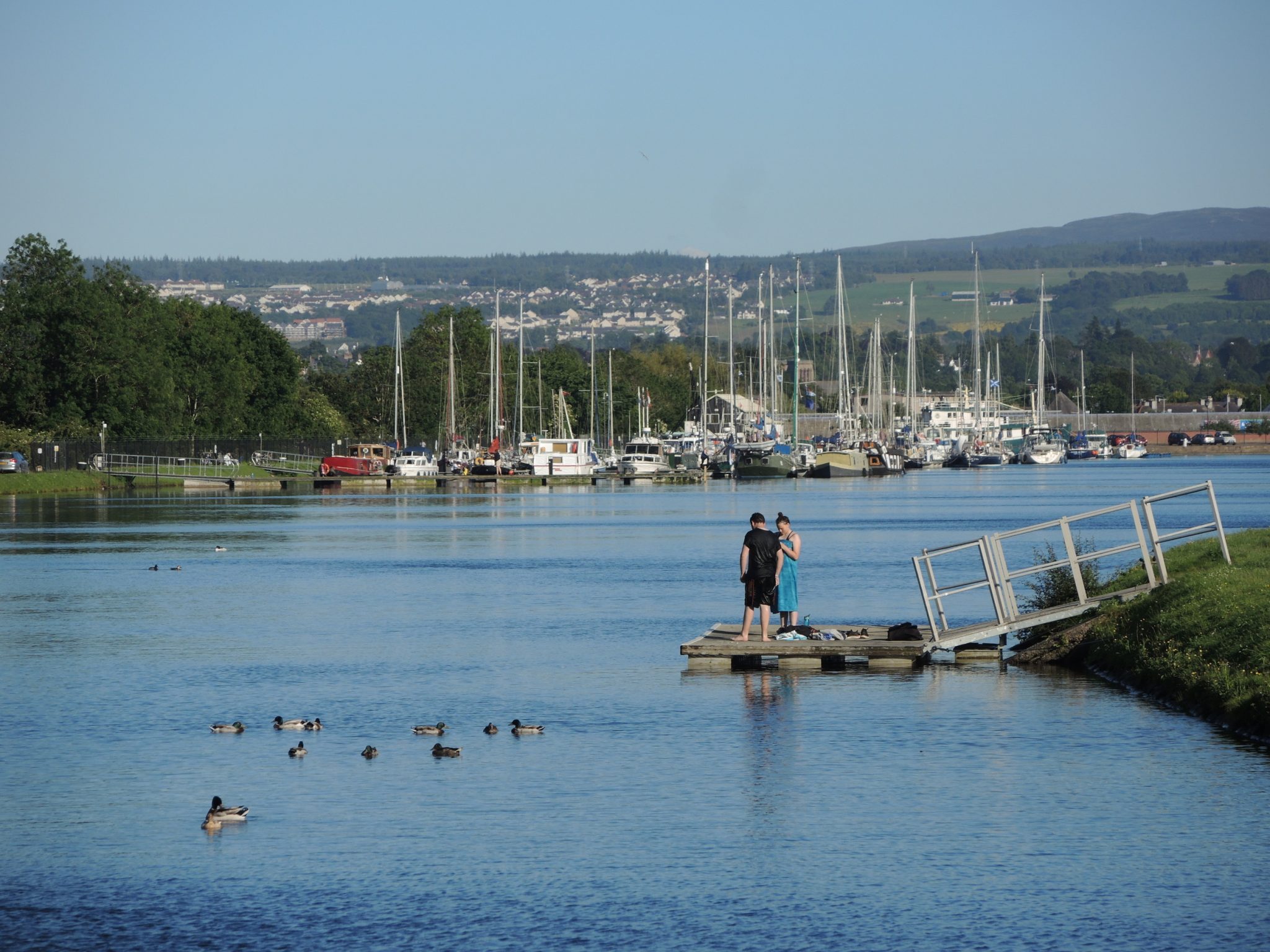 From a culinary point of view, we took with us from Scotland how to prepare a lobster and how to eat it with as little collateral damage as possible. There were countless photos and a large number of contacts with the locals. We met a lot of great people.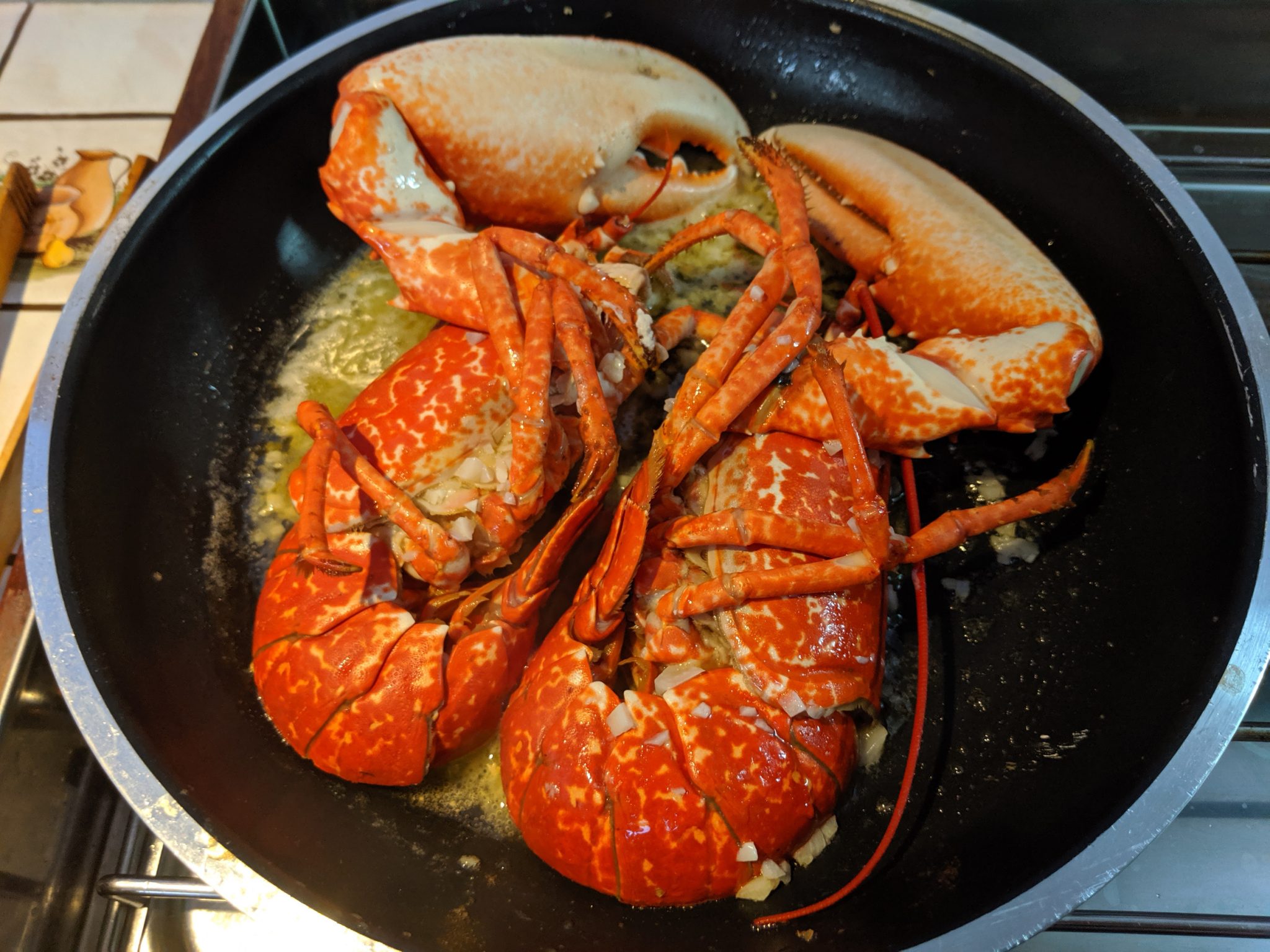 Our trip took us to Guernsey via Northern Ireland, Isle of Man, Ireland and Wales. There we had an appointment with our sister Christine and her son Benedikt. The two spent their summer holidays there and had to lug a meat grinder from Frankfurt to the Sissi for us.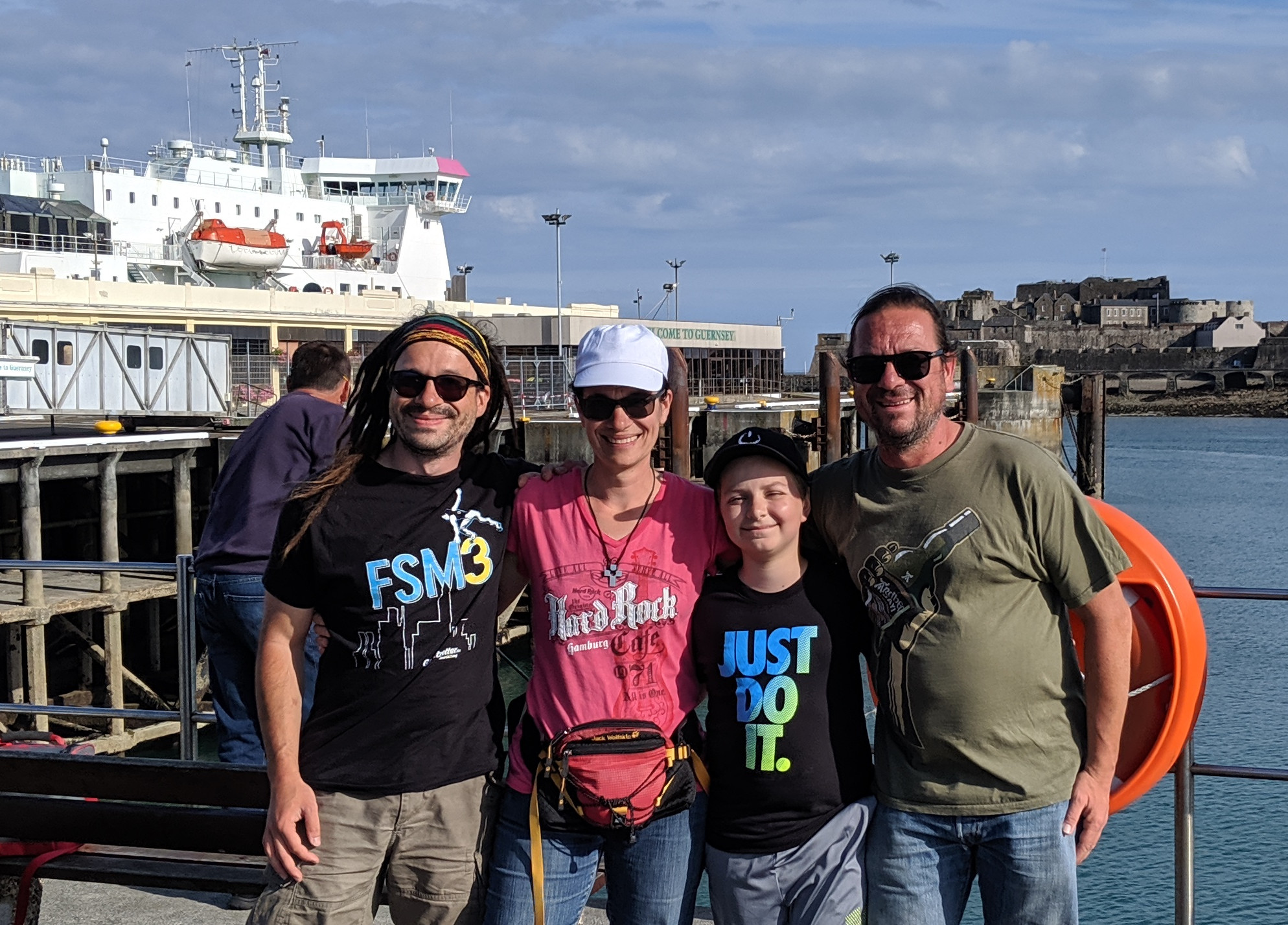 Then the first visit came on board. Christoph wanted to cross the Bay of Biscay on a sailboat once in his life. We were able to fulfill this wish. We knew that we would take an experienced sailor on board, after all, we had been out together enough times.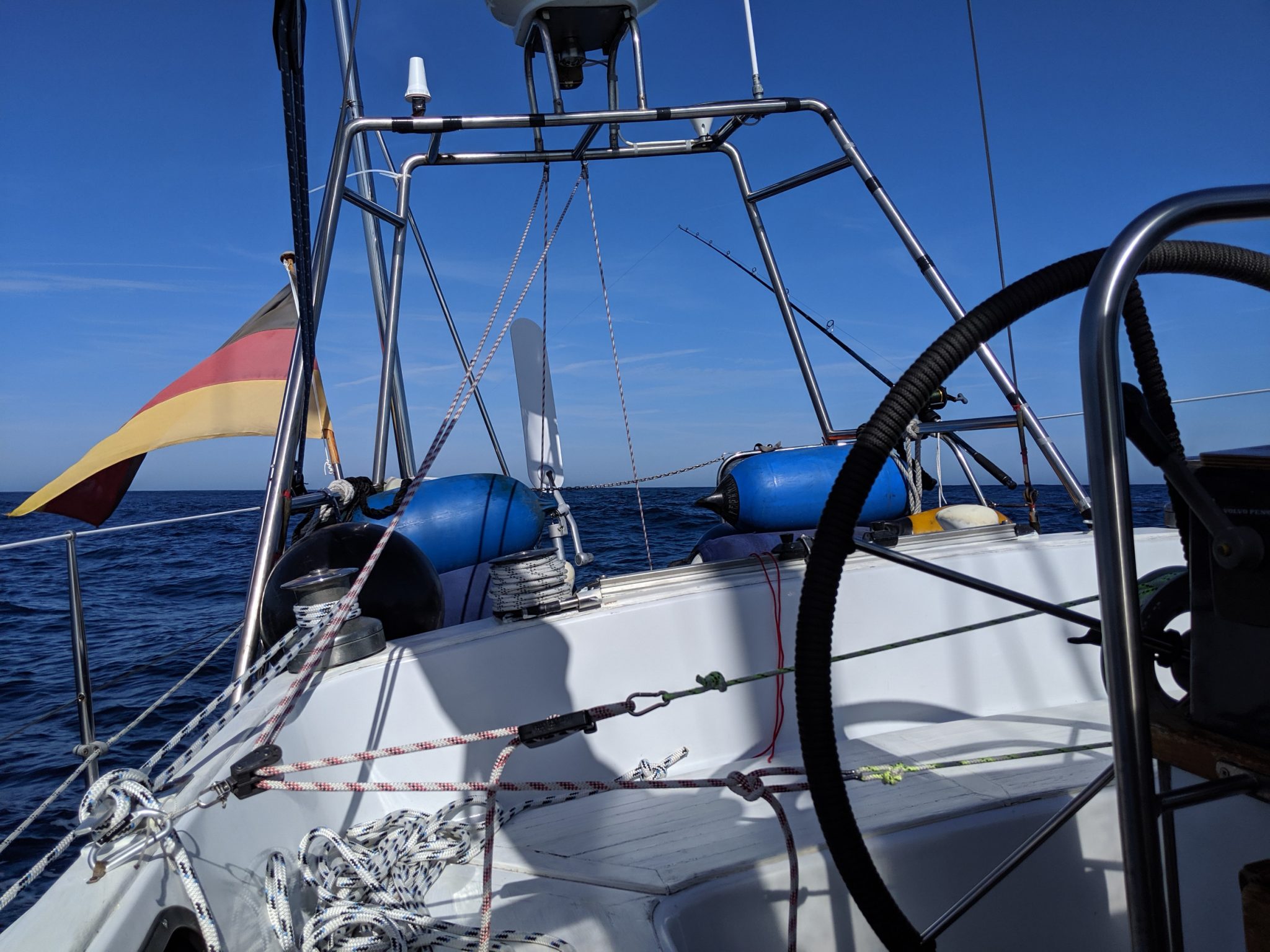 During the crossing of the Biscay we used our wind vane control for the first time. We always pushed that ahead of us on the short trips, the electric autopilot works excellently. After Biscay we only used the wind vane. Sissi sails much calmer when the wind pilot steers. We were pretty stupid in that regard. Christoph then left us in Vigo, before we went on a pilgrimage by train to Santiago de Compostela.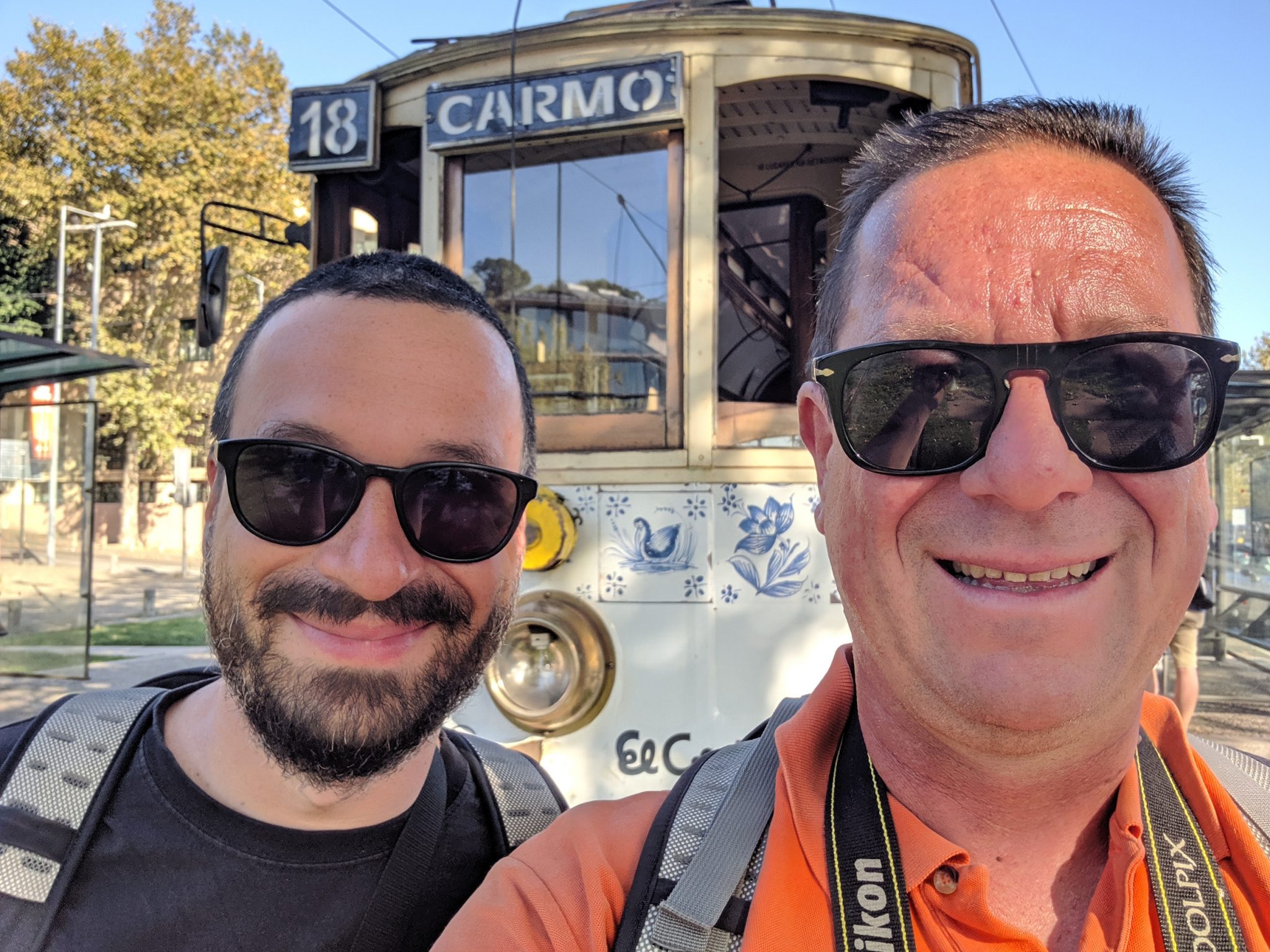 In Spain and Portugal it was so warm that we parted from our long hair. For me it was the first visit to the hairdresser in this millennium. It was one of my better decisions. My hair looked pretty - um - already.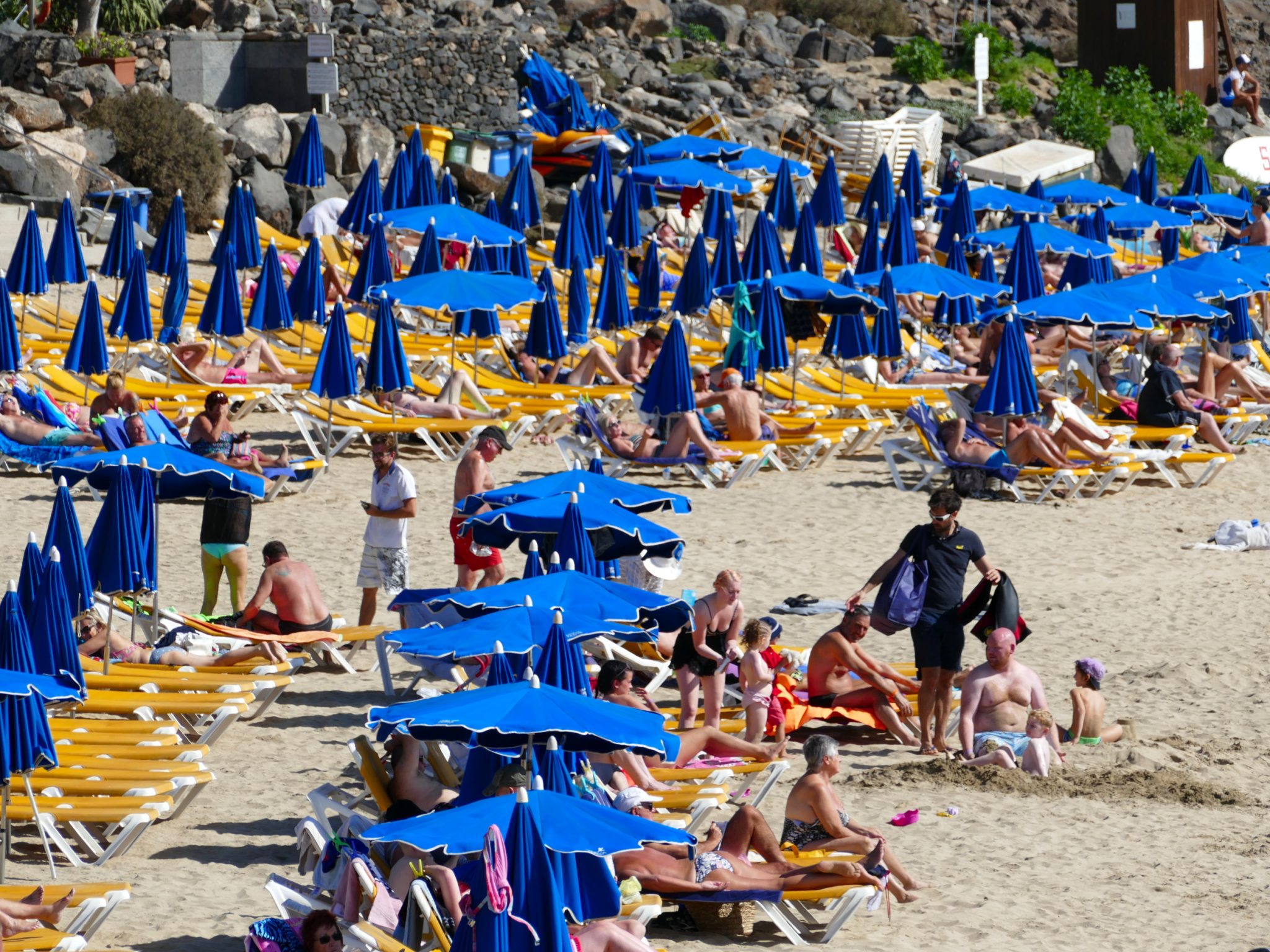 We spent quite a long time in Lanzarote. This had to do with the fact that we were waiting for a flight to Frankfurt because we wanted to surprise our parents at the celebration of their golden wedding. We managed the surprise.
When I look at the picture above in today's context, I think that the consequences of Covid-19 may not all be bad. Enjoyment on the beach can only be better if it is not so narrow there. I'm going to put a current picture in between. I took it at the reopening of the hotel island, which we as marina guests can use.

Admittedly, the hotel is not yet open. Everything is still running on a back burner. The locals were invited to the island for the first weekend. You could translate for a special price of 60 US$. Not everyone in Aruba can afford that.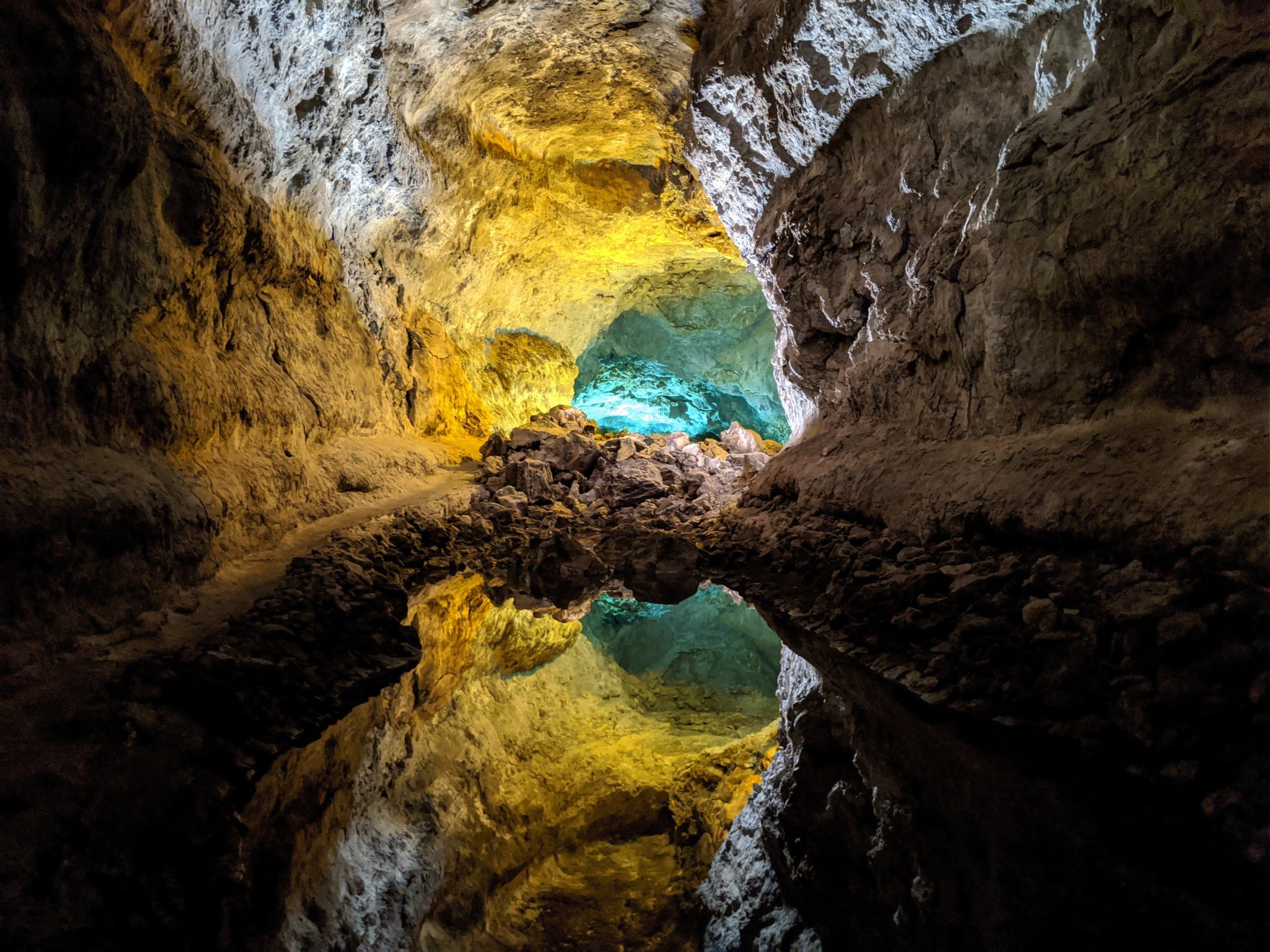 Back to the Canaries, back to Europe, back in time. We were not the only ones to have sailed along the European coast and landed in the Canaries. We met many boats again and again, and friendships developed with some crews. Some of us are stuck in the Caribbean, we try to keep in touch. We are very grateful for these friendships.
Since we now knew how exhausting a multi-day sea trip can be for a crew of two, Jens and I decided to take a hitchhiker on Tenerife.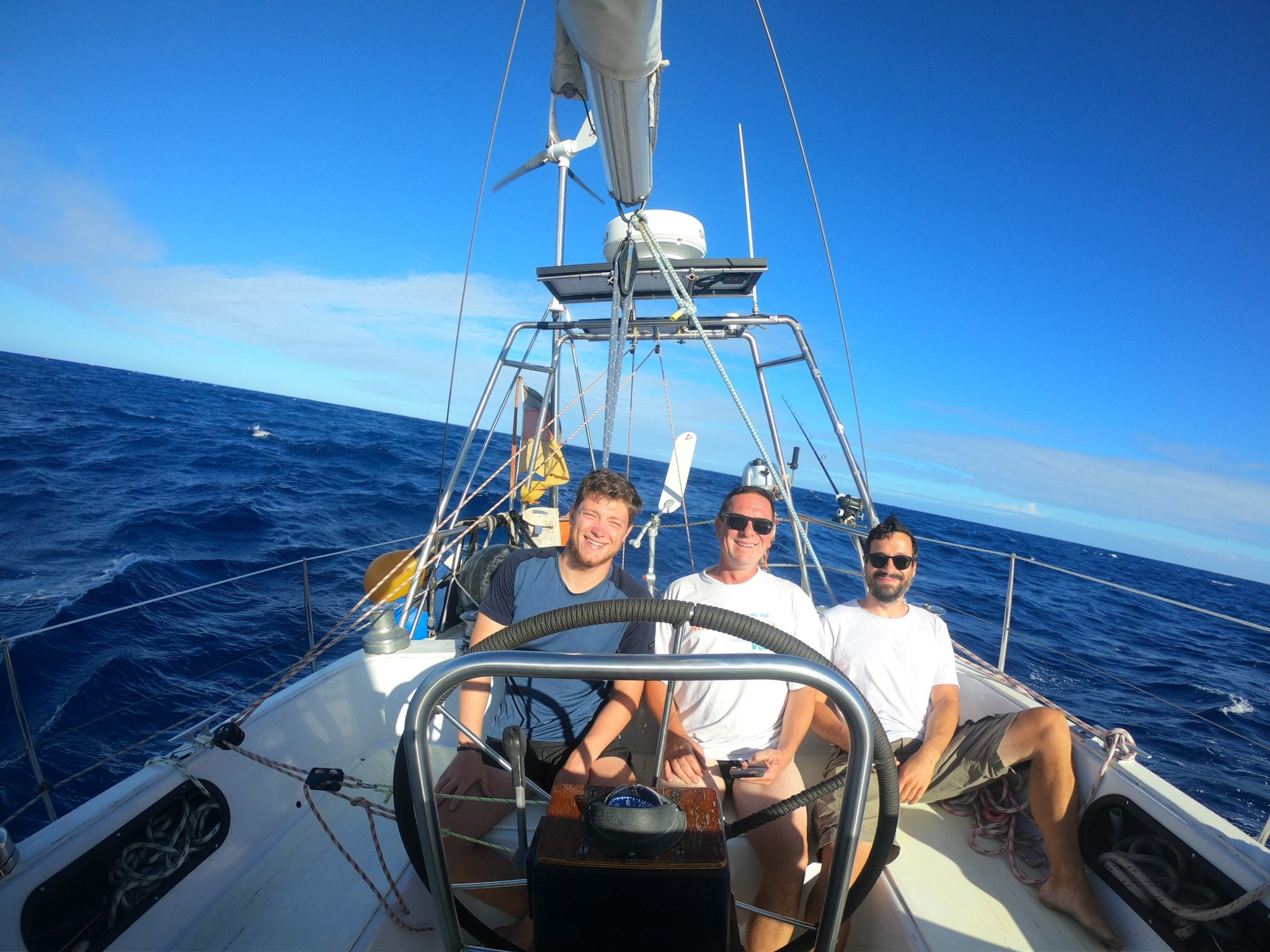 Jakob, a young Austrian, traveled from Tenerife to Barbados on our Sissi and relieved us in the expected way on the Atlantic. In the meantime he has had to refrain from his plan to go around the world without a plane. He has now flown back to Austria.
As soon as we arrived in Barbados, we had another visitor. We had arranged to meet Burti and Jörg months ago. It was now the end of January and Covid-19 dominated the media. It was all very far away in the Caribbean.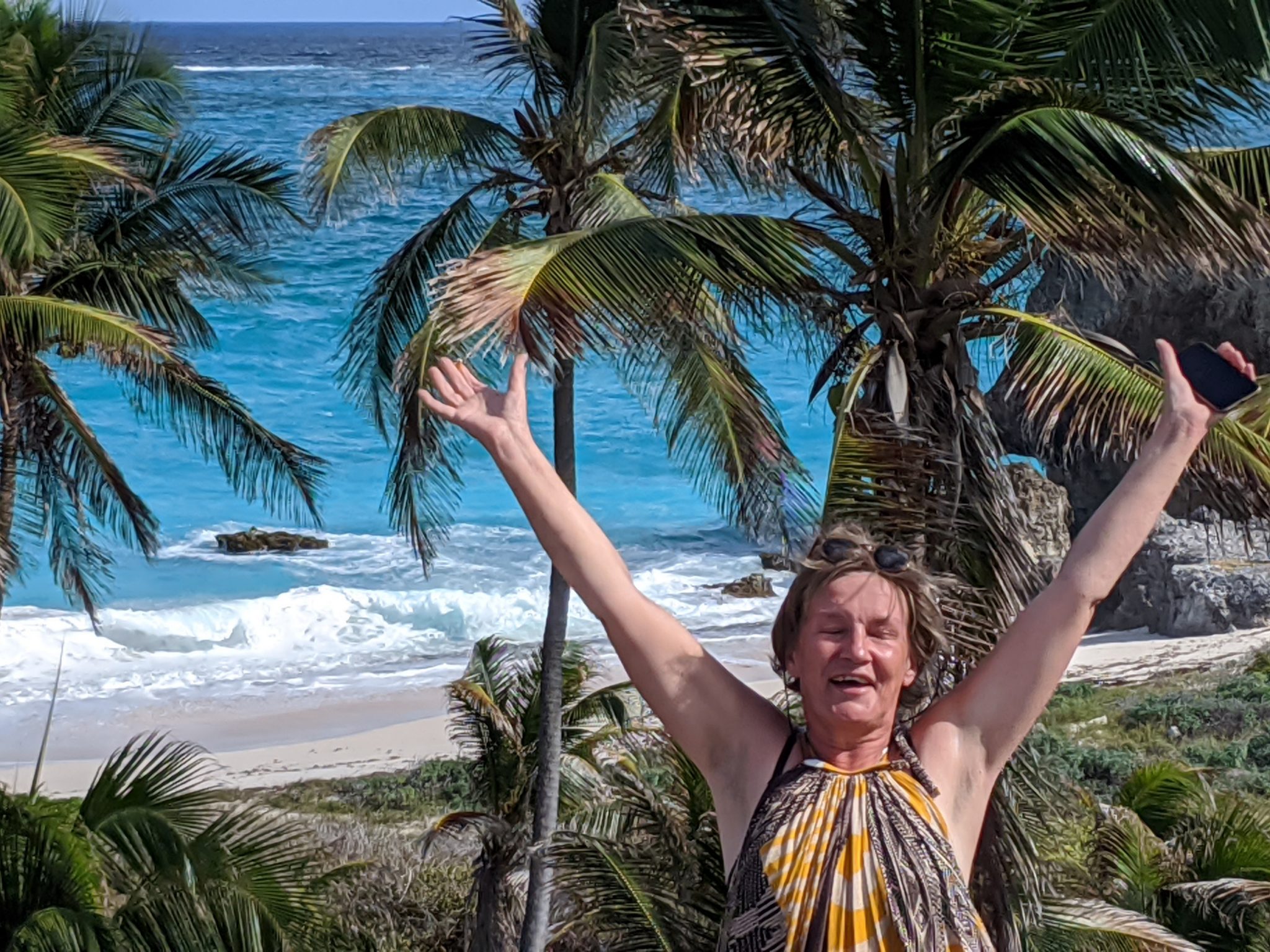 The two accompanied us from Barbados via St. Lucia to Martinique. In retrospect, the period was far too long. For me, one of the greatest personal disappointments of my life has developed from it.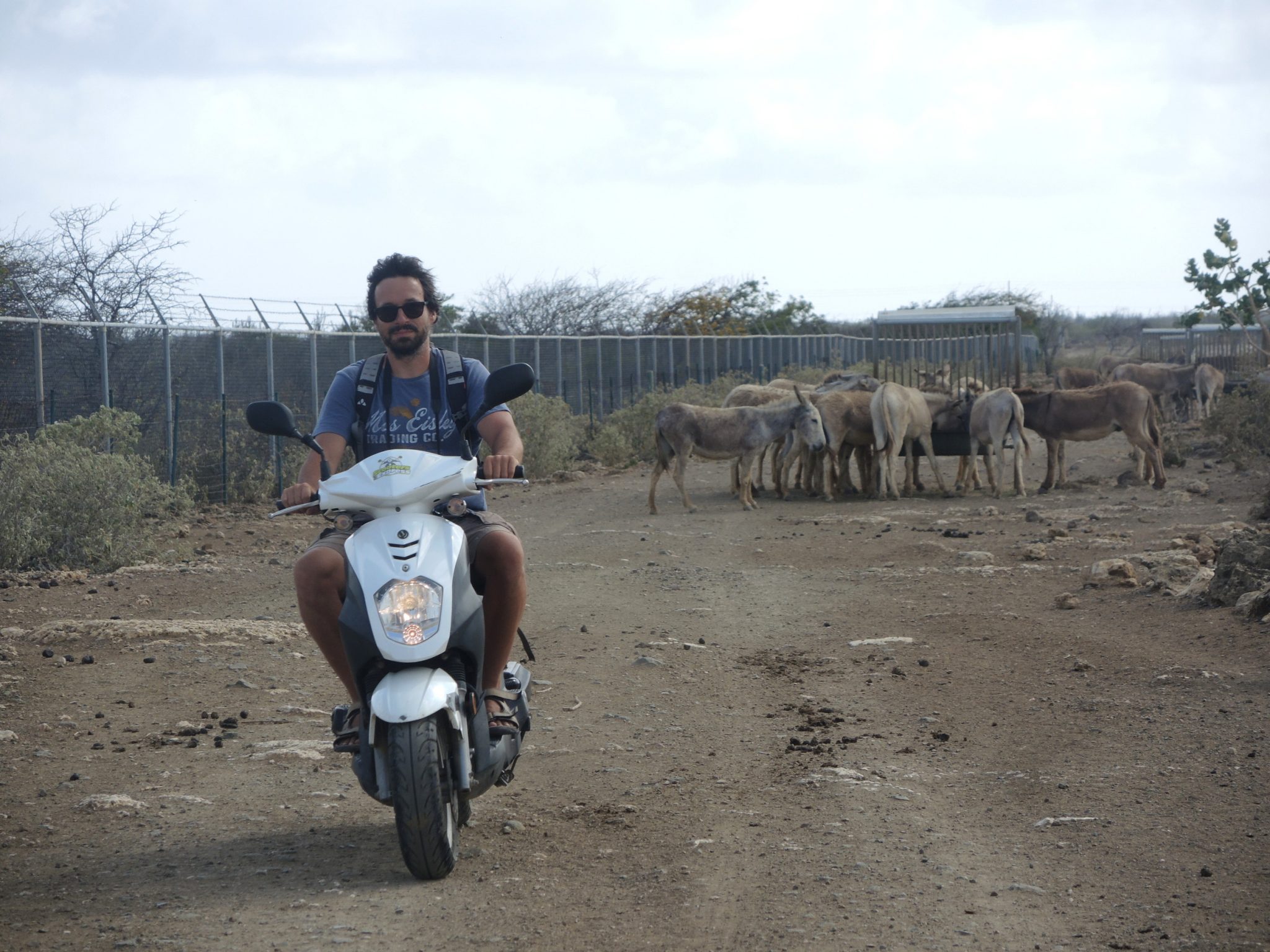 On the way from Martinique to Bonaire, Jens told me that we don't have to go through the Panama Canal, but have to change our course towards Germany. It hit me very hard for a few days. We started to work out a sustainable remaining program. These included the islands of Bonaire (because of the great reef and the low population) and Aruba (because of the tram). Then we wanted to meet the Chapo in Jamaica.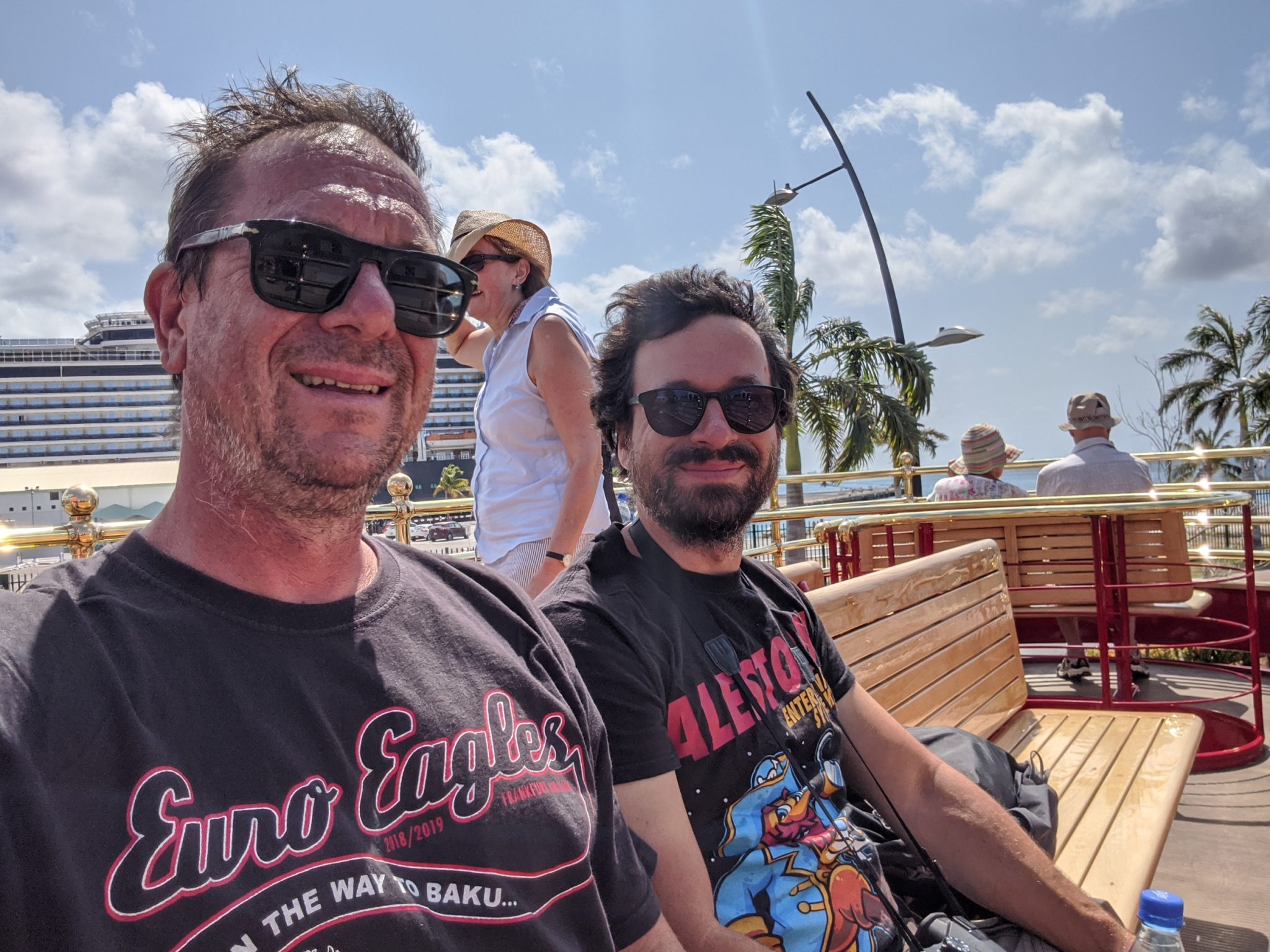 A few days after our arrival, Aruba closed the borders. The first cases of Covid-19 have been reported on the island. The barriers also fell on many other Caribbean islands, as did Central America. We were stuck. For a while we planned to sail back to Germany non-stop.
We also had a problem. The Chapo was in the middle of the Atlantic. Jutta and Charly knew that they would not be able to move for a few months. You have decided to come to Aruba too. We were very happy because they still had 24 cans of cider on board for us. Due to the long quarantine period from Cape Verde to Aruba, they were allowed to enter despite the closed border.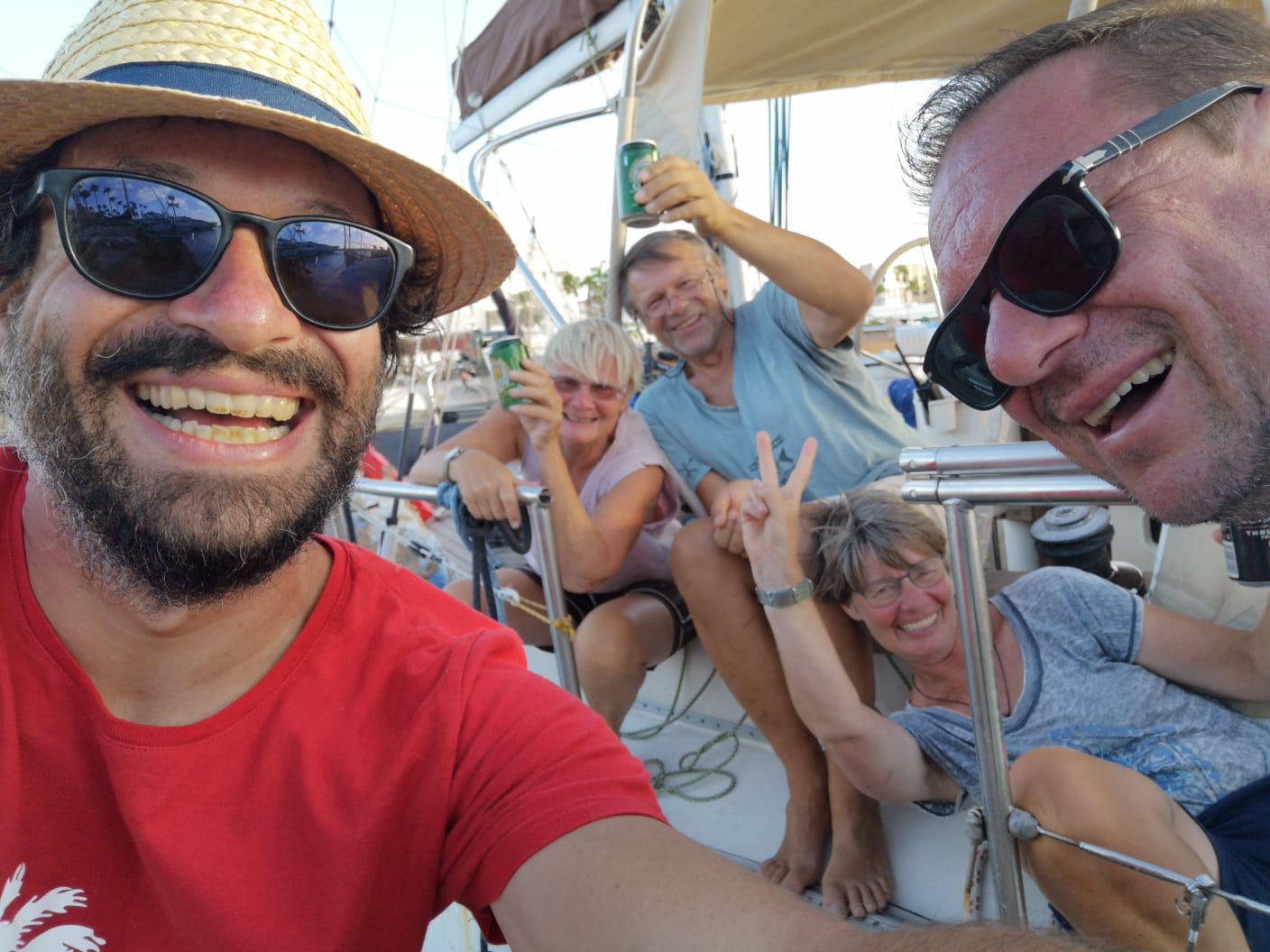 Several largely uneventful weeks followed. Aruba has completely shut down public administration. Only pharmacies, supermarkets and a few other basic supply stores were still open. There was a strict curfew at night. Jens flew back to Germany. So we can't get on our minds for months while we're stuck in Aruba. At the latest now it was clear to me that the situation would not relax within a few days.
The island is now without Covid-19 cases and is preparing to open. The first fresh tourists may come back soon. Public life is almost no longer restricted. The bars have to close at 11 p.m., casinos and massage parlors are still completely closed. The restrictions are therefore limited.
In the future, incoming tourists will have to bring a corona test that is 72 hours old or they can buy a test for a mere 75 US$ upon arrival and are in quarantine during the one-day waiting period for the result. In addition, tourists need health insurance that includes Covid-19. Of course, this health insurance can also be taken out on site, which only costs 15 US$ per day.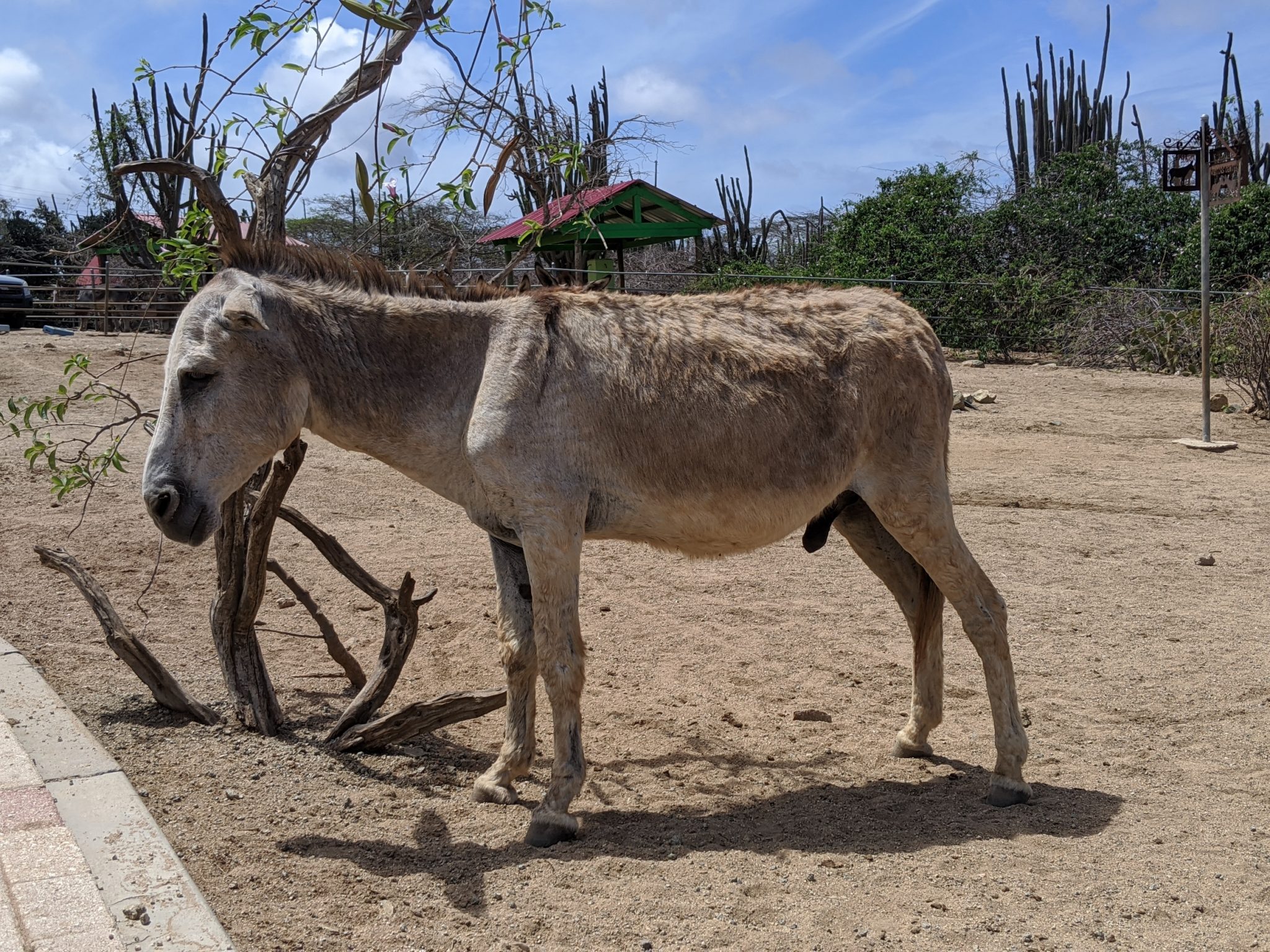 Jutta and I now drive regularly to the donkeys here and help them to feed and clean the area. This is a pleasant change from everyday port life. You cannot find a new tourist highlight every day. After all, the island is relatively small.
My contacts with the Arubans are also improving. Since you can meet again in public life, I've been talking more and more. So far, however, the conversation has been somewhat bumpy because my papiamento can be greatly improved. I will work on that in the coming weeks.
And I will be happy every time I can go for a walk in the rain. It rained for two minutes these days and I was walking. Great.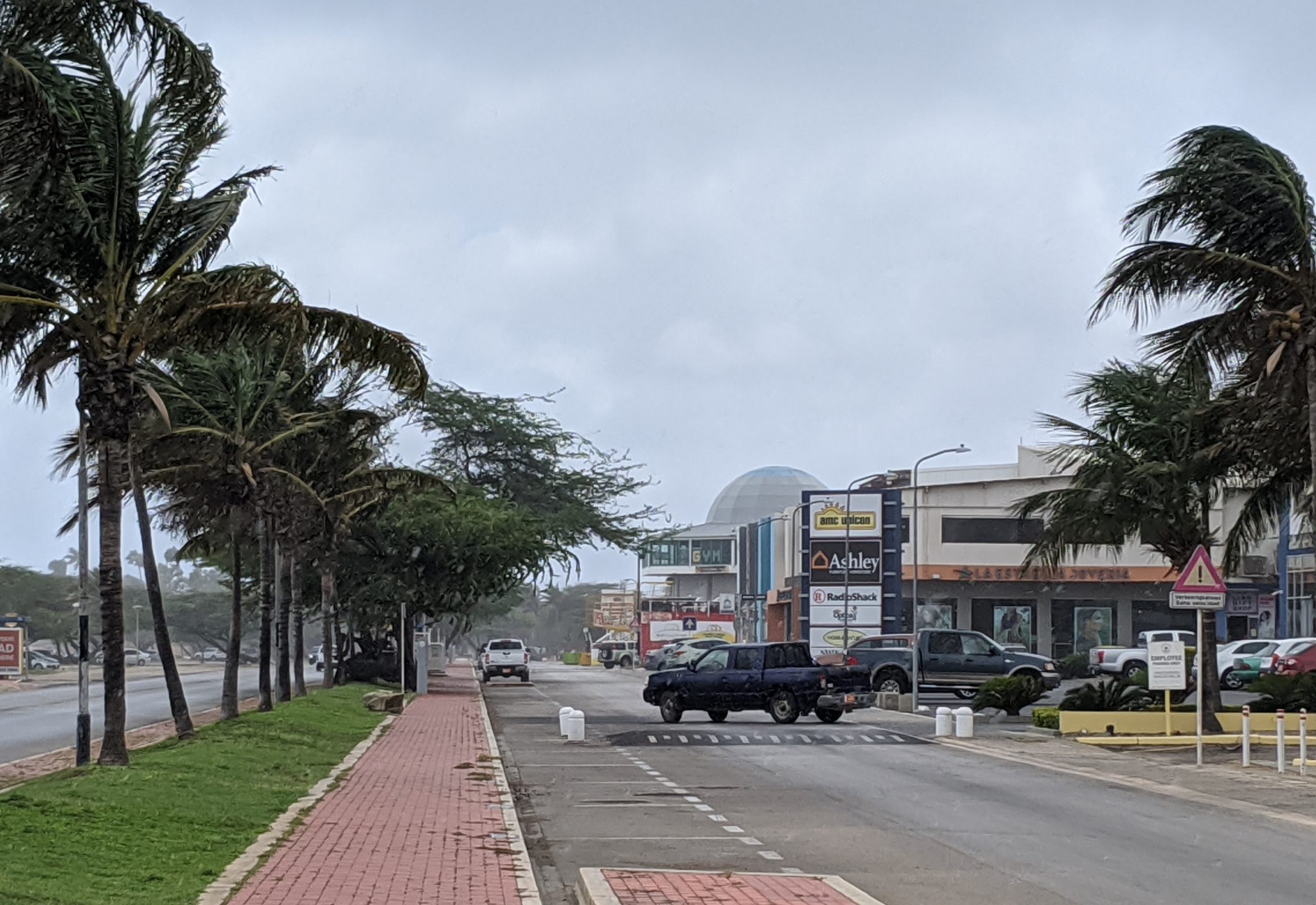 What I miss most besides family and friends is the changing of the seasons. We have been traveling in summer since we left. Summer in the Netherlands and Scotland, Ireland and France. It was summer everywhere. The later the month, the more south we went. I would like to have a really nice snowy winter day again or the scent of autumn leaves after a rain shower. Yes, I miss the rain too. It has not rained here for a quarter of an hour since March.
Next month I want to try sailing with Sissi again. Edward and Shelley want to test if they get seasick. If they don't get seasick, maybe we can take a little trip to Curacao or Bonaire. Freedom of travel has been in effect within the ABC Islands since June 15. I am optimistic for the second year of the trip.
Never before has I been able to experience so much in such a short time.