We wanted it that way. We wanted to go south. We are on the way to the barefoot route. But that it is suddenly as hot again as here at the gates of Lisbon, we would not have expected that at first. Since we have been in Portugal, we have always been freezing in the evening when the sun goes to sleep and the cool air comes in from the Atlantic.
Now the weather has changed a bit. There is an extreme calm, there is no breeze. So the sun has a chance here to really heat us up. During the day the temperatures are around 26 ° C, at night it is a pleasant 21 ° C. Let's see how it goes on in this relationship.
At these temperatures it is a shame that one of the two showers in the marina has failed completely. The other has only been supplying cold water since yesterday, there seems to be a broken pipe in the hot water pipe somewhere. Should actually be repaired quickly.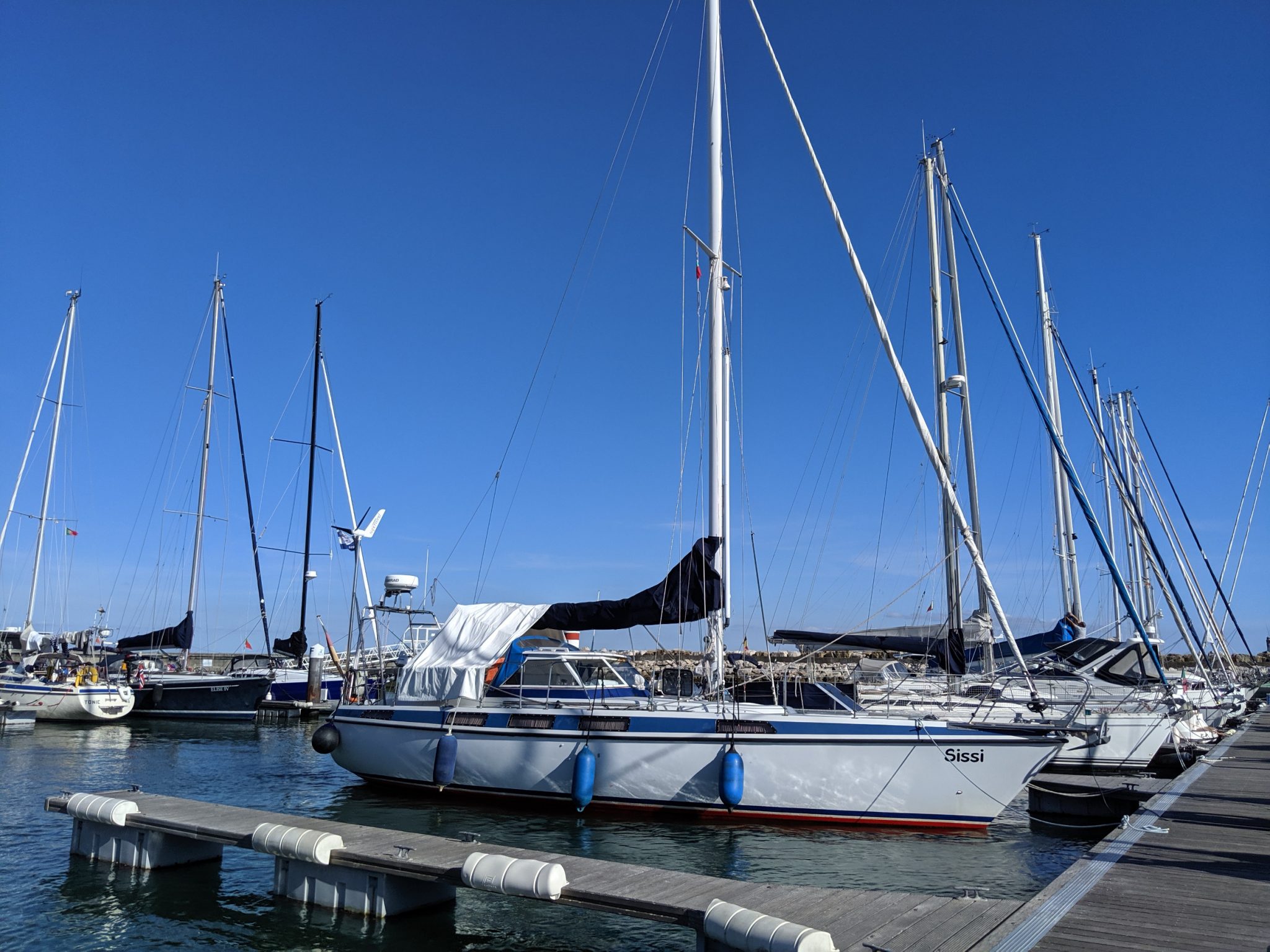 We haven't used the sun sail often in the past few weeks, it just wasn't warm enough. Now it is stretched over the cockpit again and provides shade. It also redirects the little wind so that it blows across Sissi and provides a pleasant breeze.
In addition, strange things happen at these temperatures. Jens, who always pays attention to the correct color for his T-shirts (black!), Suddenly pulled textiles of different colors from his portfolio.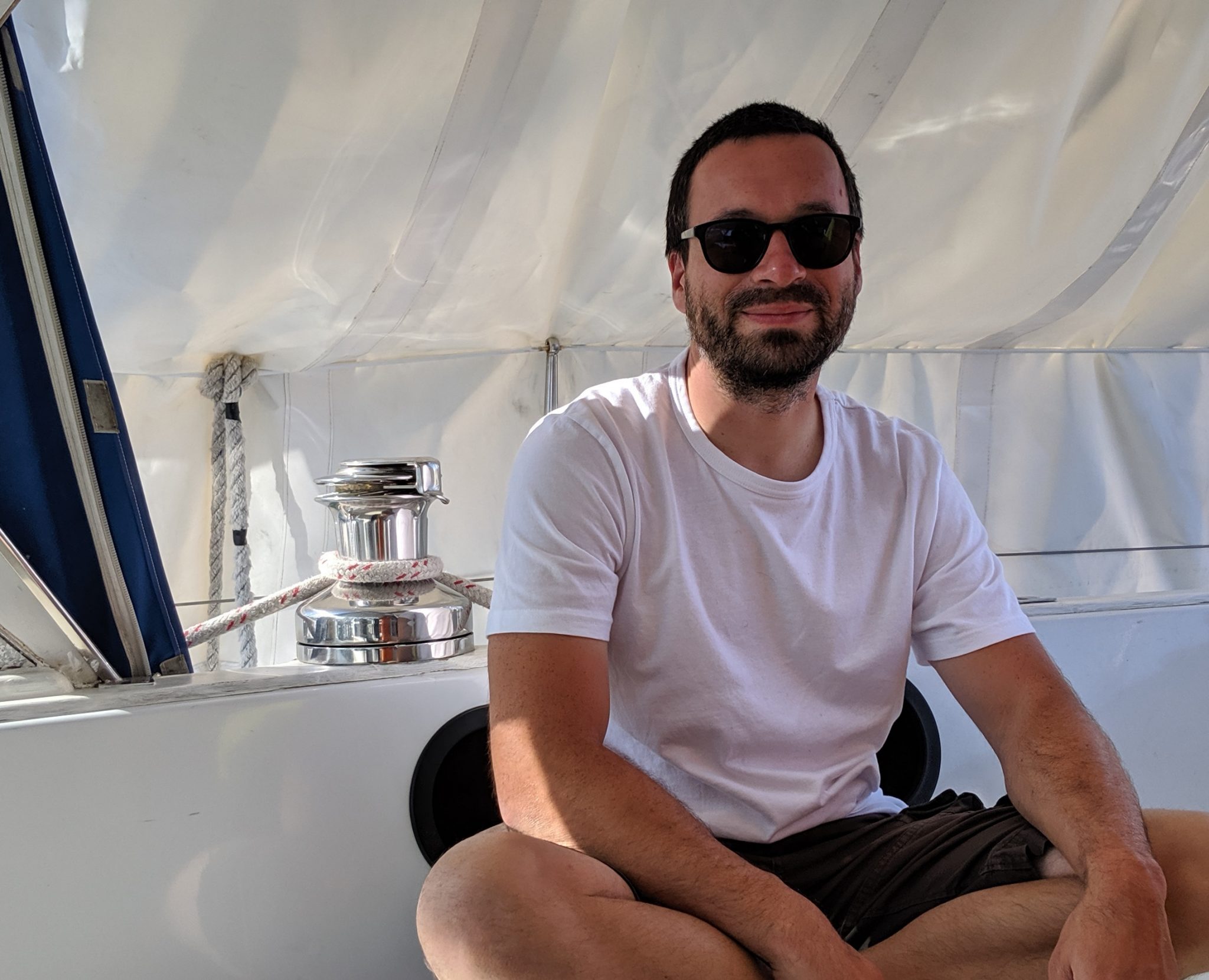 I could never have imagined that Jens can be seen in a picture with a non-black T-shirt. A clear violation of the dress code.
Tomorrow the weather shouldn't change. Strong wind is forecasted on Tuesday. We will probably start driving on Wednesday. So long we look at the sights of Lisbon. Oeiras is also fun! The surfers here plunge into the biggest waves. Watch with guaranteed thrills!