Since the day before yesterday we have a new crew member. This time it is neither a teddy bear nor a food processor, but a human being made of flesh and blood. Christoph came to us on Guernsey to cross Biscay with us.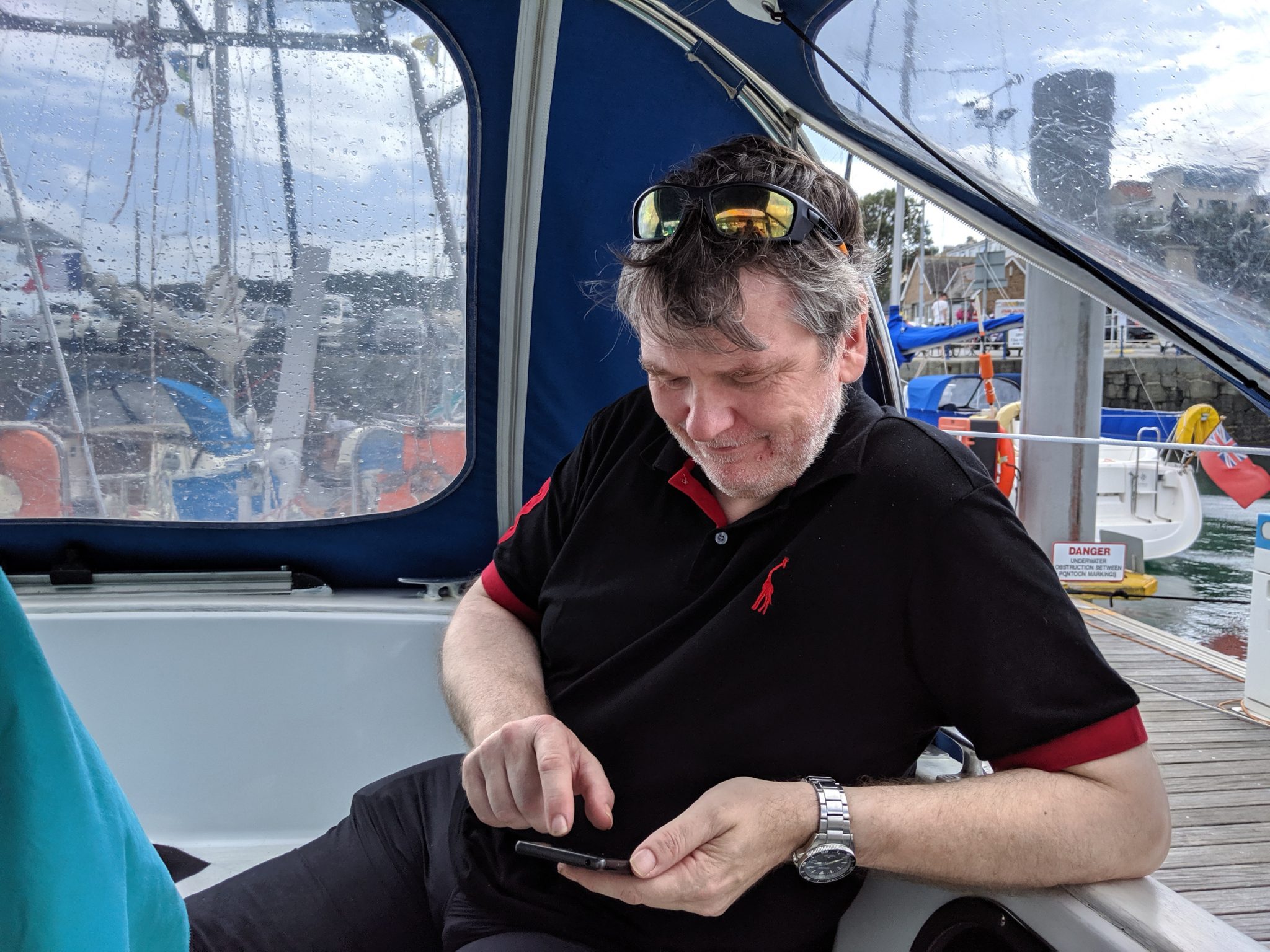 We have known each other for almost two decades, it all started with motorcycling and continued with sailing. A third man on board will be of great help, especially when driving at night, because then we can all sleep more.
Unfortunately, we're all still stuck on Guernsey together. There was a strong wind forecast for the past two days. Even most ferry connections have been canceled.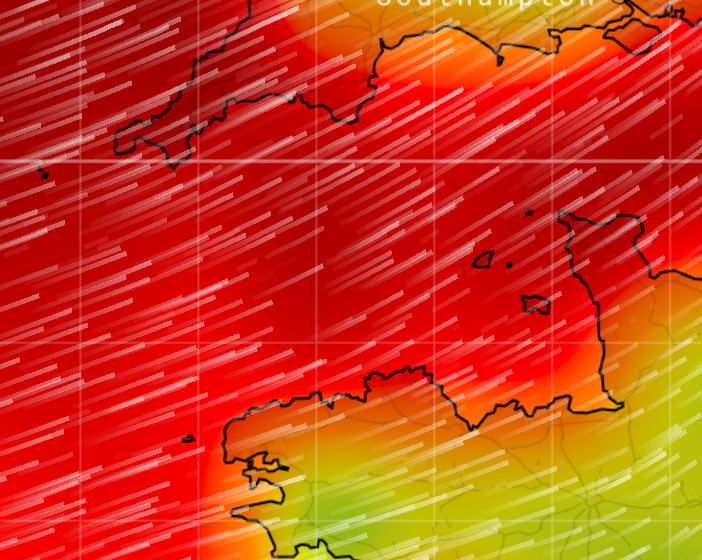 If the ferries don't go, we'll stay in the harbor. We still have the option. Yesterday afternoon the harbor became full and full, many sailors sought shelter. The night became correspondingly uncomfortable. Sissi tugged on the lines that creaked and squeaked.
The weather was better today, but we still couldn't drive out. We will probably have to wait until Monday. The weather would be okay tomorrow and we can get out, but the petrol station closed on Sunday afternoon. We still lack 200 liters of diesel with which we want to drive over the Biscay. The diesel is so cheap here that it pays to pay another night in the marina.