On one of my tours with the rental car I noticed the Ayo Rock rock formation. Rocks that you won't find anywhere else in Aruba. The tour took place before the tourist attractions opened, so the Ayo Rock was a feast for us. It does not require a ticket booth and can always be visited.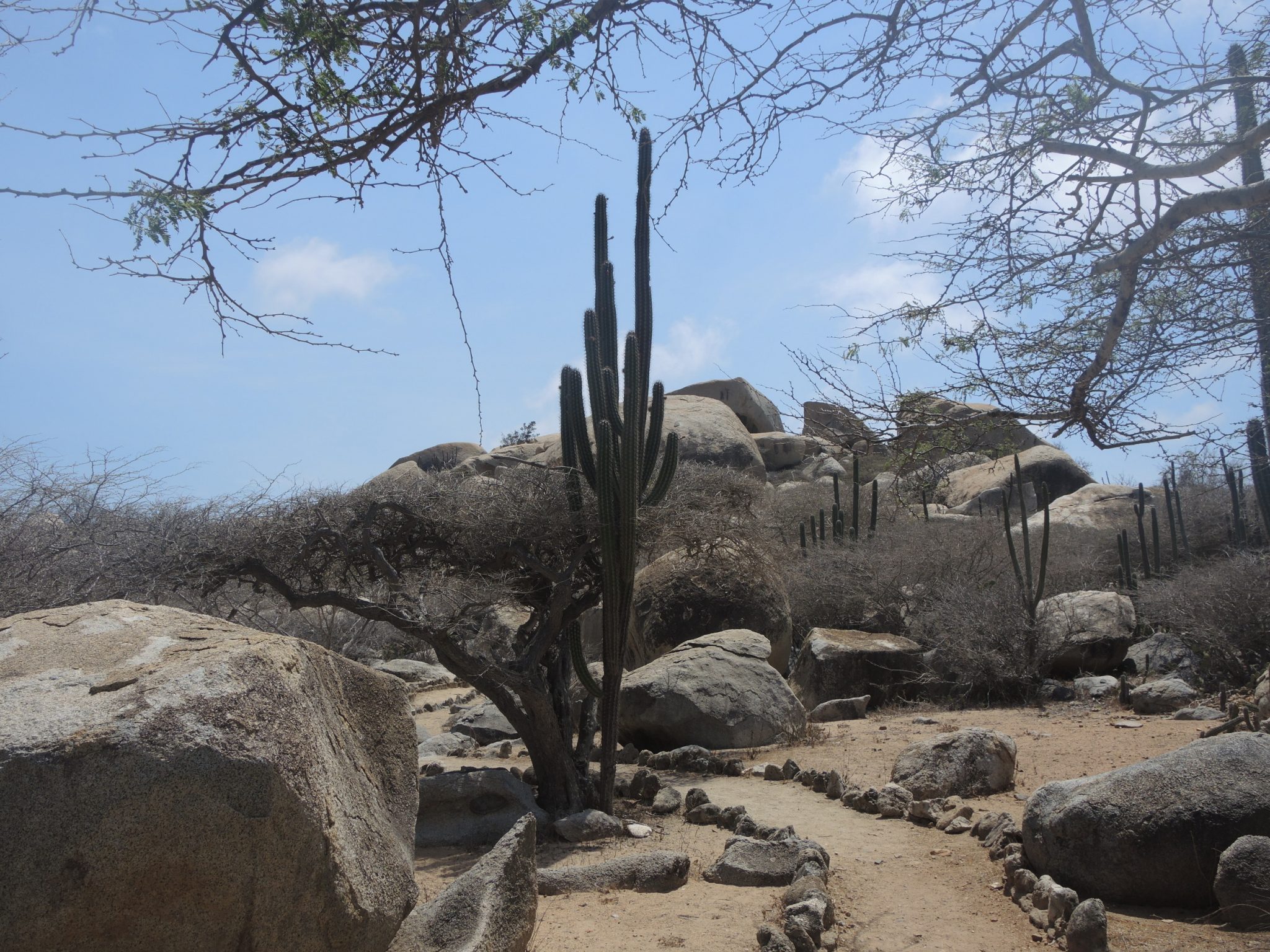 Not only we came up with the idea, some Arubans had parked their cars in the parking lot. It was not overcrowded, because there were not a dozen people in total in the extensive park.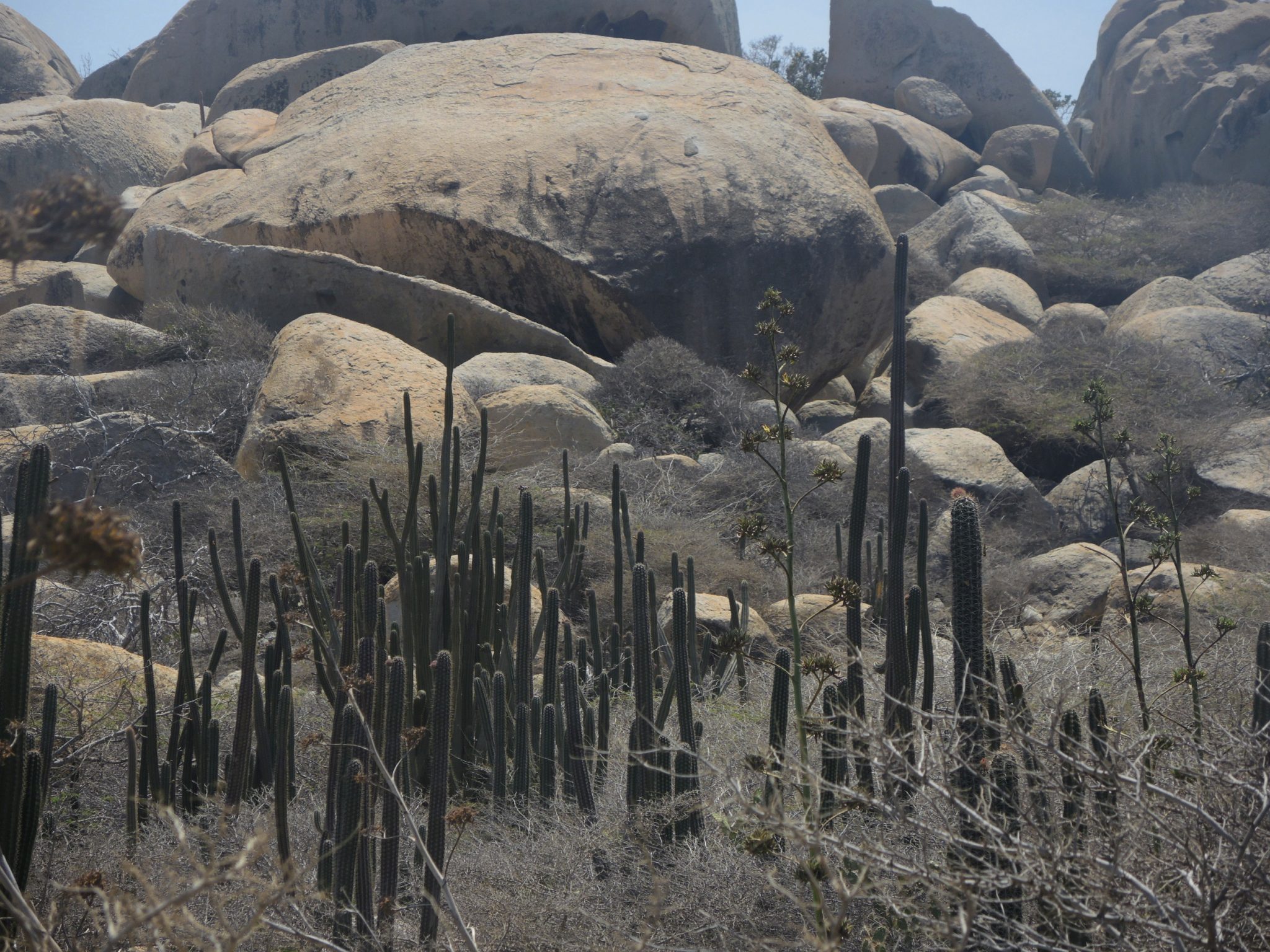 At least reasonable shots of cacti are possible in this park. They are not as dense between the rocks as they are on the island.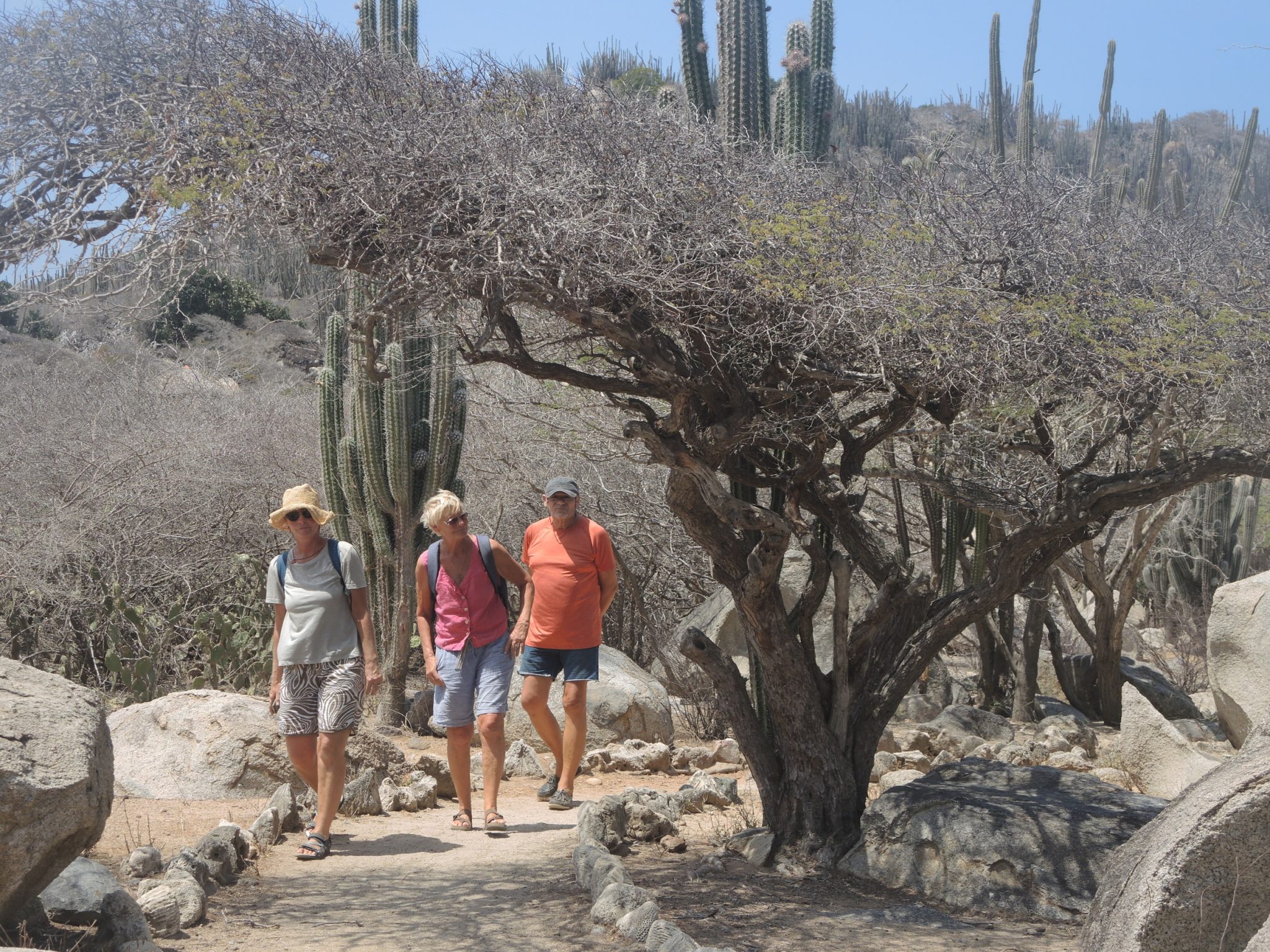 The Divi Divi trees fascinate me. I am still looking for a beautiful specimen, which is preferably in the middle of nature against a beautiful background and is not misused as a parking garage for a car. How these trees get along almost without rain is a miracle of nature.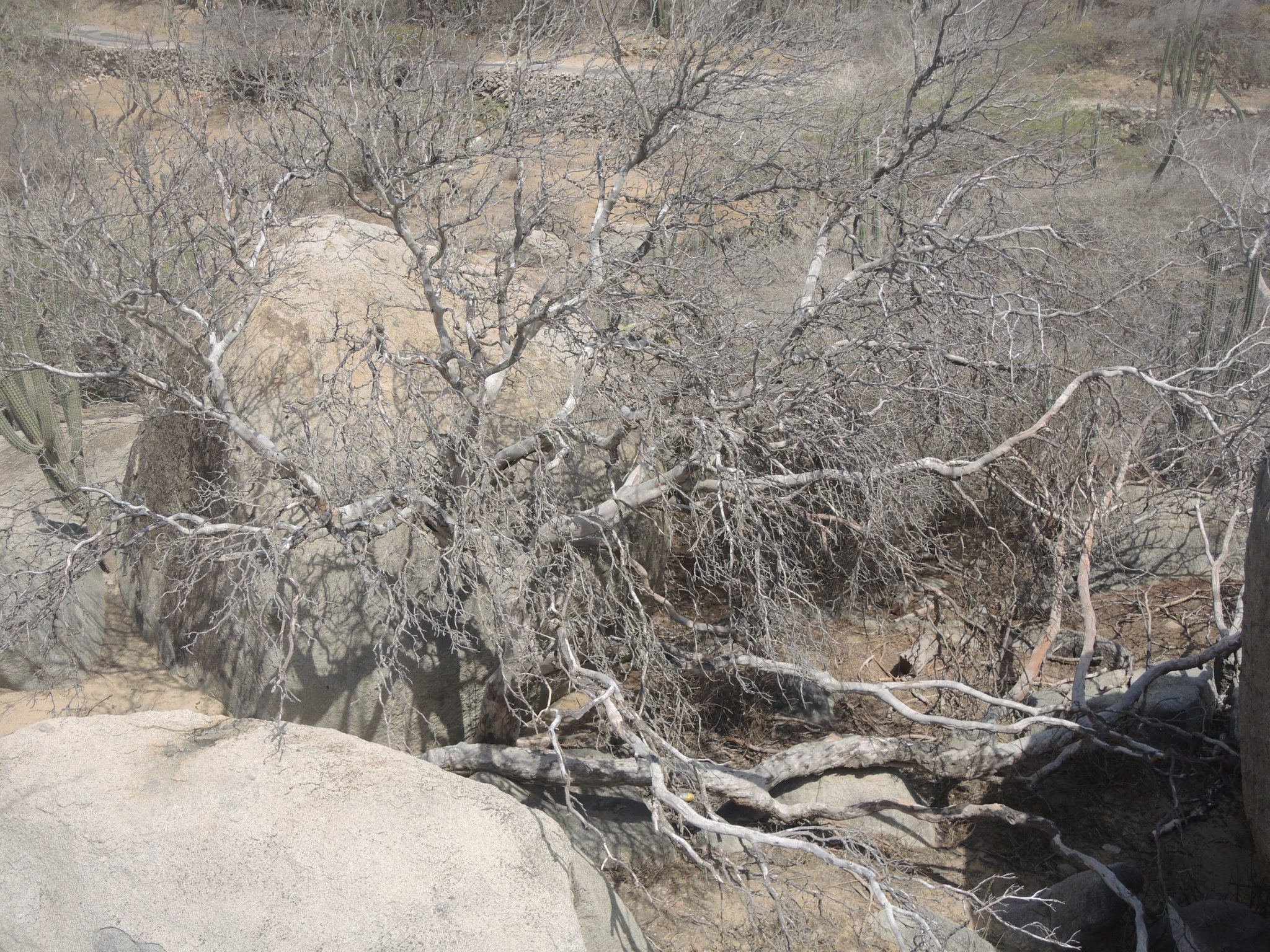 The easy-to-walk path leads through the middle of the large rocks and below. Headroom is not guaranteed for 100%, you can be careful. For the spoiled European, it should be said that there are no warning signs anywhere.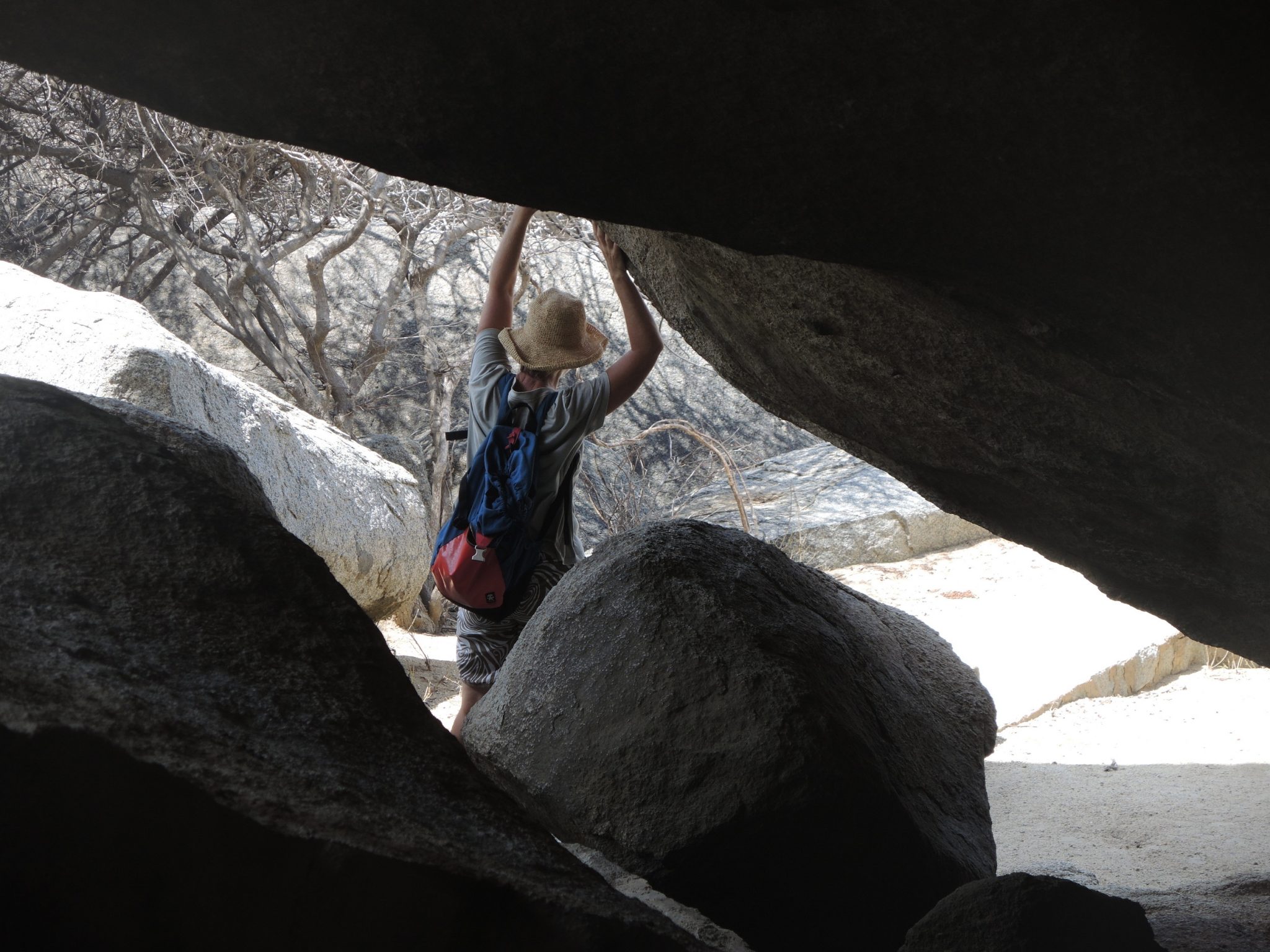 After Jutta raised the big stone for us, we were able to enter the underworlds. Fortunately, none of us hit our heads. Sometimes I think we hang up a few warning signs too many. Just a few. Most are important.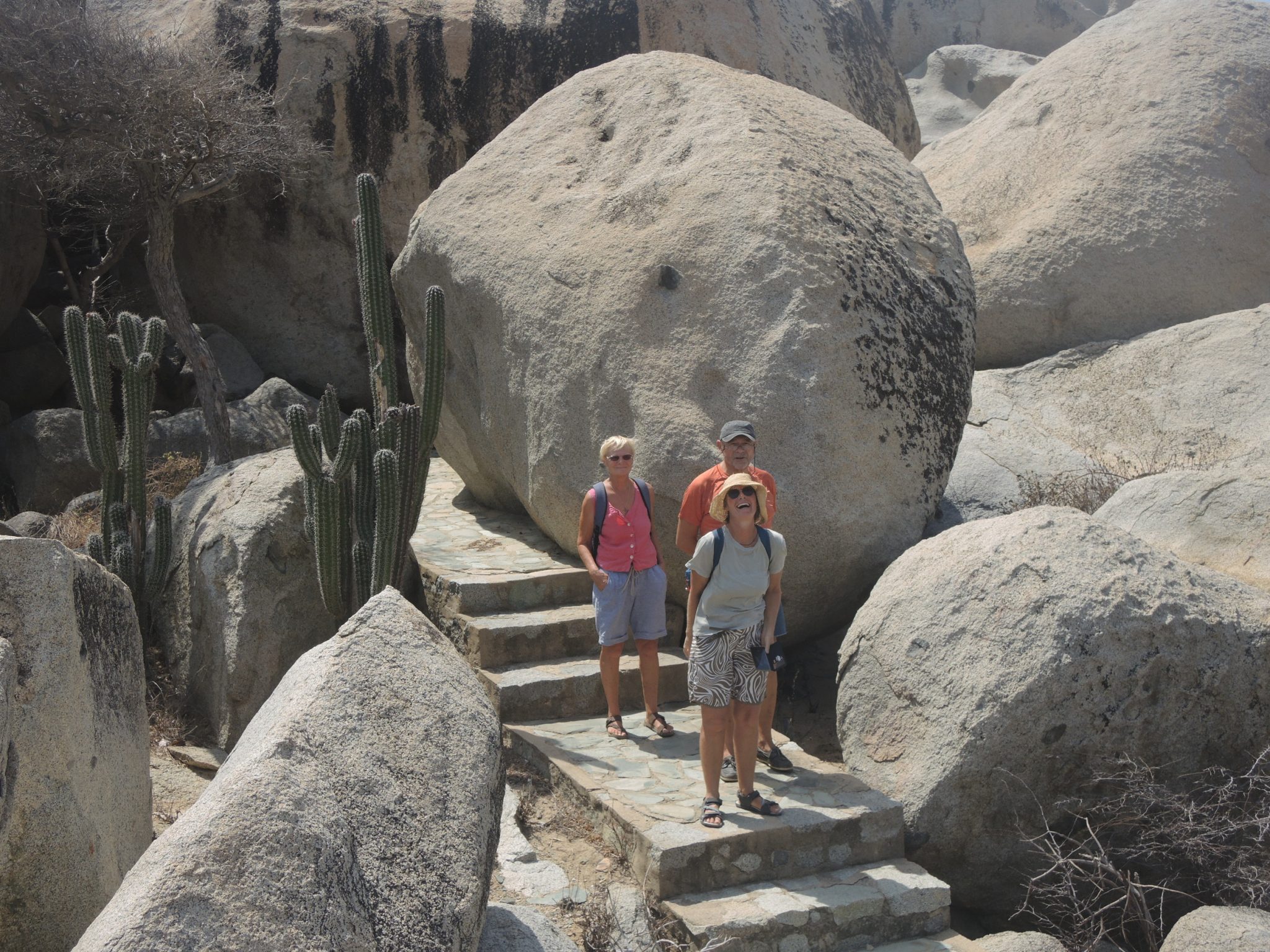 After the long, exhausting and deprived walk we sat in the shadow of a Divi Divi for a few more minutes. We noticed an orange bird in the tree top of the neighboring tree. After a few tries, I was at least able to take this picture.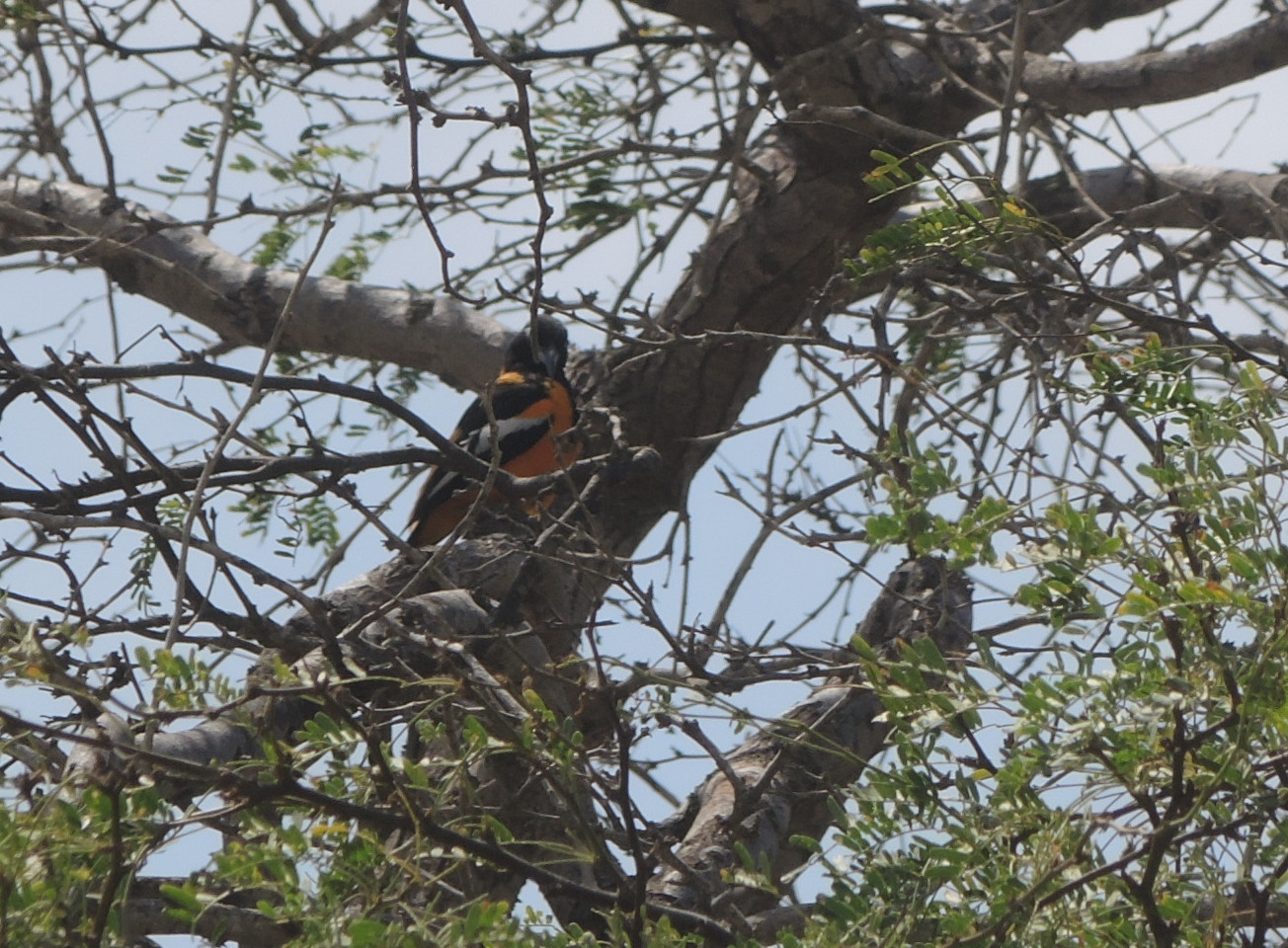 I still have no idea what the names of these little birds that I encounter on the way. They are all beautiful to look at. Then we drove on and arrived at the Donkey Sanctuary.
First of all, I had to take a picture of the landlady supervising her can opener while taking care of the donkeys. She knows exactly that she will only get her can open after she has fed the donkey. But that is certain.
Otherwise I was the donkey of the day. After two cat photos the battery of my camera was empty. I didn't want to take pictures with the plastic lens on the phone, so the donkeys got their next visit. I fed a large bucket of food to the completely starved animals, who despite their impressive teeth suck their treats from my fingers with incredibly soft lips.