In the early afternoon, Norbert brings us the written confirmation of the negative Covid test. We now have to put them in our passports together with the visas and always carry them with us when we are on the island. So it's official - we're allowed to leave the marina and visit Cuba.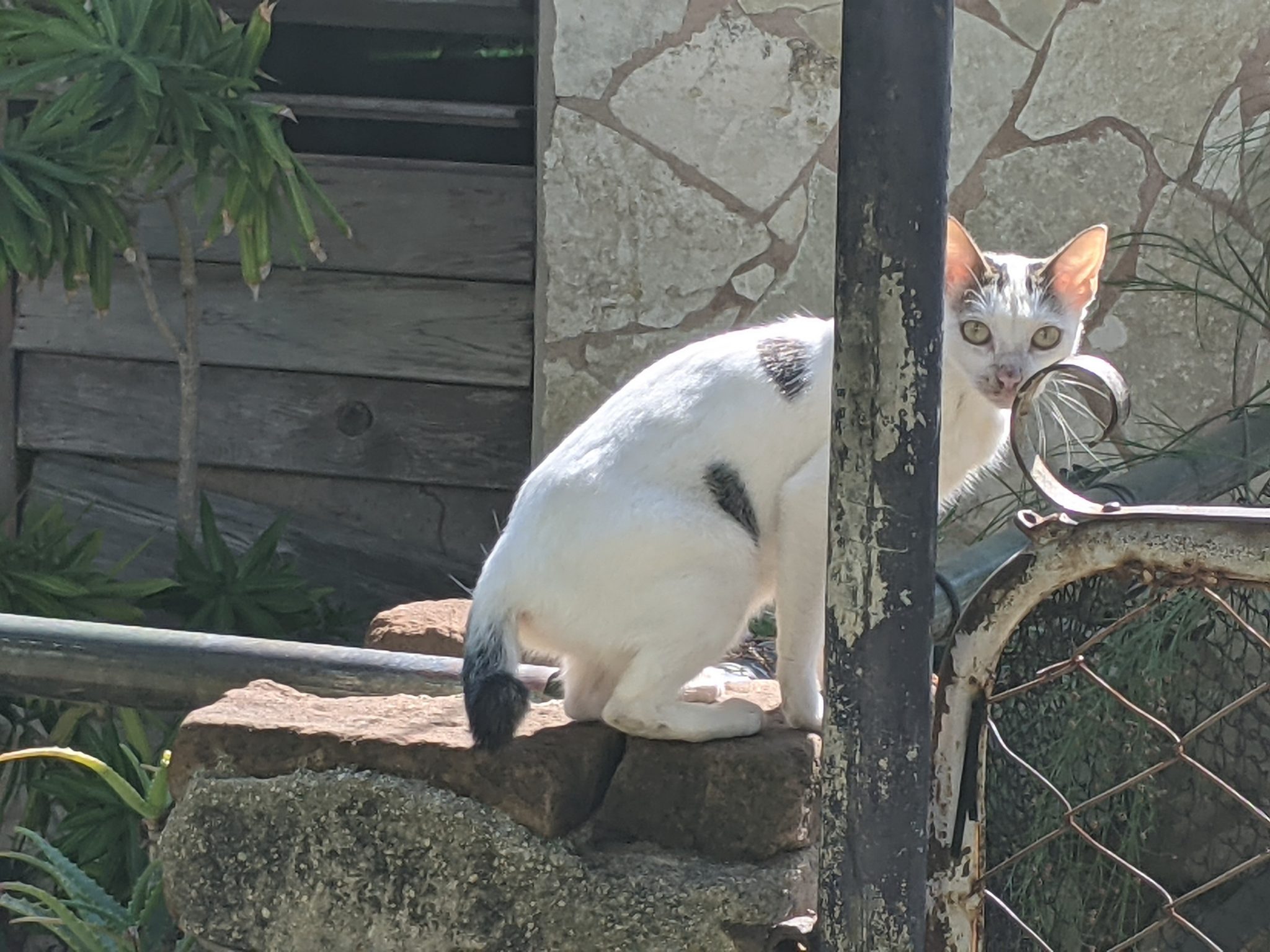 In the midday sun I set off straight away and take the first walk. I take a look at the ferry terminal from which we want to go to Santiago tomorrow. The ferry leaves at 6:20 a.m., I'm curious to see if we'll get out of bed in time. Jens stays on board, he doesn't feel like walking around in the midday sun. The knowledge that he is allowed to run around is enough for him. The ferry terminal can hardly be recognized as such without a ferry. Only a small roof that provides shade indicates public transport.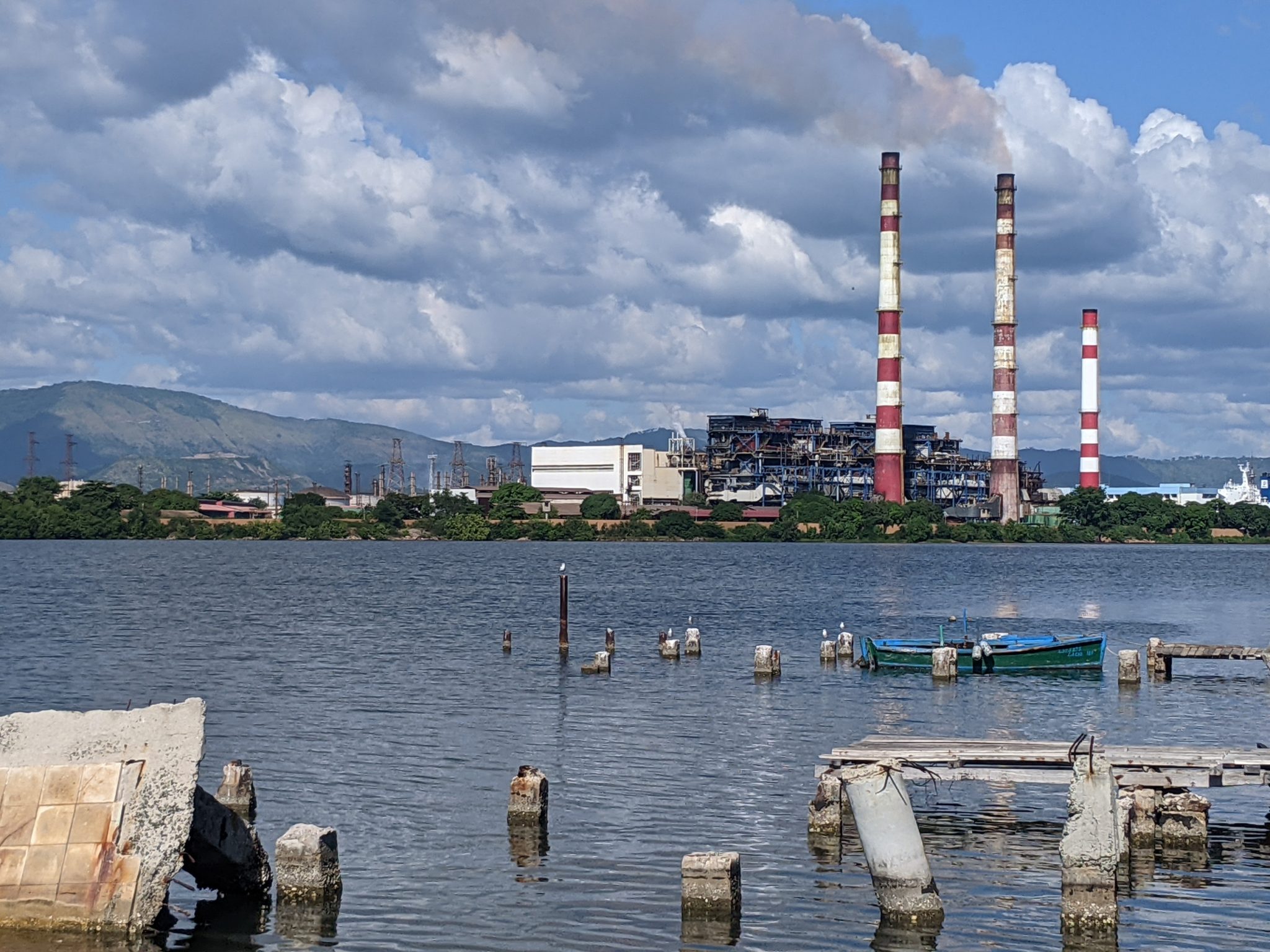 I keep walking, looking for the bus stop into town. I can not find them. Instead, I find a place from which the refinery can be clearly seen, which has delighted us with its exhaust gases for days.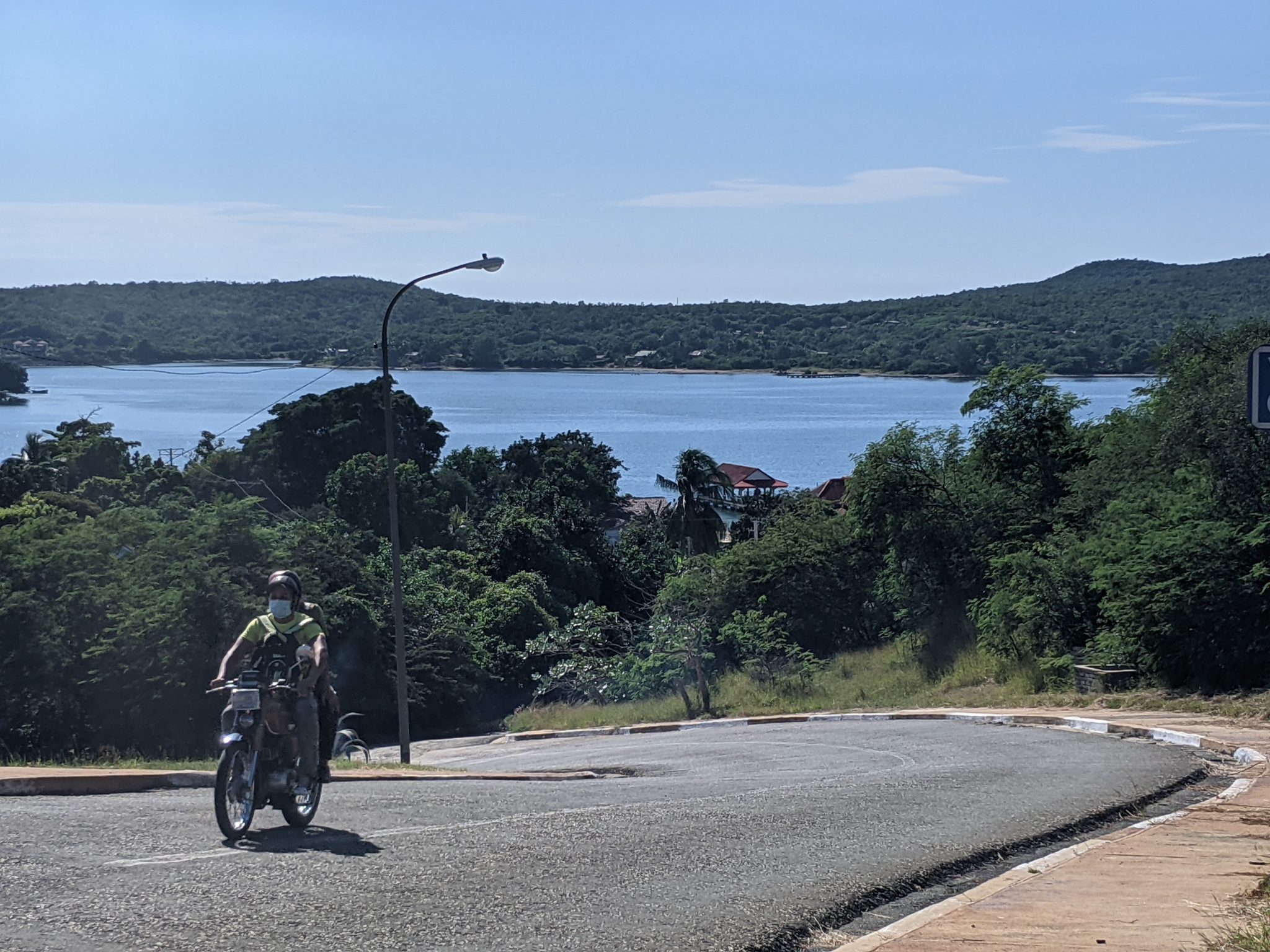 There are practically no cars on the road. The little individual traffic is carried out with small motorbikes. I see an MZ ETZ 250, a motorcycle from the GDR that I haven't seen for years. It looks beautifully in good shape and before I can lift the camera it is through. To do this, I can take a picture of a small Suzuki climbing a hill fully occupied.
In accordance with the cliché, there is also a whole prefabricated housing estate here in Punta Gorda, the place where the marina is located. Or something like that. Socialist unitary architecture. There is a water tank on the roof of each building that provides the water pressure. We know from the marina that the water from the aqueduct only trickles.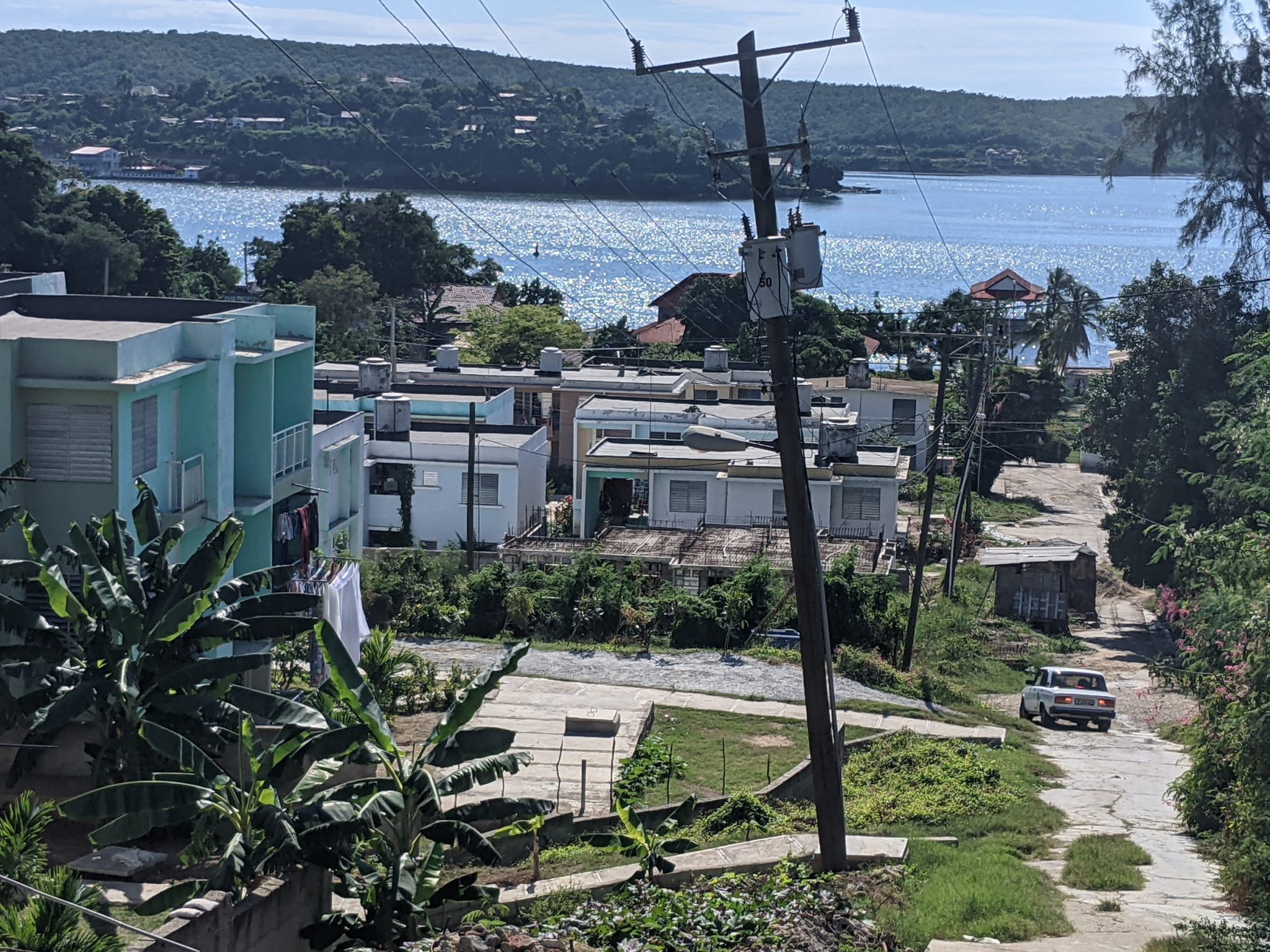 During my walk, an old Lada passed me. He is also in very good shape, if the Cubans own a car or a motorcycle, they keep their vehicles in tip-top condition.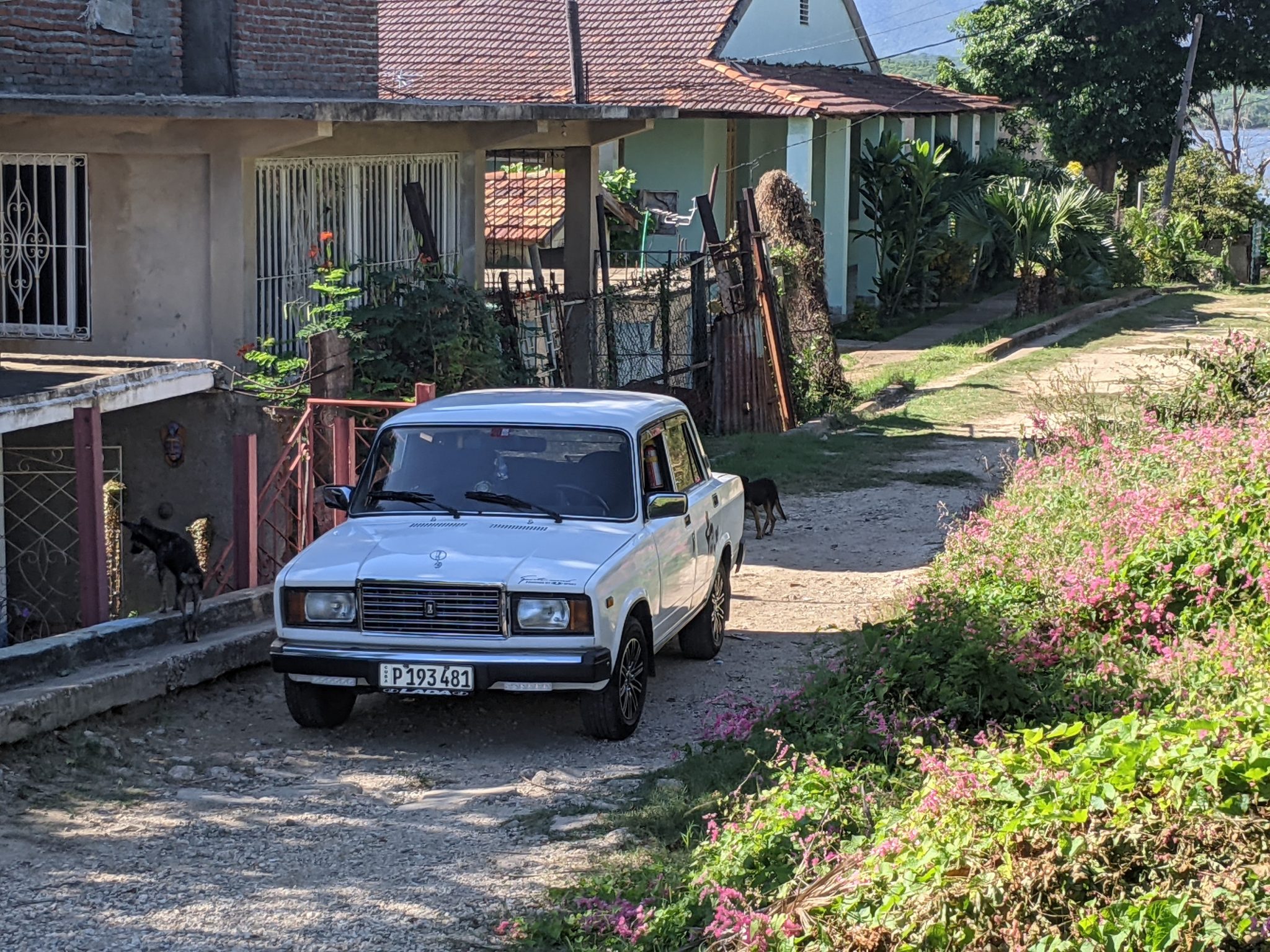 The truck wreck is certainly not parked here to rust, it looks more like the car should be rebuilt. You don't just throw a vehicle on the scrap metal in Cuba.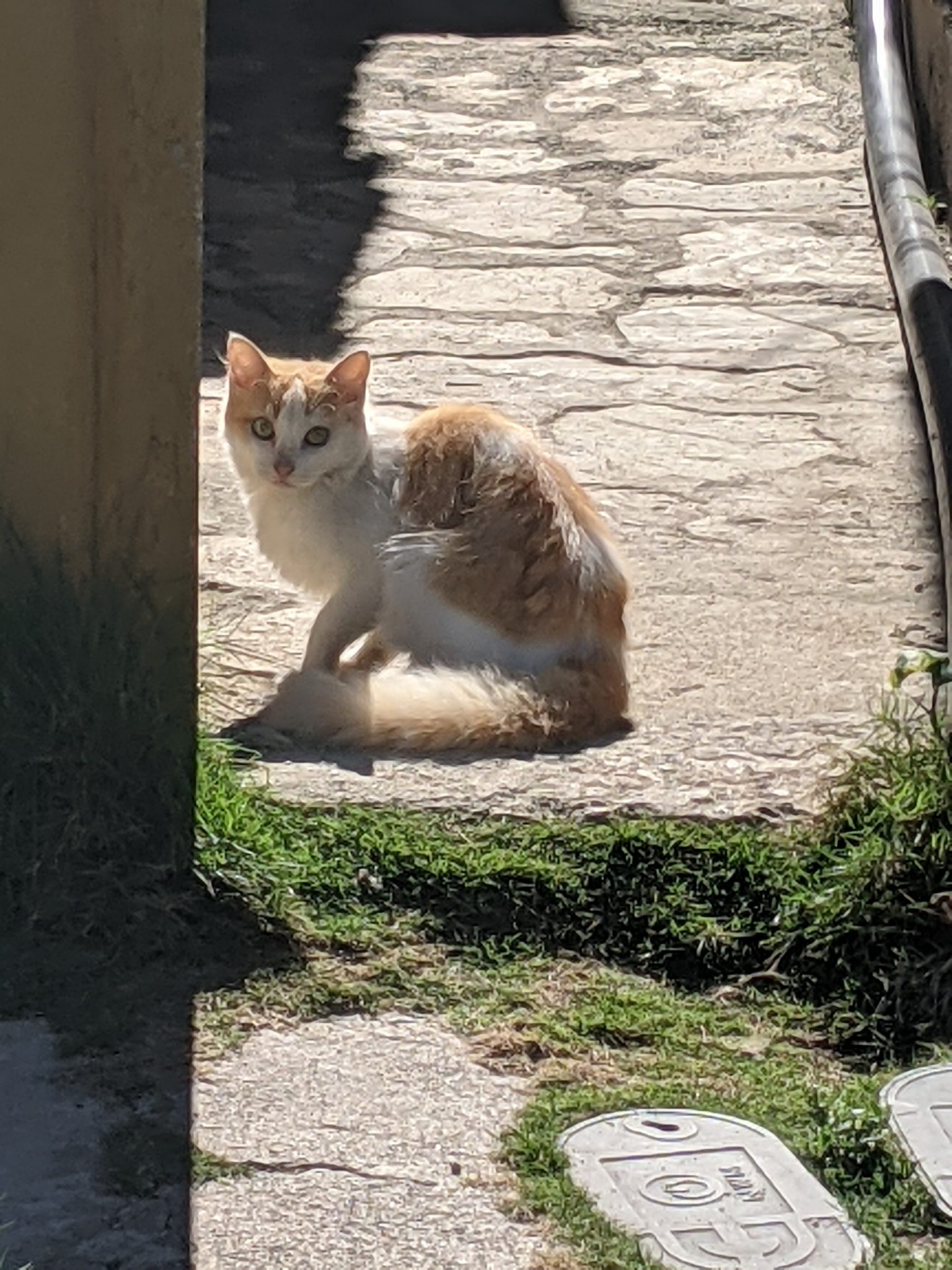 Two little cats are scared of me. As soon as I lift the camera, they disappear into their hiding places.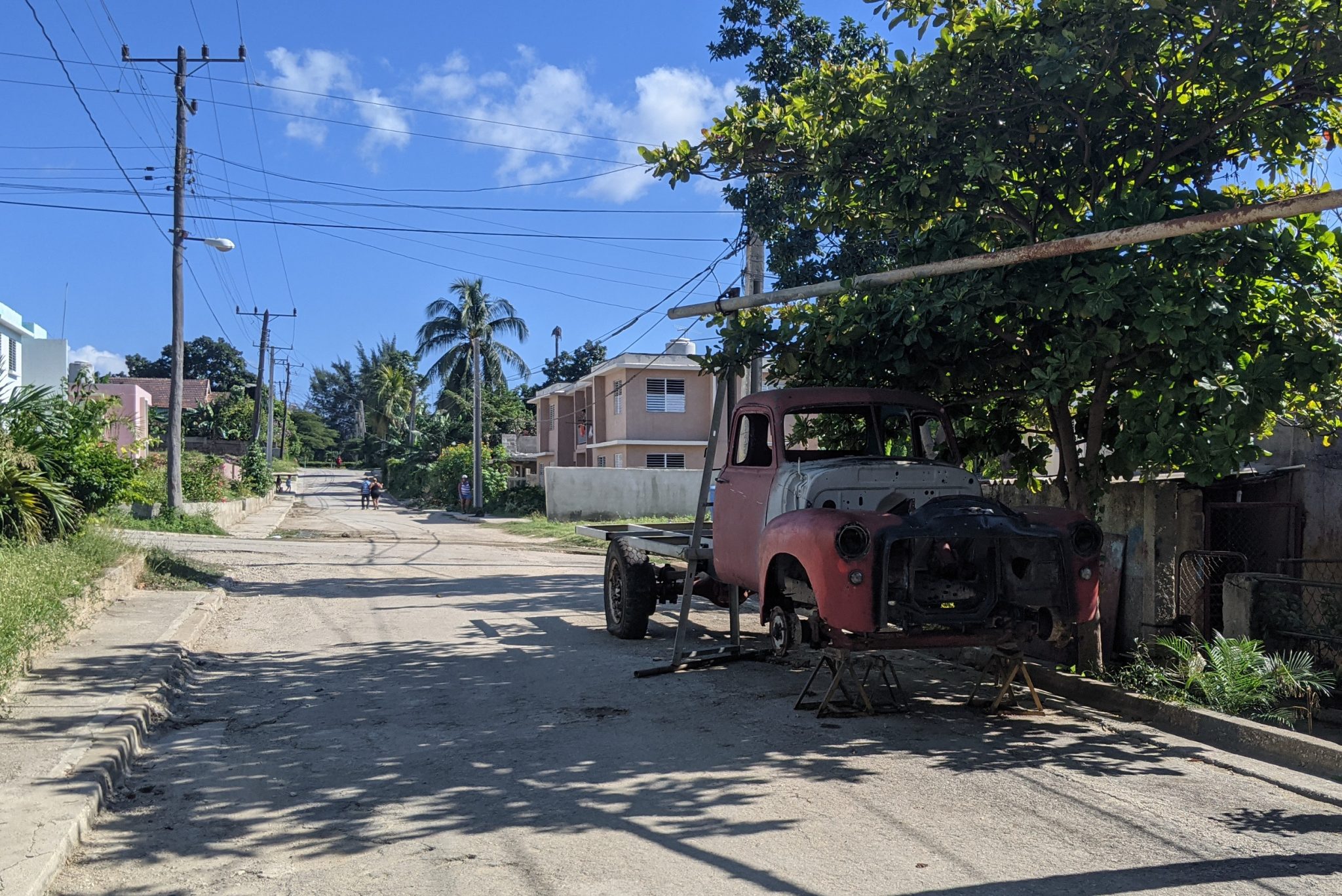 In the small shop I find a bottle of rum from Santiago de Cuba, which I definitely want on board for only 7 US$, I'm doing her a favor. Rum is a really cheap drink in Cuba. The rum even tastes pretty good, Jens and I tested it right away.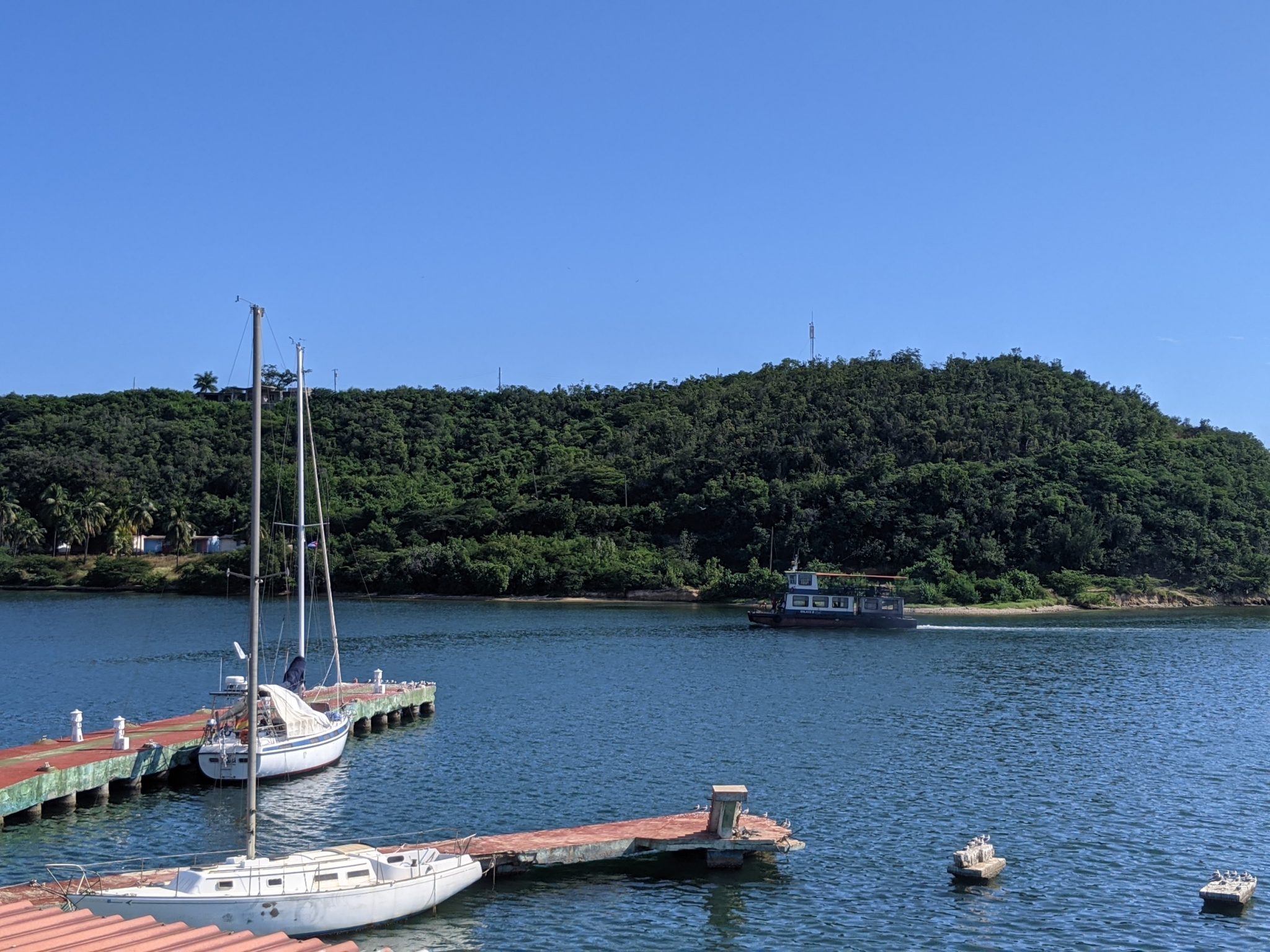 From above, the view of Sissi and the ferry is very different from that of the marina. I enjoy seeing other perspectives and enjoying the new view.
The downer with the whole story: As soon as I left the marina and closed the gate behind me, a local immediately stood in front of me and asked me if I would like to change money. He would give me a rate of 1: 1.30. The official rate for converting pesos to dollars is 1: 1. Black market, you can't get enough dollars here in Cuba. He also offers me a taxi service to Santiago, which would be cheaper than the official taxi price. Besides, his mother had a washing machine, so he could offer me laundry services. We will definitely come back to that later.
If we have old cell phones, computers or other electronics on board, he offers me a good price. But we only have new cell phones, computers and electronics on board. Note: When you travel to Cuba, take all electronic waste with you that would otherwise end up in the recycling bin in Germany. The stuff is still worth something here.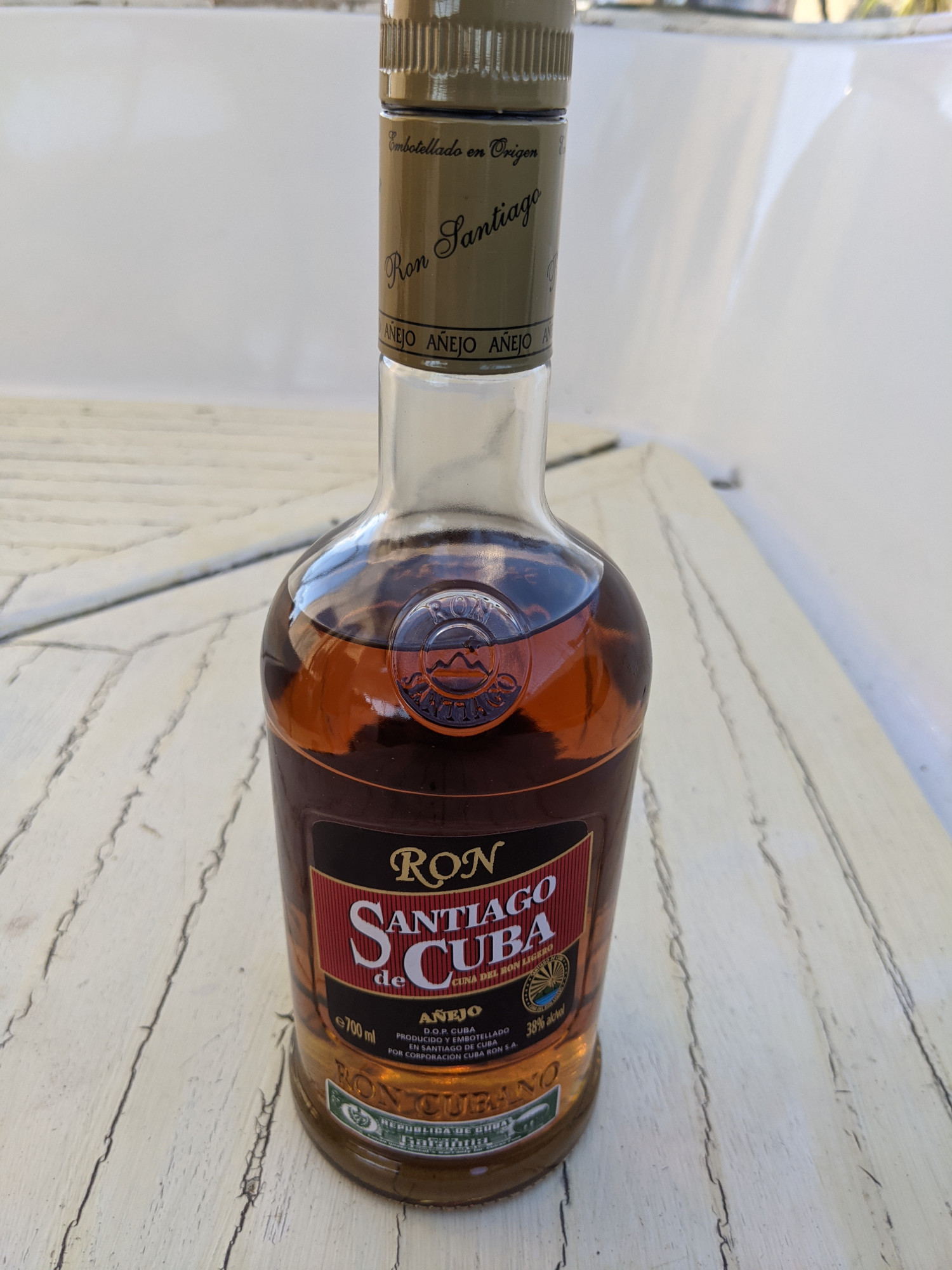 While Jens and I enjoy the rum, Norbert comes to the boat. Unfortunately we cannot go to Havana over Christmas, the train is fully booked. We will be on 31.12. Get on the train to Havana and stay there until January 6th. Norbert was able to get us a reservation for this connection. By the way, there is only one train. It drives every four days from Havana to Santiago and every four days from Santiago to Havana. Tomorrow I will go to the station and look at the train, because tomorrow a trip from Santiago is planned. I'm curious.