In Wicklow it was muggy and mostly calm. In addition, the showers that were not available there did not meet our expectations. If we have to pay for the night, then we also want to have showers.
So we decided to take advantage of the tide and motorized the 10 miles to Arklow.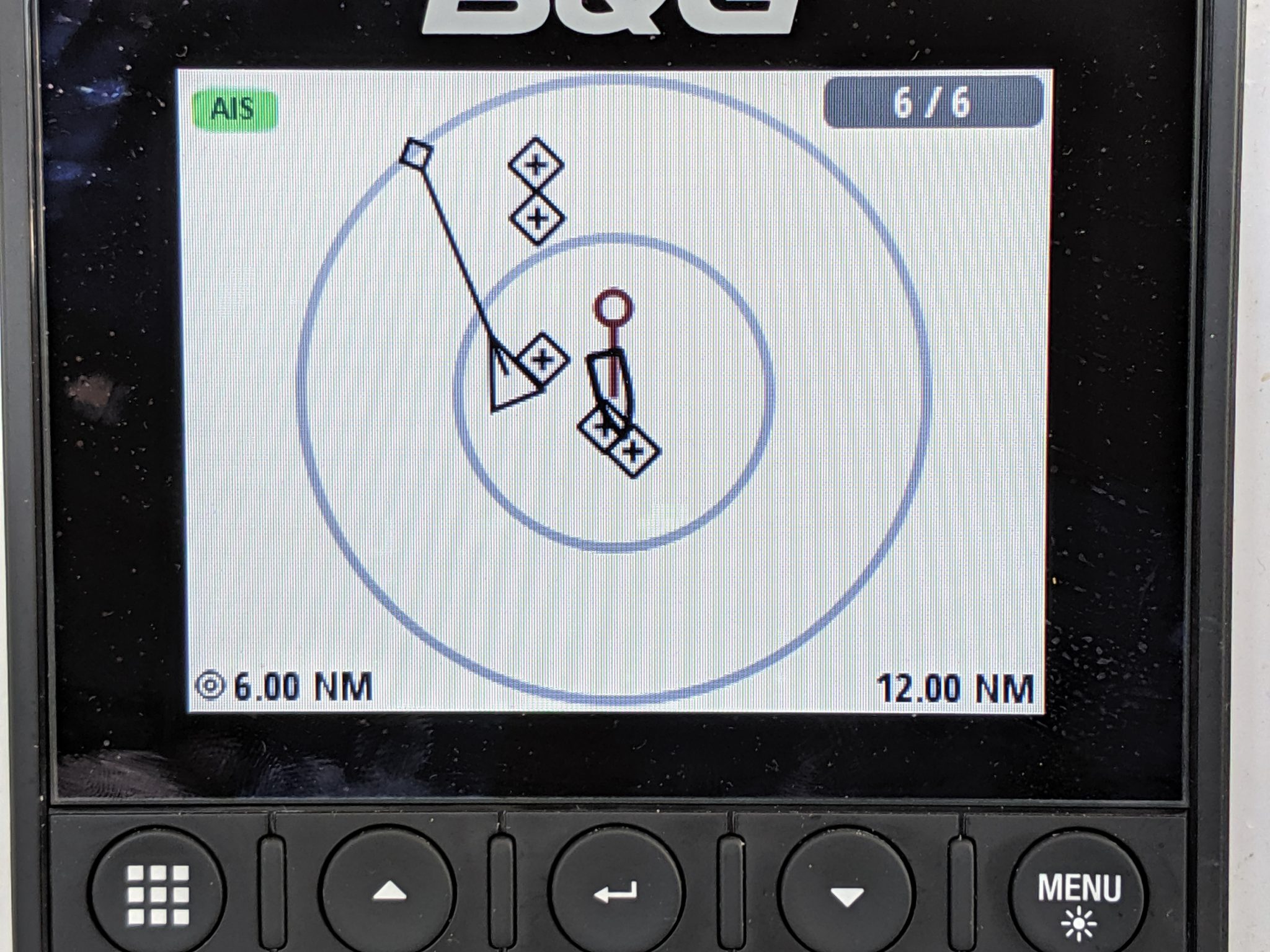 To the south of Wicklow there are some rocks under water and a few miles offshore there is a longer sandbar. Nowadays, with the right equipment, it is possible to see the appropriate sea marks in any weather. In any case, our AIS displays the bins beautifully. You can also see a fast cargo ship that is sailing outside the sandbank.
The important buoys at the entrance to Dublin were also all equipped with AIS. The Irish are very consistent here. There have been occasional AIS buoys in Scotland, but they are much rarer there.
After a good two hours the trip was over again. We entered the marina in Arklow and were soon able to enjoy the refreshing shower.