Jens and I discovered two years ago that we can sail well with Sissi. When we run out of wind, we have installed a great diesel engine that always brings us forward and purrs like a kitten. After a great day of sailing, we started the engine in front of the entrance to Stavoren and the kitten stopped purring in just a few seconds.
The action cost us an anchor. We had to throw it out while we were fixing the engine problem. Otherwise we would have been driven to the harbor wall. The engine problem was solved relatively quickly, because with a little diesel the engine ran smoothly again. The subsequent catching up of the anchor was chaotic because the electric windlass said goodbye and the pallet pawl was torn off when cranked up manually. So the anchor and its chain only went down.
In short: we are somewhat paranoid in this regard. We used almost 80 liters of diesel on the route from Vigo to Lanzarote. That's about 800 miles or 0.1 liters of diesel per mile. With this consumption, the almost 300 liter tank capacity easily enough for the 2800 miles to Barbados.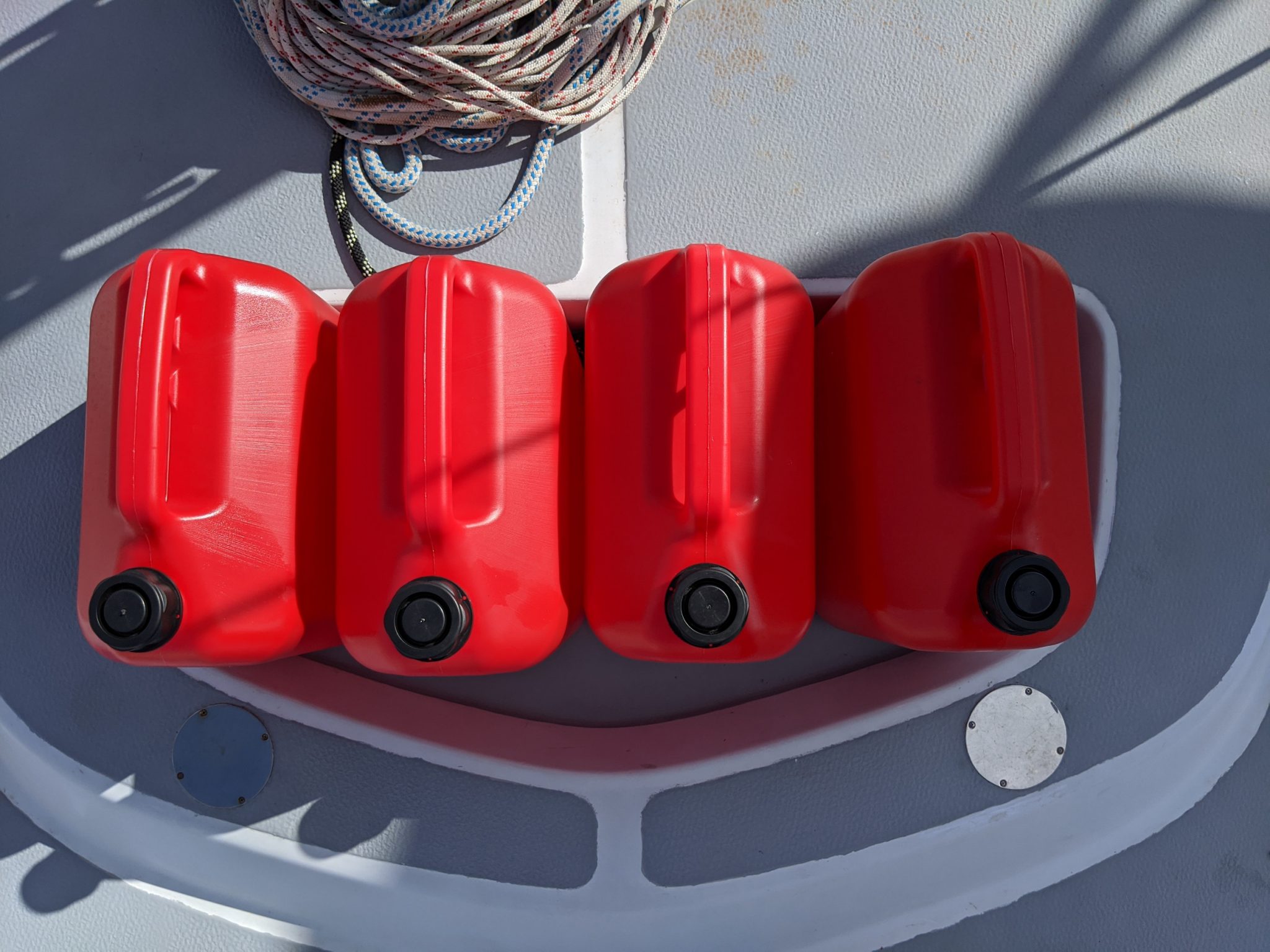 So that we can always keep our kitten purring, we bought 100 liters of reserve diesel at the gas station around the corner and dragged it on board. The gas station attendant looked a bit stupid when we opened the trunk lid of our Seat Ibiza to fill up. The 100 liters of diesel for the small Seat are also not quite normal. He came to see if we had any problems. Of course we didn't.
Now we are fully equipped for the jump over the Atlantic. We expanded our range by at least one day thanks to the reserve diesel, and even by a day and a half in calm and calm water. It is comforting.