There is always something new to learn on a small island like Aruba. For example, that it sometimes rains quite heavily. The dry island, on which I experienced maybe half an hour of rain between March and June, has been fairly watered in the past few days.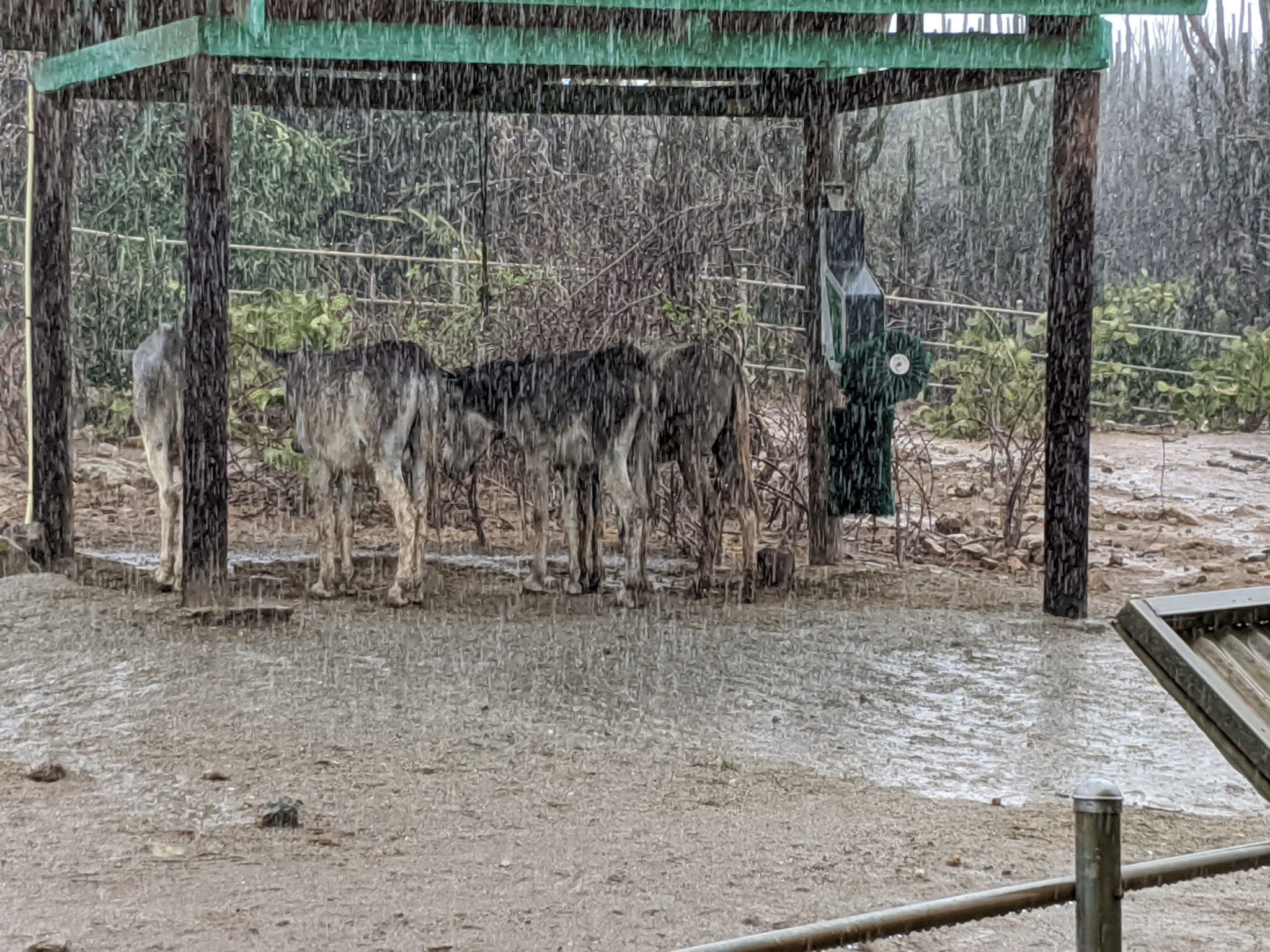 Donkeys, for example, don't like rain. They are no different than most people. When the rain is over, they love rolling in the mud.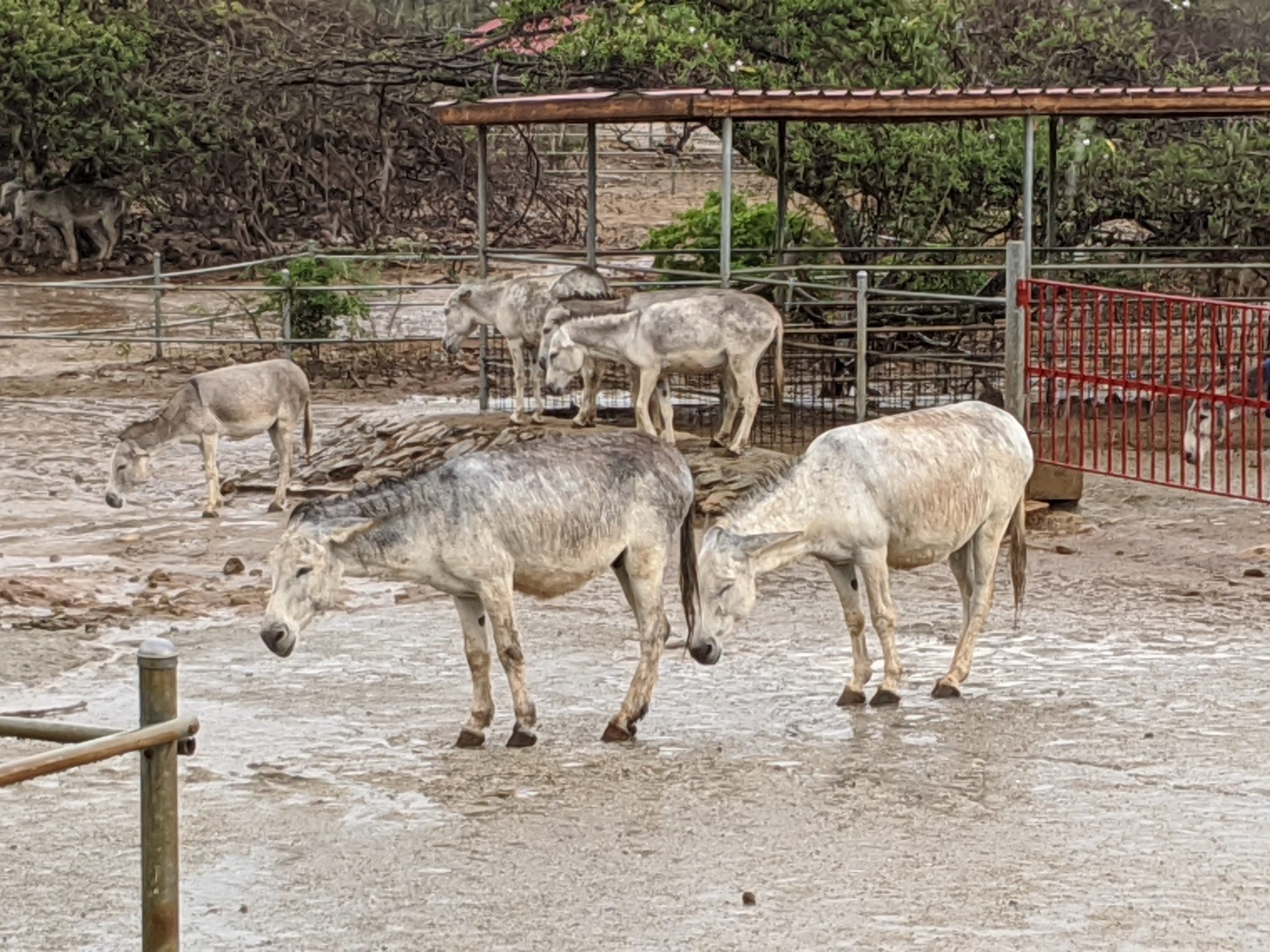 From the sight, it looks like these donkeys are very, very sad. In any case, I have never seen them hanging around with these hanging heads.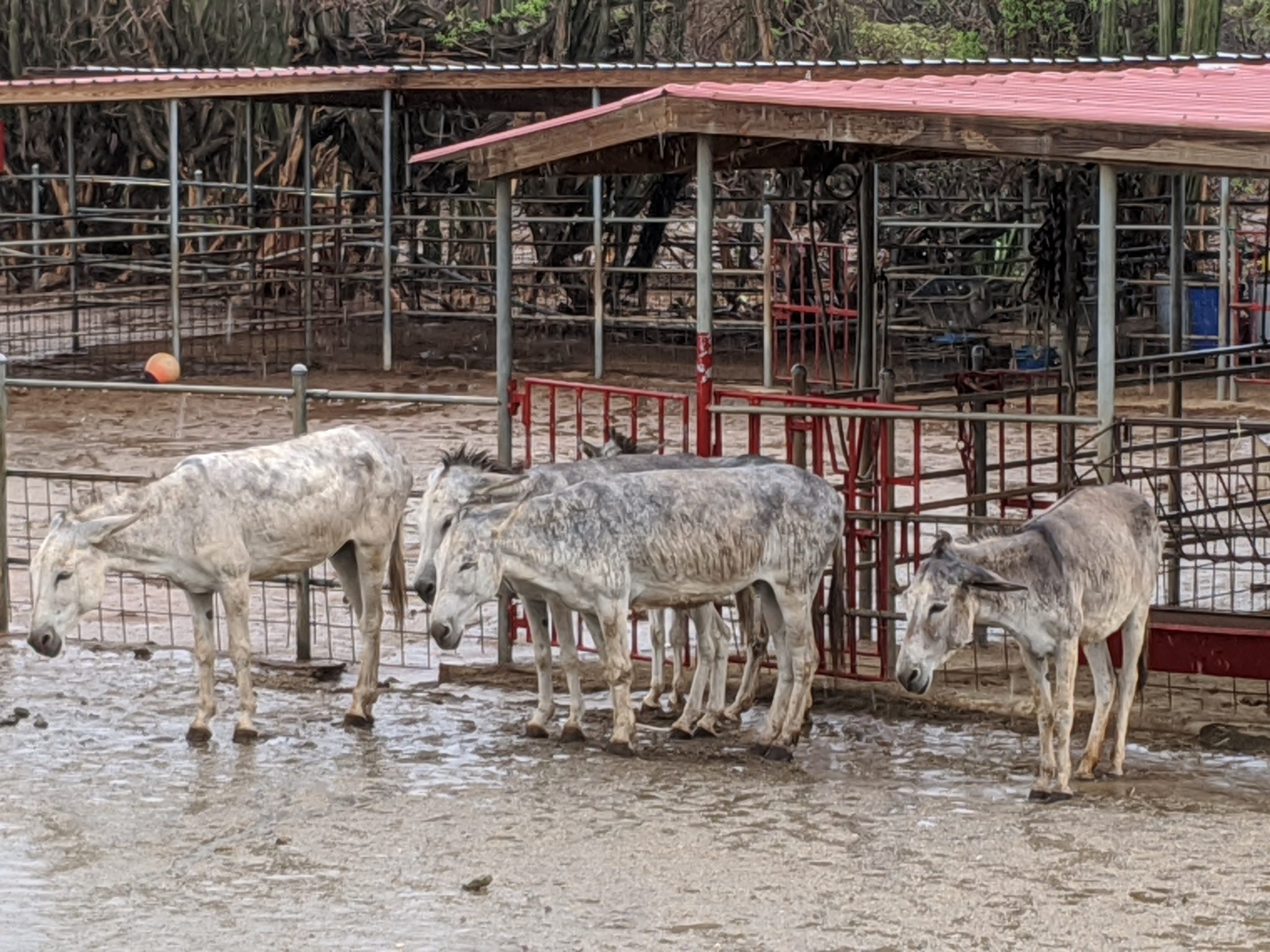 Unfortunately, on this rainy day I was unable to photograph the donkeys rolling in the mud. The rain only stopped at feeding time. At feeding time, donkeys have no interest in rolling around in the mud. You have to fight to get your share.
With the people on the three new sailing boats I have a new problem. Sissi is relatively far away from the jetty and nobody can knock if he wants to speak to me. So I had to come up with a solution. First of all, I just wanted to buy a battery-operated, radio-controlled doorbell at the hardware store. Then I came up with a better idea.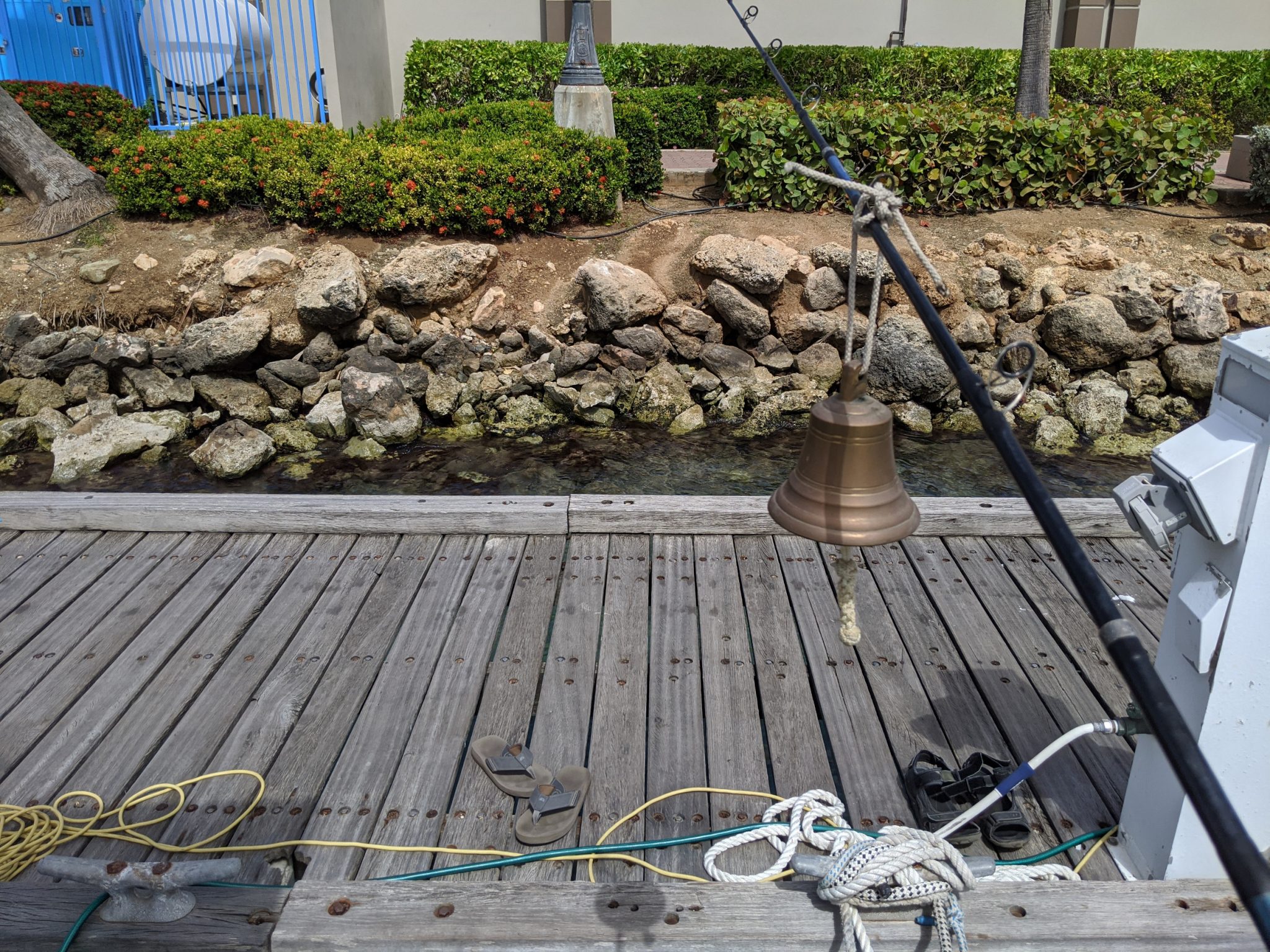 Sissi has no door, so I don't need a doorbell. Now my completely useless ship's bell has been given a real task. A ship just needs a ship's bell.