Lanzarote is in the pass zone,
which leads to the island
fresh winds all year round
blow from north to northeast.
Lanzarote has a mild and year-round
Low-precipitation arid climate, as the
Trade winds on the relatively flat island
usually do not rain.
(Source: Wikipedia)
We just walked two piers and had to change our T-shirts because they were raining through. We had already showered. It only rains on Lanzarote if you have painted the deck of the ship with fresh new anti-slip paint in the afternoon.
It rains when you are invited to dinner with friends on another ship. It rains when you forget to close one of the roof hatches. It rains when the shoes are on the dock.
With 112 millimeters of precipitation
Lanzarote is the driest per year
the Canary Islands.
85 percent of the precipitation falls off
January to March. The relative humidity
is 70 percent on average.
In the mountainous north you can use up to
300 millimeters a year significantly more
Rainfall is lower than in the south.
(Source: Wikipedia)
It's raining in Playa Blanca. You cannot be further south on Lanzarote. Wikipedia is crap. I have no idea how we can get the inside of Sissi dry again in the next few days. Of course the wind turns and of course it rains directly into the salon through the open companionway.
Our major case is just hitting the mast, the wind has turned. None of us are motivated to go back on deck after changing the T-shirts to stop the noise. It's raining.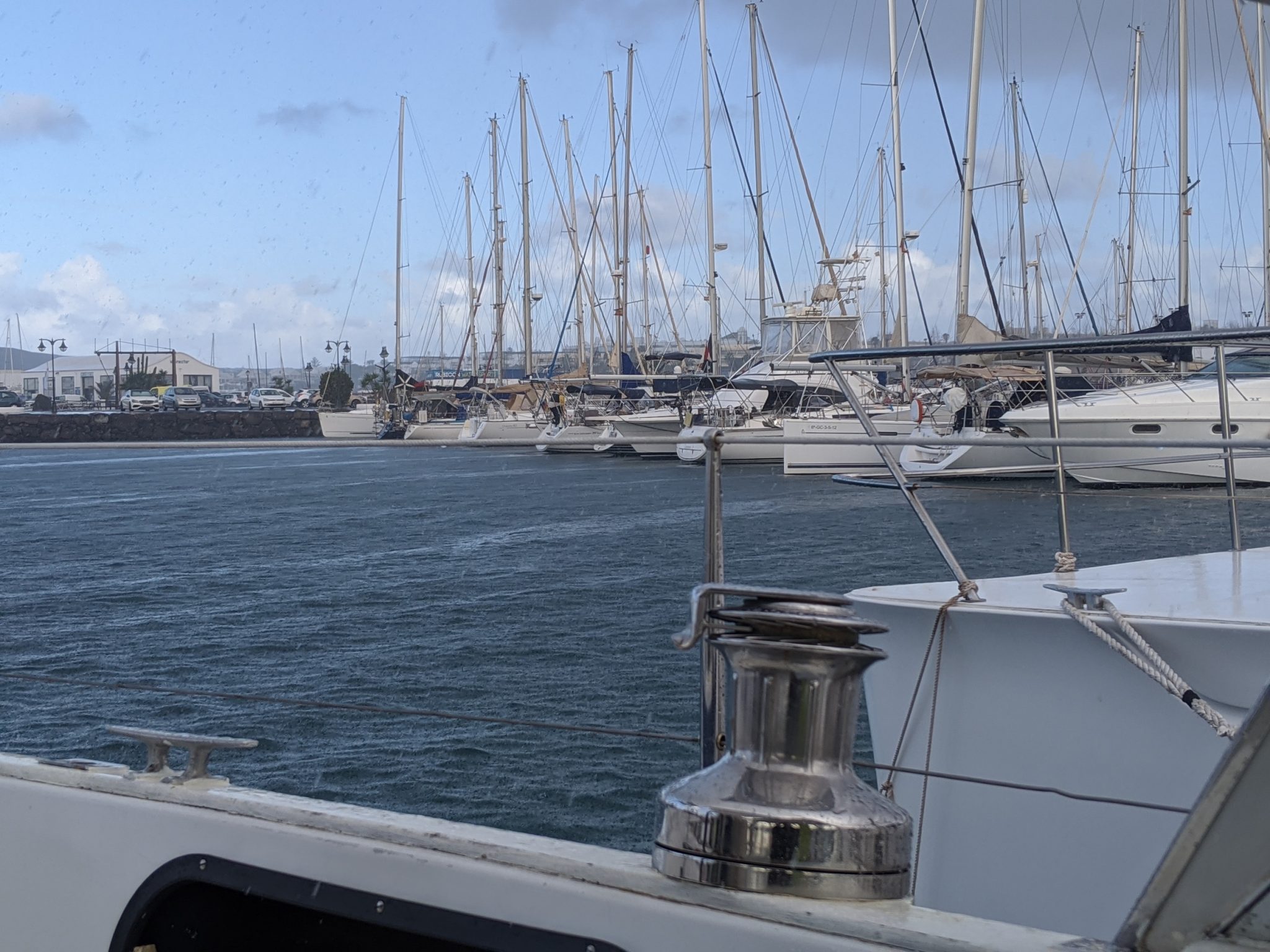 The following morning, rain showers whip through the marina. The rain brings sand, which spreads smoothly in every crevice on deck. Great.