The Homesickness was great, so was the thirst. Also, my parents' wedding anniversary was surprisingly 50 years old. I was finally able to celebrate my 49th birthday this year. We thought about it back and forth. Shall we get on this plane? Shall we make so much noise and dirt? We decided on the noise, the dirt and the visit to Frankfurt. One week had to be enough.
Arrivals
The plane was on time and landed gently on the southern runway, the runway on which you get the least noise in Frankfurt. Landings on the southern runway tend to make Offenbach noisy, but that's not a bad thing.
After we had picked up our luggage, we made our way to the S-Bahn. The left due to construction work in the long-distance station, that's a decent walk. Then the automatic announcement greeted us, the S-Bahn was announced 10 minutes late. That was enough for us to get fresh beer and fresh apples from the local Rewe. Delicious. We immediately felt at home again. When the S-Bahn is late and the Appelers are fresh, you're in Frankfurt.
Less than an hour later after using another S-Bahn, which also followed their schedule, we reached our parents' house around 11 p.m. I wanted to ring the doorbell, but the garden gate was locked. So I picked up the phone and called. My mother asked if everything was fine with us. I replied that there was an emergency and that she absolutely had to open the front door for us - otherwise we would freeze to death. For us it was a bit cold in Germany. Did we surprise our father at the international match Germany against whom? The result became subordinate.
Two hours later we finally went to bed, the joy was huge on all sides.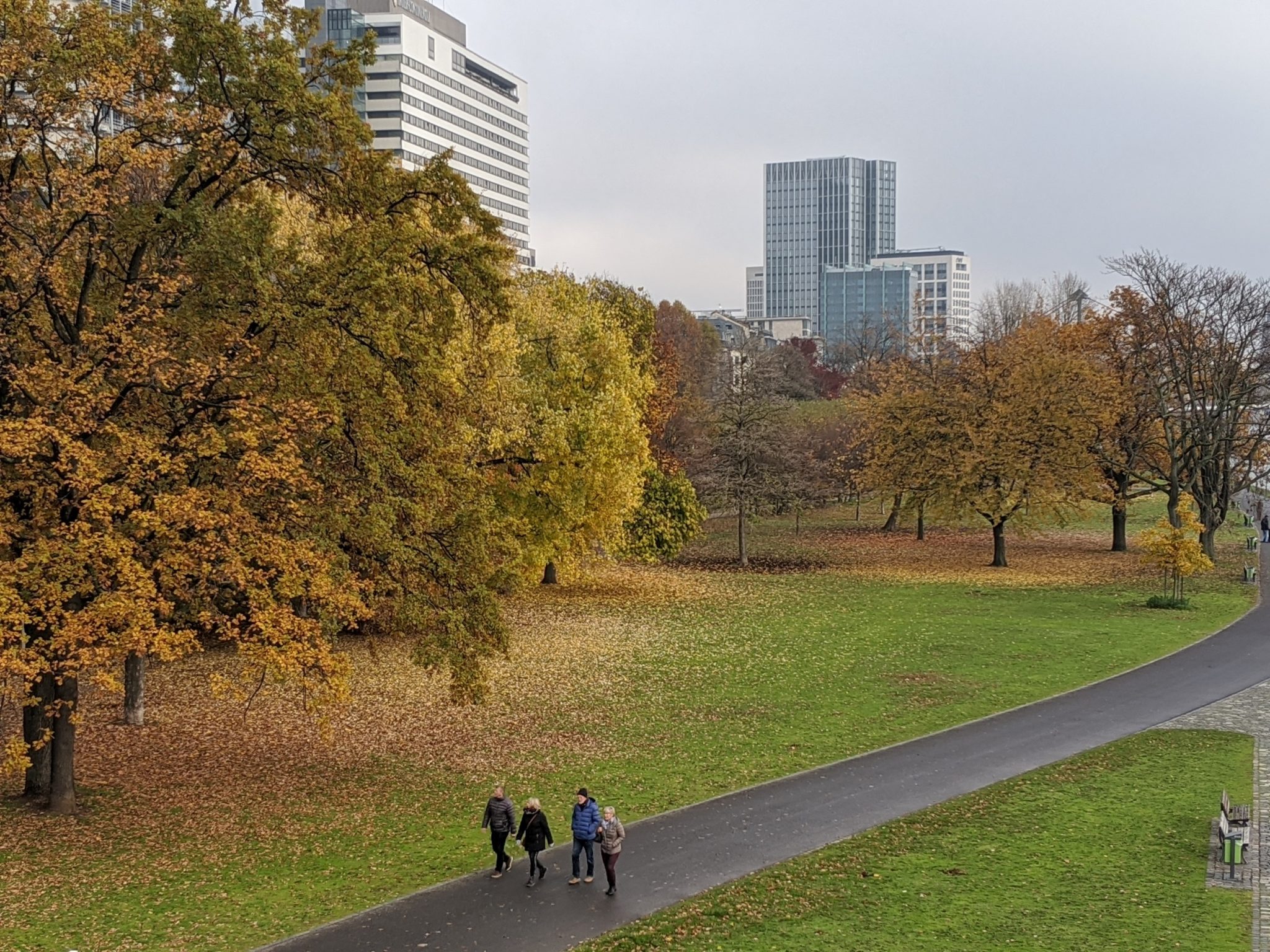 Ballermann am Main
What does a German do when he goes on vacation? He makes you crazy. It's no different with Jens and me. We ended up in Frankfurt largely unannounced, so we were able to surprise friends and just show up in a variety of places in the city.
I just wanted to have a quick sniff at the former work colleagues and go to lunch together. The plan only worked partially. The visit and lunch worked without any problems, but the short visit did nothing. After four hours I was halfway through, then it became too much for me. I would like to greet the other half of the colleagues that I could not visit from the blog, I just couldn't do it anymore.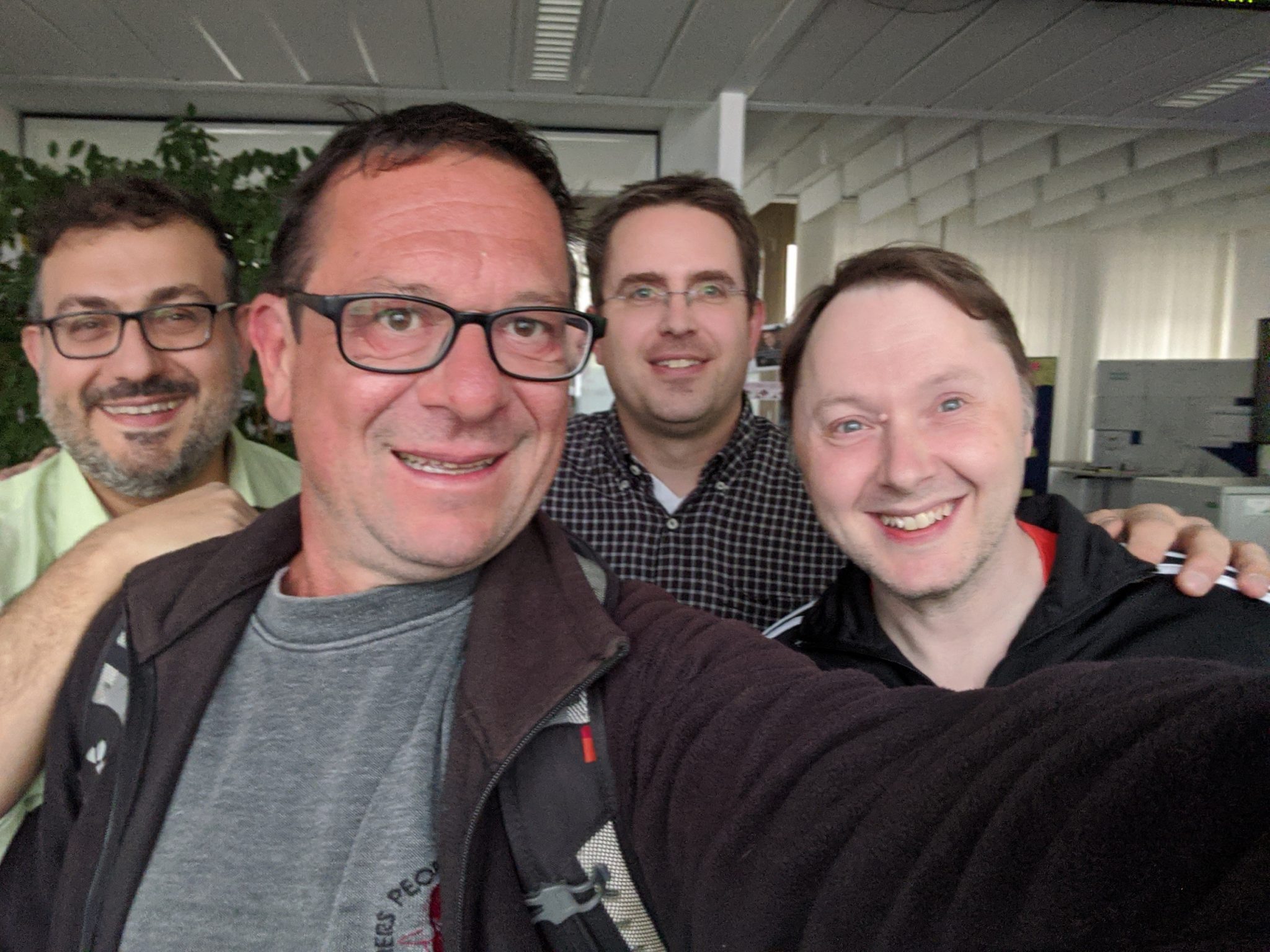 I told you that I will put the picture on the blog. At the time, I had no idea that I looked so stupid.
The Rhein-Main regulars' table at the Whiskey forum. From the amount of alcohol that went more towards Ballermann. Since the city buses did not drive due to the strike, I won a nice walk from the Konstablerwachemarkt to Sachsenhausen and was able to take a nice picture of the nightly skyline.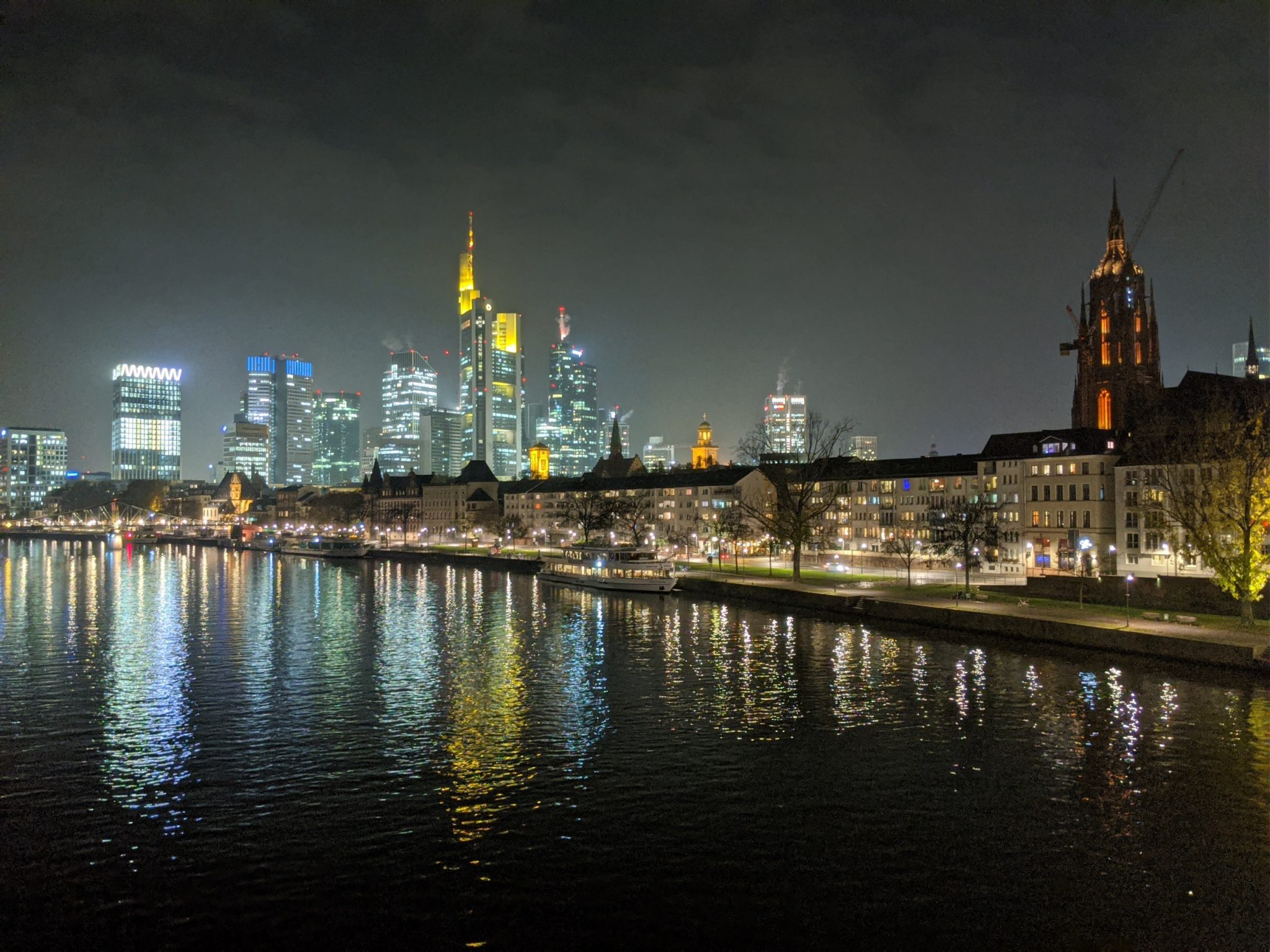 A completely surprising way to experience Frankfurt anew is to visit as a short-term tourist. In one week I took what I had to take with me. And also the whiskey tasting. From this point I would like to thank Thomas for inviting me and keeping my mouth shut. And to Gregor, who poured one glenturret into the glass after another. And to everyone else with whom I had great conversations. If you don't see each other for a long time, some topics come together.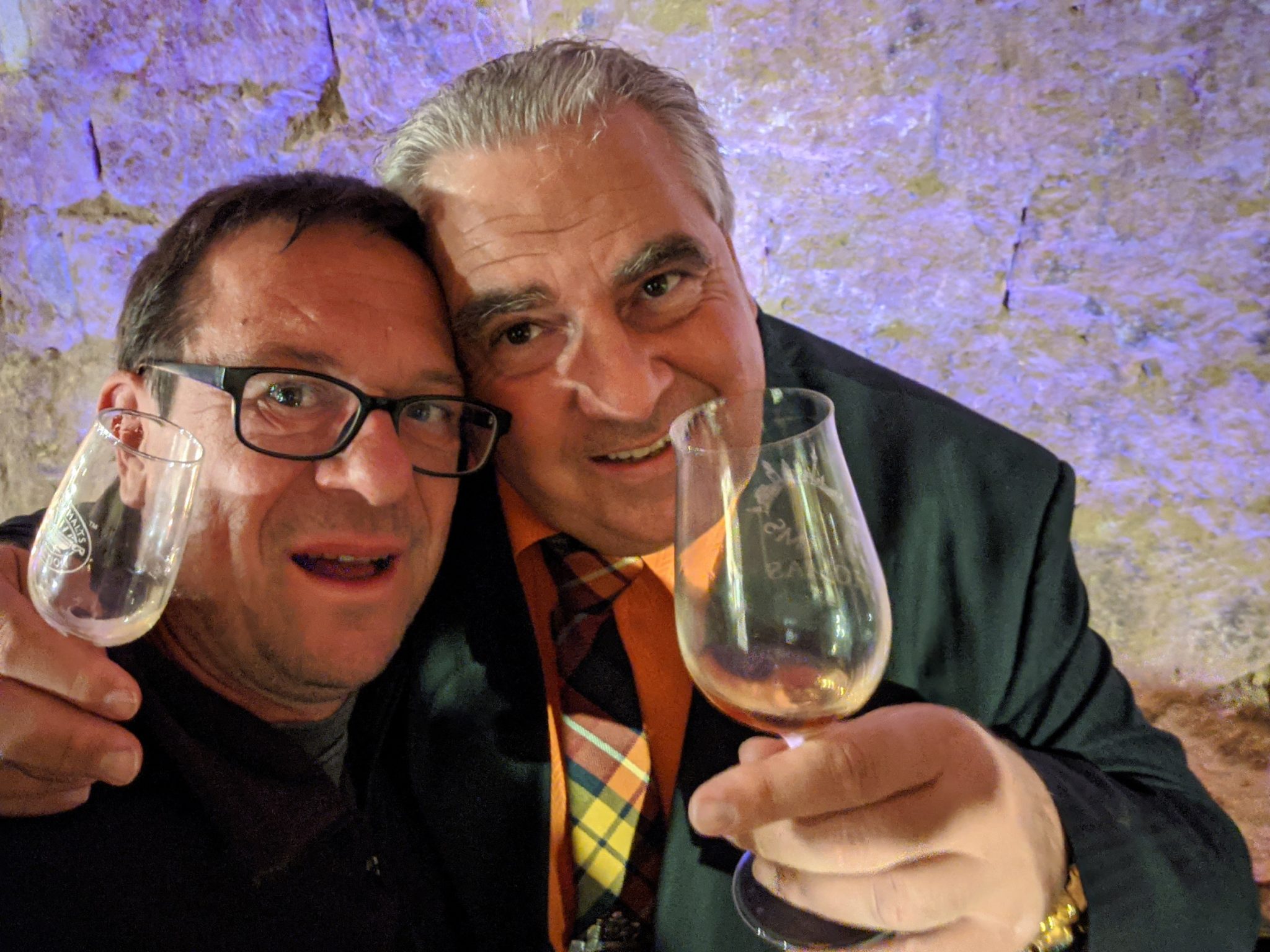 Forest stadium
Another event that got a little more exhausting was the visit to our Eintracht soccer game in the Waldstadion. Practically that week was a home game against a lower-class club from Lower Saxony. It was not easy to get the tickets because the forest stadium is well filled with almost every opponent.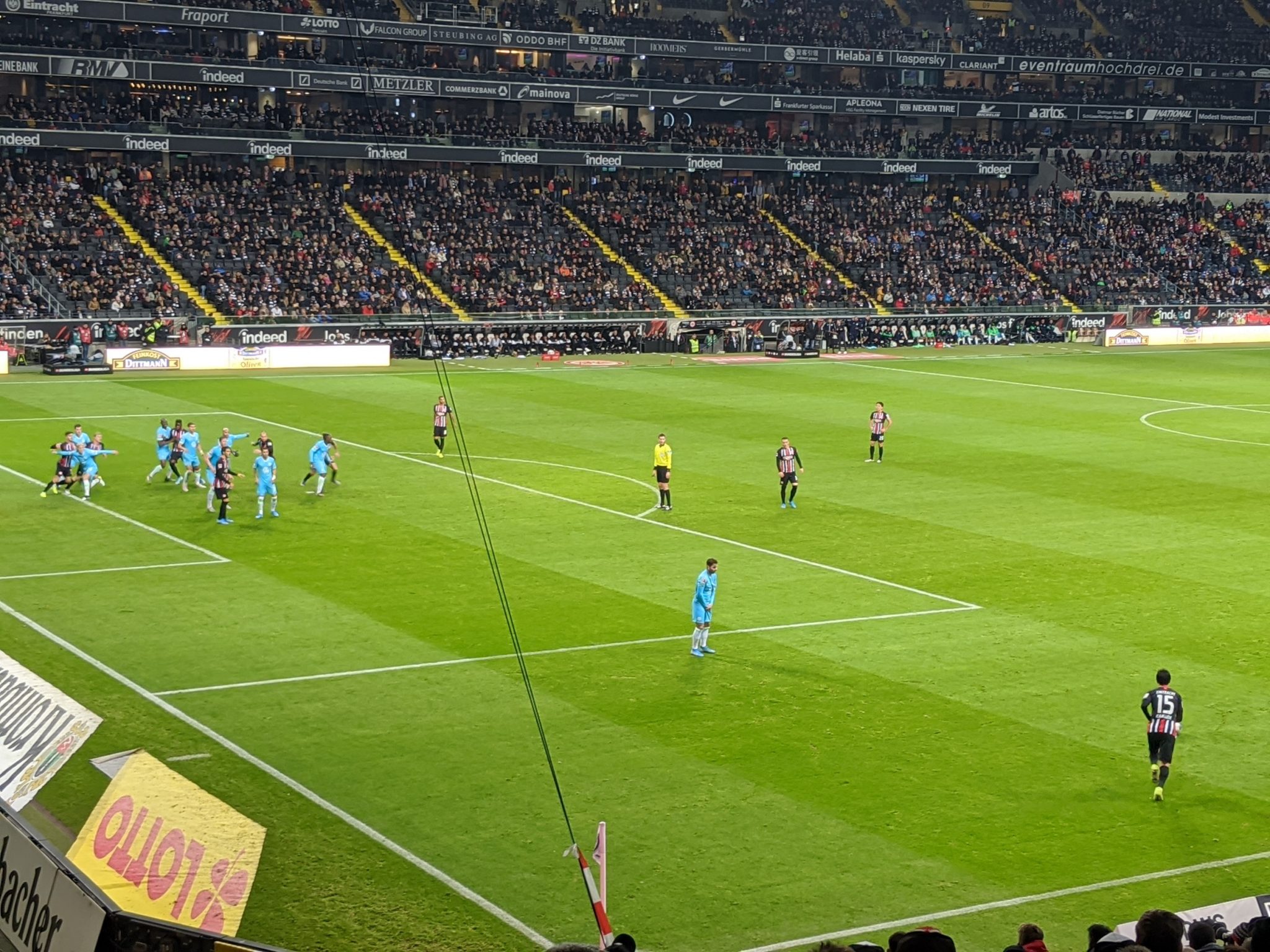 Maybe it was because we left the scarf on board. We may have focused too little on the game. We may have made too little noise, sung too little, and skipped too little. It may not have been our fault that we conceded two goals. Well. Even if the result was suboptimal, we were in a good mood.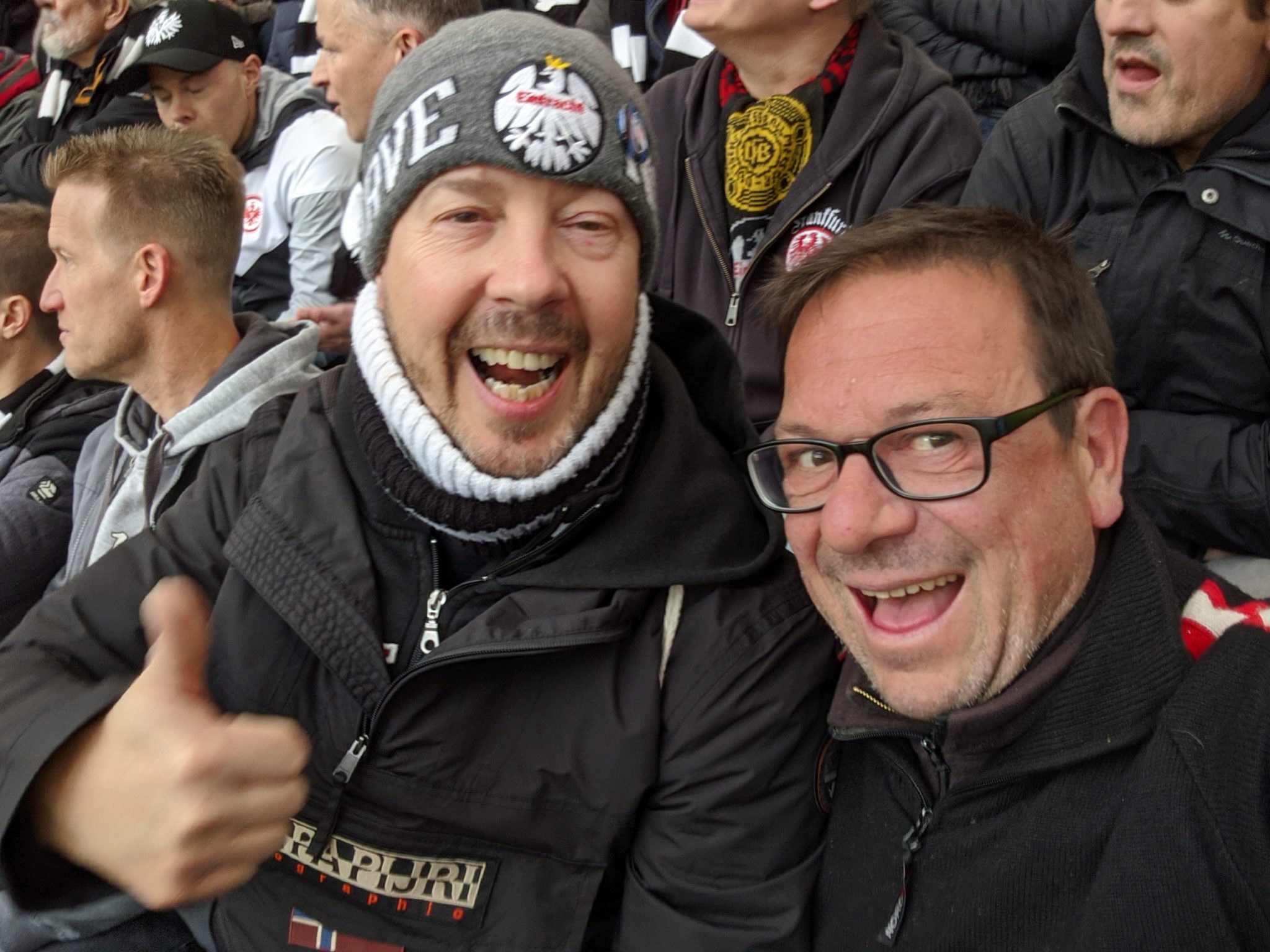 The visit was worthwhile here too, after the game we were able to chat a lot. The next game will be better - guaranteed!
family
And then there was the family visit. I changed the chronology of my stay in Frankfurt a little because the best is known to come to an end. In addition to our parents Annemie and Manfred there is also the dog Siena and the cats Luna and Maja.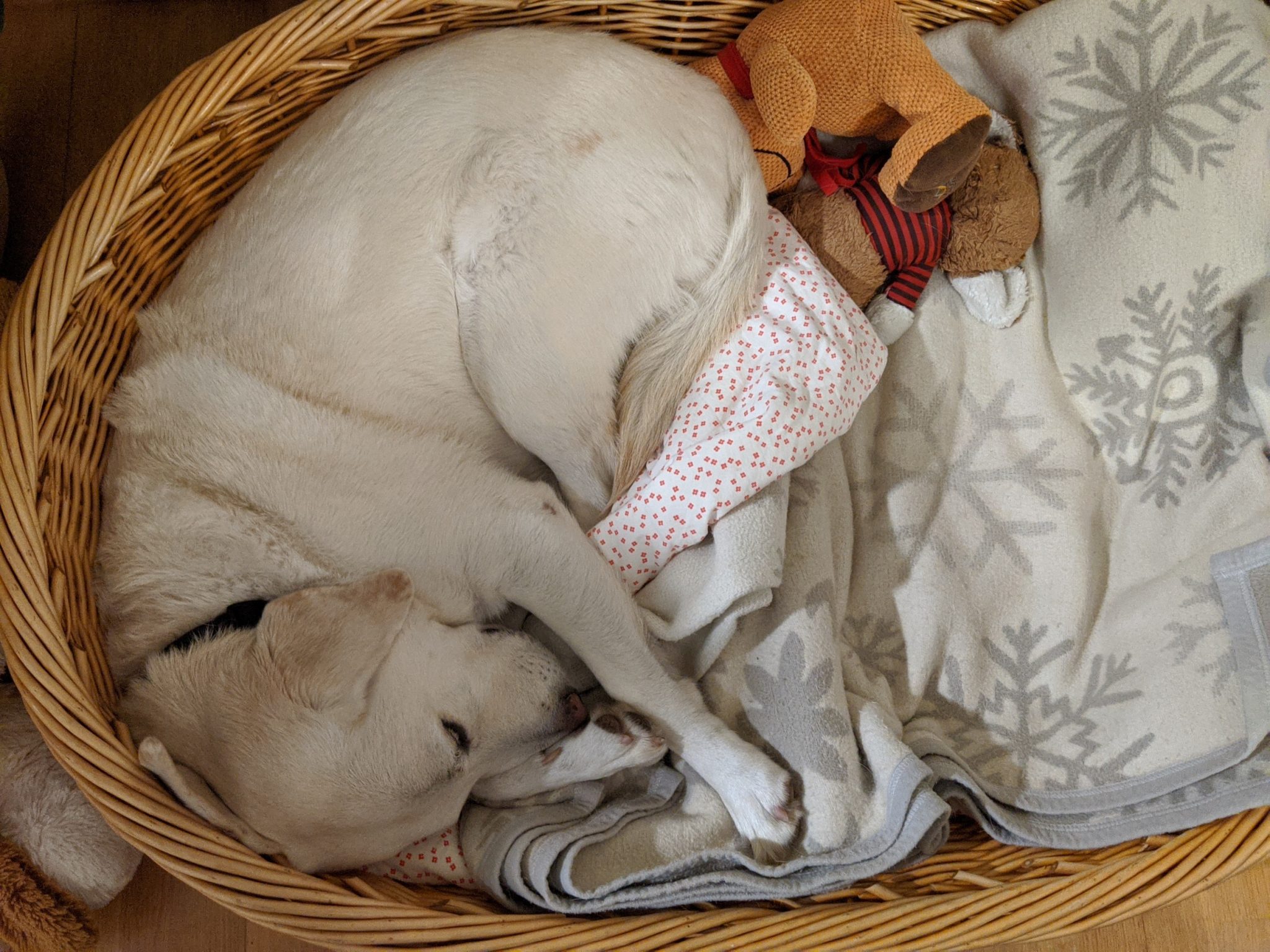 Siena is of the Labrador type and is already 12 years old. That's why she needs her sleep. Otherwise, she always likes to cuddle with one of the cats.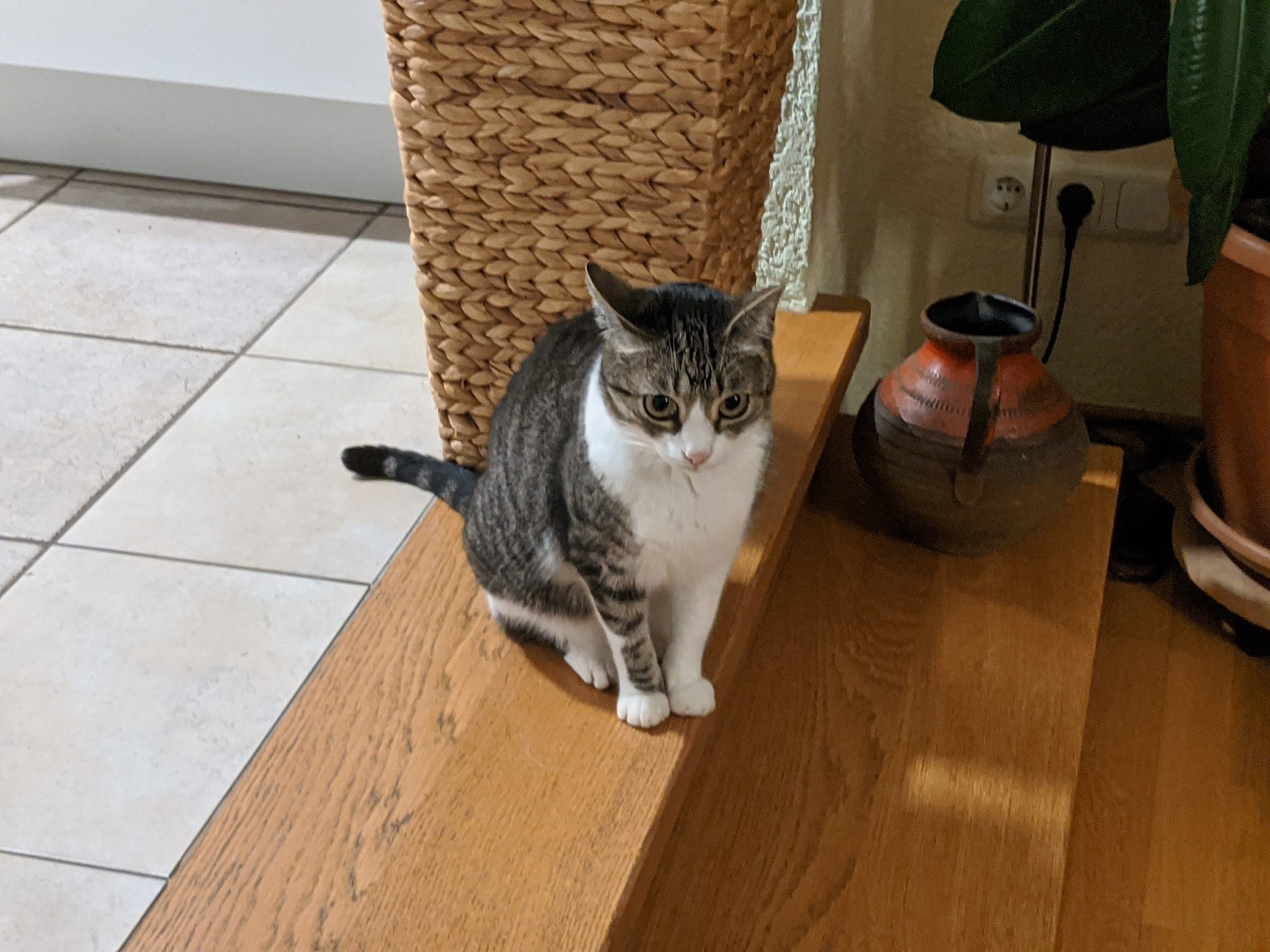 Maja is shy like a deer. You cannot catch or pet this cat. That's a shame because she looks so cute with her big eyes. Whatever she has learned from people in her previous life has shaped this cat so much that she will always remain so shy.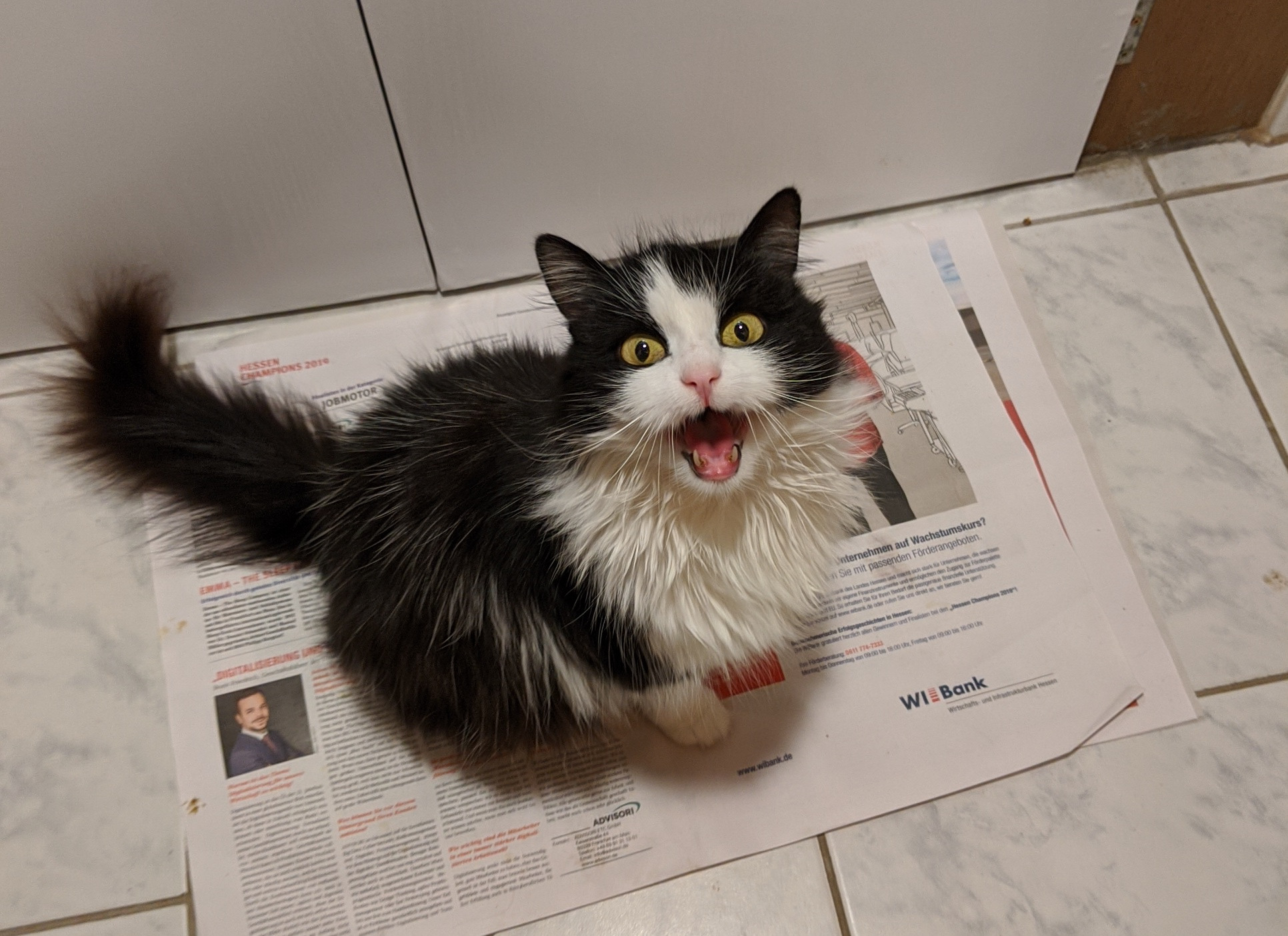 Luna is cheeky! In this photo she asks me to deliver fresh cat food immediately. I particularly liked the fact that she spent a few nights in bed with me. Finally sleeping with a cat again and listening to her purr.
To celebrate
We celebrated with lots of relatives. I'm not the type of person who likes to attend family celebrations. This time it was different, this time we finally wanted to take part in the celebration. It was nice to listen to the hours of chatter while having fun.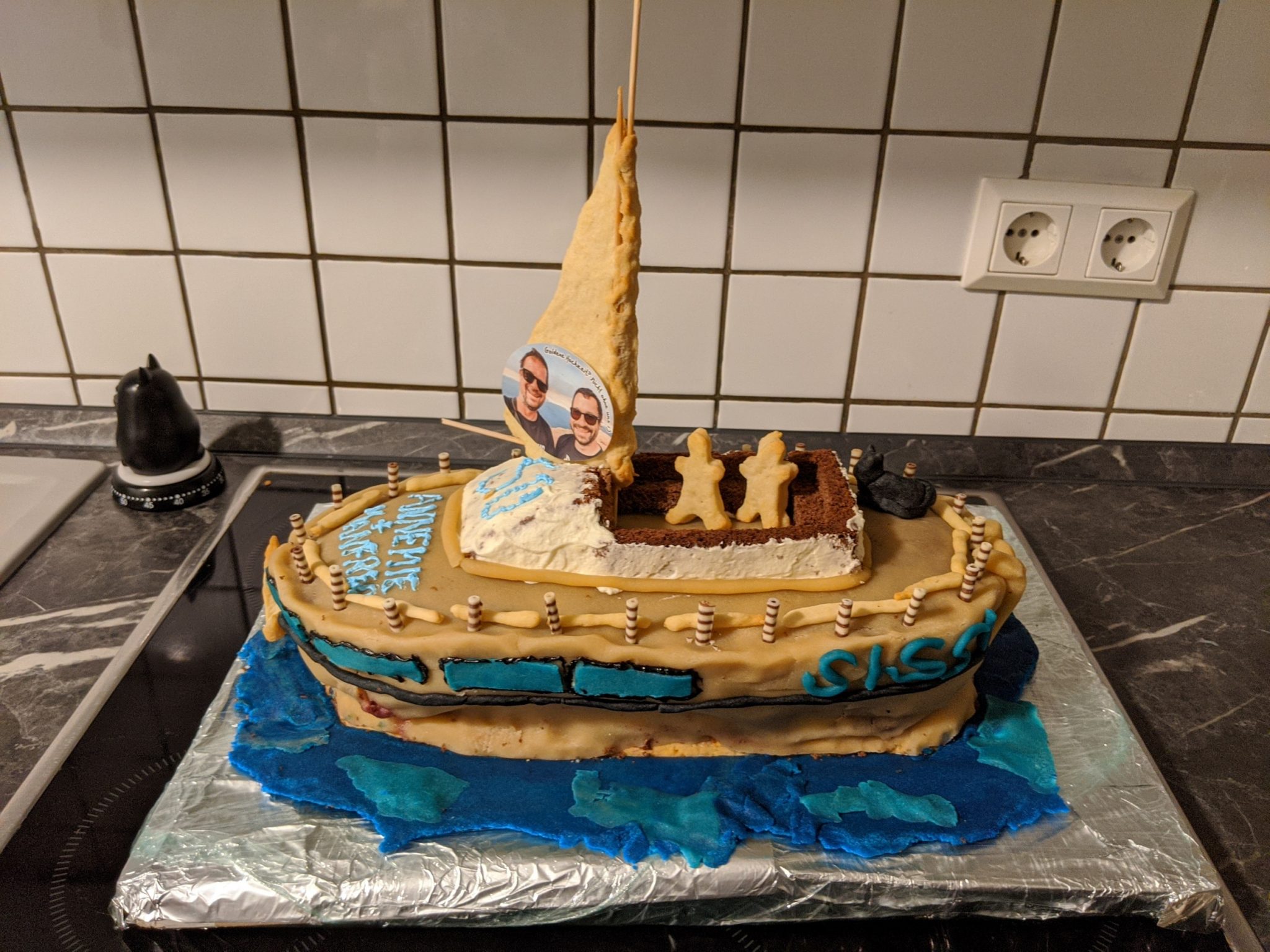 Our sister Christine was a little bit eaten. She put so much effort into baking a sissie cake and put us in the cockpit. She had the words "Golden wedding - not without us" printed on a picture. Of course, she couldn't know how true those words would be.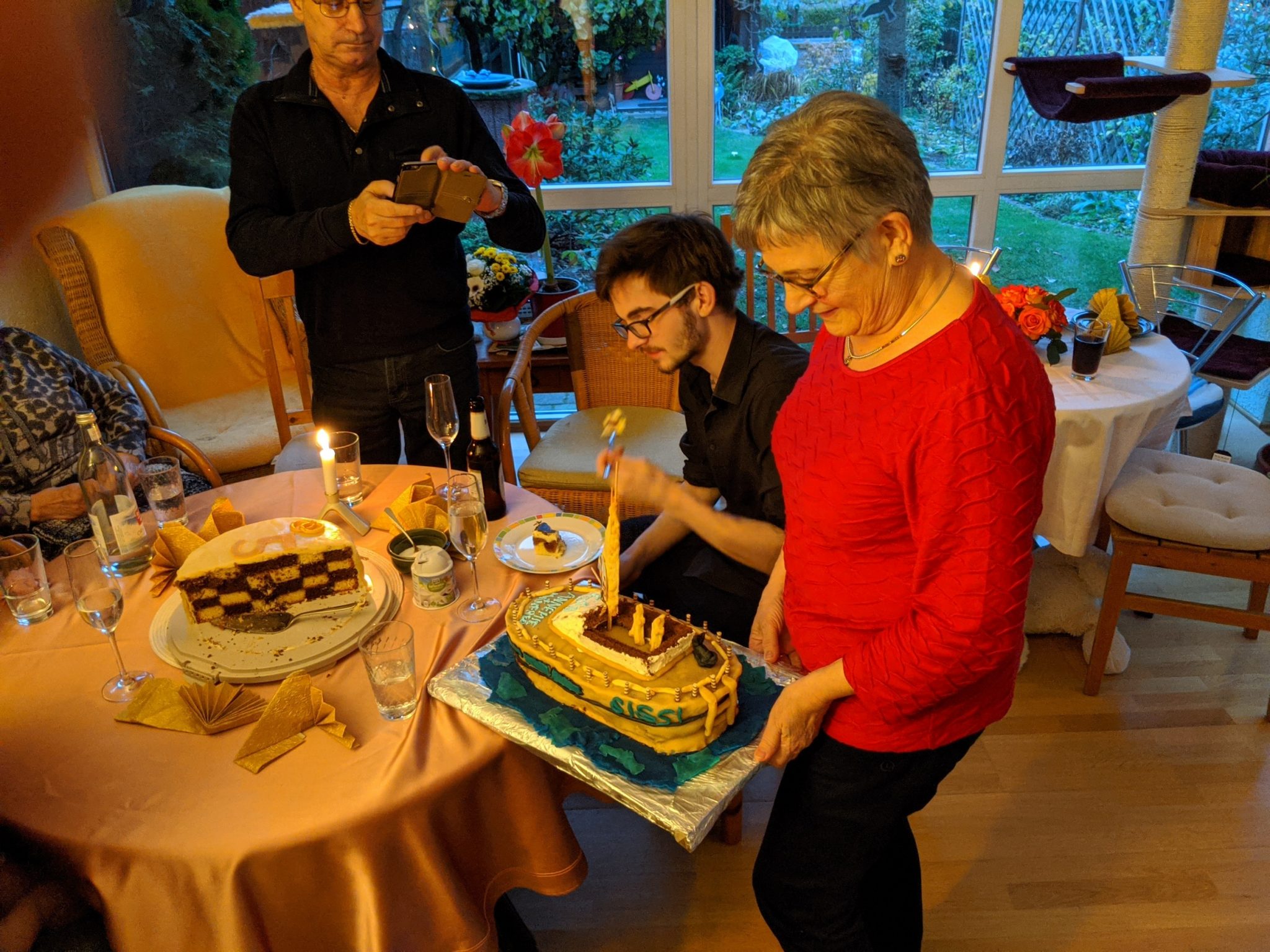 I don't want to write much more about the family celebration, after all it was a family celebration. Already the publication of the photo of our mother with the sissie cake will cause me a little trouble.
Culinary highlights
Ribs with cabbage. There is almost nothing left to say about it, except that we quickly drank the cider from our parents. They just didn't order enough. Why actually, we're coming to visit. So there was wine made from grapes, which also tasted delicious.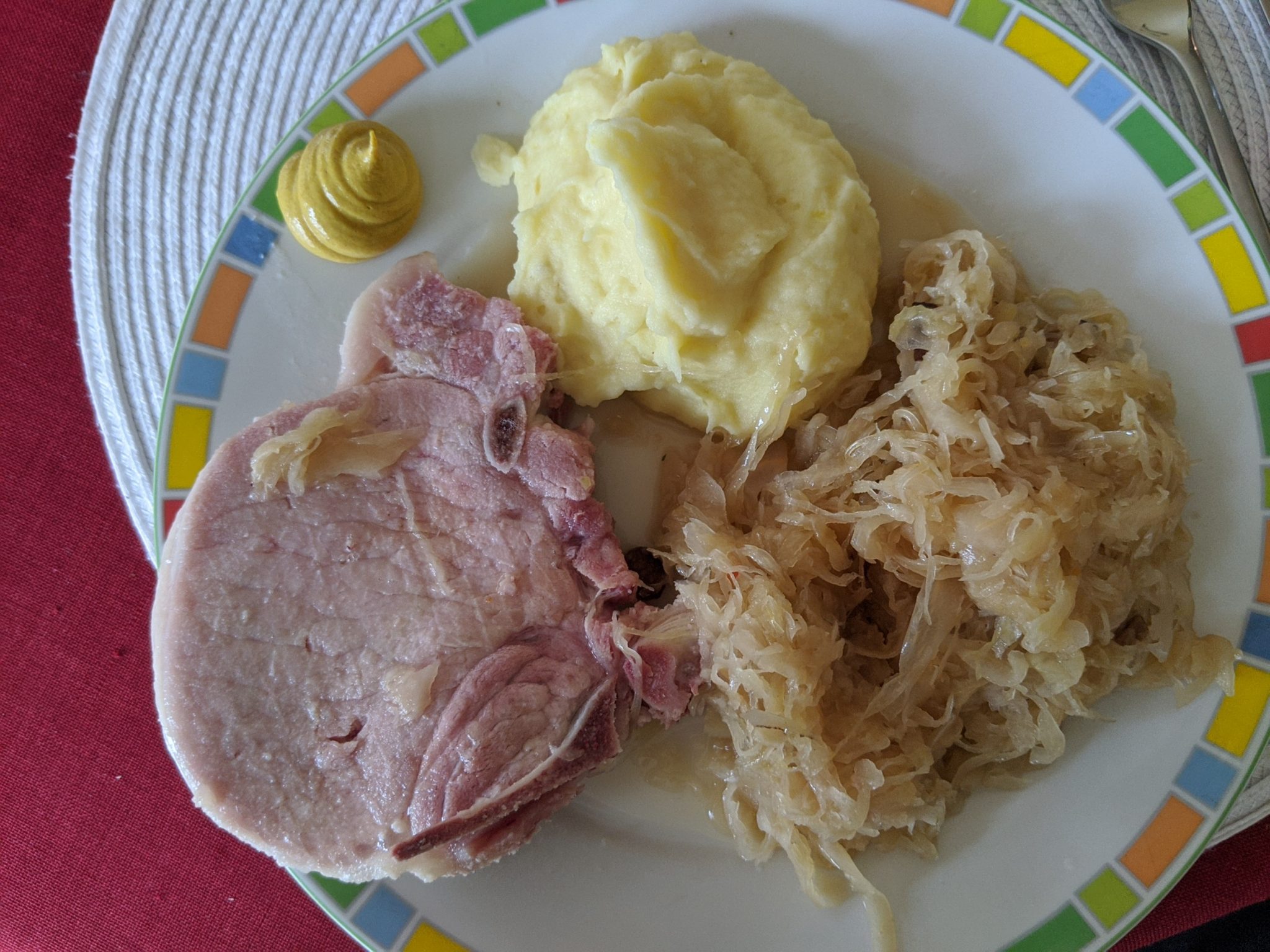 I won't start taking pictures of my meals. But I make an exception for this delicious meal.
At the Preungesheimer Markt I only had time for a single glass of beer, then I had to go to the family celebration. But I got a delicious keg to take away, which I myself dragged to Lanzarote.
farewell
After only a week, the point came that always comes on a vacation trip. After a week it was time to say goodbye.
We tried to make this farewell as short and painless as possible. It is not short and it is not painless.
With many hugs, good wishes and tears, we separated from our parents and their zoo, ran to the S-Bahn and were given another 10 minutes extra time by the Deutsche Bahn, 10 minutes S-Bahn delay and 10 minutes of waiting together with our father and Siena. It is only a temporary farewell, we will come back and come to our parents' house. Next time we will let you know beforehand.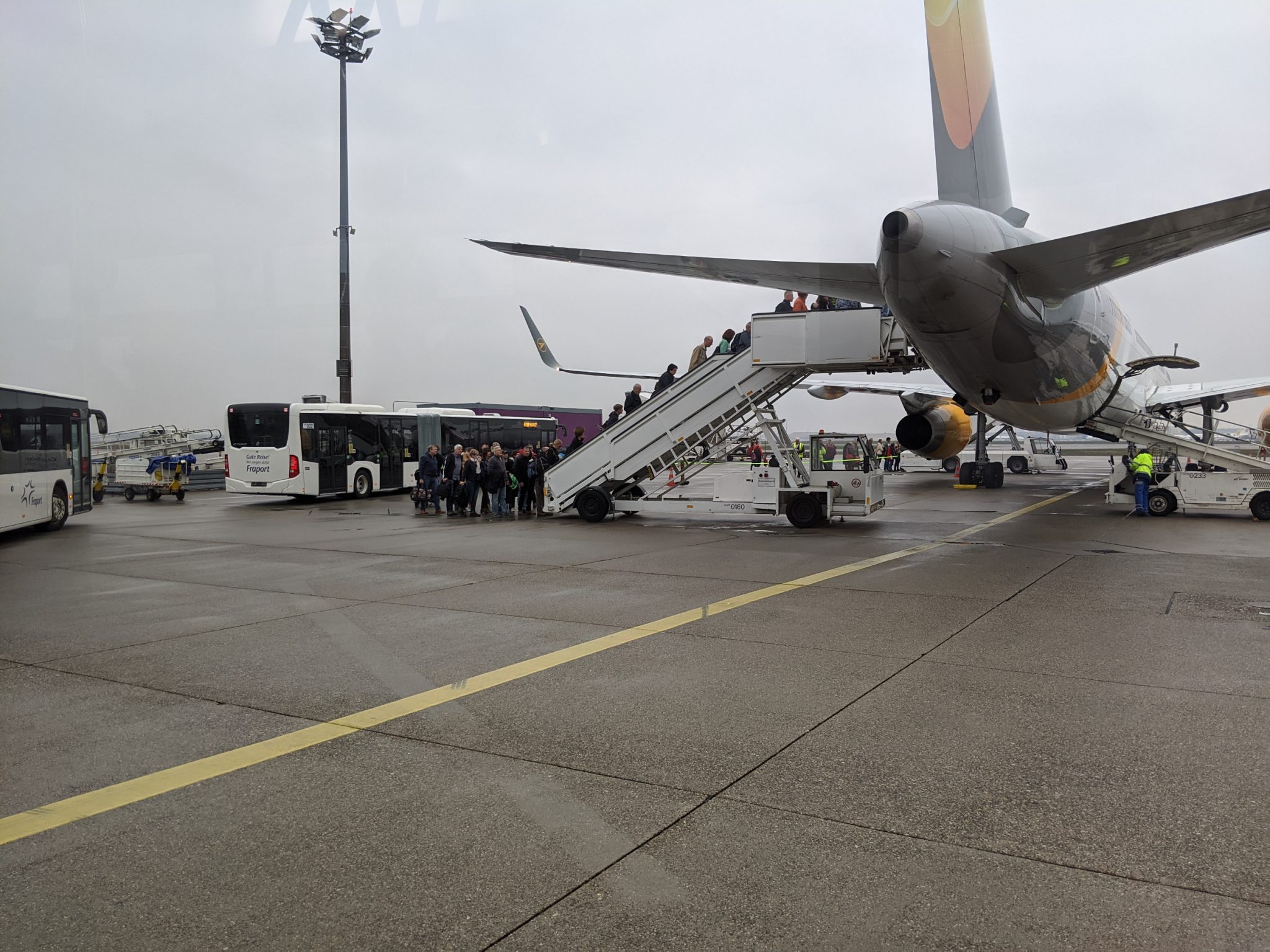 Frankfurt says goodbye to us with cloudy November weather. The cloud cover over Europe was always completely closed during our flight. The first holes were only south of Spain and the sun was shining on the approach to Lanzarote.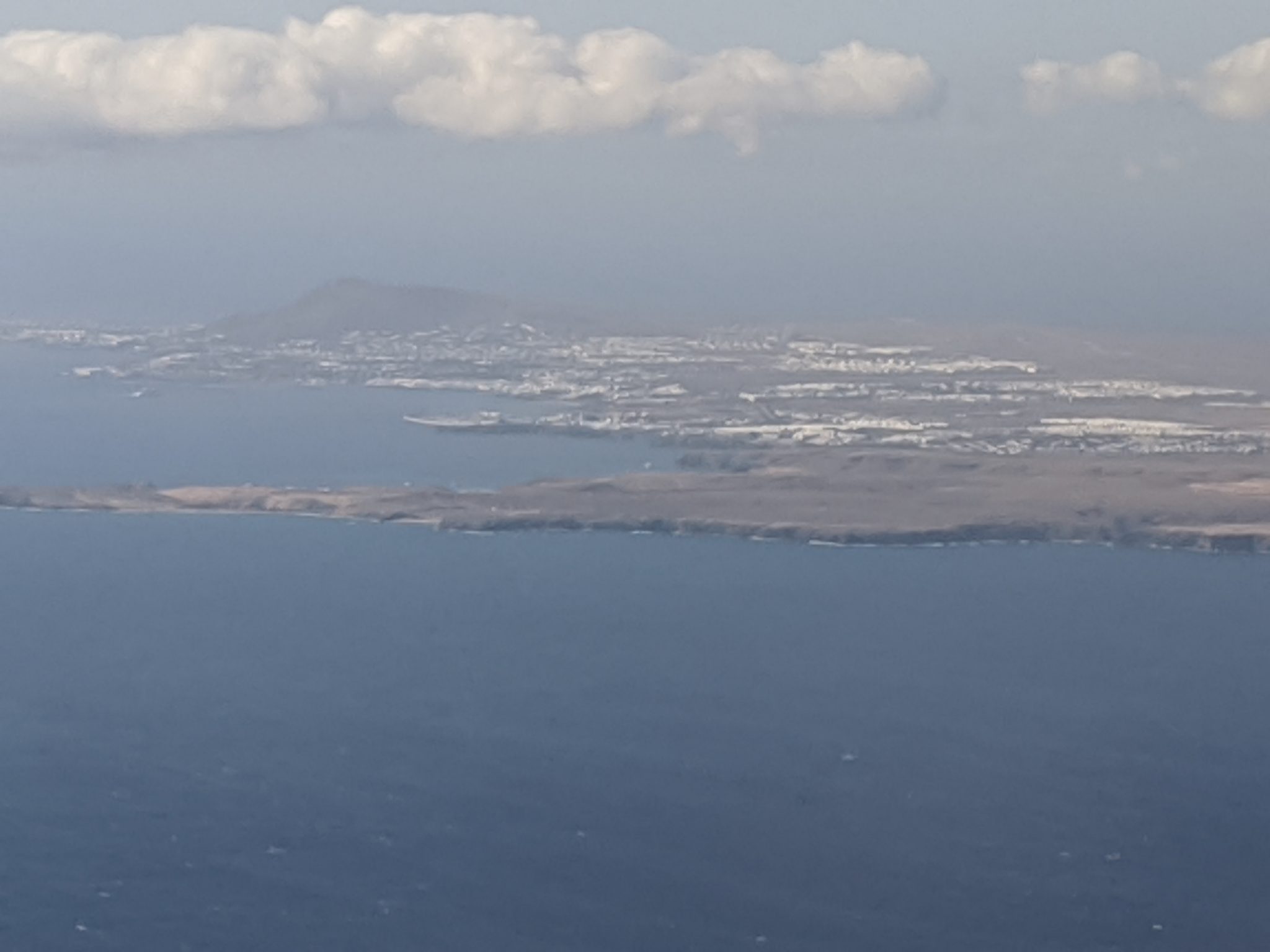 We had to smile a little when the flight captain wished all passengers a nice holiday. Our vacation was over.
Finally, Luna again with her third favorite activity (after sleeping and eating). Luna google. She likes to do it, sometimes quickly, sometimes slowly. But always with momentum.