Sometimes there is even news in Oranjestad. A few days ago I mentioned the arrival of three new sailing boats, now I want to introduce their residents.

The reason for this round of introductions is the farewell party for Vanita, which has the opportunity to fly home for a few months with the opening of the border to the USA on July 11th. She plans to return to Aruba in early September.
Vanita and her skipper Johnny are out on the Island Lady, Shelly, Brian and Moses (giant schnauzers) live on the Aria, Karen and Dennis live on the Toes in the Water. For reasons of space, the farewell party takes place on the catamaran. Wow! My first visit to a catamaran. An incredible amount of space.
All three boats came from the US Virgin Islands, where they spent the time of the border closings. Now they stay in Aruba for the hurricane season.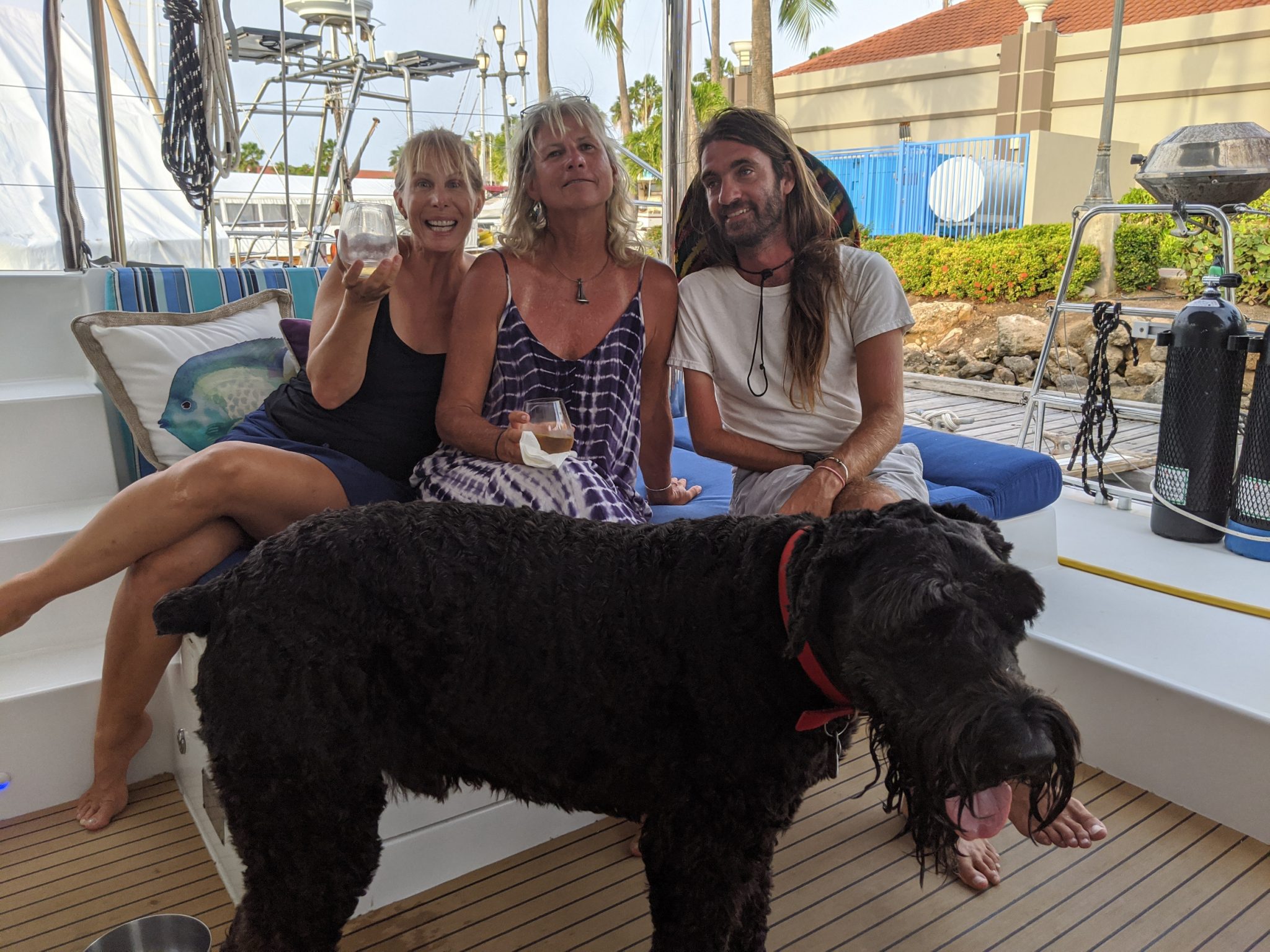 An Italian evening was the order of the day. Brian brought an incredible amount of pasta with him, there were various sauces from Dennis and real Parmesan in any amount, previously appetizer. I baked our bread on board. Moses does the classic begging dog look very well. But he has to be content with some ice water.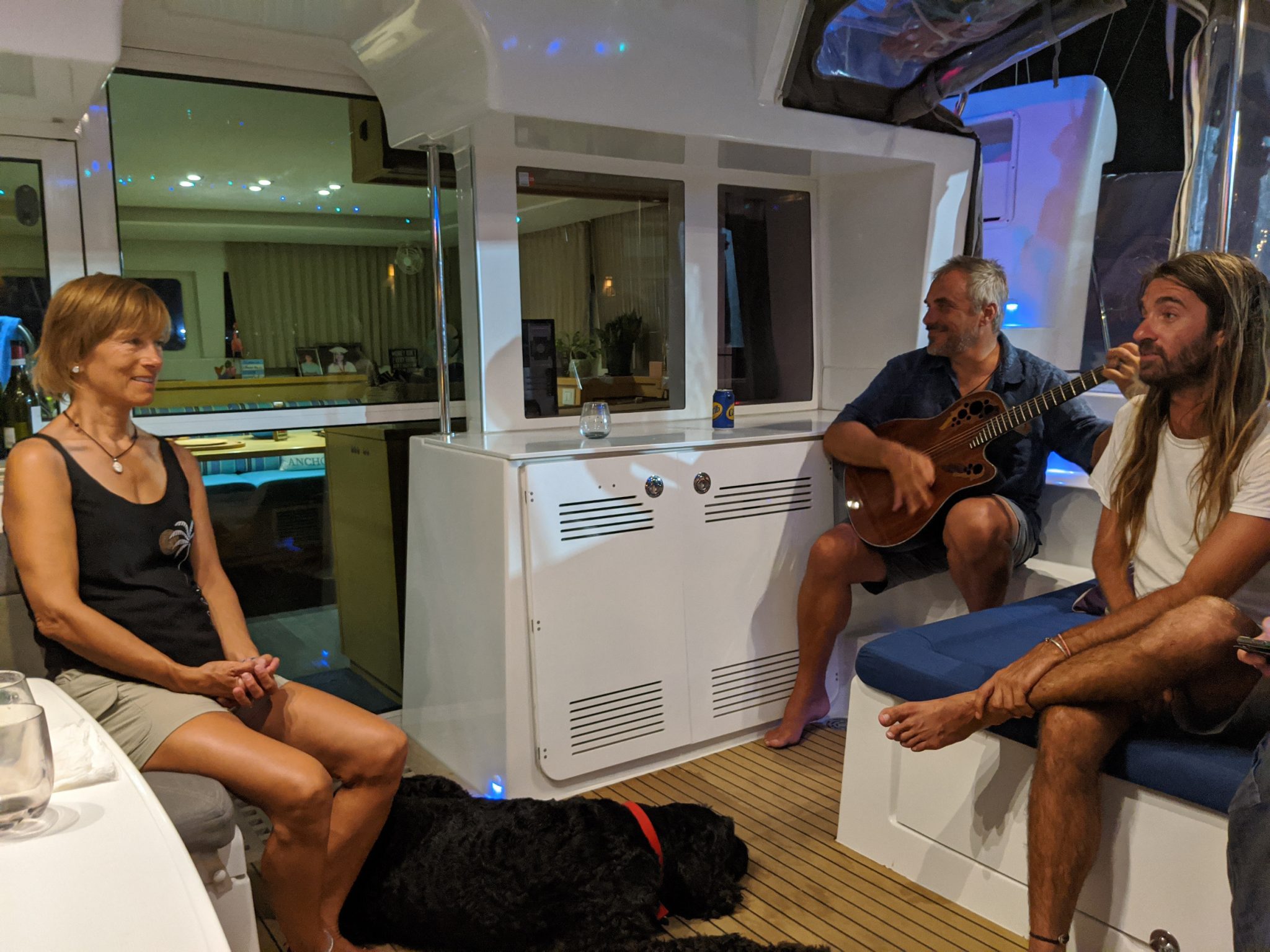 It was a great pleasure for me that most of the group visited the Donkey Sanctuary. There Johnny fell in love with a three-legged donkey. Johnny lost the usability of his right arm in a car accident, Kamino lost his right front leg in a car accident. Then Johnny Kamino adopted immediately. That should also be visible on the website in a few days.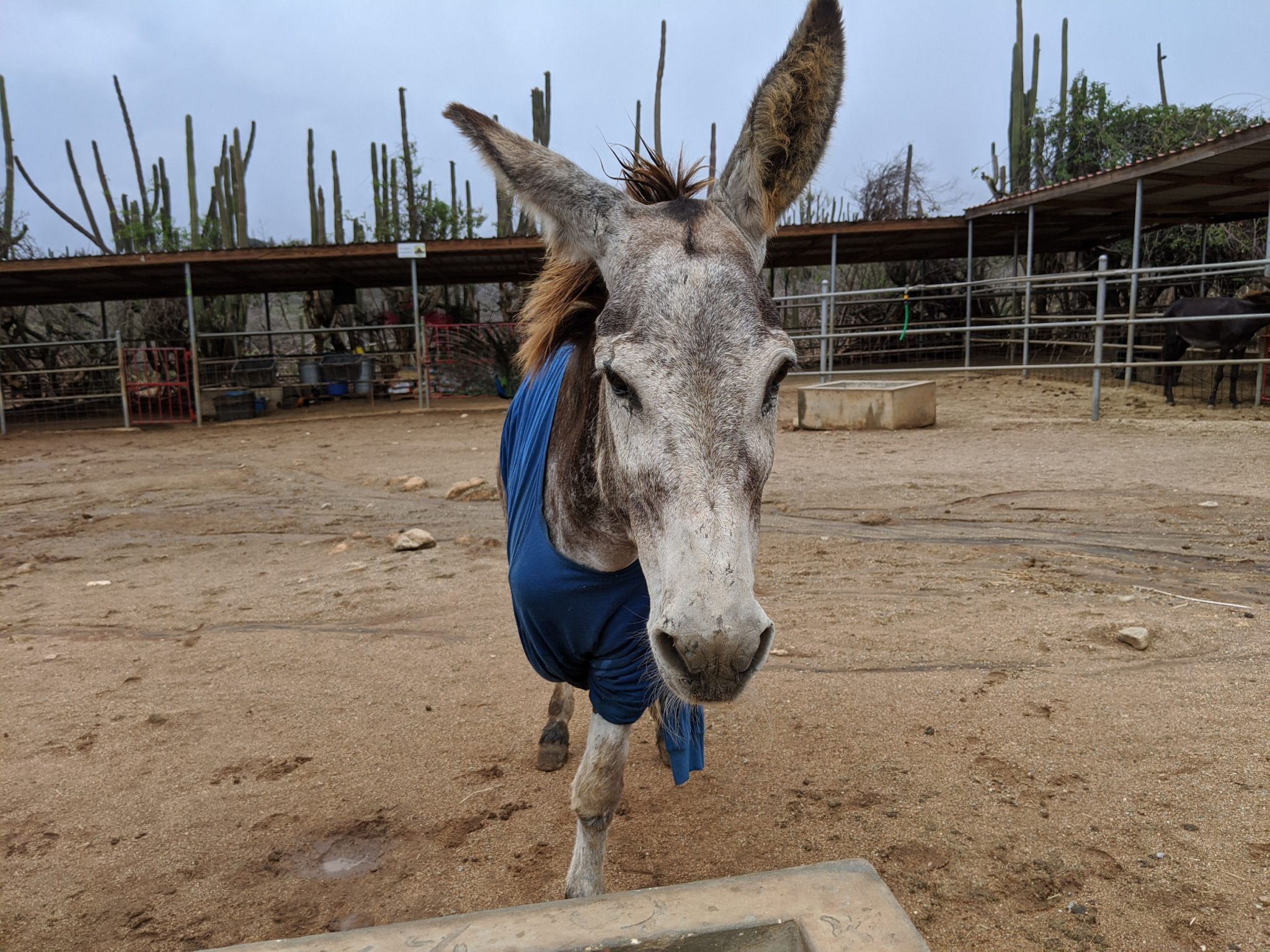 I digress. After dinner, the music comes to this group of sailors. Brian mostly plays banjo, vanita guitar and from time to time they are accompanied by Johnny on the harmonica.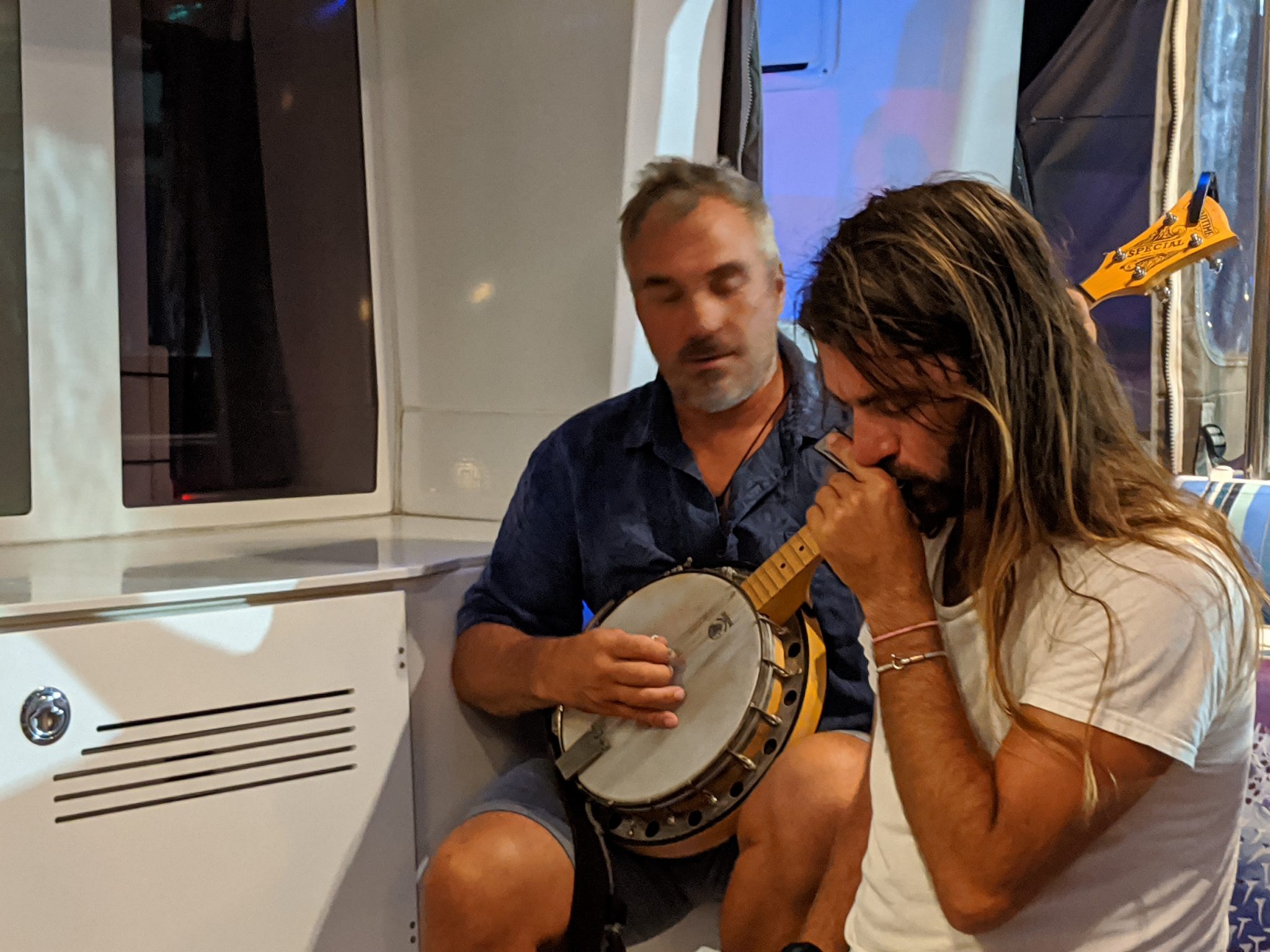 If you don't play an instrument, you still have your voice at your disposal. I also like to participate. At home I am an enthusiastic singer in the 51500 throats of the Frankfurt Waldstadion Choir. By the way, singing out loud is better than singing beautifully.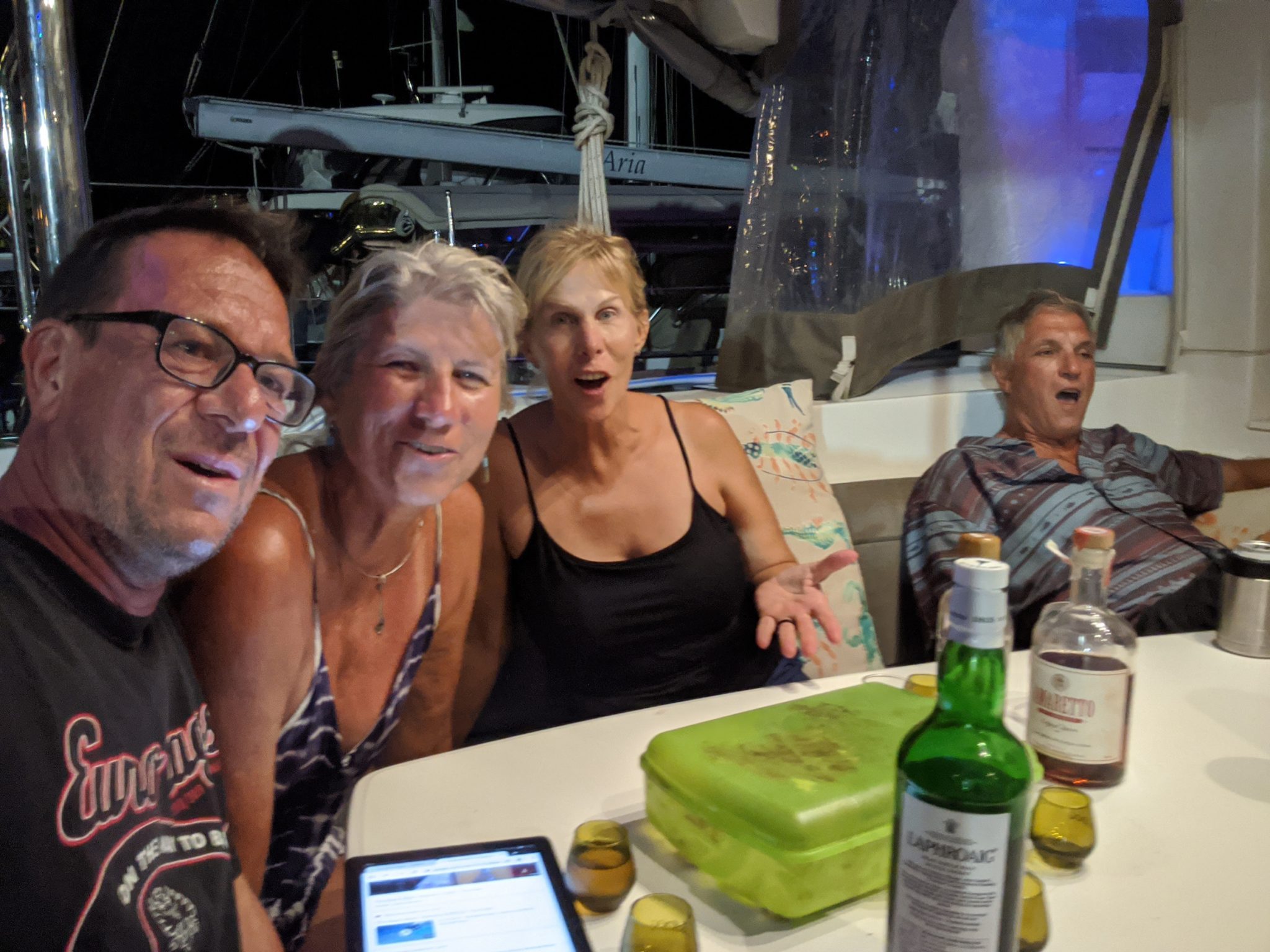 In the past few days we have been singing a few times. Most of the events ended early, these people tend to go to bed earlier and get up earlier. This time it takes longer, nobody wants to break up yet.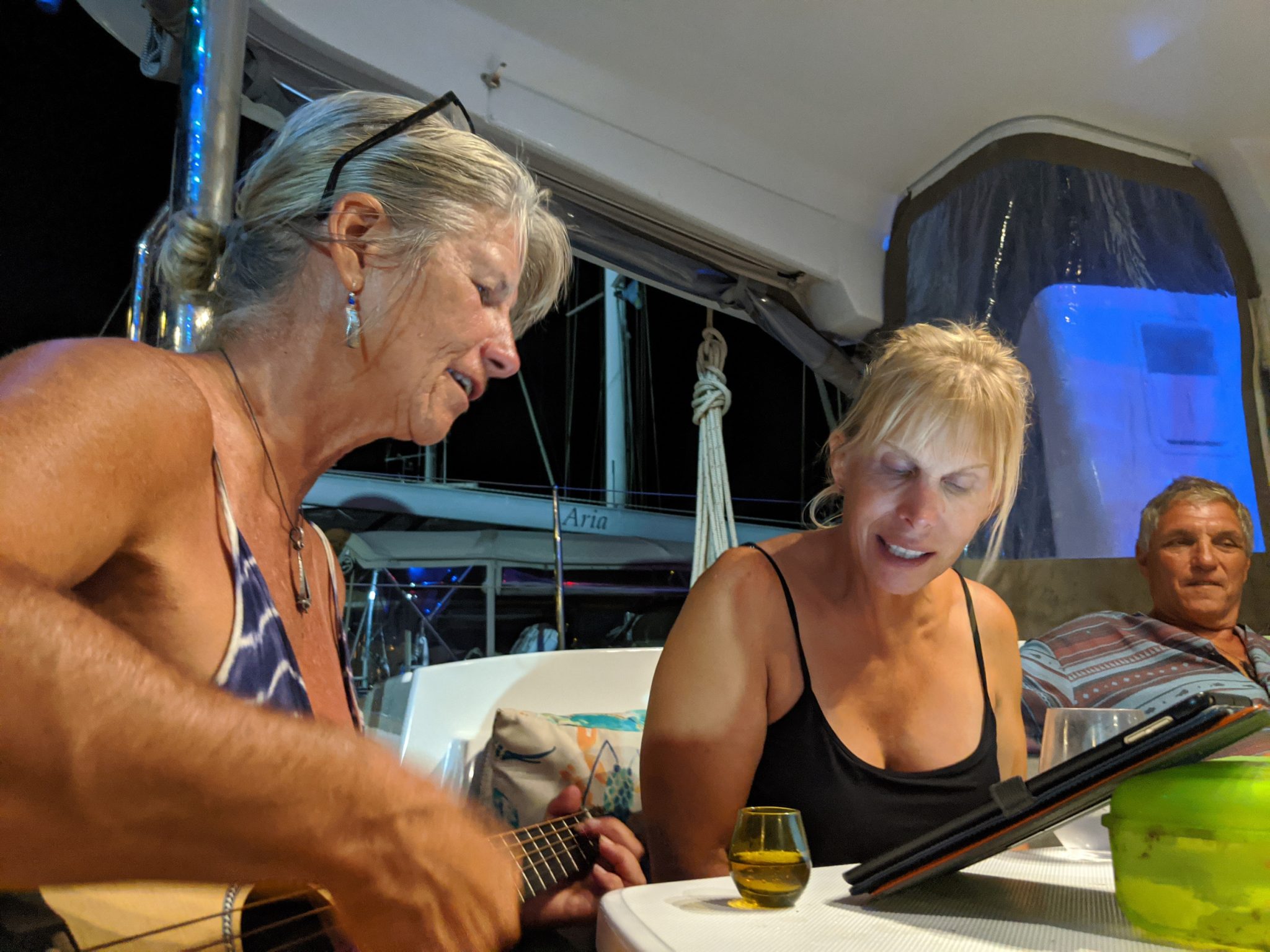 It was the last appearance in this line-up until September, but I don't think it was the last appearance at all. It's too much fun for all of us. A real alternative evening arrangement. Of course, the throat can also be moistened well.
Brian said sometime in the evening that this is the smallest cruiser community he has ever seen in Aruba. I personally feel that the community is already very large, after all, in a short time the number of boats inhabited by long-distance sailors tripled from two to six. I also expect the Lady Charlyette we met in Martinique in the pre-Corona period.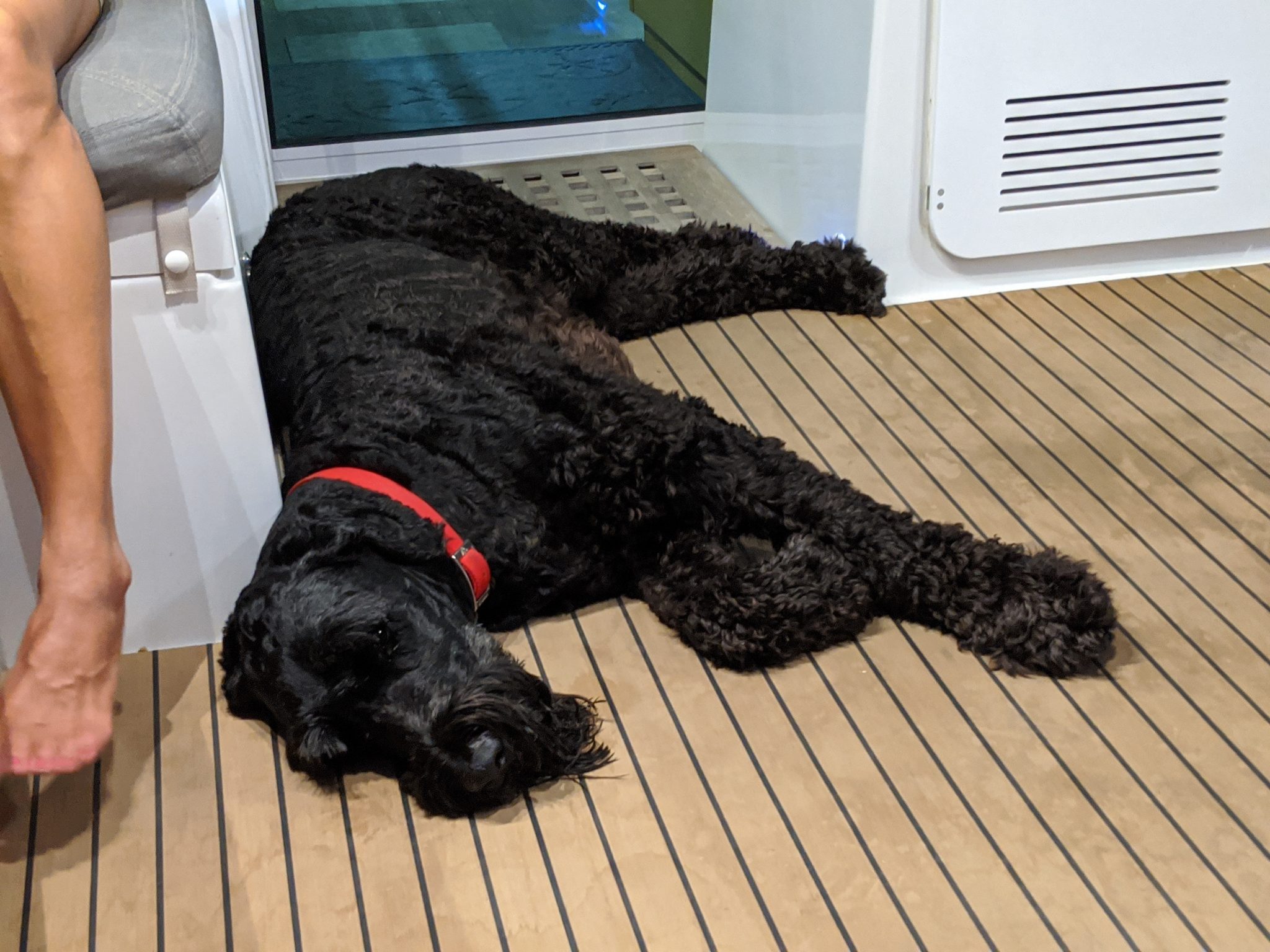 We say goodbye to each other with multiple hugs. Vanita has a tear or two in her eyes. The main thing is that she doesn't lose her sense of humor. Have a safe trip home!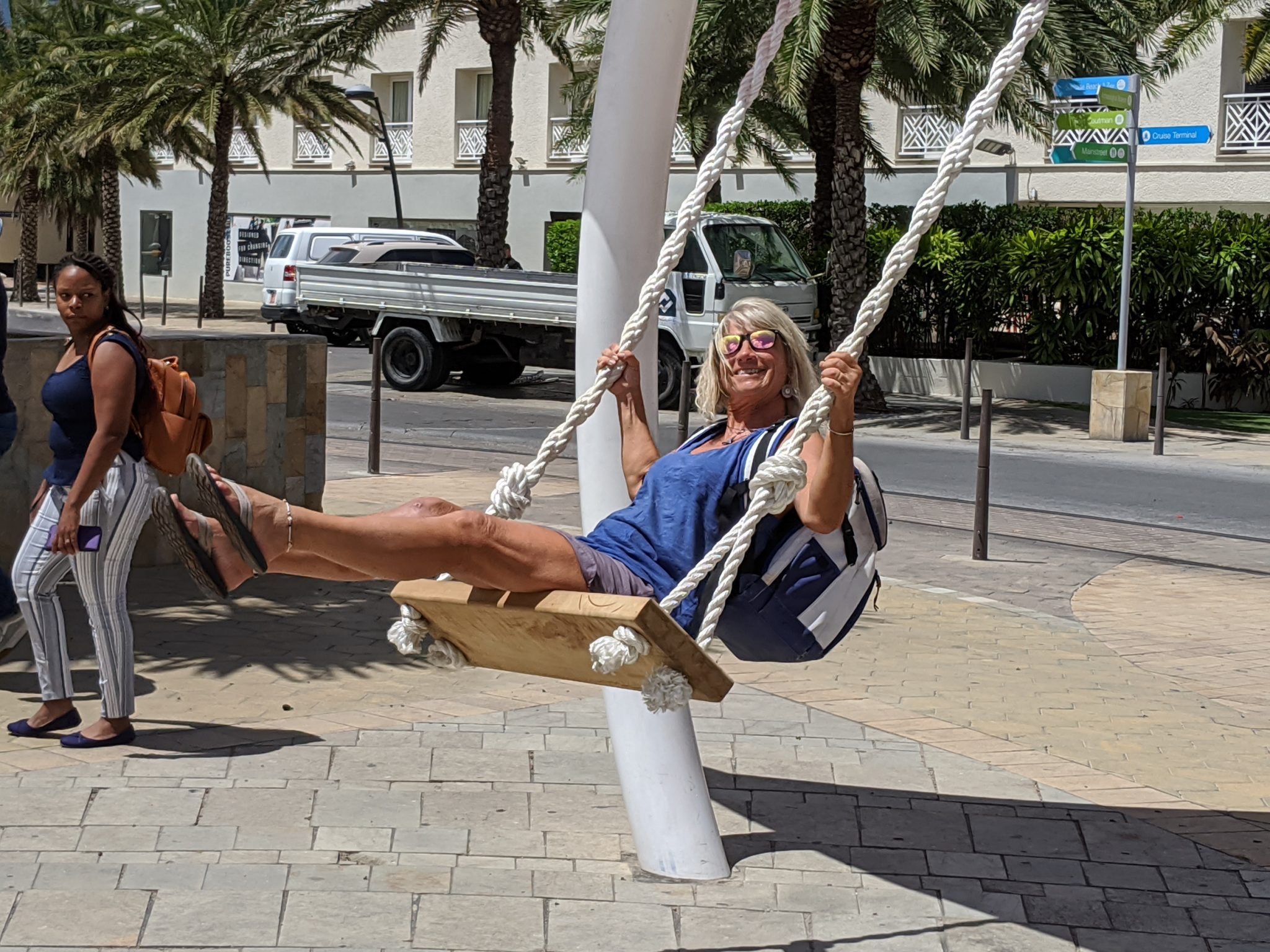 For the sake of completeness, I would like to mention that two cruise ships have been off Oranjestad for a long time. The Freewinds just relocated, the Seven Seas Splendor arrived from Los Angeles. Without passengers, of course.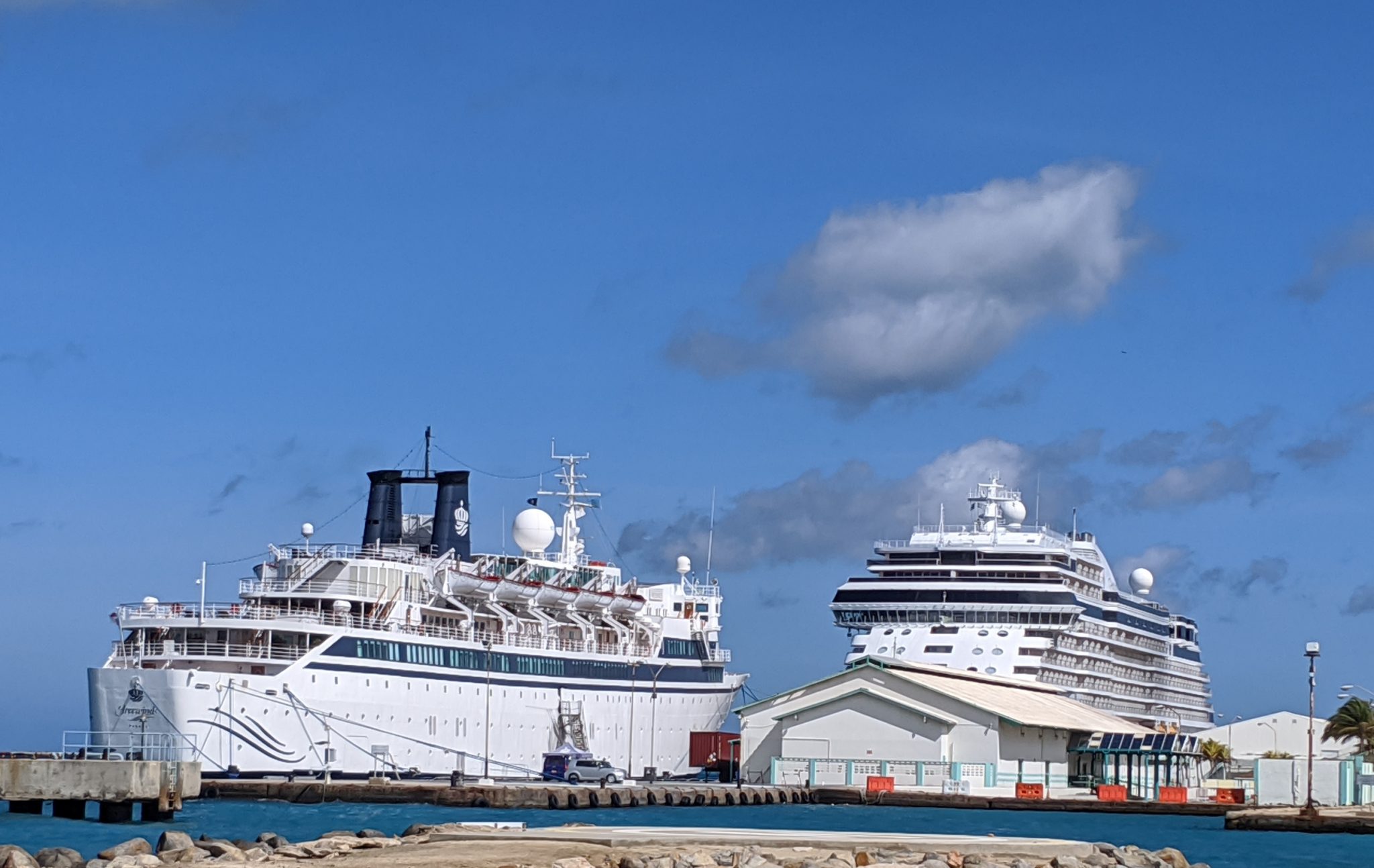 I am extremely happy that new faces can be seen here, new stories can be heard and that we really get on well. We'll have a good time together.