We have been in Porto in the Marina Porto Atlantico in Leixoes for a few days. We will also stay here for a few more days because we want to do the painting work that we have been putting off since Stavoren. Slowly the effect spreads in the southern sun that the dark wooden floor in the cockpit heats up. So strong that we can no longer stand barefoot there. So there has to be white paint on it, and that worked just fine for the benches.
Sightseeing is still popular, Porto has a great historic old town. Here it is fun to stroll away in the afternoon.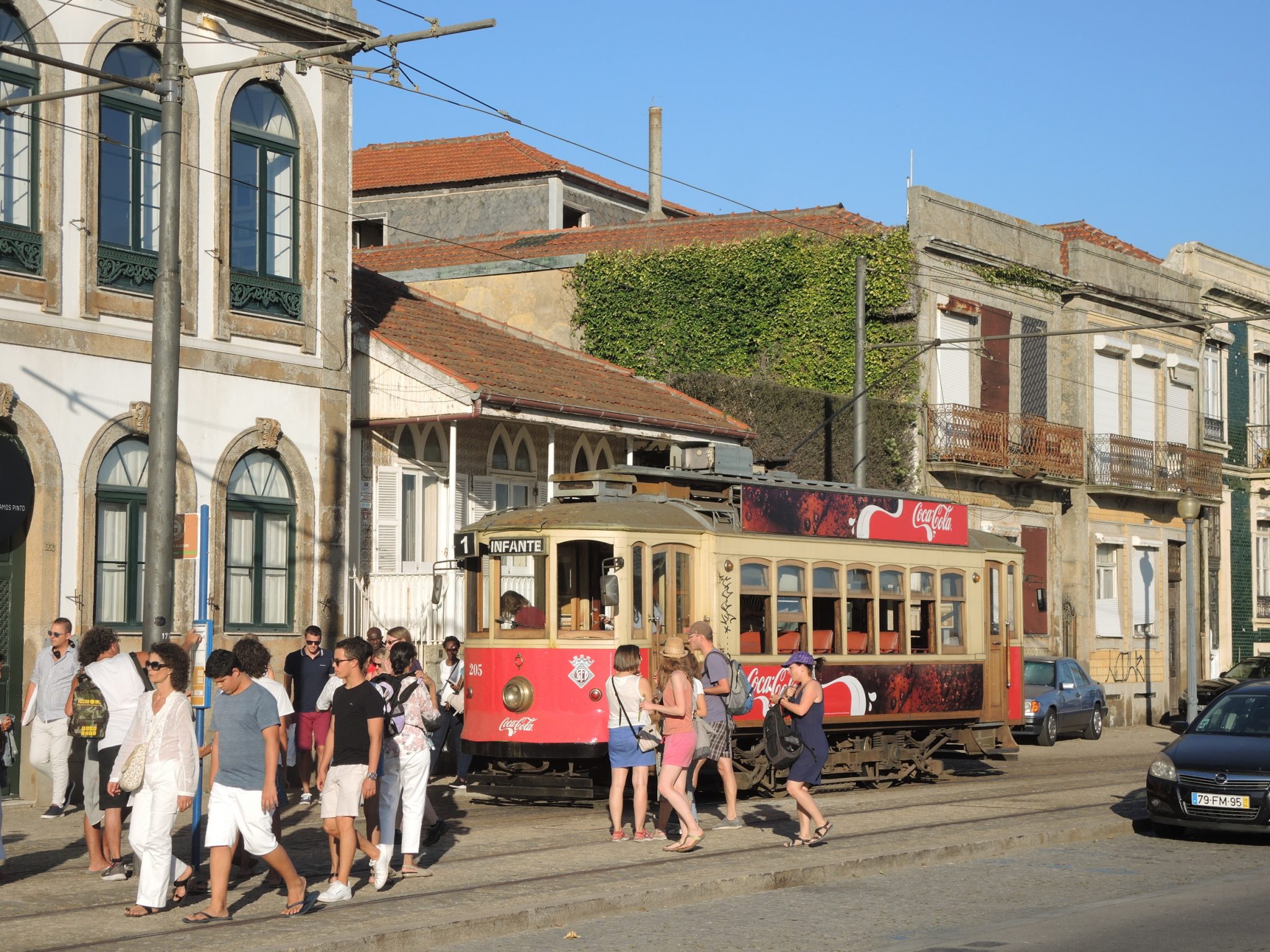 I particularly like the fact that I can still photograph historical trams. It wasn't until we arrived in Porto that I found out about these trains when I read the article in Wikipedia to prepare them. Great. Jens does not share my enthusiasm for 100%….
It is funny that there are still old acquaintances here in the harbor - you have to say it now. The Milena Bonatti, which we have already met in Camarinas and Roscoff, is two boxes away.