We are still in Sines. We had a very special natural event here last night. When I got up this morning, the carpet in the salon was pretty wet. The water in the cockpit was also in puddles.
Fortunately, I had closed the roof hatch over our bunk before sleeping. Otherwise we would have the water in bed too. Then the rain would not have gone unnoticed at night.
When do we actually have the last rain? A few minutes in Roscoff. A few drops in postage. The last heavy rain was on Islay, there were a rain day or two. And in the Caledonian Canal. Since then we have no longer needed rain gear. Wikipedia writes that the most rain falls in Portugal from October to March.
We slept through the rain, not even counting on it. Our shoes stood on the dock overnight and are now soaking wet. You want to be dried. Fortunately there is still an old newspaper.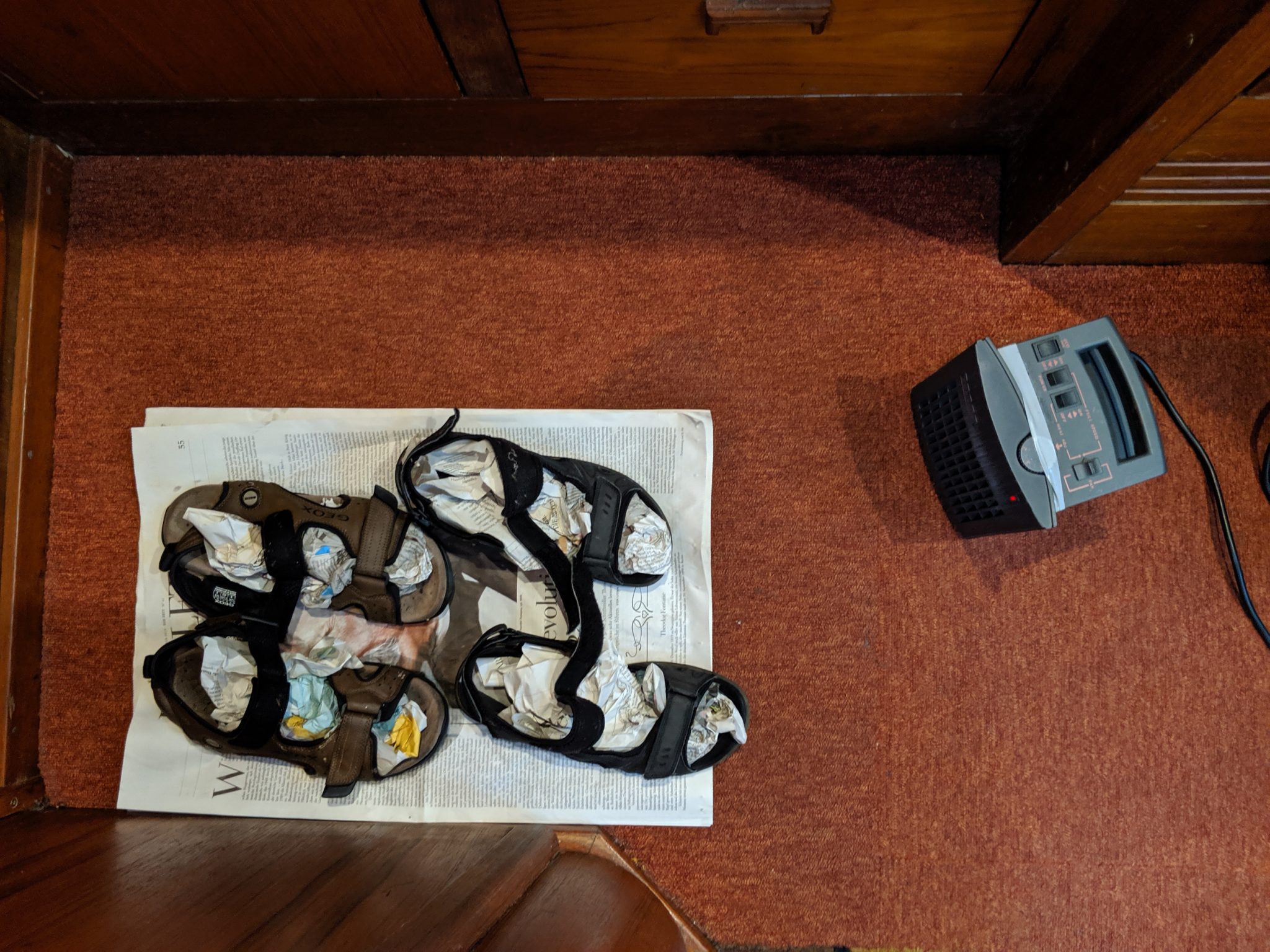 We're also drying the ship. The departure today fell into the water. The positive thing is that we don't have to free Sissi from the salt crust from yesterday's upwind course. Nature has done this for us thoroughly.
None of that is that bad. Sines deserved more than a walk to the supermarket. We get good wind again and if necessary our diesel tank is almost completely full. We had hardly any engine hours since refueling in Vigo. When it stops raining, we go look for Vasco da Gama.