What does a Frankfurt boy need if he wants to feel really good again - food like at home. In Frankfurt I know a dozen good kebab shops, I had the last kebab on our trip in Santiago de Compostela.
There is a kebab shop just opposite the entrance to the marina in Le Marin. It was closed in the evening on our day of arrival. Jens and I decided that the next day when Jörg Burti brought us to Fort de France, we would have a kebab dinner. But in the evening the kebab shop was closed again. Only a conversation with Joint Venture II brought an enlightening result. The kebab shop opens every lunchtime, exactly one kebab skewer is grilled and sold, then the shop closes again.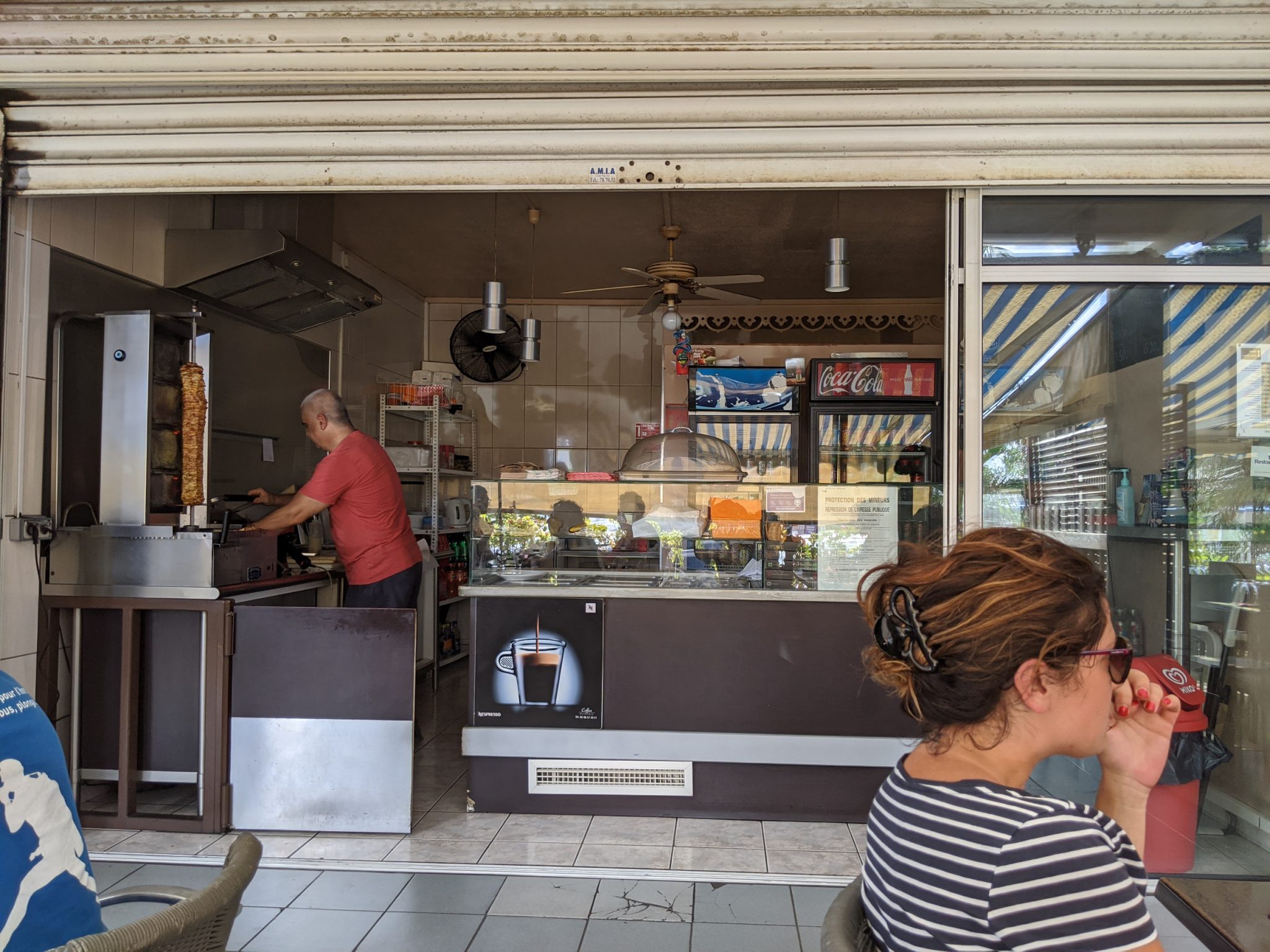 So we come to the kebab shop around lunchtime. There is a lot of activity, the restaurant seems to be popular. Not much is left on the spit either, we shouldn't have come there an hour later. We order three kebabs and three orangina.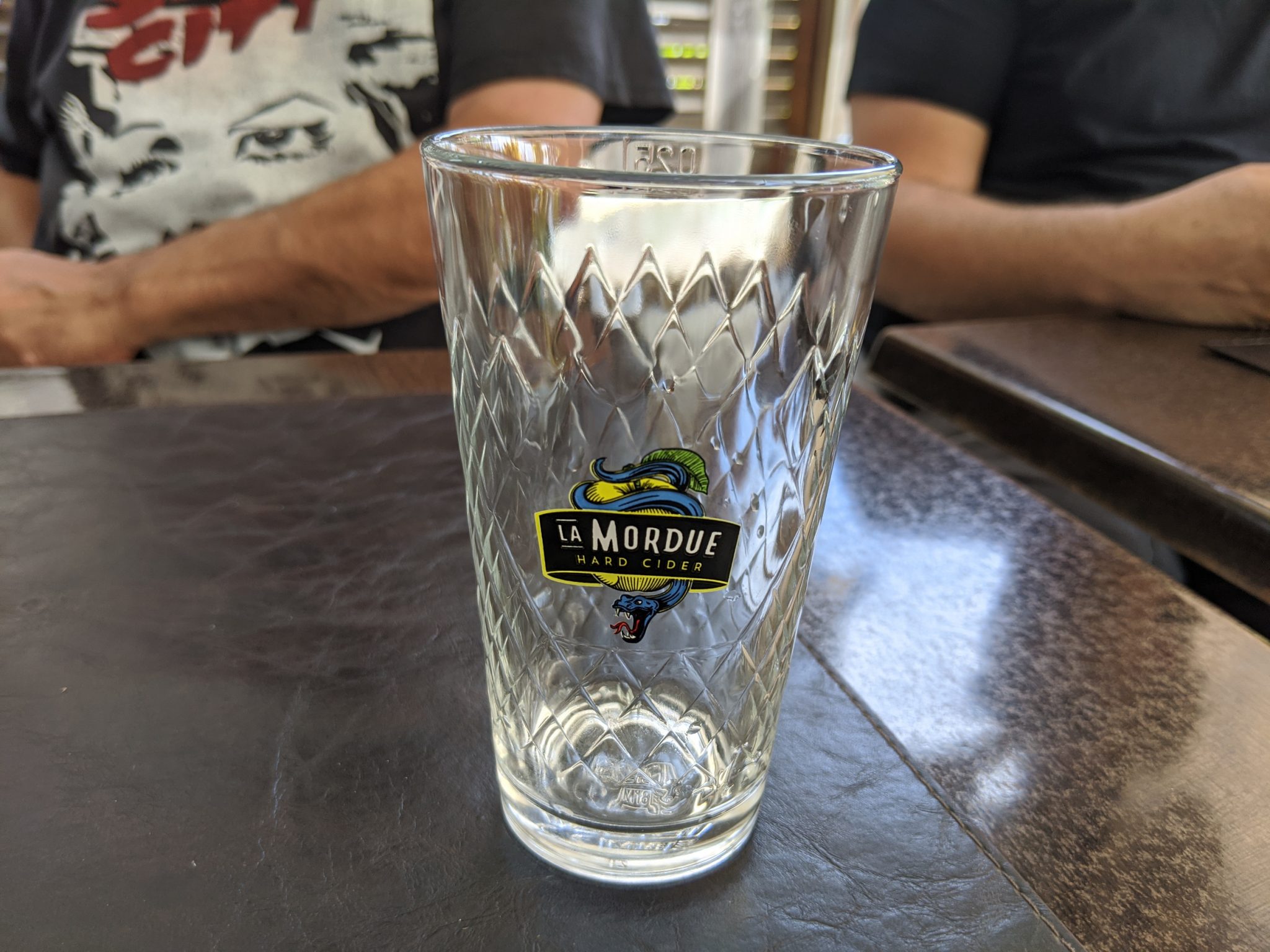 We are amazed when we get the glasses for our drinks brought to the table. Real ribs that advertise a cider completely unknown to me. And that thousands of kilometers away from Frau Rauscher.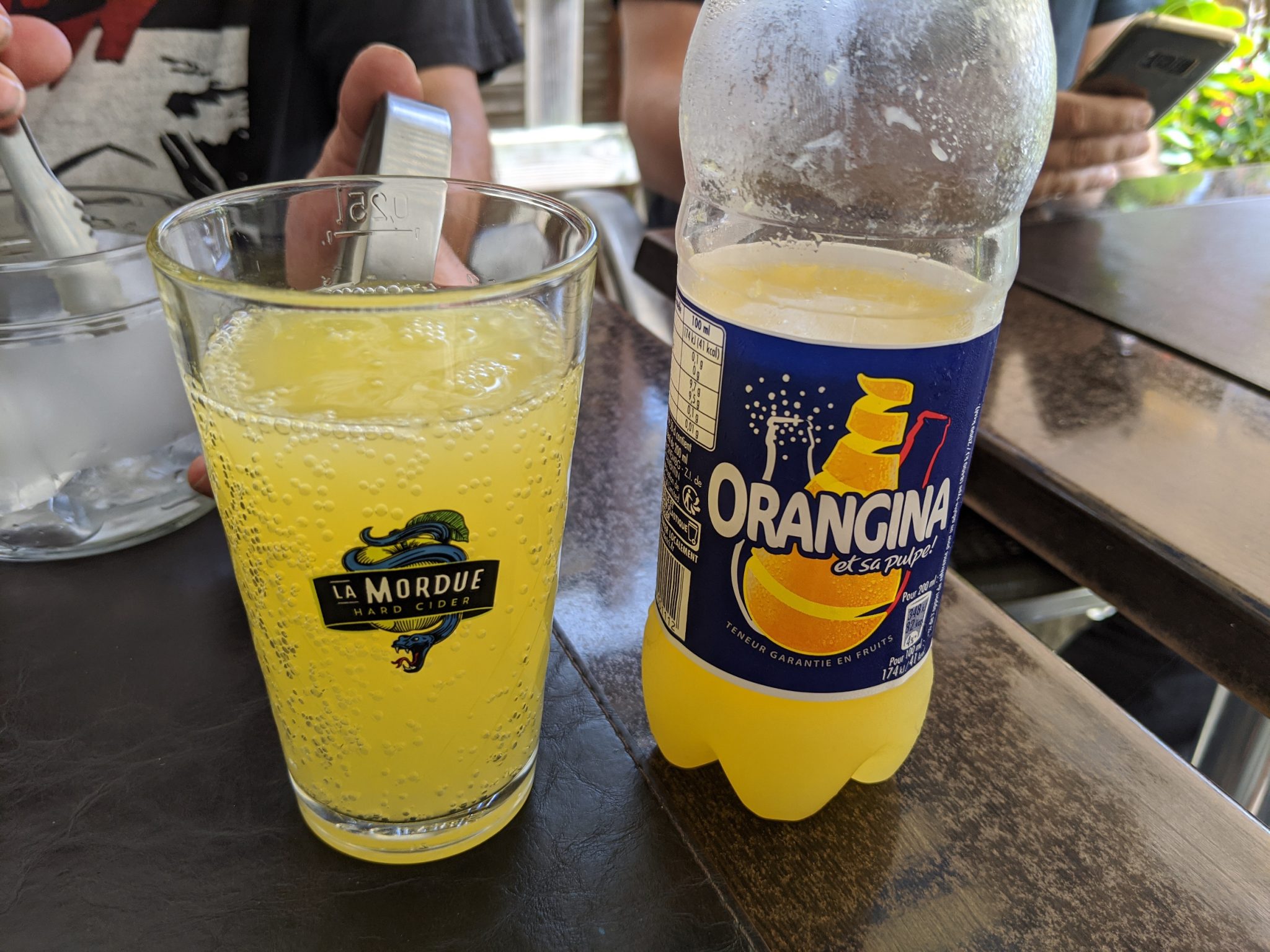 And now the feeling of France comes back. Orangina is as French as baguette, camembert and red wine. It just tastes great! Drinking them from a Schoppeglass in Martinique has of course its special charms.
The extremely friendly host then brings us the doner kebab to the table. It is more of a cross between pom-kebab and Dürum-kebab, because the fries are rolled up into the flatbread with the kebab meat and the salad.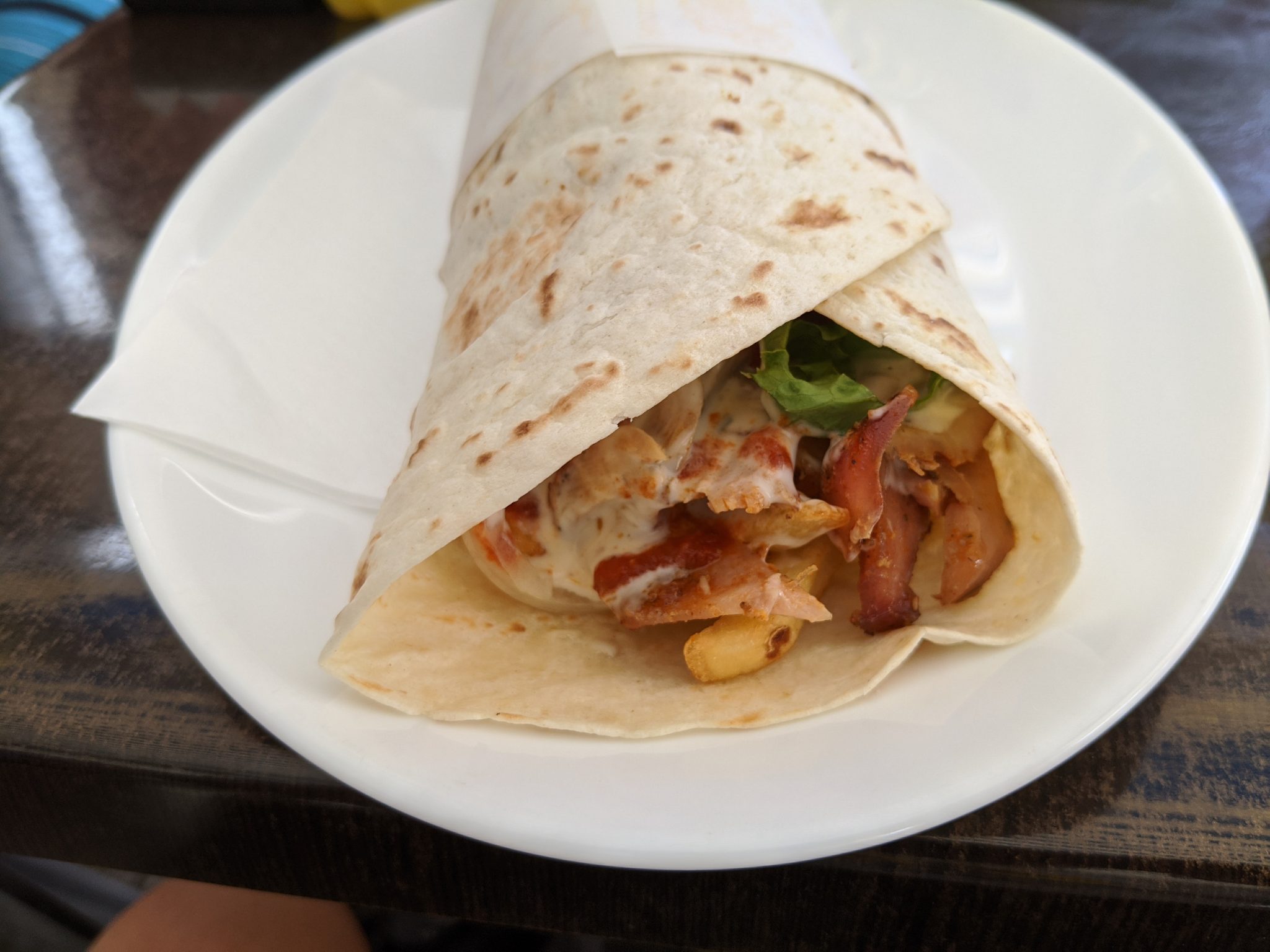 On the kebab is a delicious chilli sauce and not ketchup like it was in Santiago. The fries are flabby and tasty and the meat is very good. A doner kebab like you can't imagine in the Caribbean. I want to go there again.