After a nice day and another shower orgy in Sines, we got off the lines at 8 p.m. and started towards Lagos. There we had a reservation in the marina for the following day, which Marc from Gentoo got us. It was probably the last place to be got. Thank you, Marc!
As predicted, the wind started around 9 p.m. We stopped the engine and sailed along the coast on an almost ideal course. First of all. There was little wind and we only ran at three knots, but at least we could sail.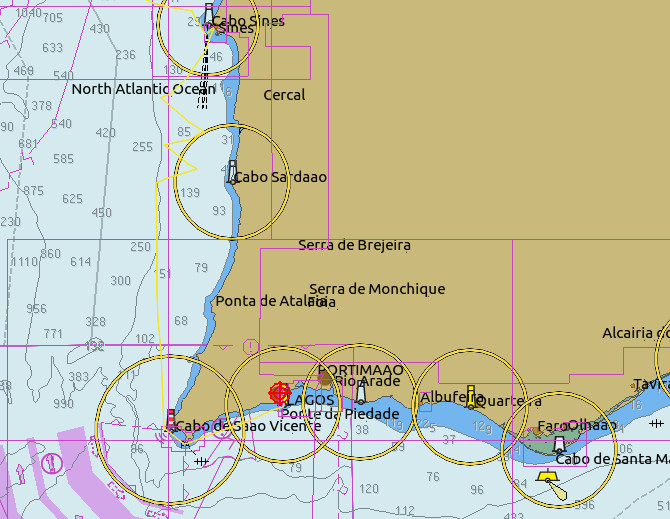 We sailed all night until 10am the following morning. You can see that in the picture above. The wind turned to our disadvantage (was not so predicted) and did not increase in strength (which was predicted). Once again the wind was an unstable journeyman. At the point where the zigzag line ends and the straight motor line begins south, we were only 20 miles from Sines, but we took 14 hours to get there. It's really really slow.
The Cabo Sao Vicente didn't want to and didn't want to get any closer. So we threw our good intentions over and started the engine again. He then brought us the remaining 55 miles to Lagos in 10 hours. I don't even want to think about the good diesel that we squandered here. We could have visited the brewery in Sines for two more days and waited for better wind. But we have not, we are in Lagos.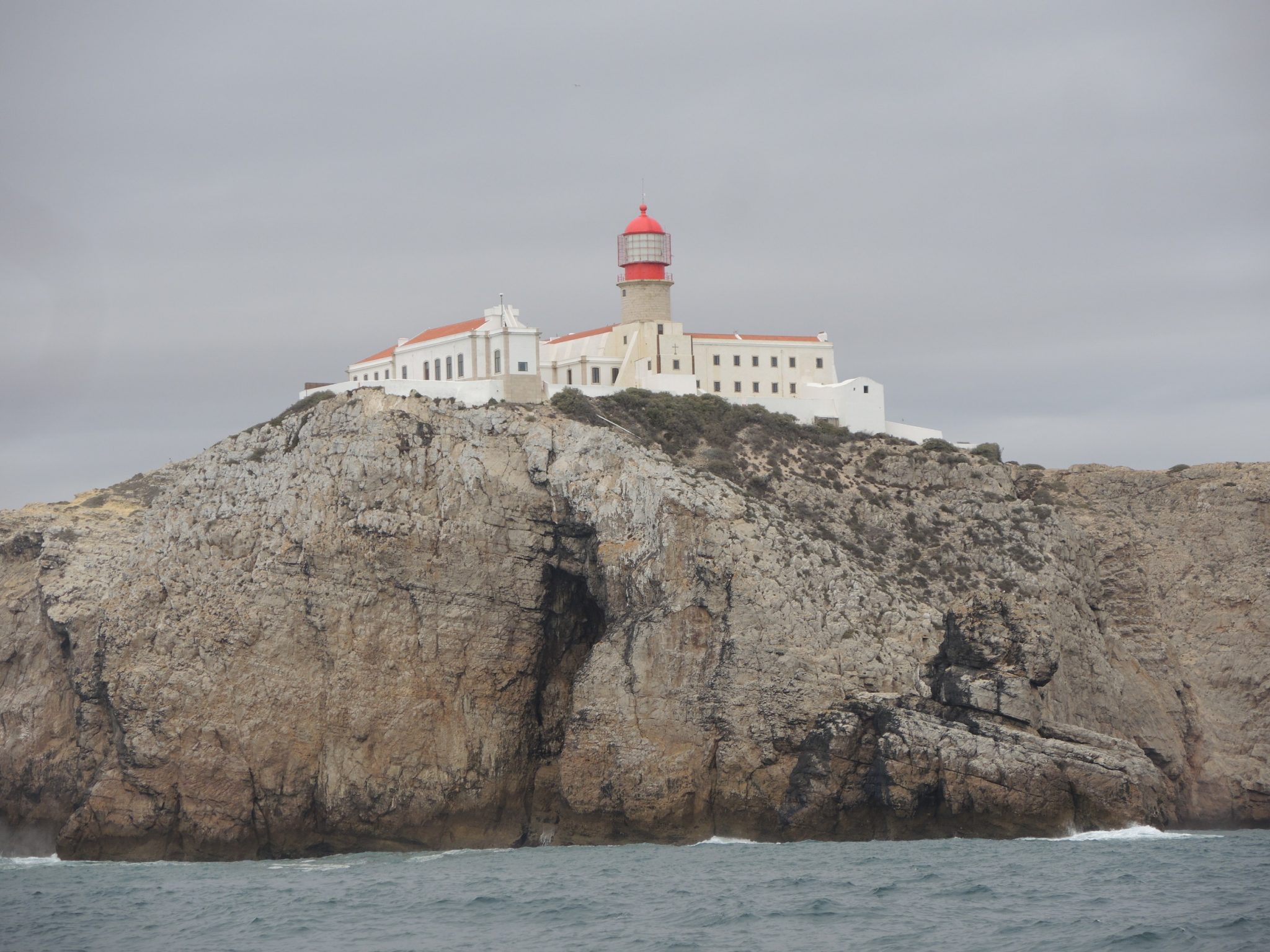 Shortly before sunset, we passed Cabo Sao Vicente. The rocks are impressive and the depth of the water means that you can drive very close and take pictures.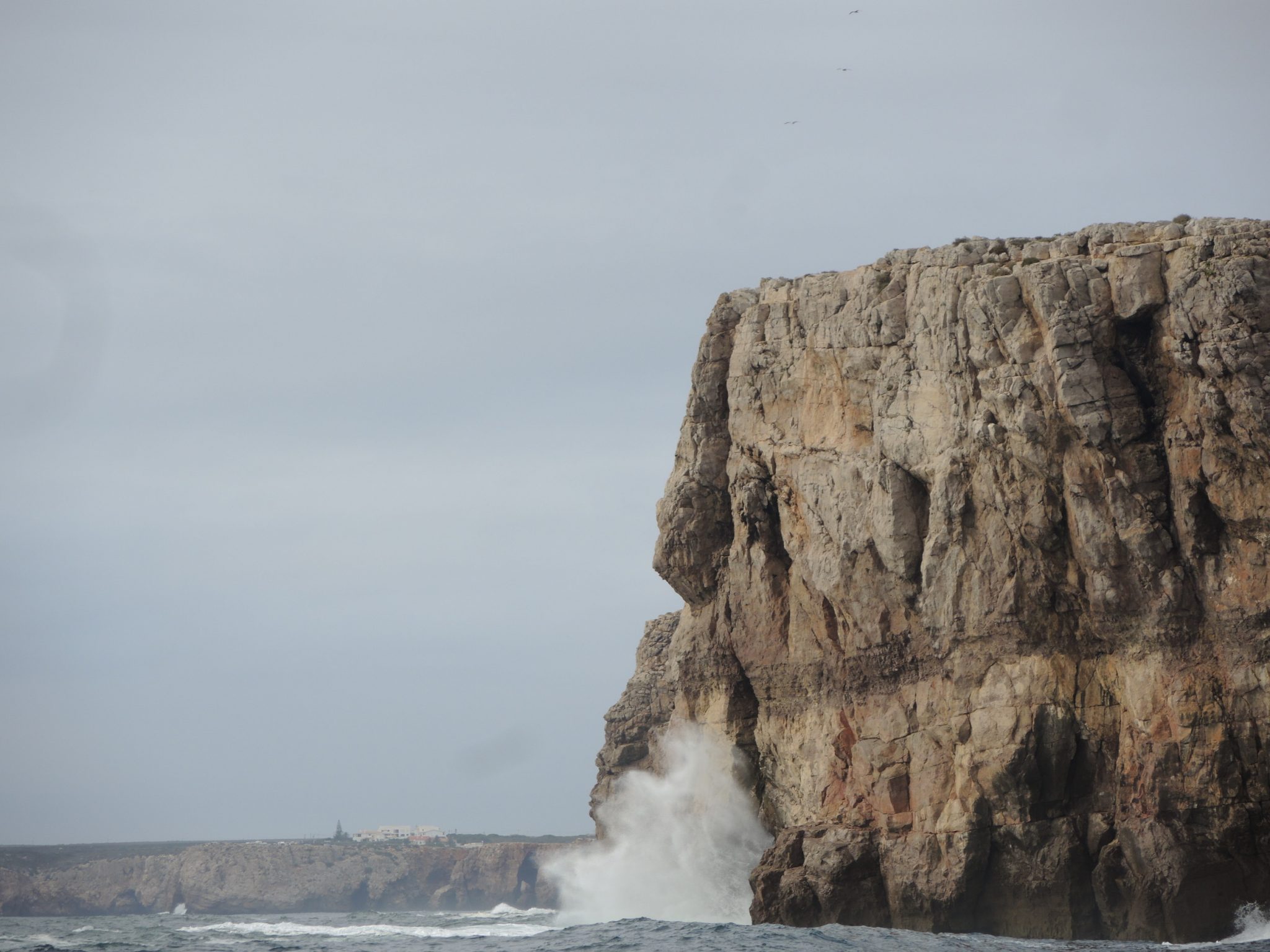 Also impressive was the water that splashes through the area when it hits the holes and caves on the cliffs.
Of course, we didn't make it to Lagos before 7 p.m., so we couldn't enter the marina. In front of the marina is a pedestrian bascule bridge, which is only operated during the opening hours of the marina office. So we stayed at the waiting pontoon and rarely slept so calmly. The next morning we came into the harbor.
We have never sailed so slowly.