It's that time again. We want to go. Today is a special day because we are leaving continental Europe. A special mood. Thrill and yet normalcy. Sissi is ready, we checked everything. The rig has been checked, the engine too, the supply loads are bending and the fresh water tank is also full. What else can go wrong?
Of course, everything can go wrong. But we are confident. Not only for today, but also for the next few days beautiful wind is predicted from the right direction. We expect between 15 and 25 knots of wind from the north, so we can comfortably drive in front of the wind - our favorite direction. We expect to see land again sometime during Sunday. The Canary Islands.
We weren't there yet. As a flight denier, I never wanted to go there. It has been cold and rainy here in Lagos in the past few days. I even got the winter blanket out of its sink again tonight. That will change, because the Canary Islands are said to have "eternal spring". Let's see how it feels.
We have five days without internet. Five days of continuous operation of the ship. Alternately sleep and be awake for five days. Five days of wind, waves, movement in the ship, noise from the rigging and creaking of the interior. A little foretaste of the Atlantic crossing in the coming month and yet a big step on our journey.
The wind forecast is pretty stable for the coming days. We have been observing this for some time now and are seeing thick, fat low-pressure areas on the North Atlantic that are moving towards Northern Europe. our wind blows on the back. Our perfect wind.
Now we take another shower, this is the last warm shower to the Canary Islands. Then departure. We're going to the sunset again.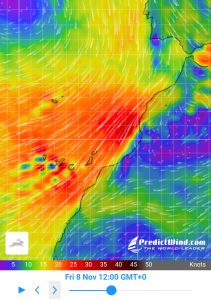 It is still very crowded in the Canary Islands. We could not reserve a berth in any marina and hope to be able to tie Sissi somewhere near a shower. The ARC has not yet started, there are still several hundred boats in Las Palmas on Gran Canaria that want to cross the Atlantic towards the end of the month. But we cannot and do not want to miss the good wind. We won't get such a perfect wind in the foreseeable future.
Why am I raving about the forecast? Because, exceptionally, we are in the right place at the right time. Because the forecast is exceptionally so incredibly stable. And because I'm fed up with Lagos.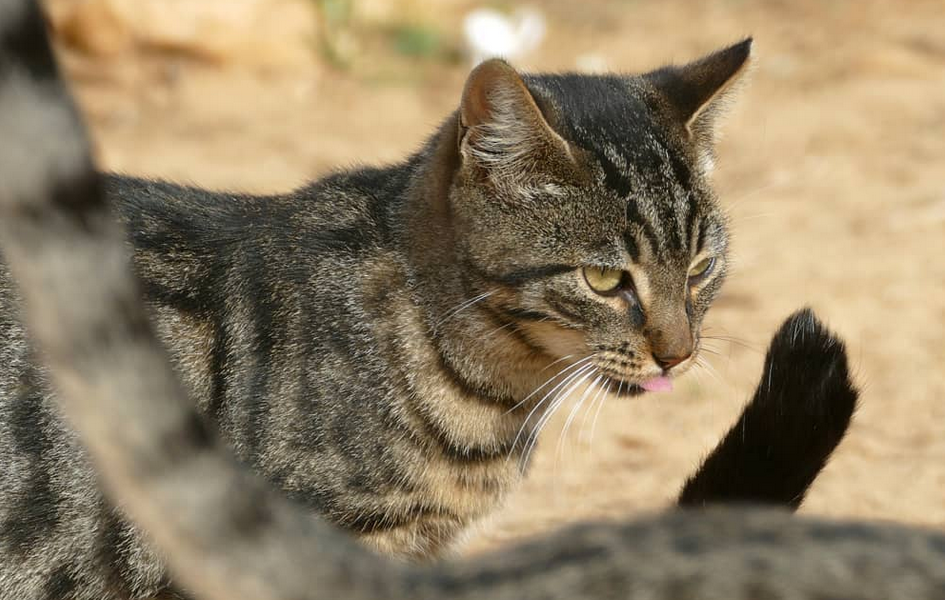 Only we are not fed up with the cute cats. We would like to wrap up a few more if it were feasible.
Let's go to new shores!