I pre-produced this post so that one or the other picture that does not show the boring ocean can appear while crossing the Atlantic.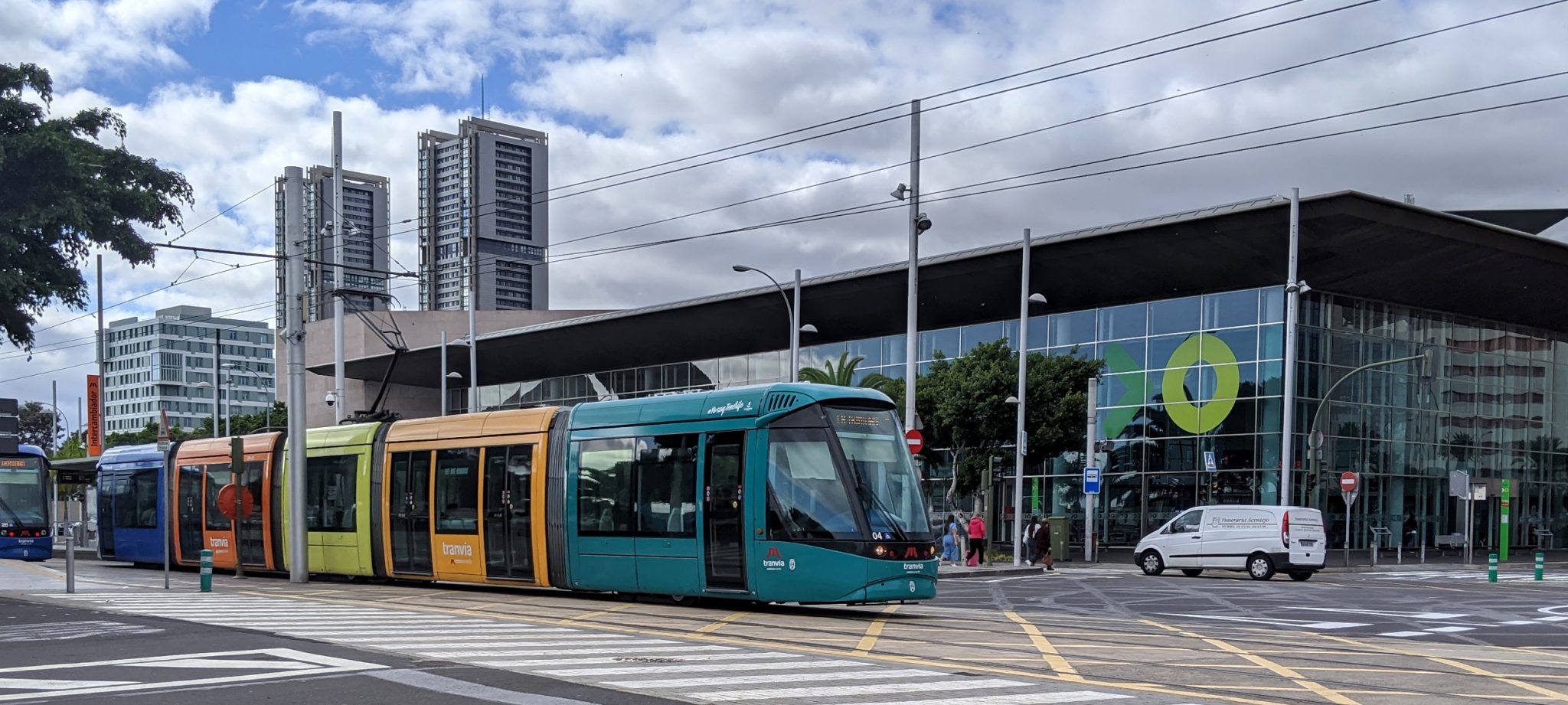 At the lower terminus there is a large bus station, from where both city buses and interurban buses drive. I start my walk along the route.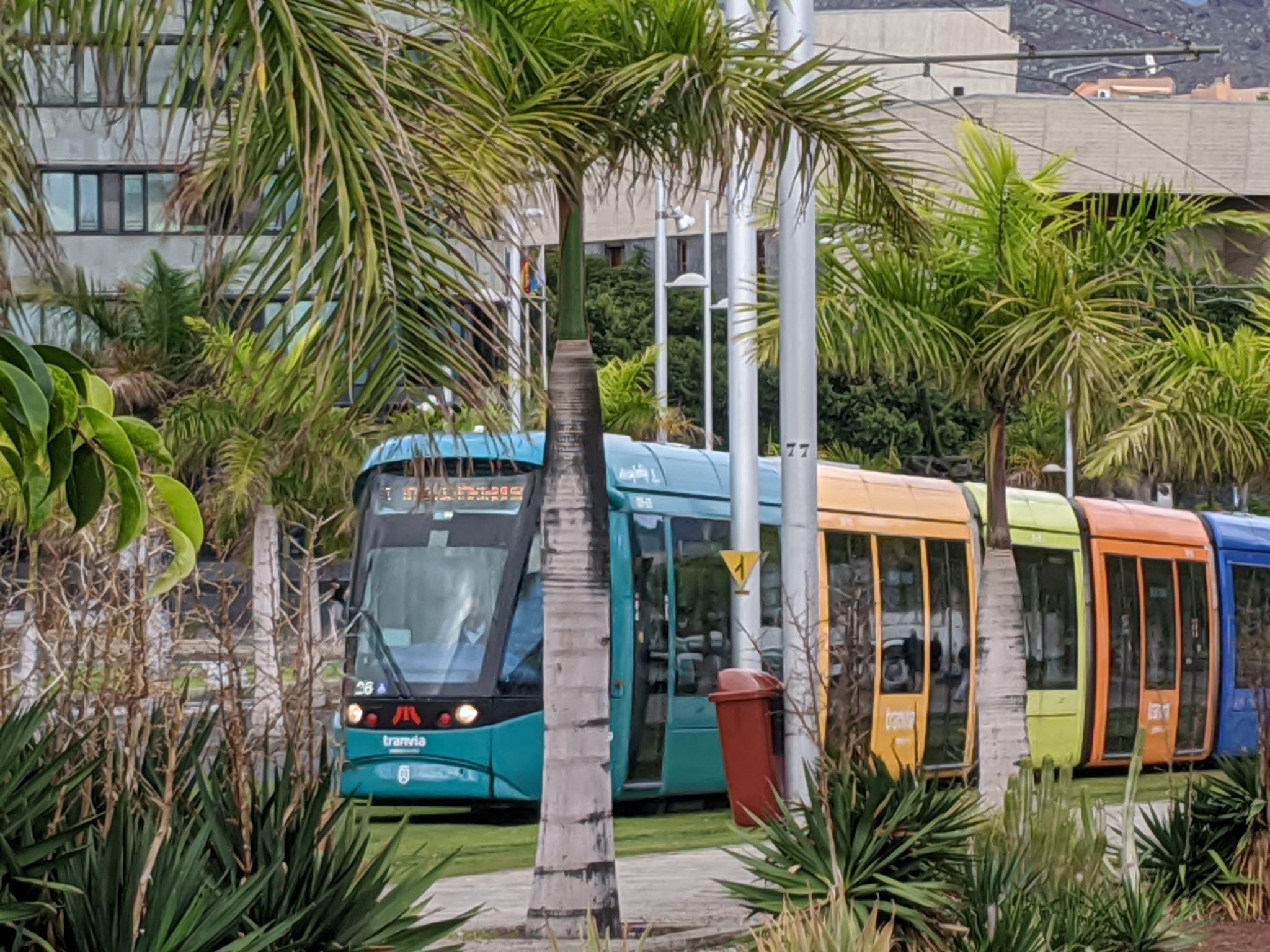 The tram runs from the coast across the city, higher and higher. The steepness of the tracks is impressive. The picture above was taken just before the upper terminus "La Trinidad".
The following two pictures were taken in the city center, just before the lower end and close to our marina.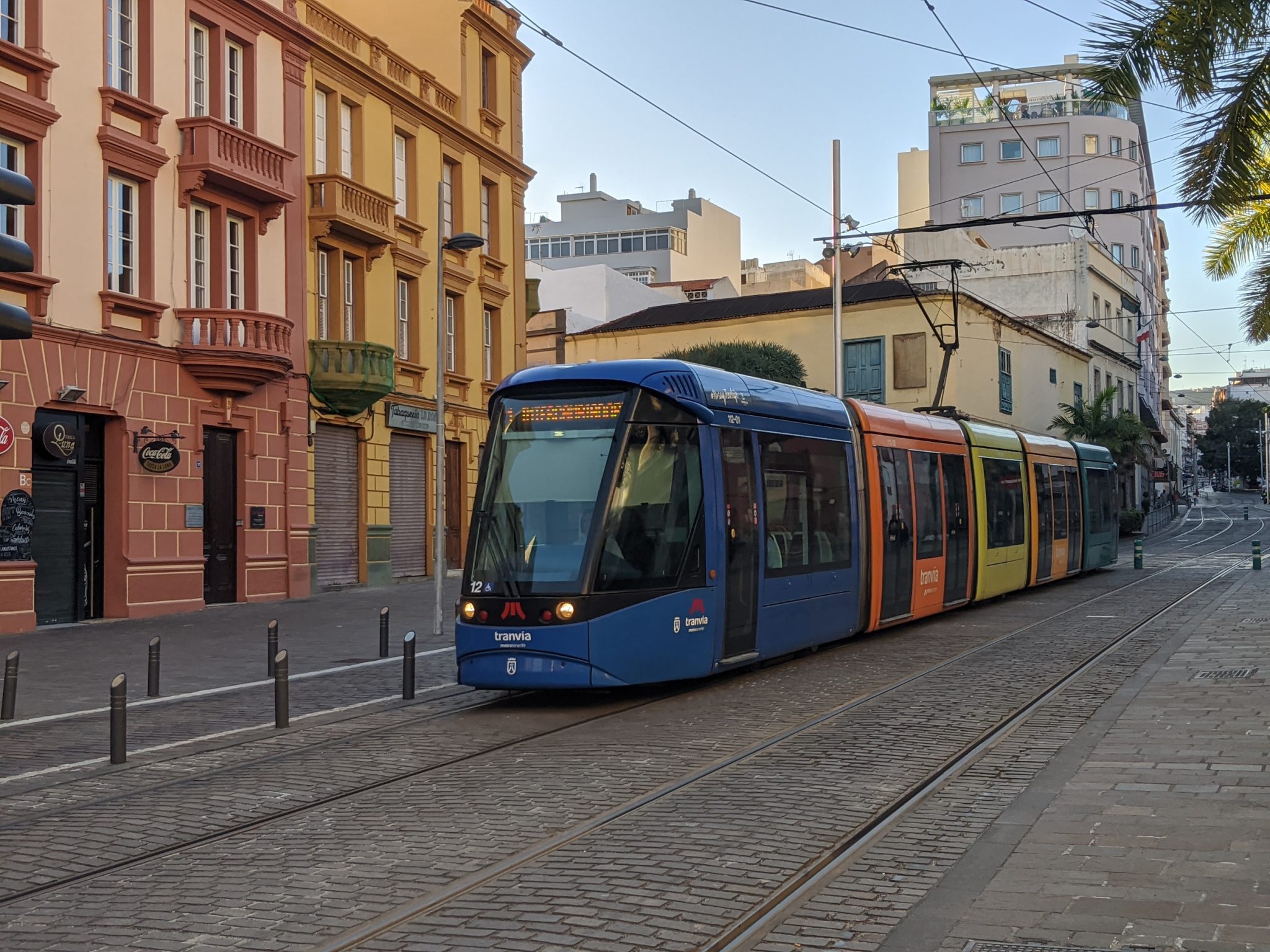 What I liked very much is the really well-functioning priority circuit for the trains at all traffic lights. We didn't have to wait anywhere, instead the traffic had to wait. That's the way it has to be. I know it differently from Frankfurt because the trains often wait at the traffic lights until the wheels get square.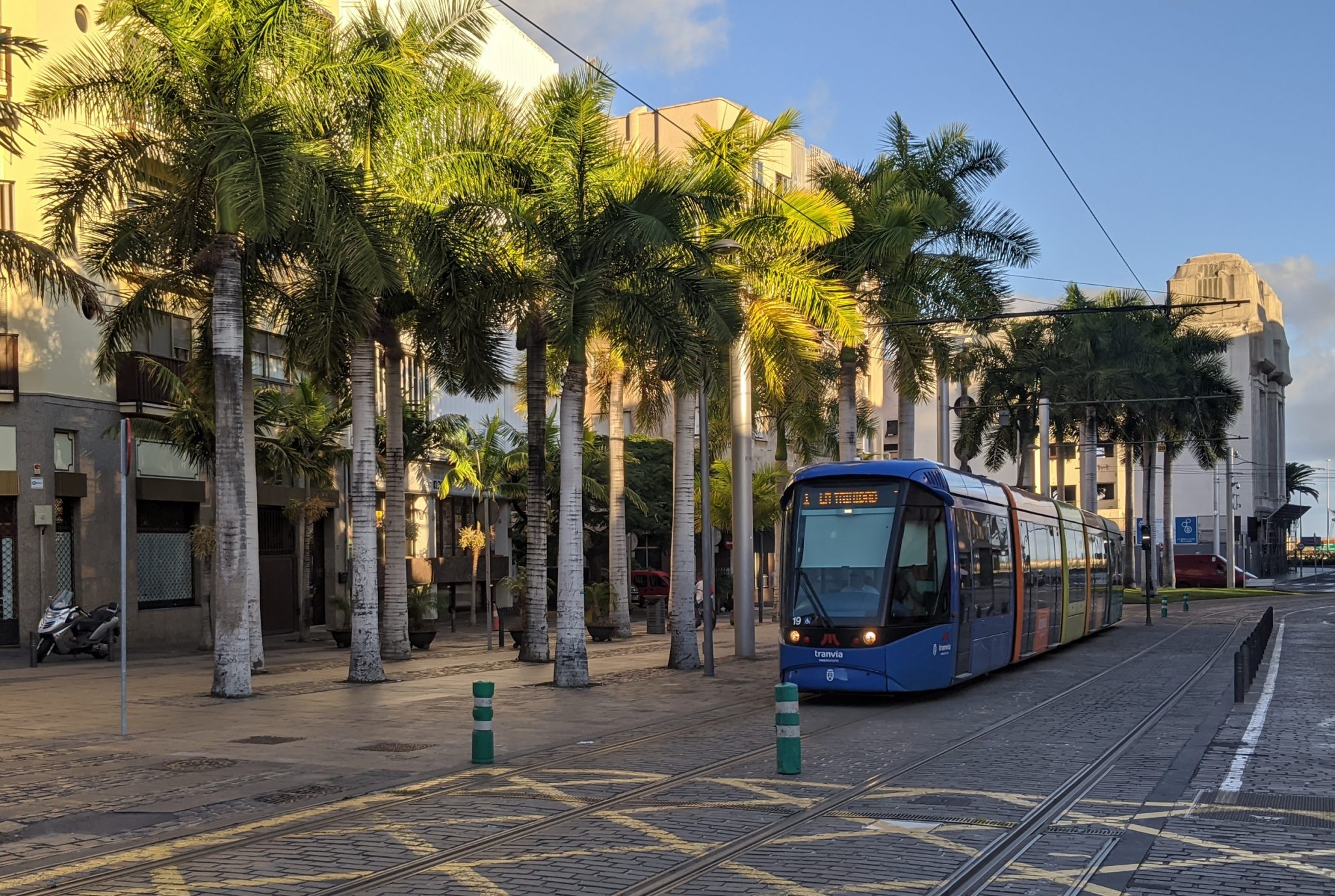 Everywhere the tram has its own track structure. This ensures that it is not blocked by incorrectly parked cars.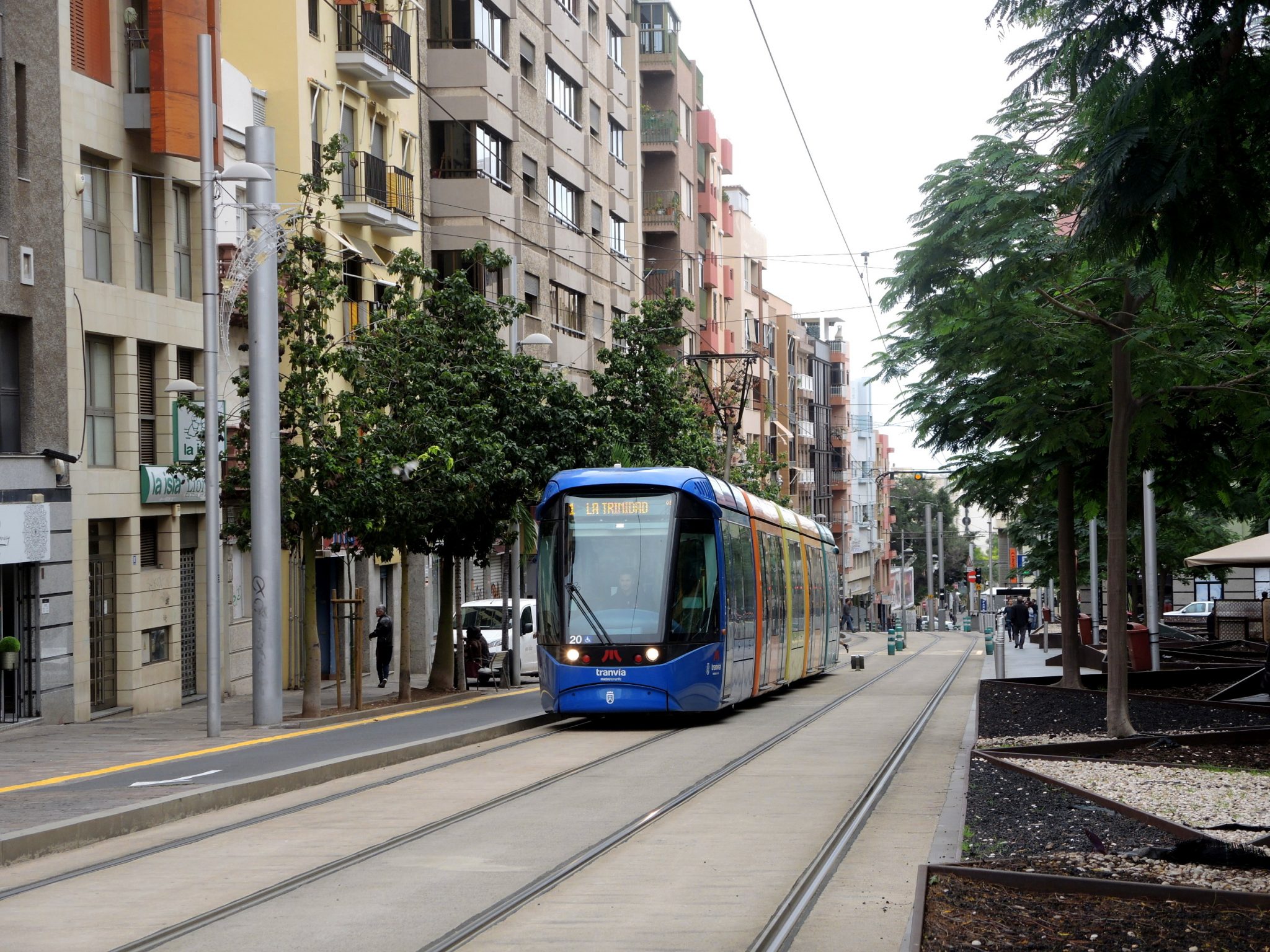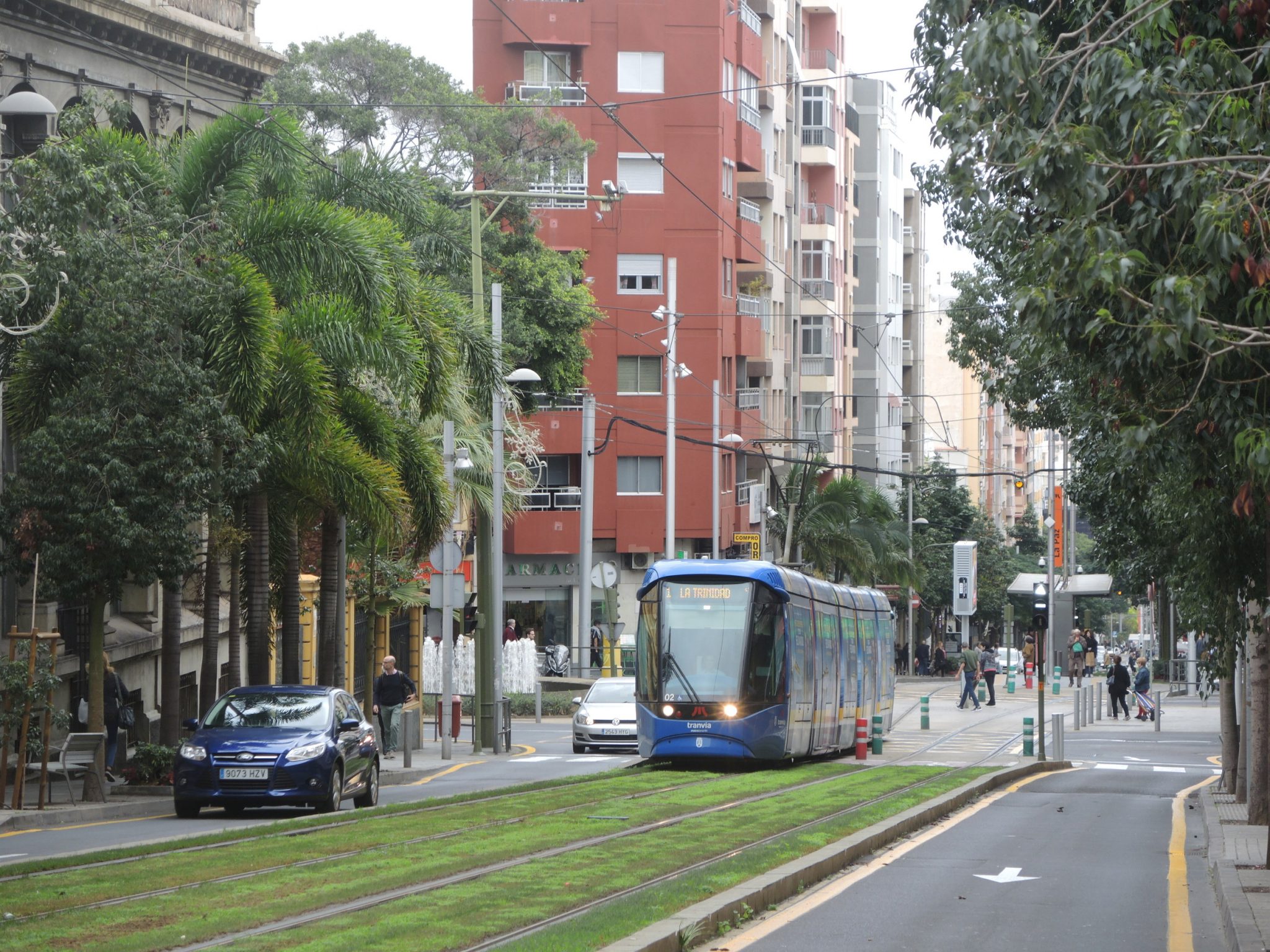 Some of the tracks are concreted in, some have beautiful lawn tracks. The construction of this tram shows the will to install an efficient means of transport for the city of Santa Cruz. I think it worked well.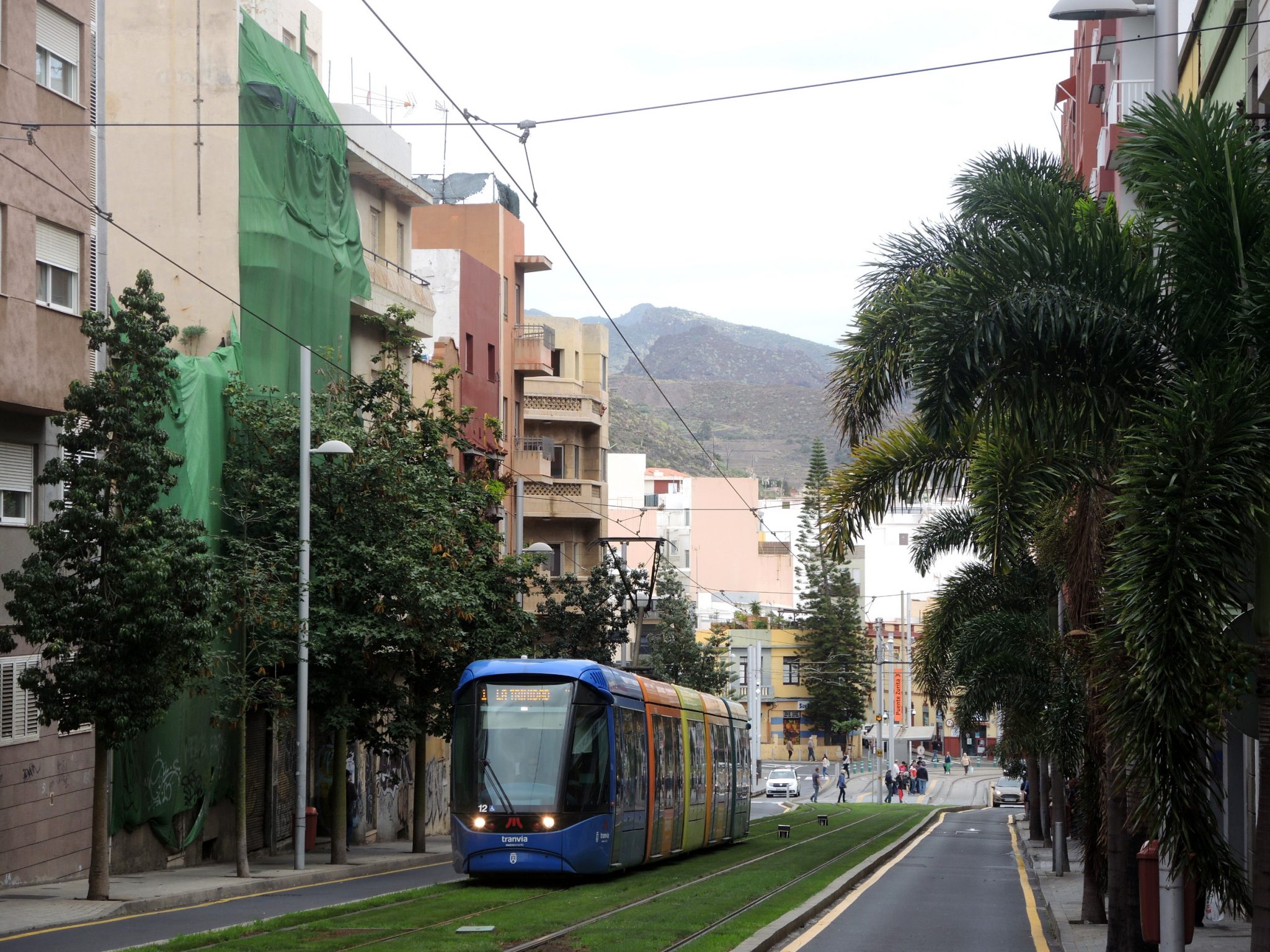 The tram climbs ever higher and higher. Me too. However, on foot. Before this recording, I had to work through a crowd of people standing in front of a kind of shop. At first I thought it was one of the many gambling dens. But it was the local job center.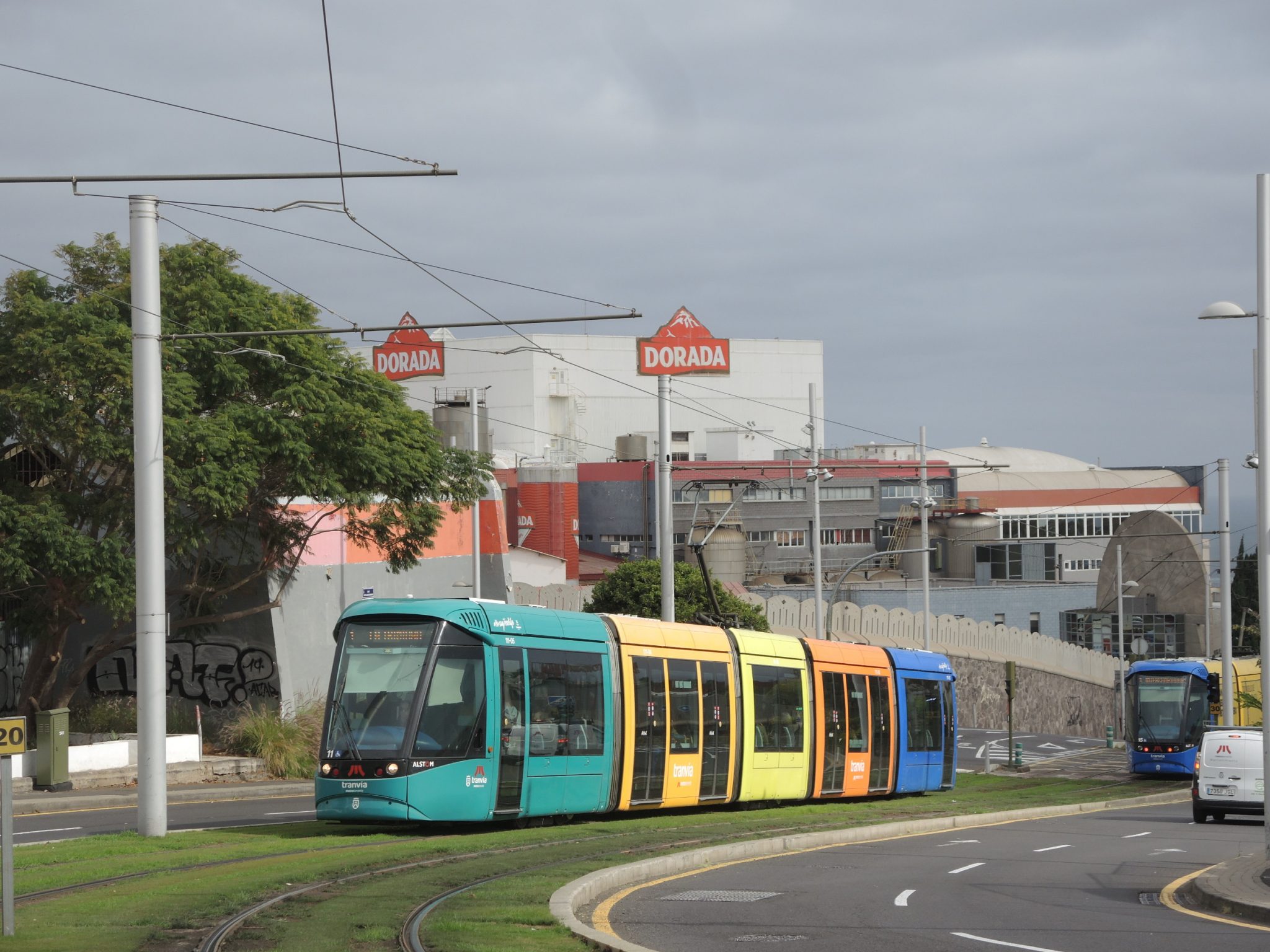 The Dorada brewery produces what I think is the tastiest beer in the Canary Islands. I prefer the Dorada Especial.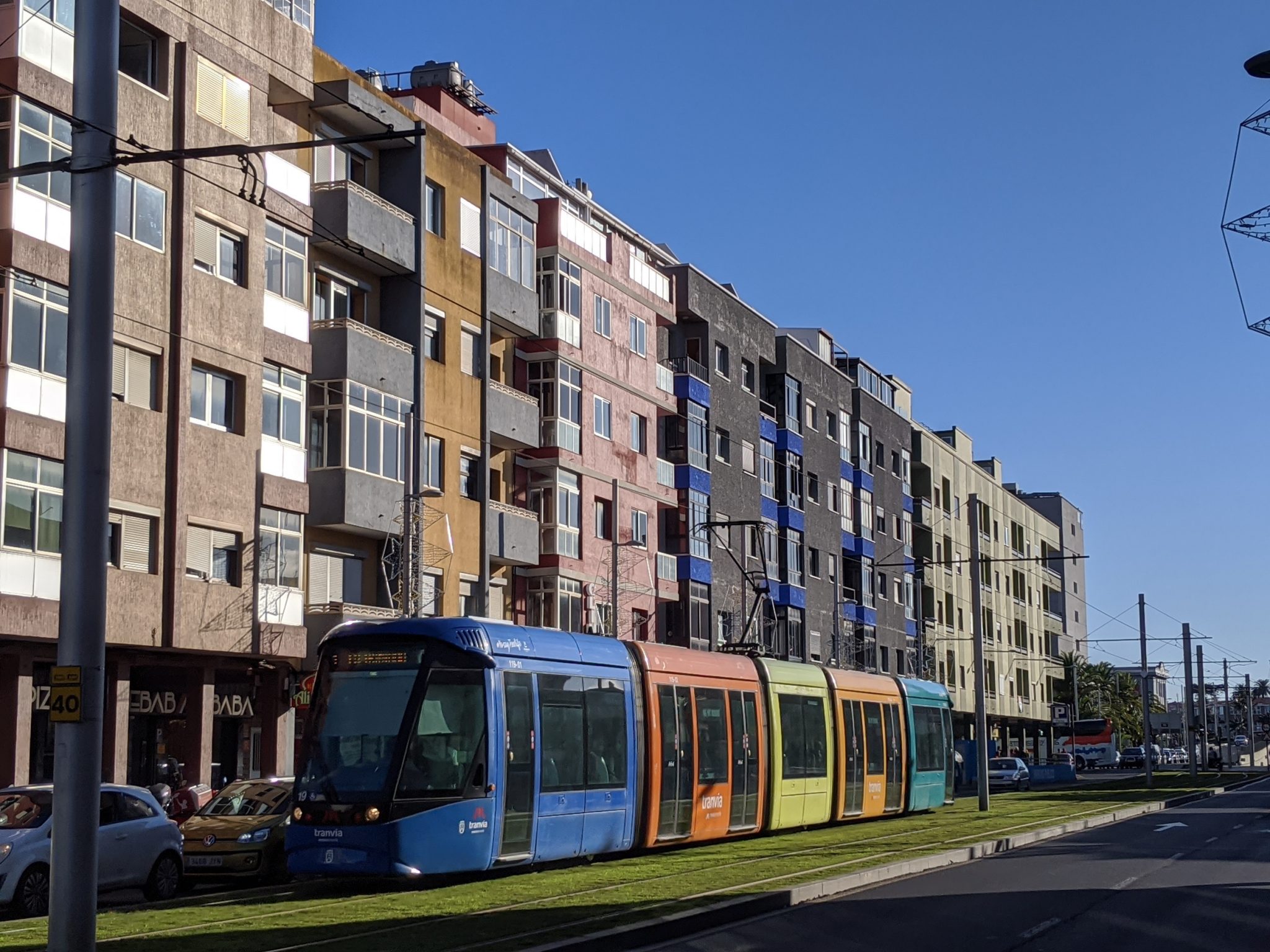 After my walk up the Santa Cruz hills I took the tram back.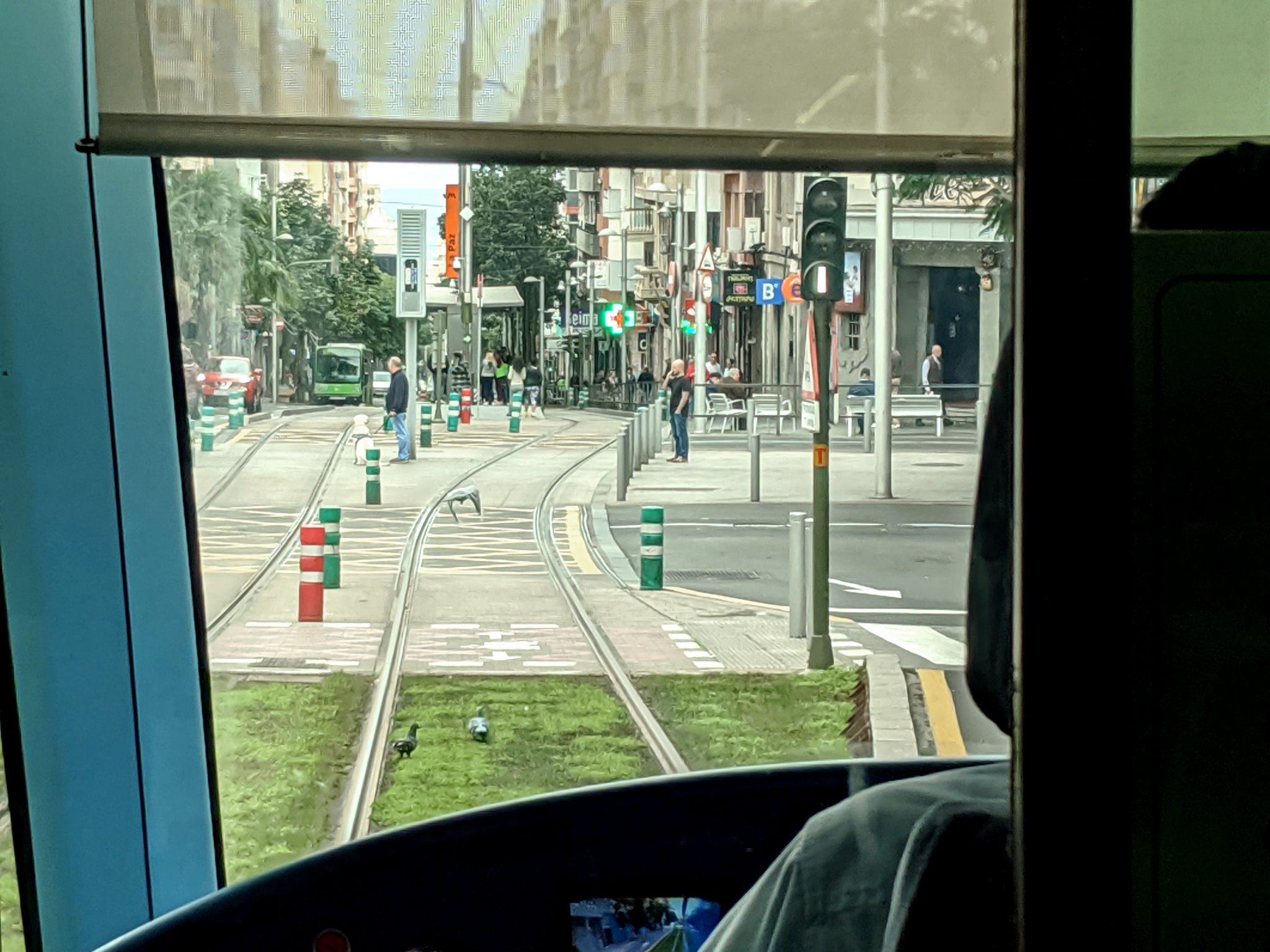 The interior of the vehicles is modern and bright. There are two USB charging sockets for mobile phones on the handlebars where the stop request buttons are located in other cities.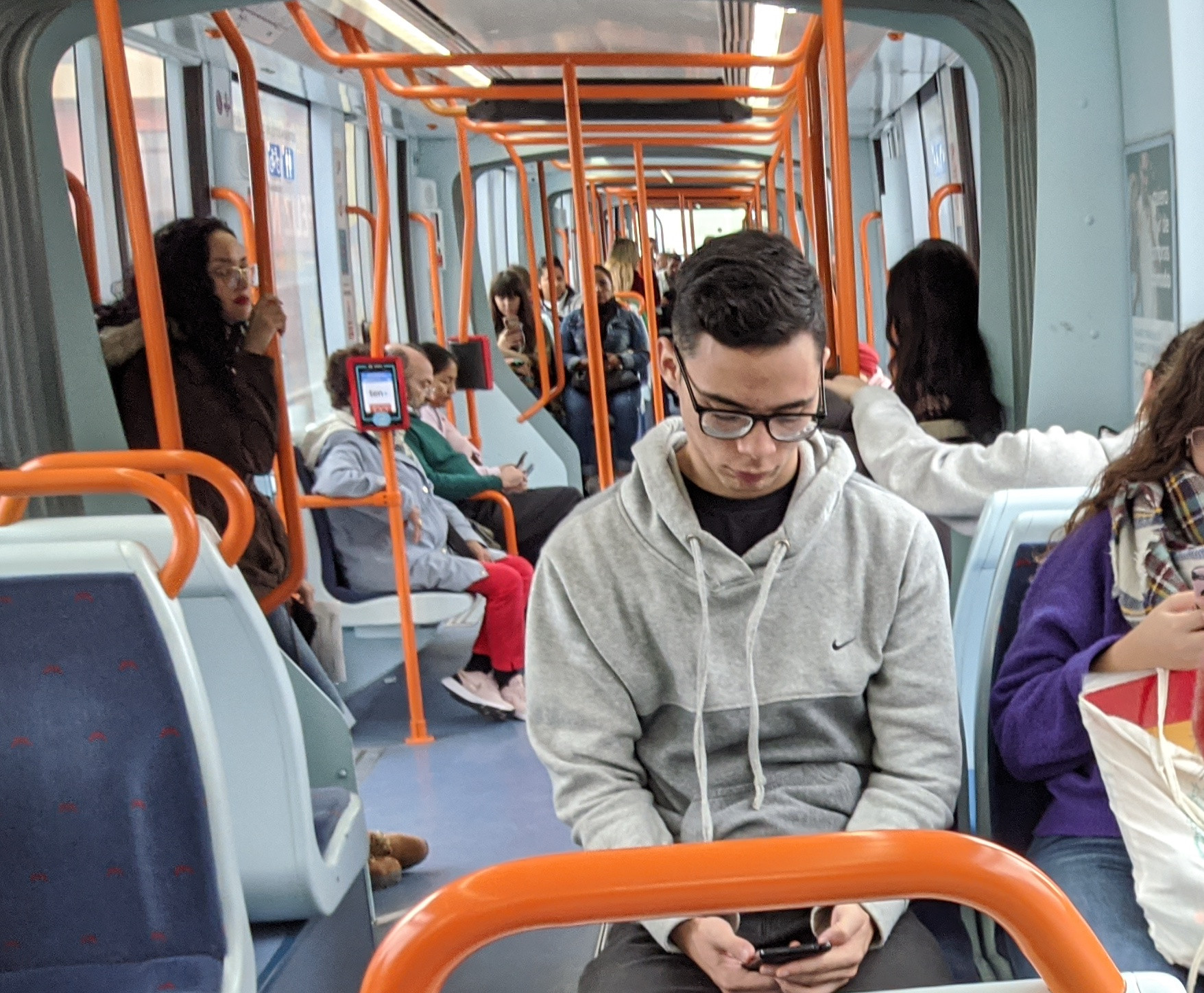 Illegal driving is never worth it, especially not here in Santa Cruz. The tariffs are slightly higher than I am used to from Germany.