The battery monitor shows us mercilessly. We use too much electricity. Since we are at anchor, we have a current gap of approx. 60 Ah every day. The sun doesn't shine as much as we thought it would. The wind doesn't blow as hard as we imagined. And that's why we use more electricity every day than we generate with our two power plants.
Just five miles away from us, two solar panels are waiting for us in Marina Lagos, which we still want to install. We will probably be able to fill the current gap completely. Internally, we can sort of hook it up, of course, the assembly still needs to be done.
Now the diesel engine is running for an hour, with the electricity generated in this way we can fill the electricity gap until Tuesday.
---
The router shows us just as mercilessly that we consume quite a bit of data. In Germany, the king is king who has a mobile data volume of five gigabytes and more per month. We only laugh about that now, because we use the five gigabytes on a normal port day or at anchor.
Fortunately, mobile data in Portugal are not only available in the form of Internet globules, but are rather delivered with the 38-ton truck. NOS has a mobile flat rate for the Internet for € 1 a day. So 15 days for 15 € or 30 days for 30 €. The cards can be loaded at NOS in the shop or at any post office. That is practical. The first 15 days are used up, during this time 90 GB of data went through our router. Now we know that we need at least 6 GB a day for a decent life. The Internet costs 17 cents per gigabyte in the best 4G quality and still works a few miles off the coast.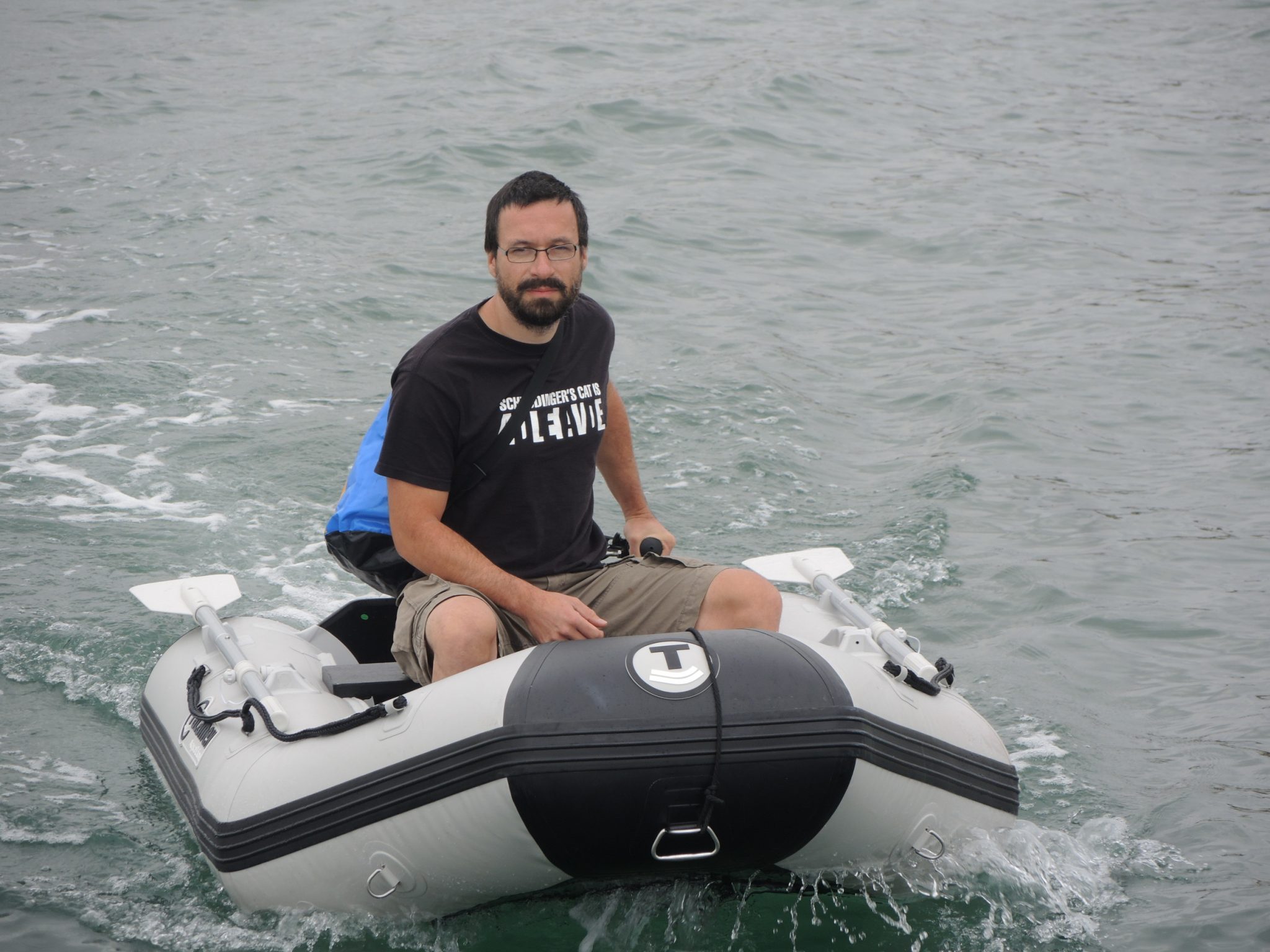 Of course, like all anchor boats, we supply ourselves with an inflatable boat. There is no city bus in the suburbs. We already did the big shopping in Lagos when we were in the marina. Then what we still have to do, we have to get there by rubber dinghy. It's pretty fun, because if you don't have to paddle it, dinghi driving is fun.
---
And then there is the disposal. So that we don't have to stack the smelly garbage bags somewhere on board, we had one a few weeks ago Oscar ton concerned. 90 liters of rubbish fit in and the lid can be closed. So that the garbage doesn't stink in the boat and the bin is also lashed with a lashing strap. This will be even more useful on the Atlantic than here in the bay, because unfortunately we forgot to anchor recycling stations on the way.
We have searched in vain for such a ton in Scotland, Ireland, Northern Ireland, Wales, Guernsey, France and Spain. There were always only the practical bins, the lids of which can be opened with your foot and which unfortunately cannot be closed odor-tight. In Porto we finally found them in the hardware store. Useful.
Our stay in the anchor bay is slowly coming to an end. Tomorrow we pull the base iron up again and evaporate towards Lagos. All the work with the solar panels is waiting for us there. Someone finally has to get up on the mast because the rig is screaming for a check before we make our way to the Canary Islands. With a little luck, a weather window will open towards the end of the week - the forecasts don't look too bad. So we enjoy the anchor kitsch one last evening before we start to work again.