We have been in Milford Haven in Wales since the day before yesterday. Milford is a small, pretty harbor town with a huge marina. When you enter the marina, you register via radio and get a berth after a short time. Very nice, very well organized and the marina is well protected in an old fishing port.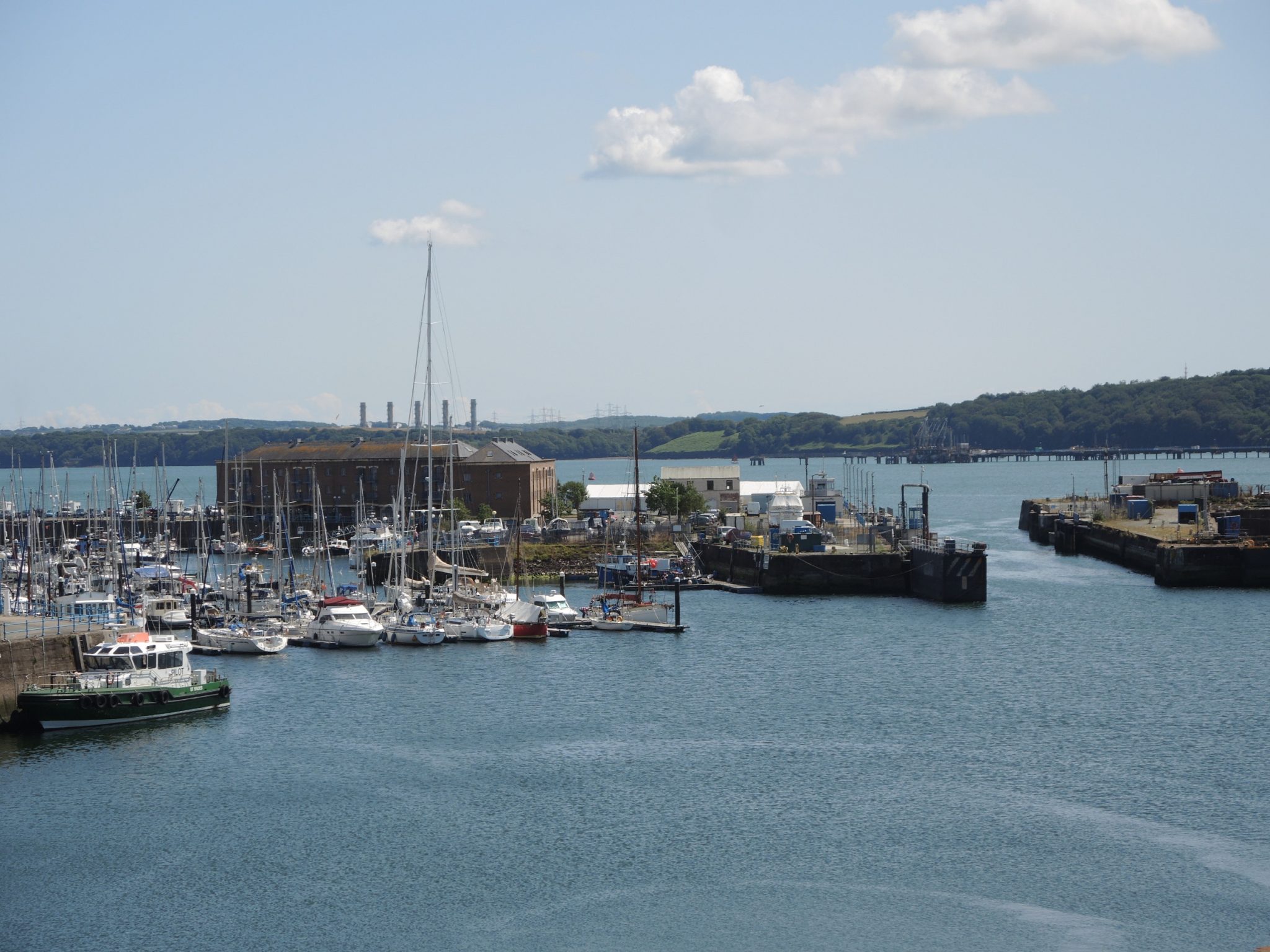 This time we are not waiting for the right wind. We are waiting for two packages that we had sent here a while ago. In the marina office there are many packages for sailors who use the marina as a post office. That is the main reason why we directed Sissi to Milford. Since we use the waiting time properly, we have once again given Sissi all-round maintenance. While I was greasing the toilet and cleaning the interior, Jens was sitting on the deck and patched some cracks in the genoa.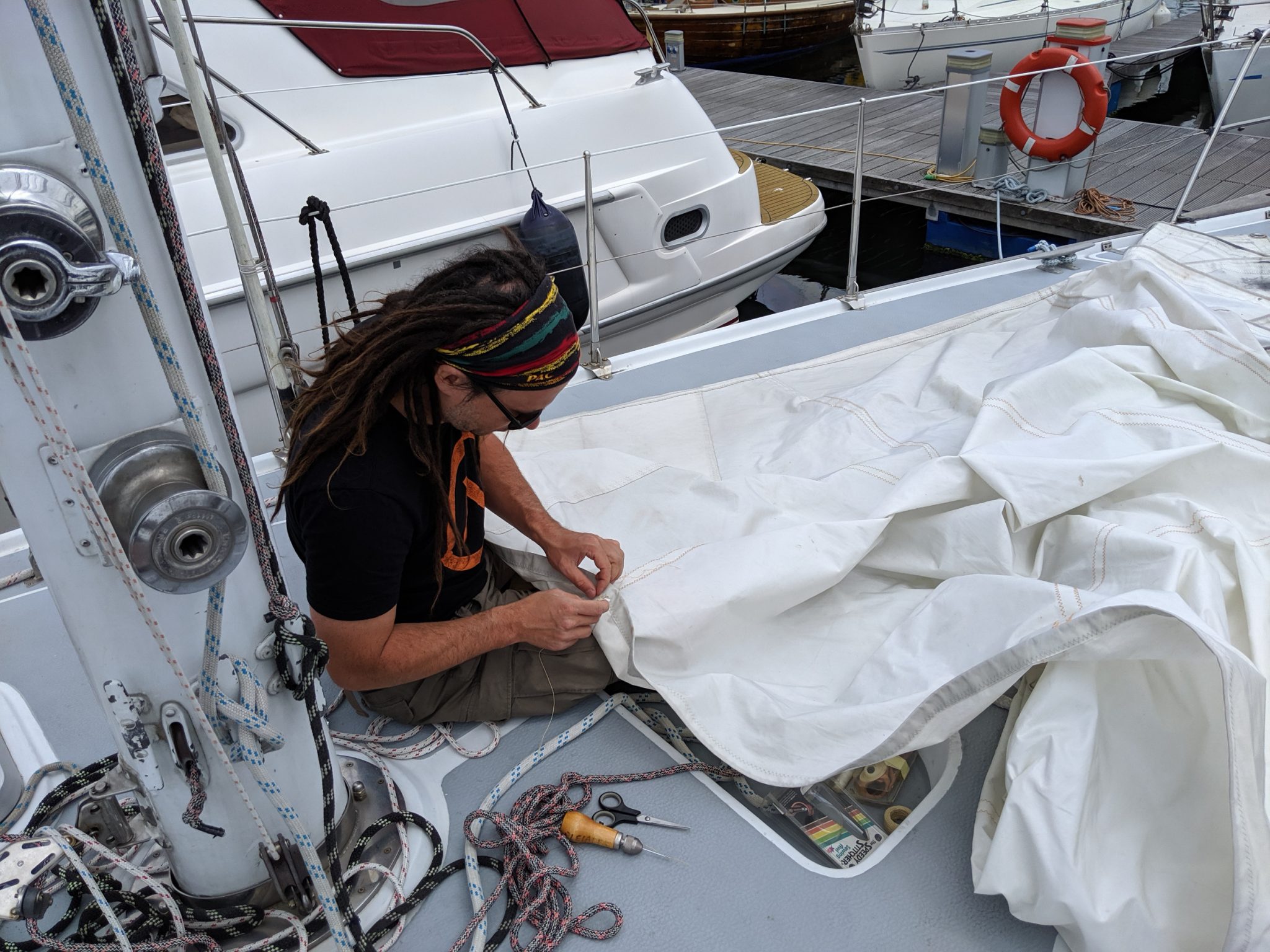 Then there is our watermaker. On the North Sea, we found that he pours salt water into the engine room. We were then able to get a replacement delivery from the dealer from whom we purchased the Watermaker. So far so good. The manufacturer in Italy had the spare part picked up by DHL in good time, so our plan was to have the spare part waiting for us here. We only made the invoice without the parcel service. The Englishman would say something like "I'm not fully satiesfied", the Scotsman or Irishman would do something with "fucking".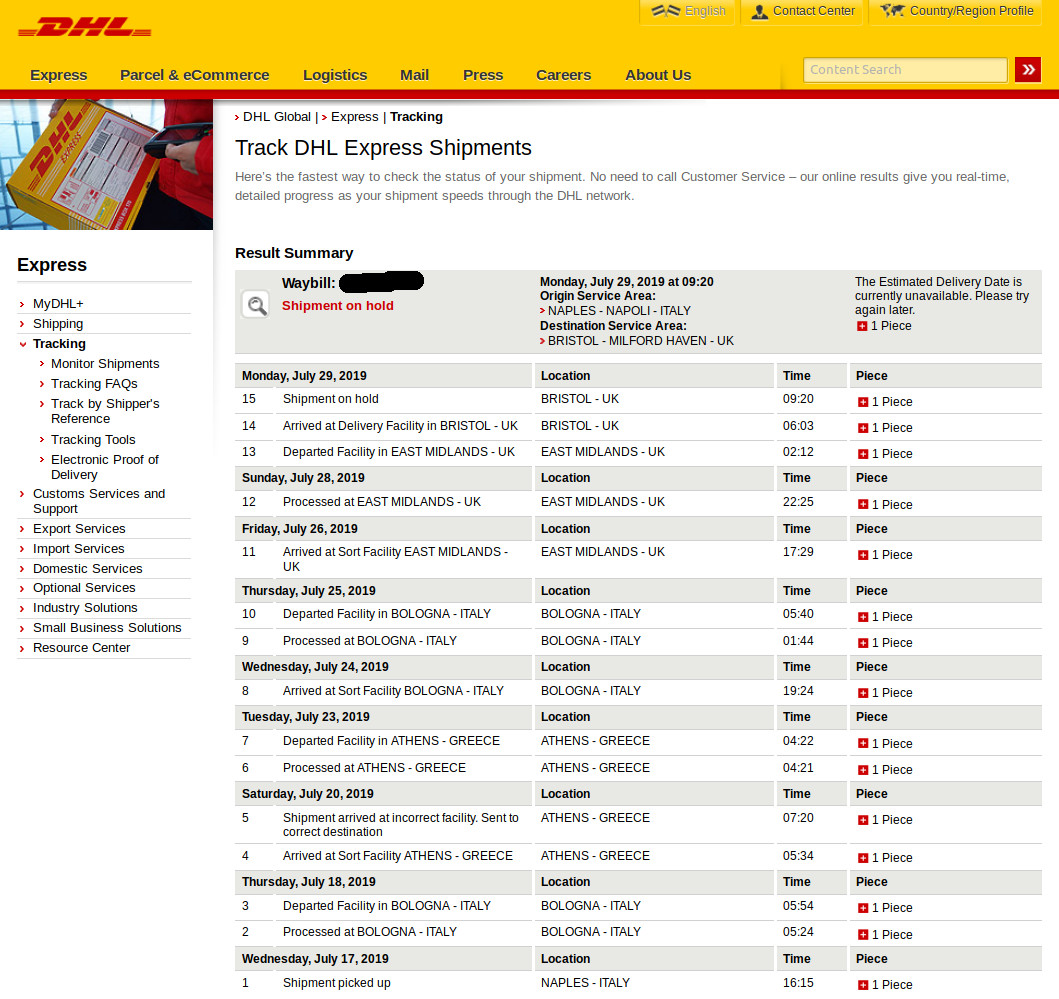 It is unclear to me how DHL in Italy could send a shipment to Athens in the UK. However, it is just as unclear to me why DHL in Athens did not simply send this delivery to the UK, but back to Bologna. This morning we were pleased to see that the spare part has now arrived in Bristol, just two and a half hours drive from Milford Haven. Maybe we will rent a car tomorrow and pick up the part ourselves ... So far, there is no announced delivery date.
In addition to repairs, we also do the things we enjoy doing. Eat! Two fine lobsters have been ordered from Fischer for tonight. Although they cost a little more than on Islay (15 pounds for the medium size), they are just as fresh for that. We are looking forward to it.
Tomorrow we want to buy fresh fish here from the local fishmonger. A jetty neighbor told us that it is incredibly difficult to buy fresh fish in the UK. 99% of the catch would be sent south and would come back as rectangular packages wrapped in plastic. The British housewives had forgotten how to cook whole fish. That is why we have not been able to get fresh fish since Scotland.
The travel companions we had on the way to Milford also like fresh fish. Stupidly I was just sleeping, but Jens was able to make a video of the dolphins that accompanied us for over a quarter of an hour.