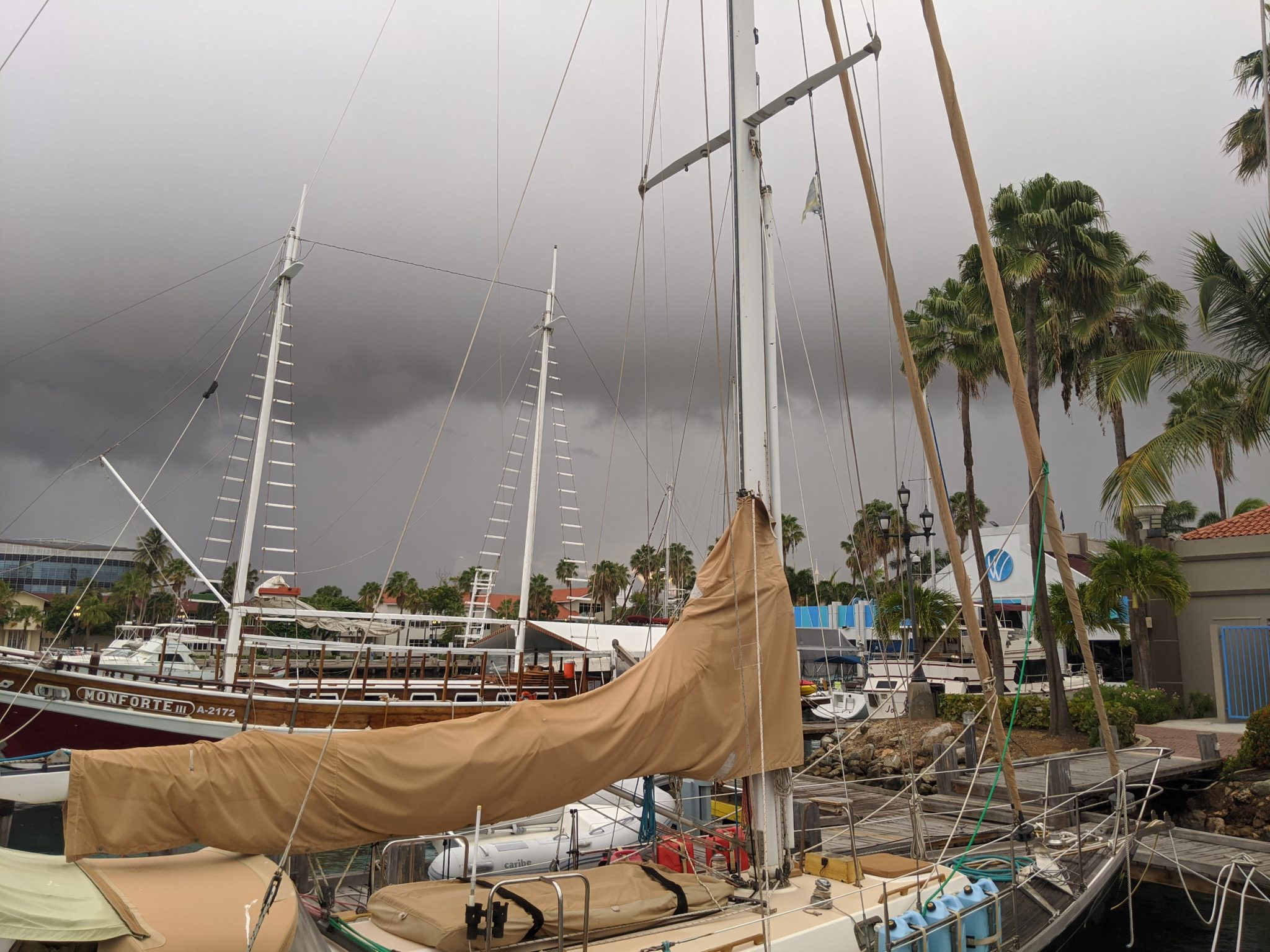 This morning I woke up at five o'clock and couldn't get any sleep. It took me some time to find out that I was lying on deck bathed in sweat because there was no more breeze. It's now seven o'clock, I've had my coffee and the fan is working in the cockpit. It looks like rain. Hopefully the wind will come up again soon. As I write these lines and sit below deck, the sweat drips from my chin onto the towel I put in front of my keyboard.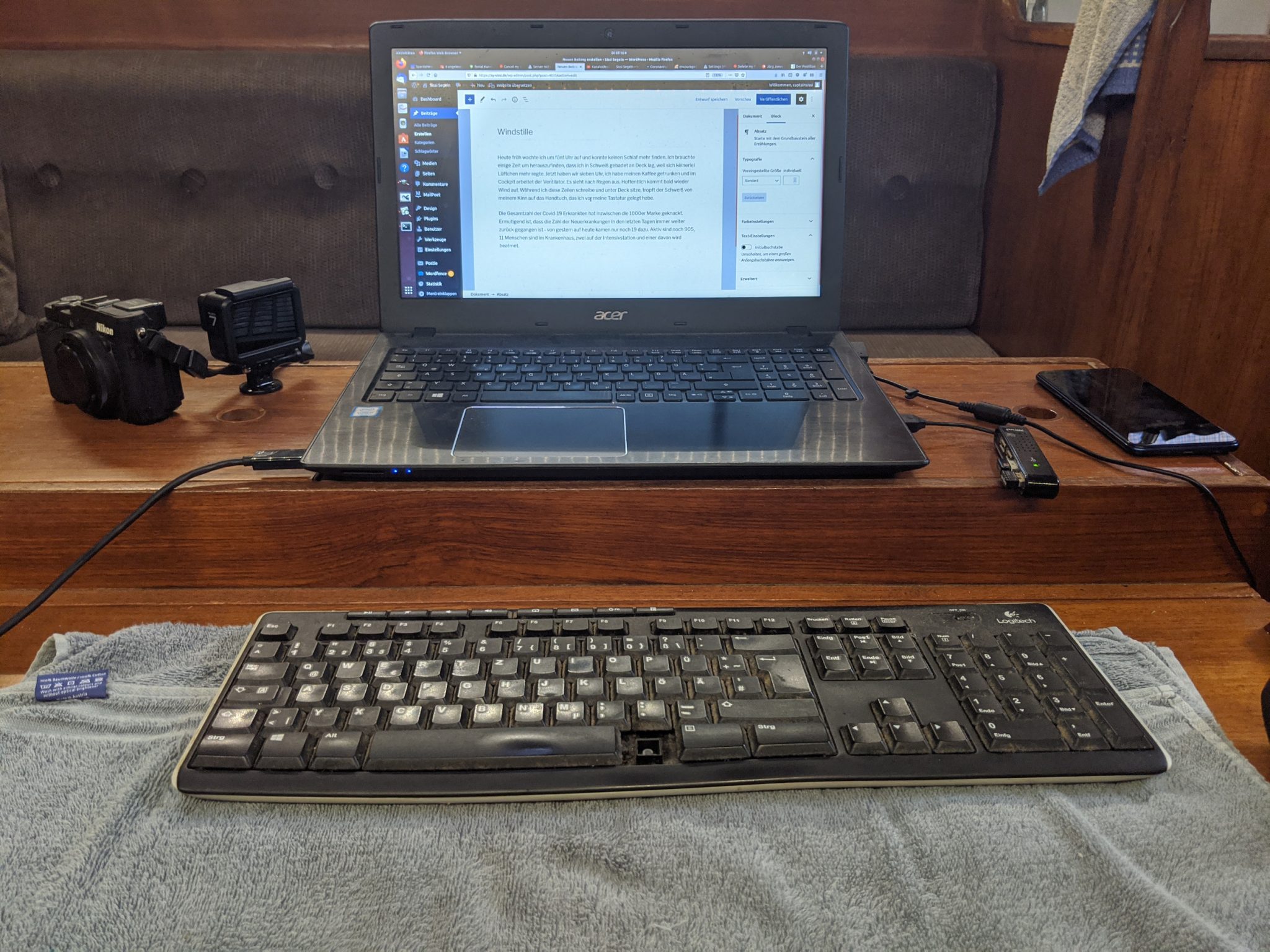 When there is no wind, you can see particularly well that the crusader, who has been here at the terminal for a few days, always has a machine running. A lot of soot is produced in the process.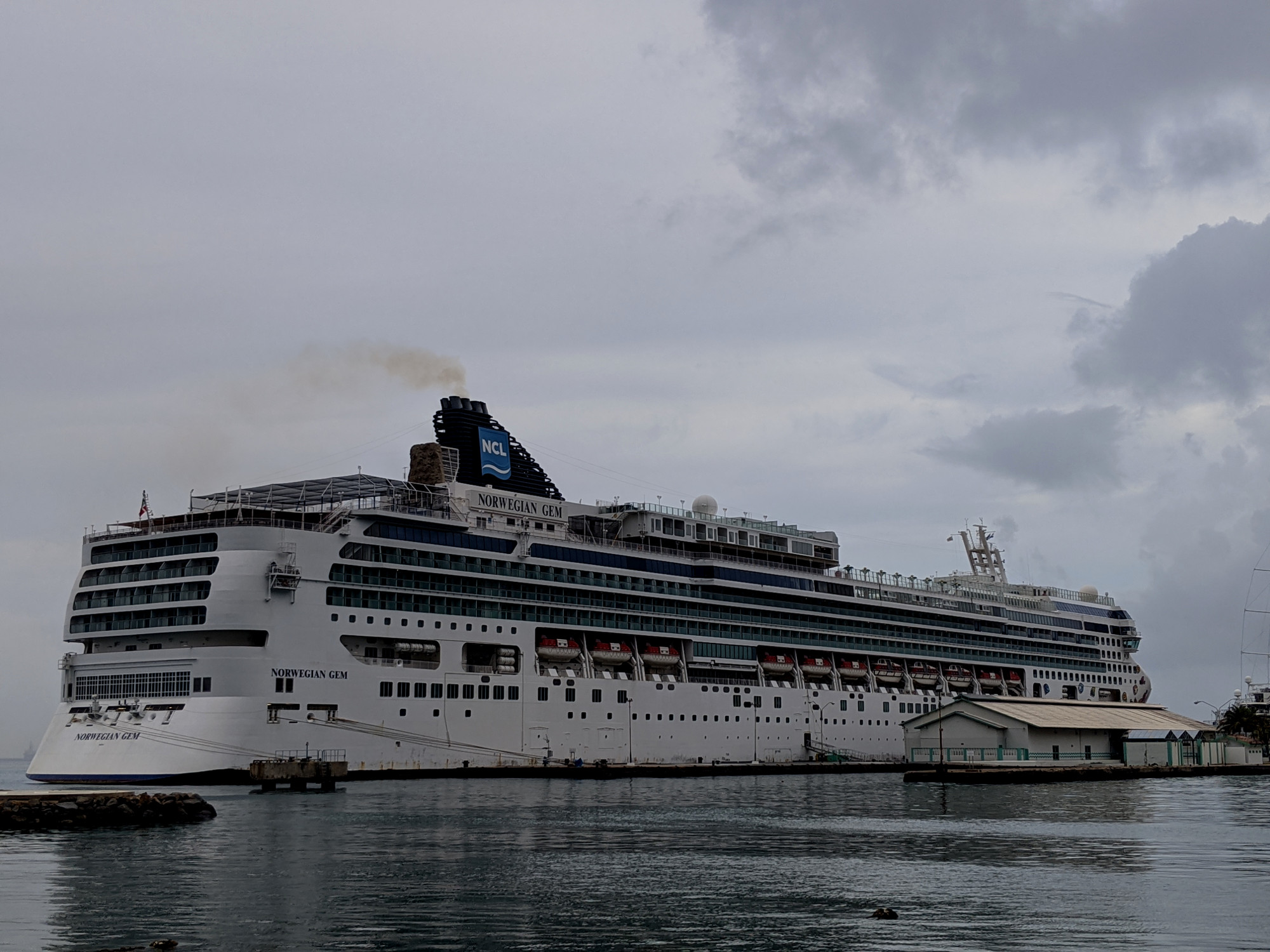 The total number of Covid-19 sufferers has now cracked the 1000 mark. It is encouraging that the number of new cases has continued to decline in the last few days - from yesterday to today only 19 were added. 905 are still active, 11 people are in the hospital, two in the intensive care unit and one of them is ventilated.
Oh joy! With the onset of rain, the wind comes back. What a relief. And I thought about getting my shoes off the jetty and into the dry.