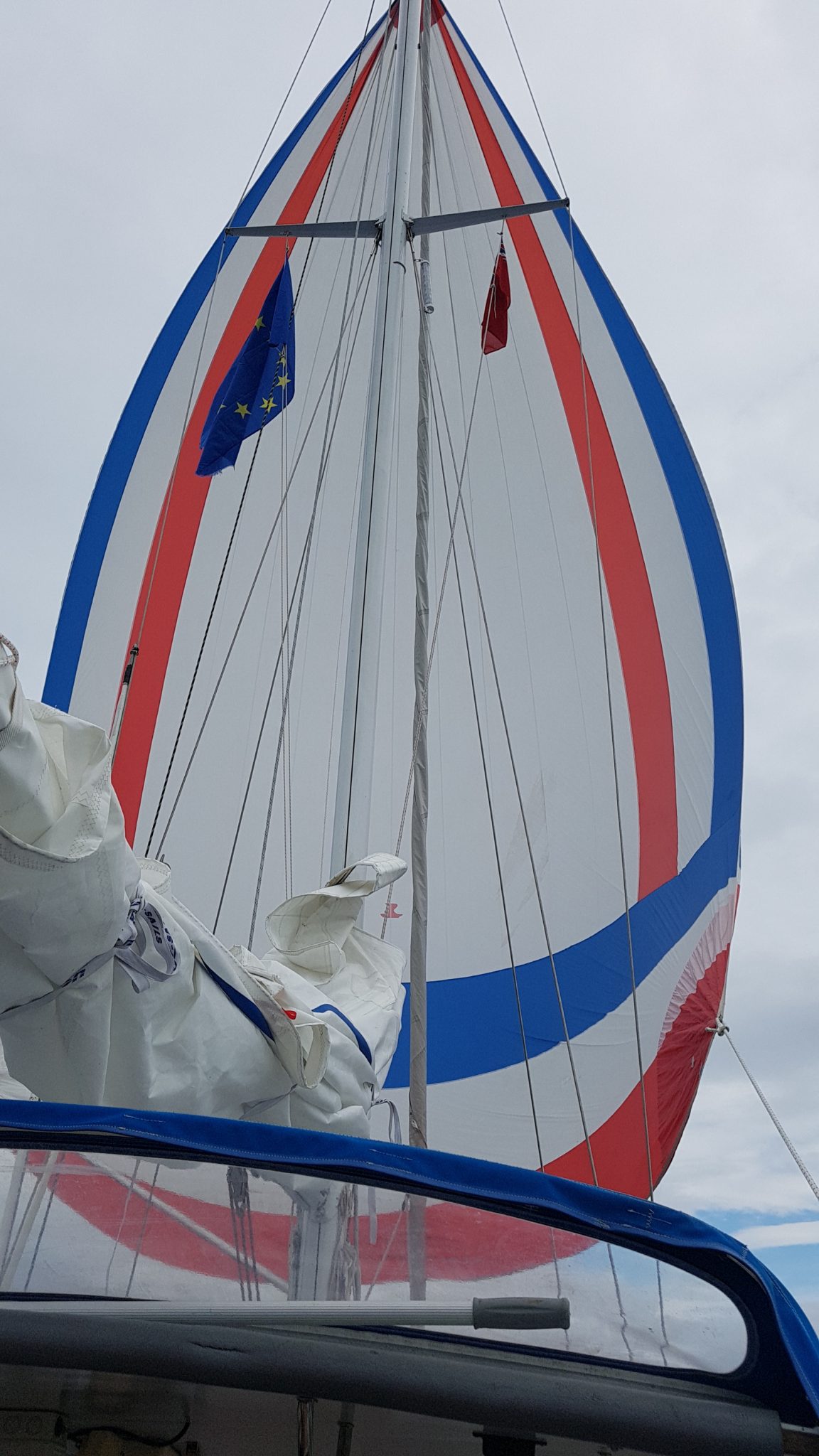 I've never had a thing like this. No charter boat has a spinnaker on board, which is subject to a surcharge (at least in Croatia). We always saved the money and we couldn't handle this light cloth anyway.
The situation arose several times last summer that we ran out of wind to sail or the little wind came directly from behind.
Jens did some research on the Internet and found instructions on how to use the spinnaker. It didn't take long and the sail was beautiful. The speed doubled from an unspeakable 2.5 kn to 5 kn. Dreamlike.