We met the single-handed sailor Susanne for the first time in Camarinas. We only had a brief meeting there, because Jens and I sailed away from Camarinas the next day.
Now we have met Susanne again in Lagos. Much has happened in the meantime. Both Susanne and we have had our experiences on the Spanish and Portuguese Atlantic coast.
After careful consideration, Susanne decided to take her trip no further on a sailboat but would like to switch to a Bulli on the road. The ship is also to be sold. Anyone who sails from Holland to Portugal alone and makes this decision there is not doing so without good reason.
SAILBOAT FOR SALE
At this point I would like to promote sales Link ad. The boat is a very well maintained Dehler Optima 101 and lies in Lagos in the marina. It is the ideal size for one or two people and is fully equipped for long journeys.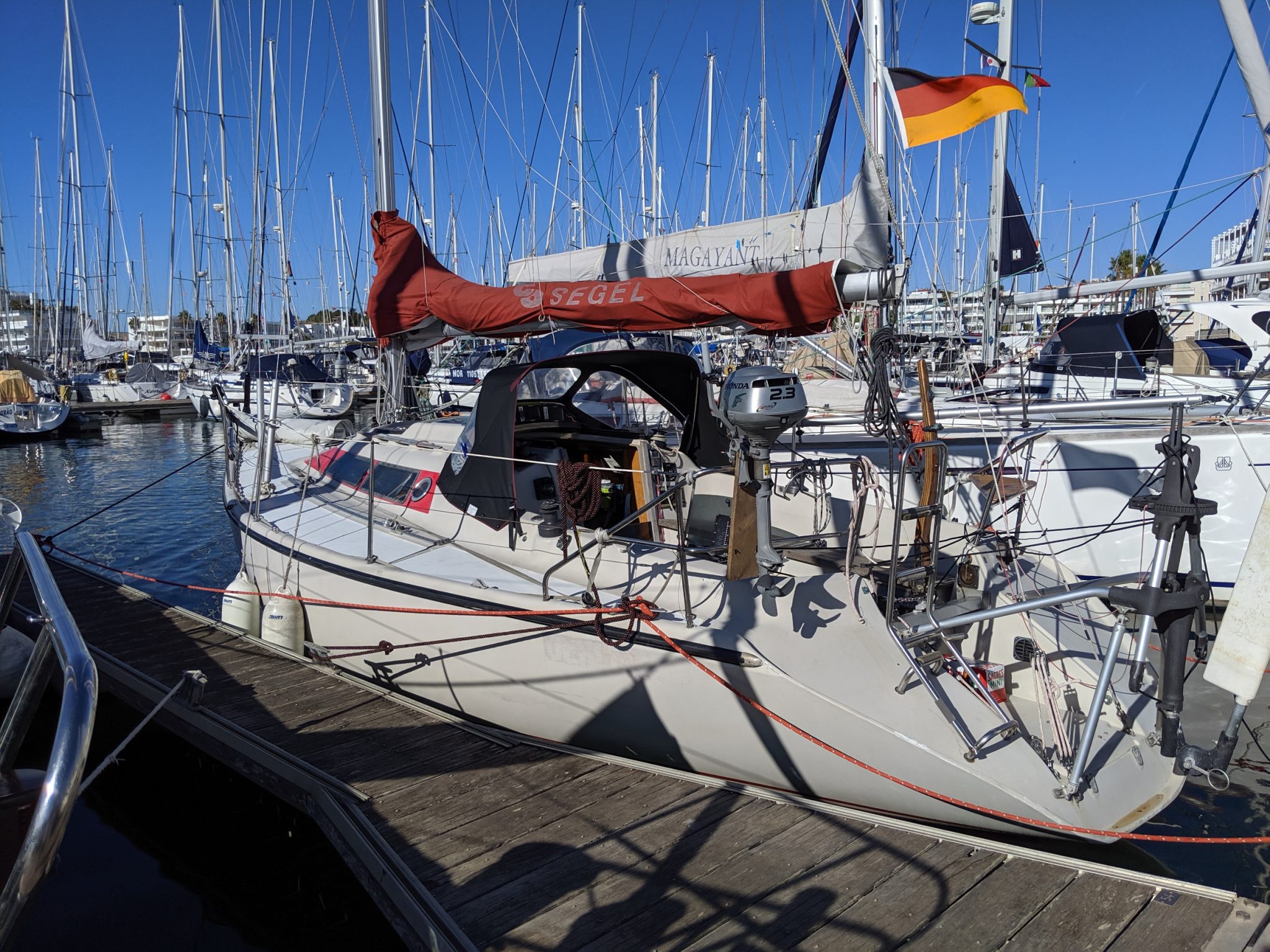 Susanne, we had a great evening together. We wish you every success with the sale of the boat and with the continuation of the journey on four wheels.