Not much happens in our exile in Aruba. The government has extended the entry freeze until the end of May. So not much will happen in the next few weeks. And yet there is a lot going on. For example in front of the Sissi today. The anchor chain has been hanging in the harbor basin for over a month. Algae and other plants use them and grow on them. I am afraid that if the chain has been overgrown for months, it will no longer be possible to catch up.
Charly still has 80 liters of air in his diving bottle. Not enough for a complete dive, too much to have the bottle refilled. Today he comes to Sissi and brushes my chain clean again. He asks me for some photos of the action. With pleasure!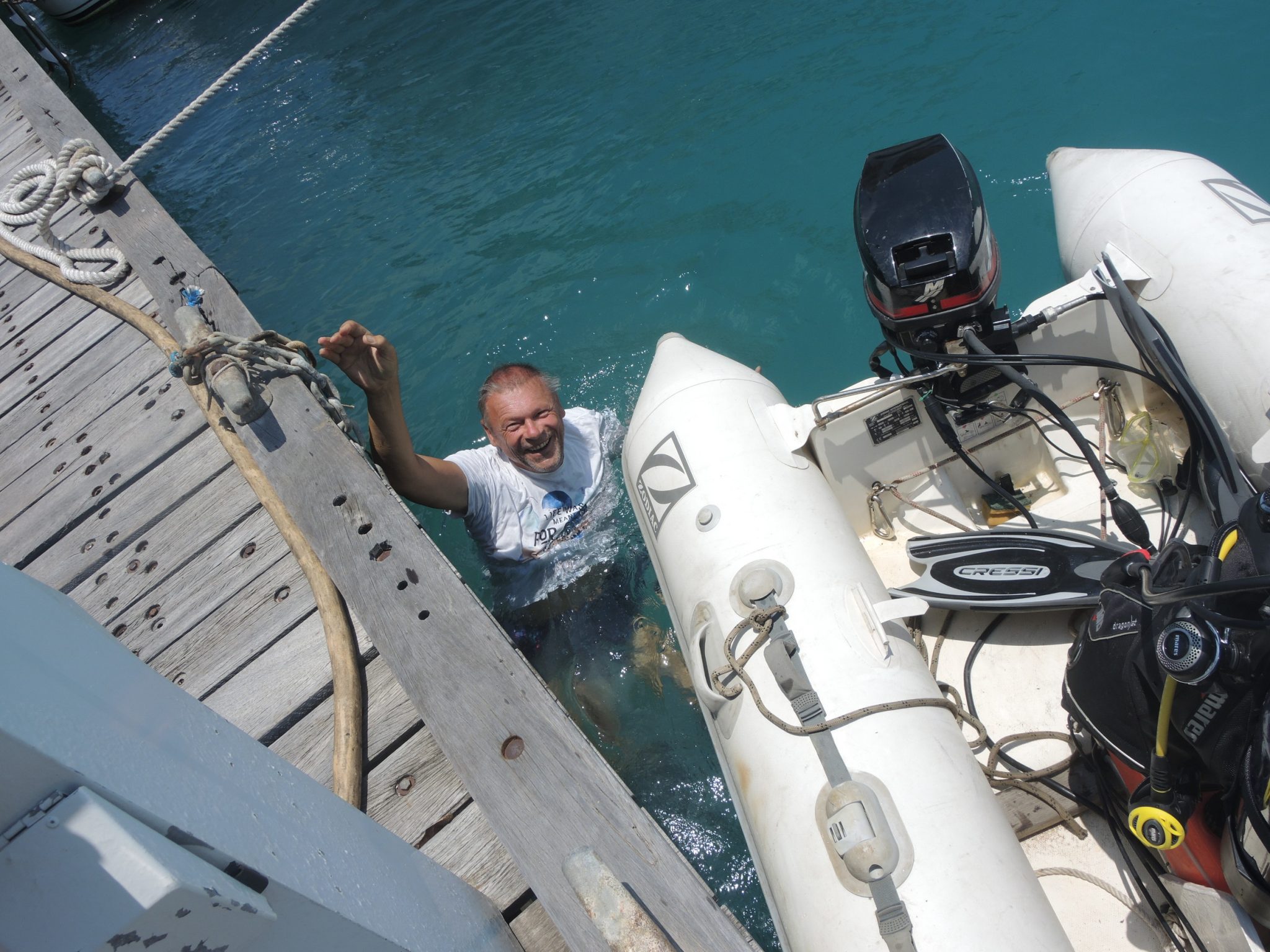 Charly drives the dinghy to the jetty. When getting out, the tail of the dinghy slides away from the jetty and a first unwanted dive begins. Unfortunately I'm too slow to capture the dinghy balancing act with the camera. There is no damage, Charly wanted to dive anyway.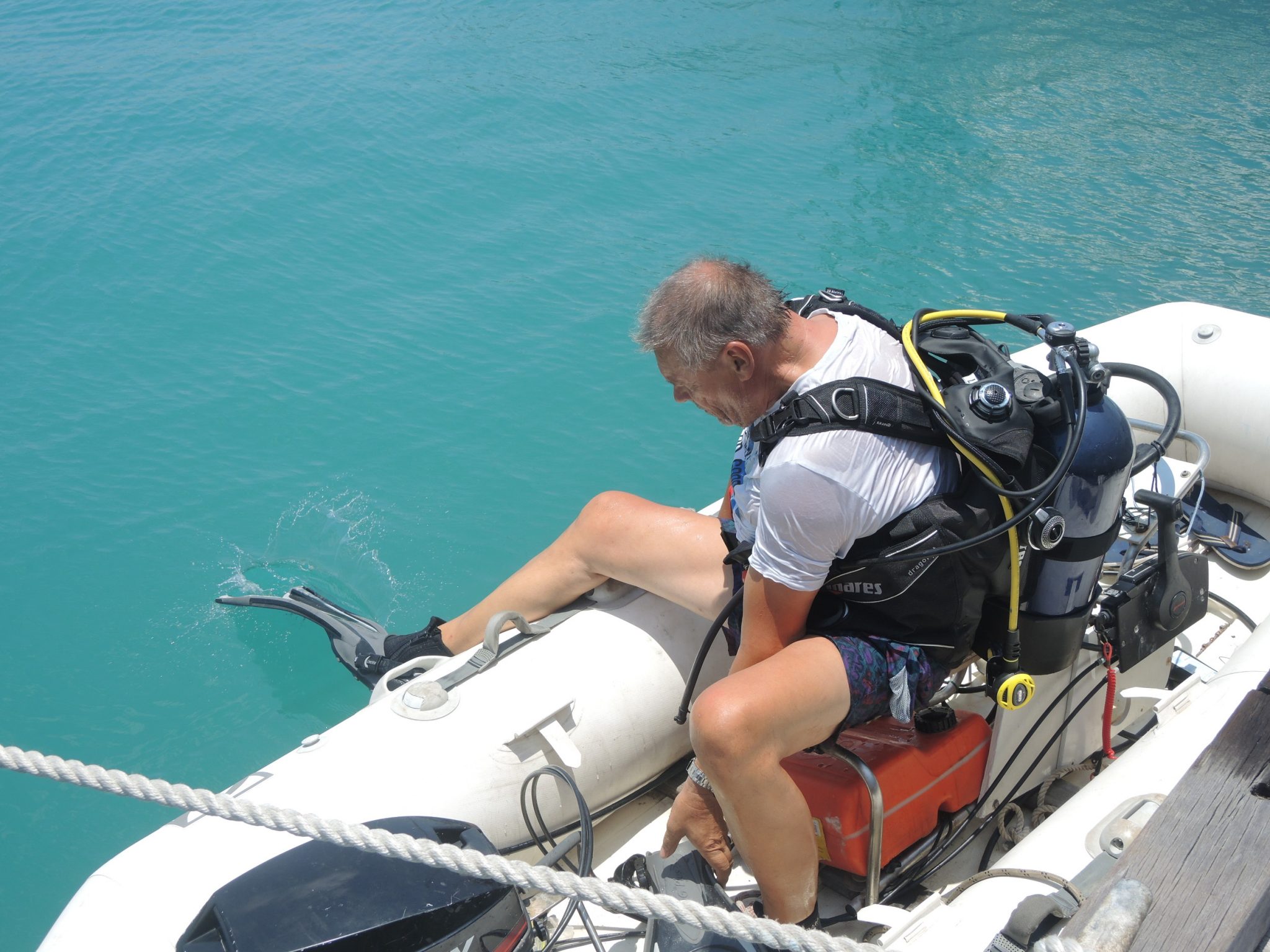 The second dive takes place at the exact moment that Charly chose. The dinghy no longer has a say. From now on everything is going according to plan.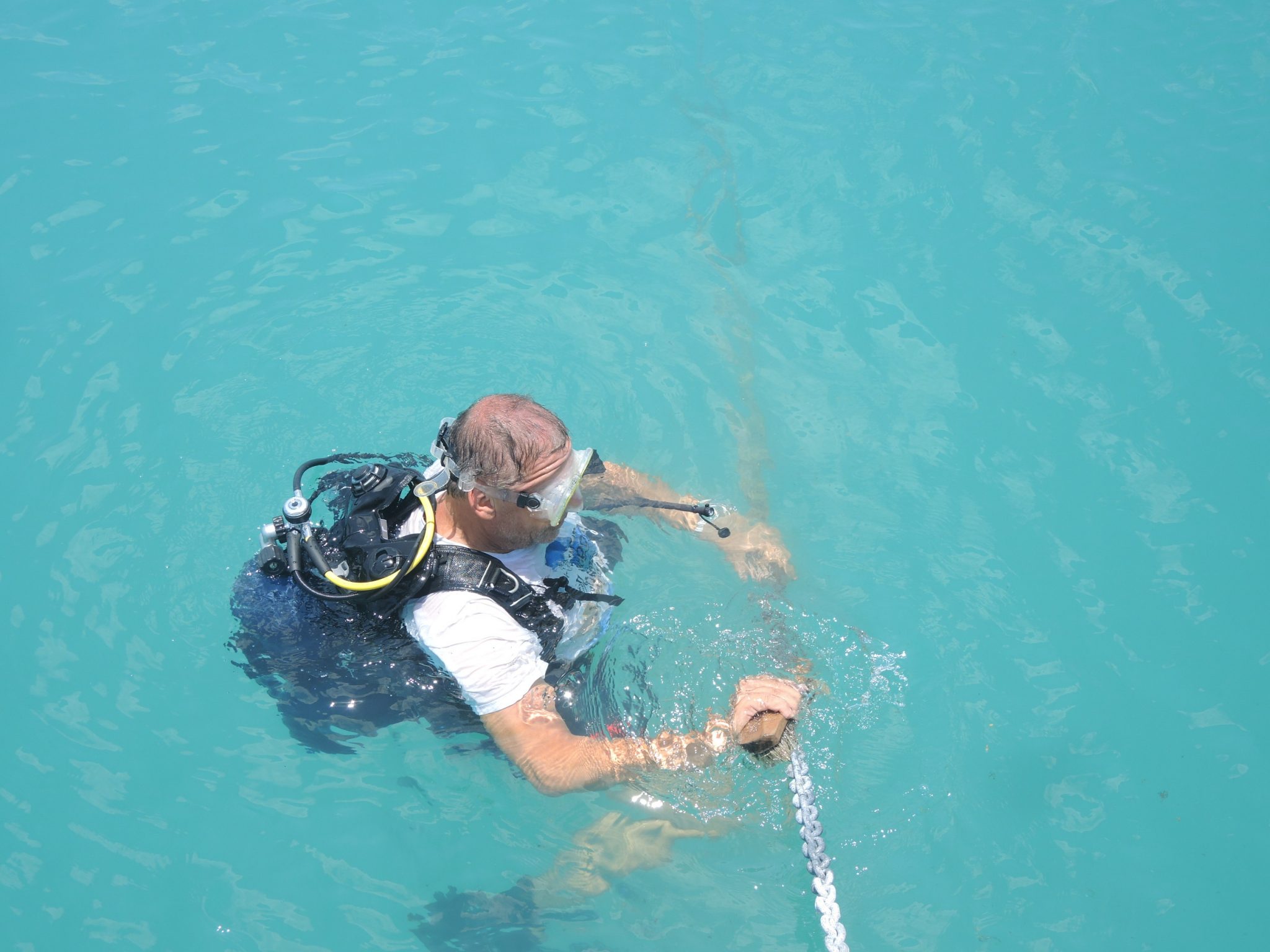 Now I can take a few more pictures before Charly disappears under water. The algae float around in big clouds when he scrubs the chain. I couldn't have done that myself, the harbor basin is too deep for that.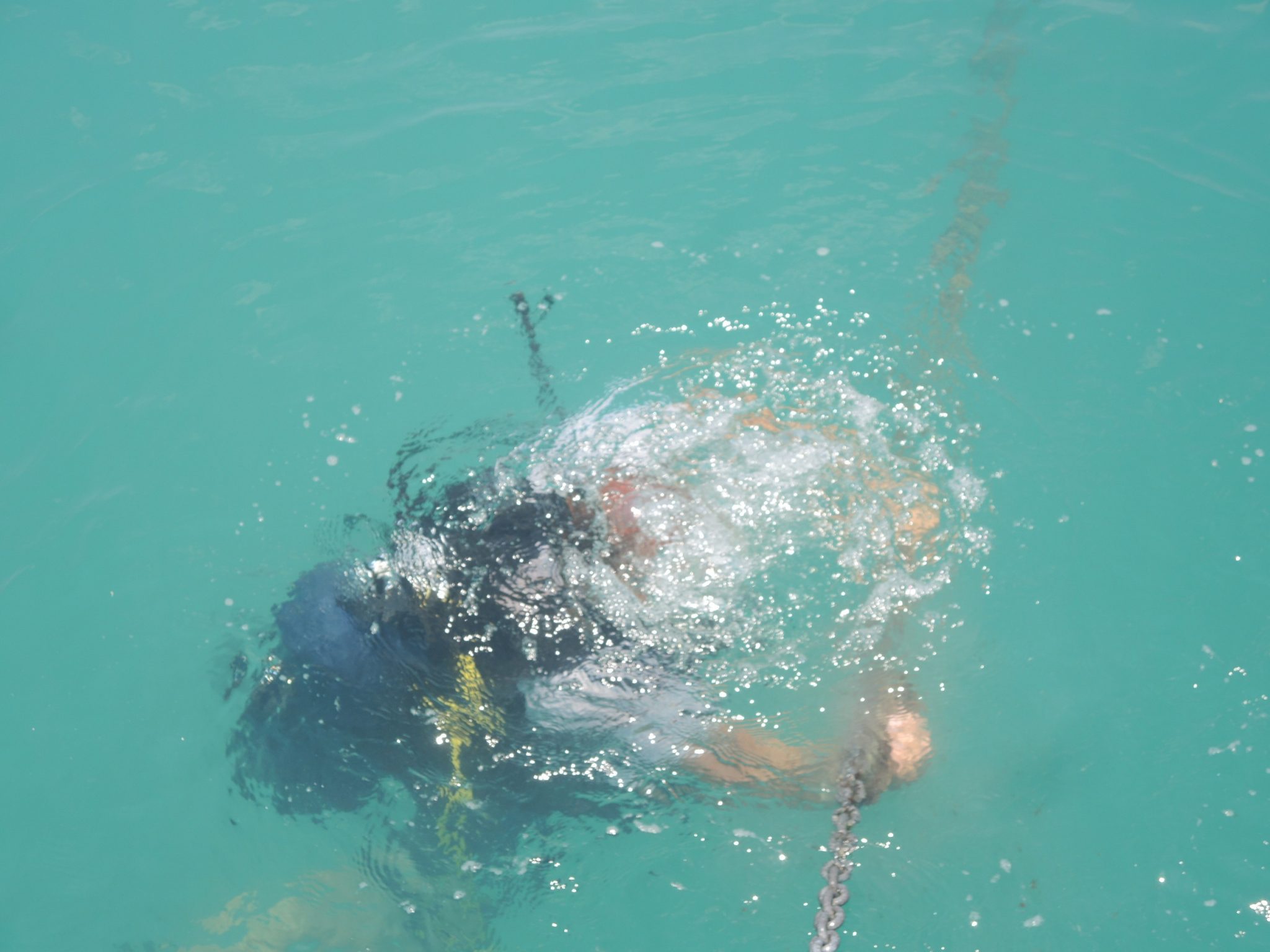 Scrubbing the underwater ship along the water pass is also possible without diving equipment.
As Charly goes down, I remember that I still have the Gopro on board. I attach it to a boat hook and can make a video of Charly slowly diving down the chain.
I like what Charly has to say about the anchor. He is well buried. That's how it should be. In order to replace the electrolytes in his body again, he is given a cold isotonic barley drink. Nice. Many many thanks!!!