After pretty much a 26 hour drive or 136 miles we arrived in Tenerife. In the last hours before the arrival, the wind unfortunately decreased a lot, otherwise we would have made the route in less than 24 hours. But we are here, in the last port before the Caribbean. If everything works as planned.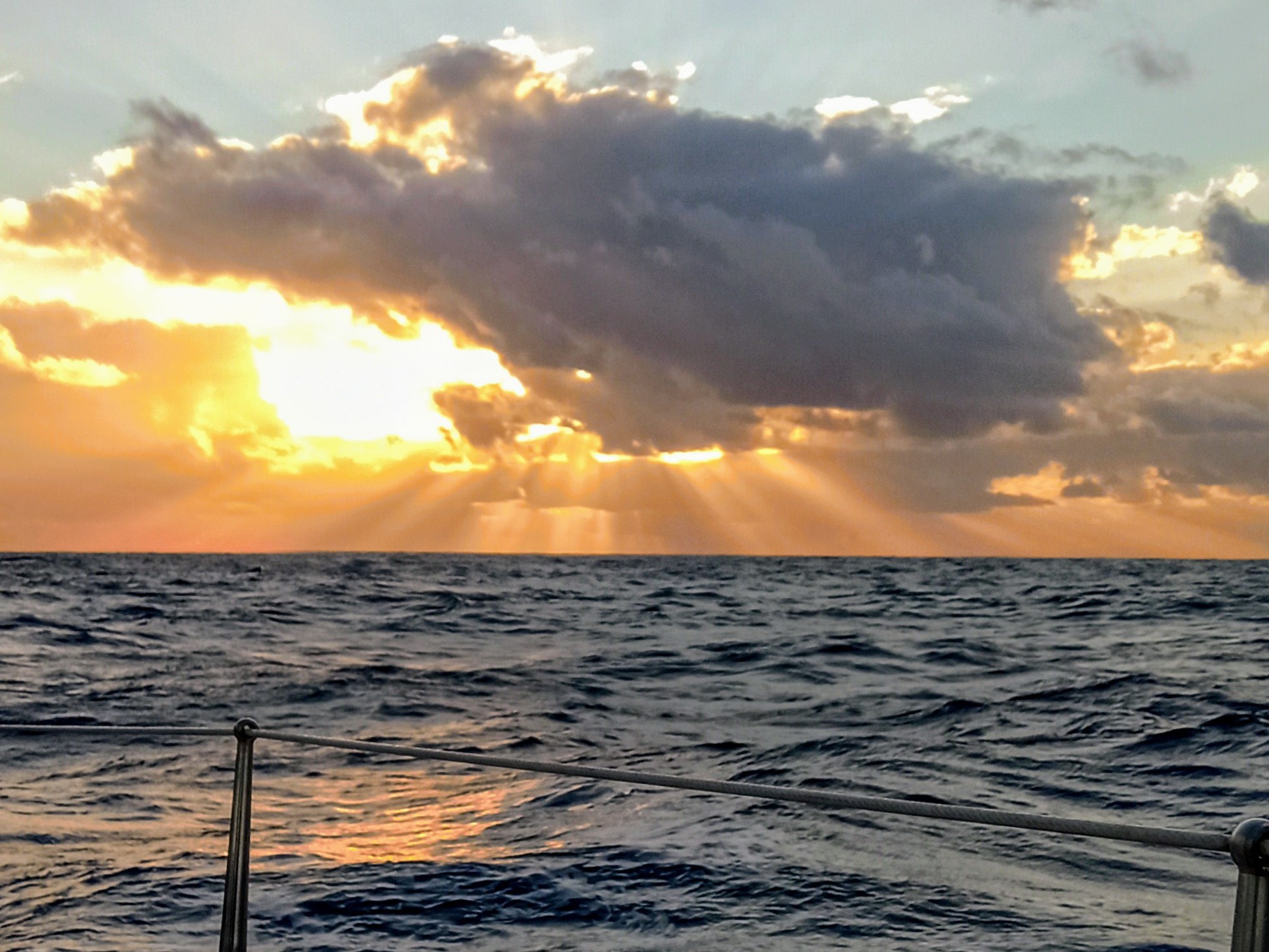 The wind came from aft directions all the time, the waves too. As usual, this had the effect that Jens shared his dinner with Neptune. He actually fed everything to Neptune. I should have pulled the nice steak in myself. With good will I would have found room for it. While he slept off his seasickness, I filled him with a tomato bag soup with rice in a thermos. It stayed in there.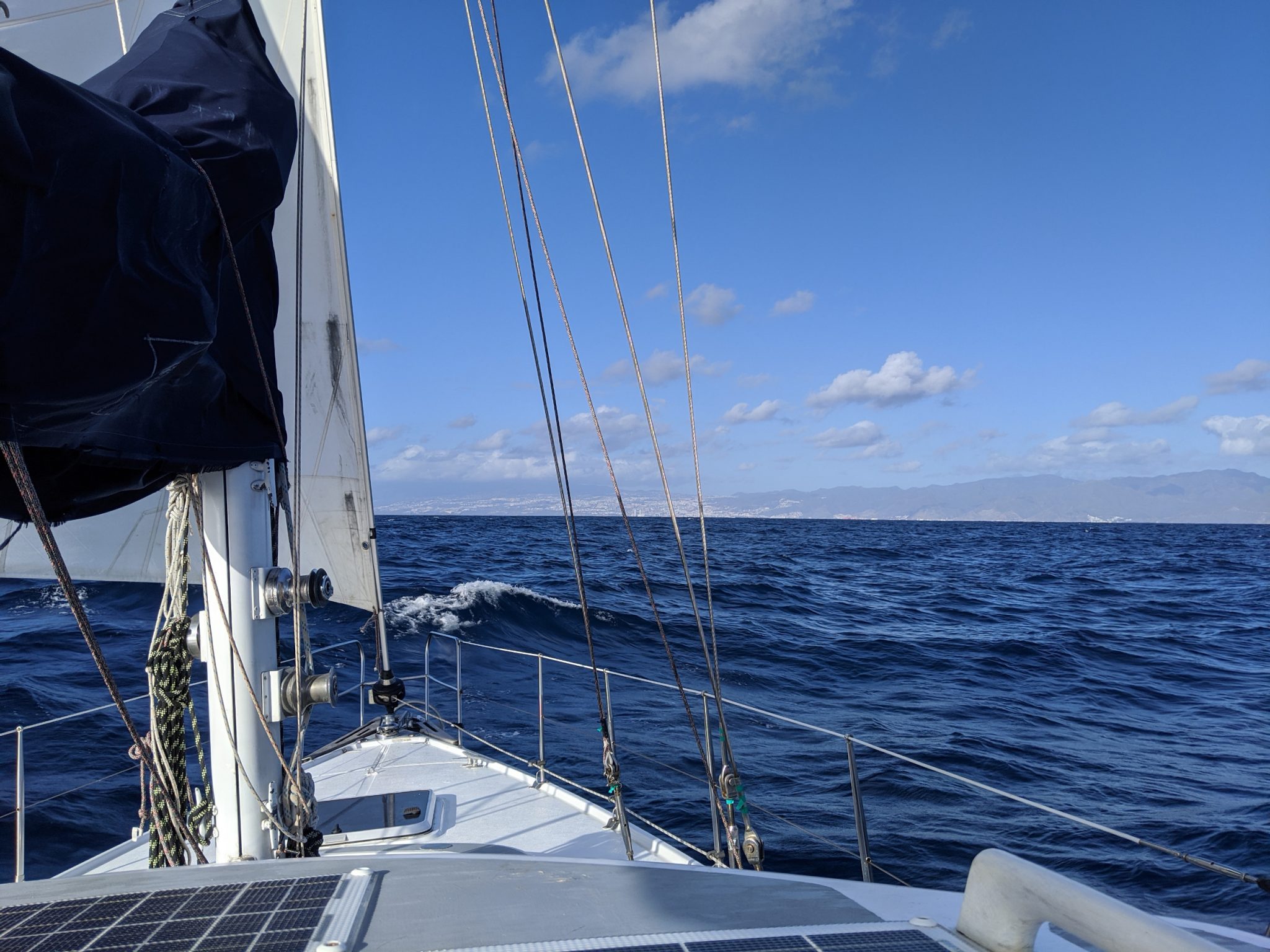 During the approach, contact to the marina via VHF channel 9 was unproblematic, a marinero was waiting for us on the jetty and helped with the mooring. Our new neighbors are friendly French people, with whom I can once again practice my knowledge of their national language.
The WIFI is chargeable here. But it is also fast as a rat. It costs around € 2 a day and it's worth it. We have been able to update nautical charts within a short time, and the Hessian radio is again playing without interruptions. We are looking forward to the Eintracht game on Thursday.
Souvenirs from the Marina Rubicon: In the Marina Rubicon you have to borrow adapters for the shore power cable for a deposit of € 50; the sockets installed there are sufficient for 32A and have the large plugs. The adapters are not waterproof. That's why our shore power plug has filled with water over time. First of all here in Santa Cruz FI switch hewn out. Of course, we also stole the electricity from the friendly French in this way. Thank you, Marina Rubicon!
According to Google, the nearest supermarket is only 300 meters away, and it is not far to the city center. We will try it out.