The last time I was with Sissi was on March 11th. At that time Jens and I came from Bonaire and anchored and moored Sissi in the port of Oranjestad. On July 1st I was outside for a few hours and it was good for me. Sailing is good for the soul, but it's also fun.
A few weeks ago, I asked Edward and Shelley if they didn't want to go sailing. I wanted to go on a sailing trip and needed my hands.
My nervousness before the start is great. I have the boat full of people who have never been on a sailboat before. No wrong. People have never ridden a boat, even though they live on an island. We want to have some fun and test whether they are all seaworthy.
I worked on board for two days to get Sissi ready for the sea again. It's hard to believe how many things are no longer in place when the boat has only been in port for a quarter of a year. And why did I actually moor the boat with six lines on the dock?
Since the wind always comes from starboard aft and mostly blows quite decently, I want to use an anchor line to hold the boat in position while pulling up the anchor chain. It works quite well at the beginning, but the maneuver ends in the mooring line of the neighbor. Unfavorable. I am amazed at how relaxed I am. The harbor master drags us back on the rubber dinghy and we can start our adventure.
My luck is huge when the sails finally stand and the engine stops. Only the soft whir of the electric autopilot can be heard next to the wind. The passengers are thrilled.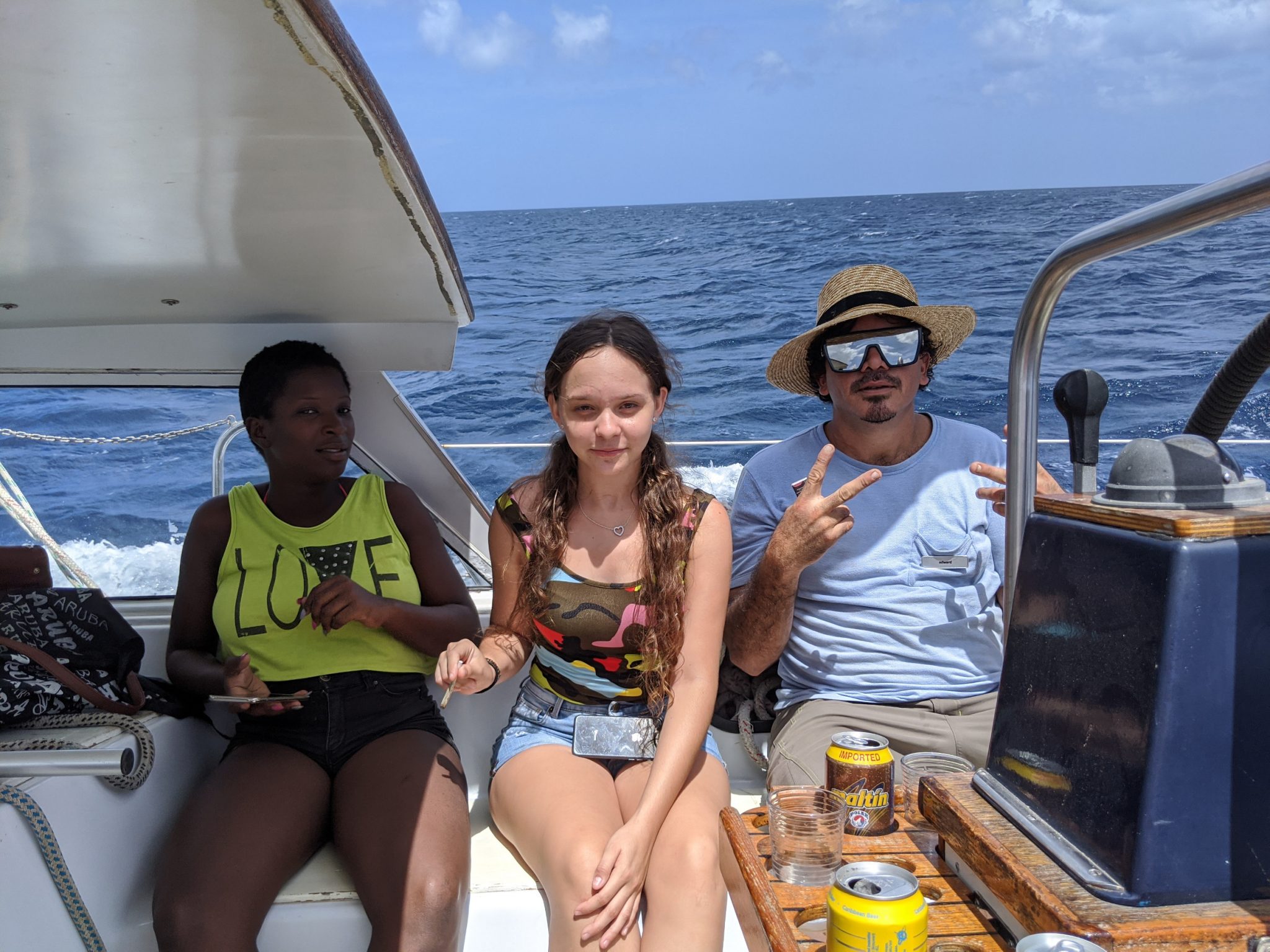 Micheline is the wife of Edward and Shelley his sister. Two children were supposed to go as well, but had to go to school. The next time we do it at the weekend or during the summer vacation, then they can go with you.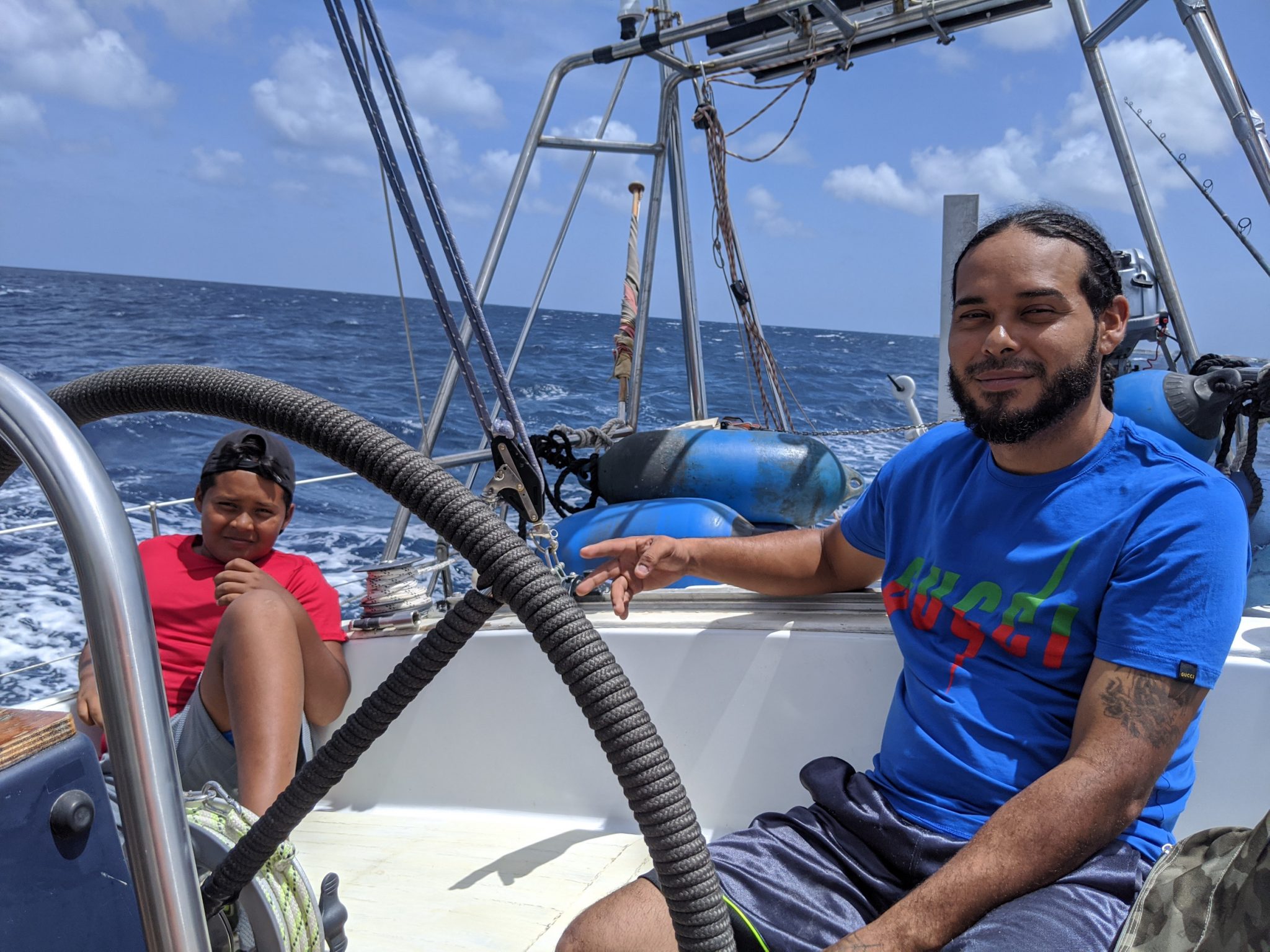 Dickie, on the other hand, is friends with Edward and brought his 12-year-old son with him. Unfortunately I forgot his name. He probably should have gone to school too, but was on board.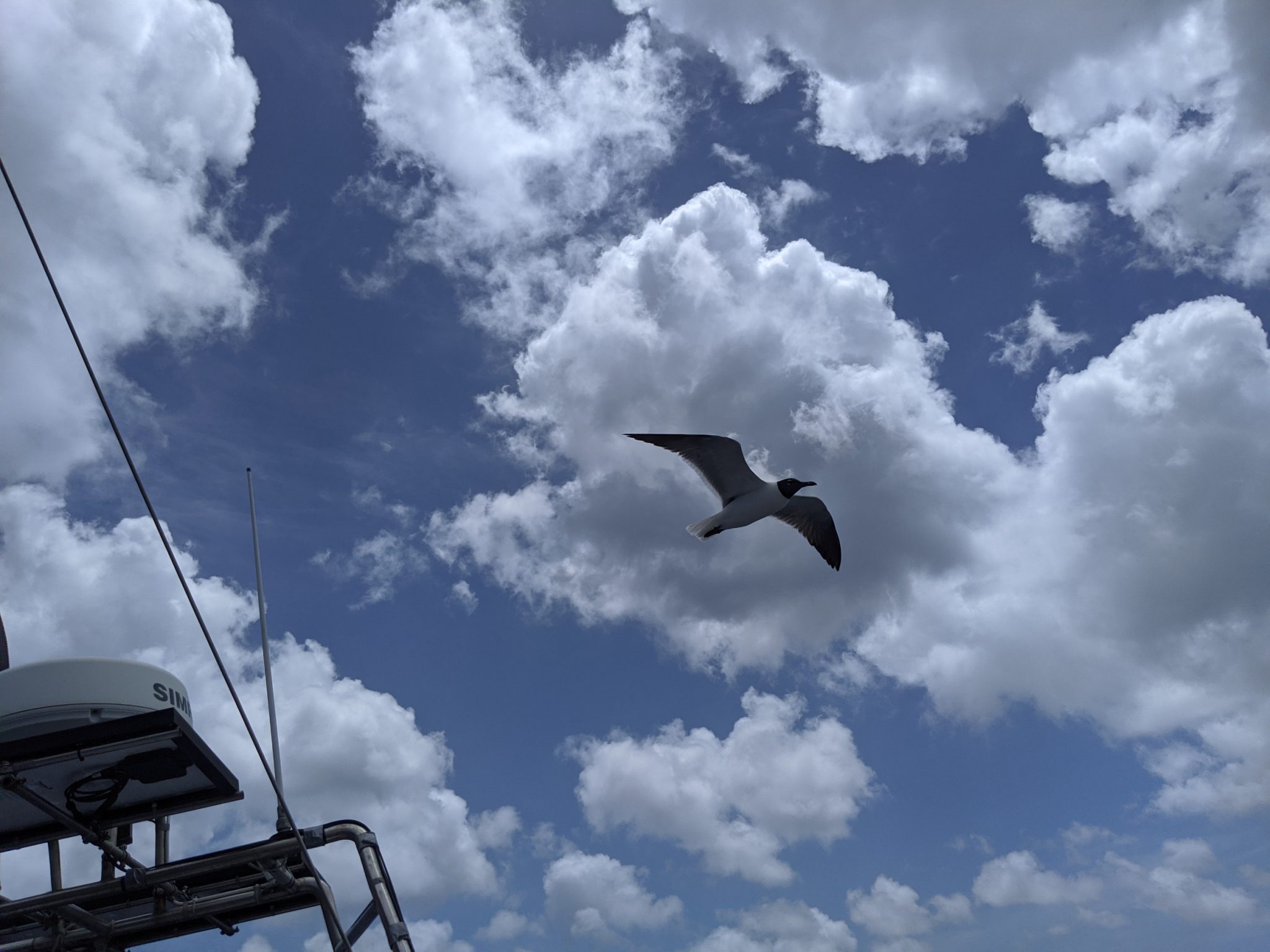 After a short time a seagull accompanies us. She gets really clingy when Shelley starts feeding her potato chips. Seagulls really eat everything.
Edward wants to try out how a boat sails. This is of course not a problem, after a push of a button the autopilot stops.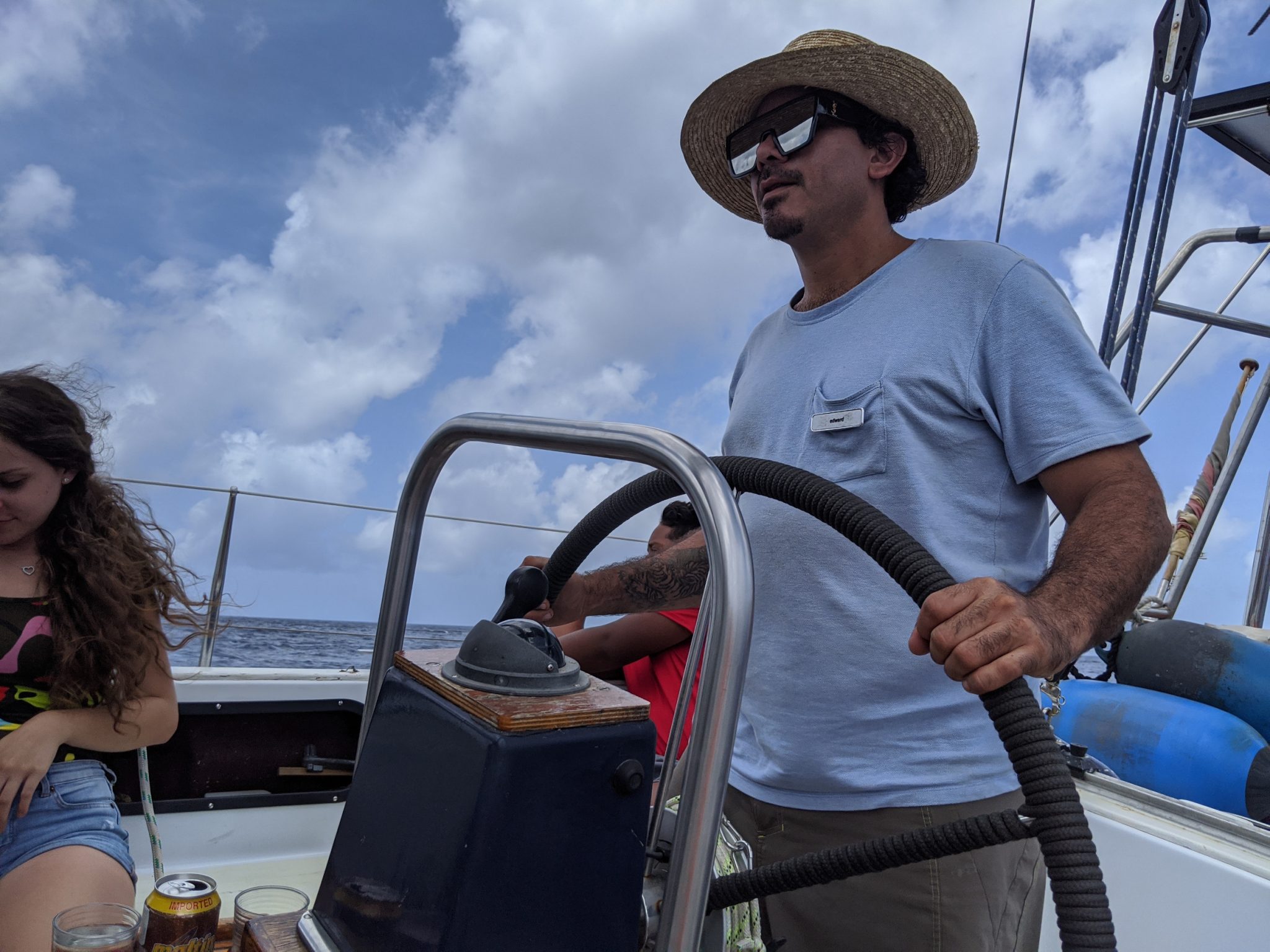 The autopilot starts operating five minutes later. We went into an unwanted turn twice. Edward realizes that a sailboat drives differently than a car.
Shelley goes below deck to tap a glass of water from the tap. Then she screeches, because a smelly, brown broth comes out of the tap. Um After only three and a half months, a biological sediment has apparently formed in the water tank, which has now been shaken by sailing. Lekker.
At this point, everything is still good. If we had sailed a few more hours, nothing would have happened. Nothing at all. But the ladies ask me if it is possible to jump into the ocean. Of course that is possible. We take the sails down and unfold the bathing ladder. One of my easiest exercises.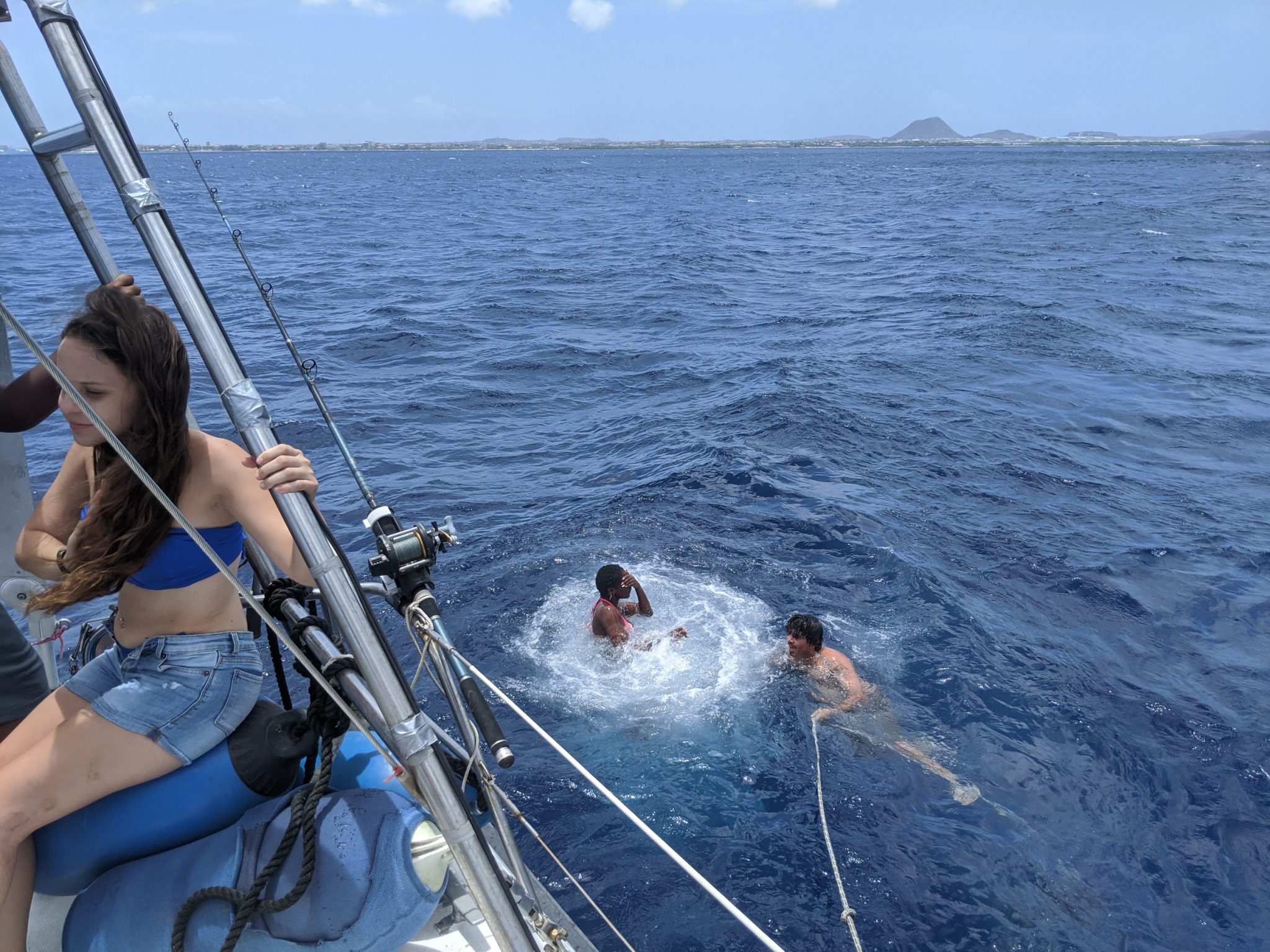 Shelley and Micheline go below deck to change. This is a mistake, because without a sail Sissi tumbles in all directions in the waves. It is a false claim that Micheline would have turned white as a sheet. The bare truth, however, is that they both come back on deck with the expression "I'm terribly miserable."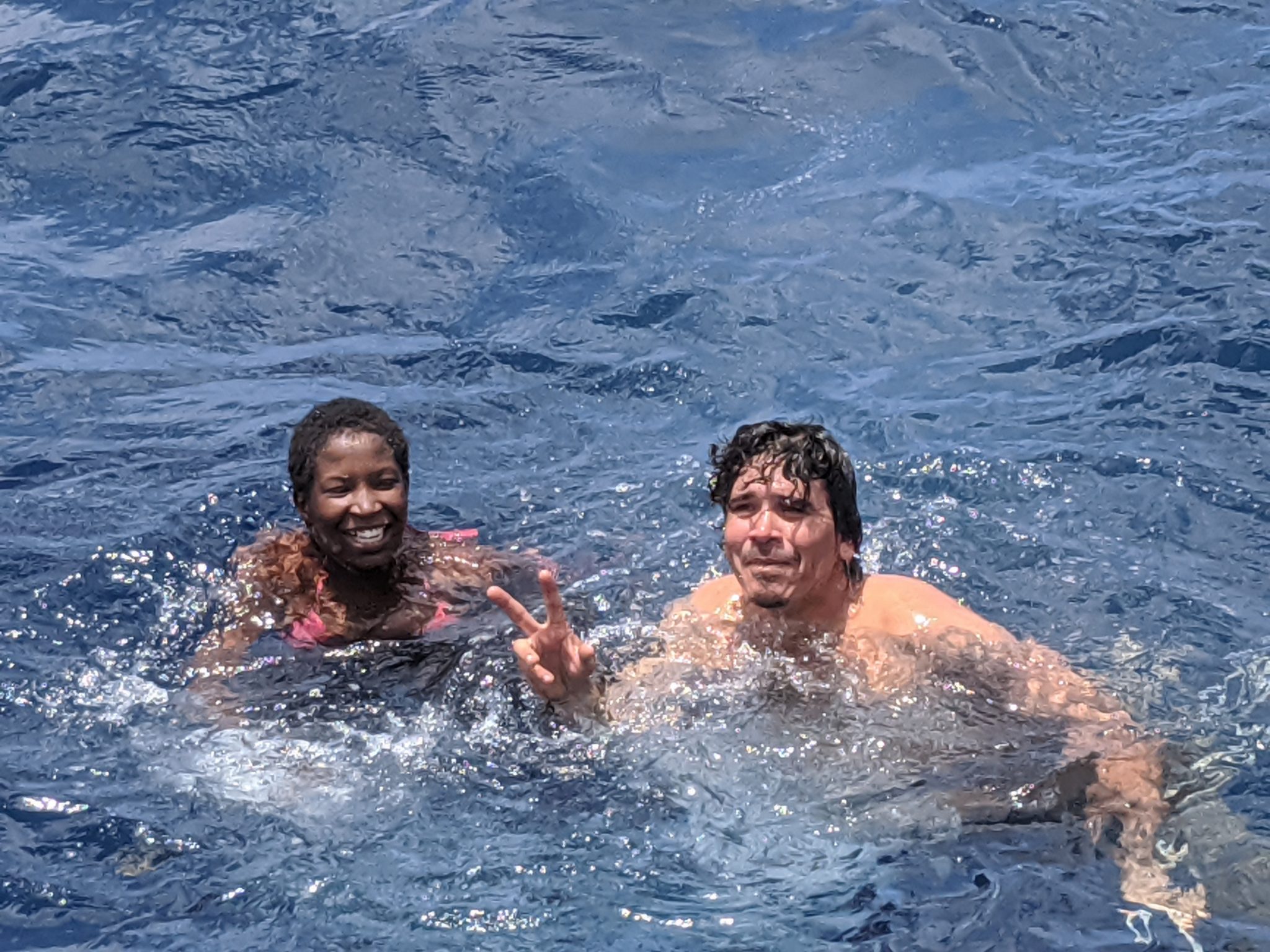 Nevertheless, bathing is fun. Since Sissi is still driven by the wind at a speed of 1.5 kn, everyone has to swim properly. However, I put a long line in the water so that it could hold on and rest. At a depth of 300 meters, things are not going so well.
While the men are still raging in the water, the women have looked for a new job. They take turns posing together for their WhatsApp and Instagram profiles. Of course, they want to make their friends and acquaintances tense.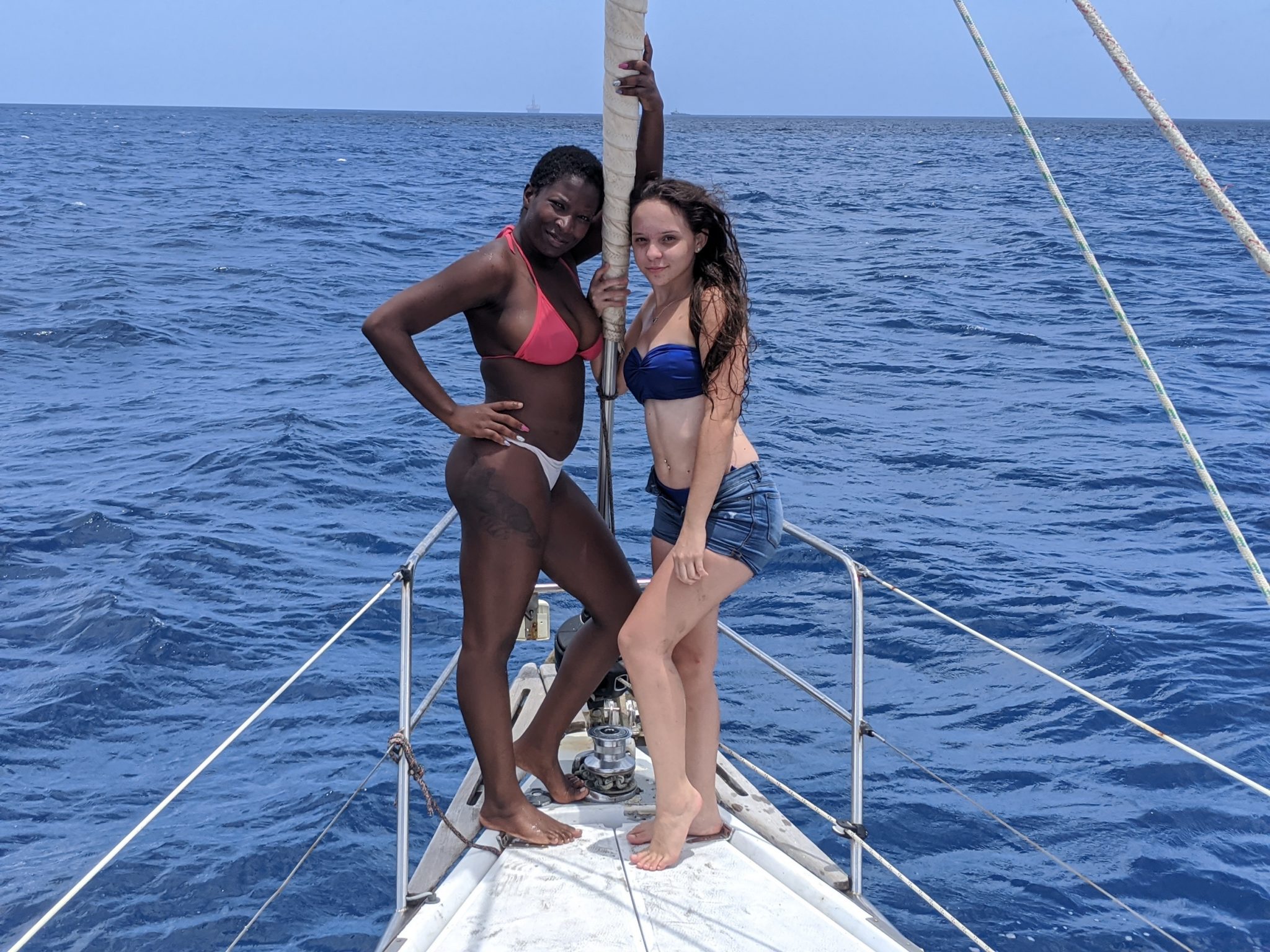 We continue sailing, but it is no longer a pleasure. We both need buckets, the cockpit is thrown up synchronously. Too bad, but there is no other way. We turn around and drive back to the port. The harbor master helps anchor with his rubber boat and the adventure is over.
Maybe we'll do it again, but then we'll stop swimming.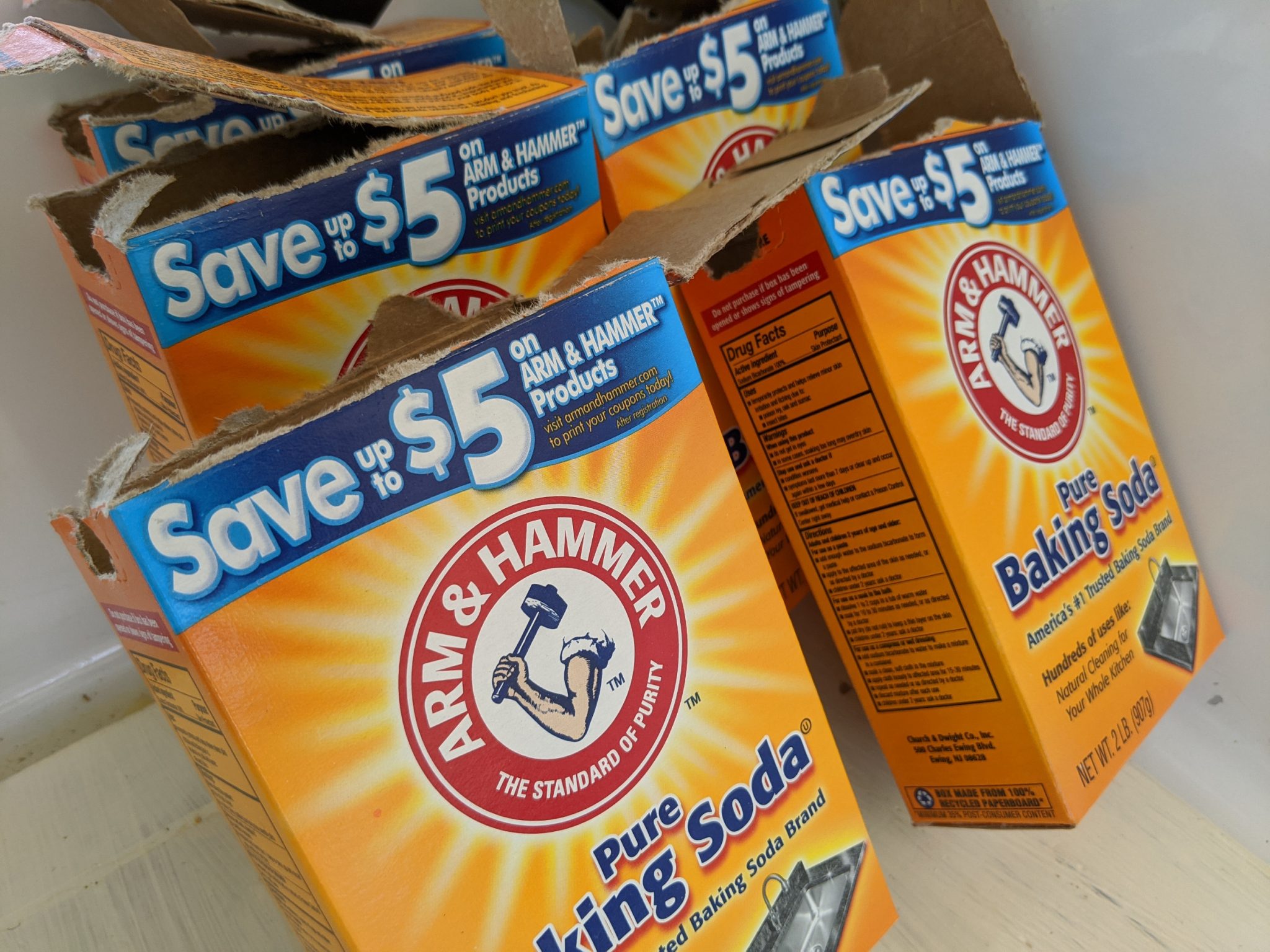 The following day, I go to the marina shop for sailing equipment and ask about cleaning agents for the drinking water tank. I'm even so stupid that I let Charly take me to another store because the product you want isn't available here in the marina. The next shop owner asks me why I'm not using baking soda. I smack my forehead with the palm of my hand - of course!
While we were sailing, a few new boats even came into the harbor. Now I have new, totally nice neighbors on the jetty.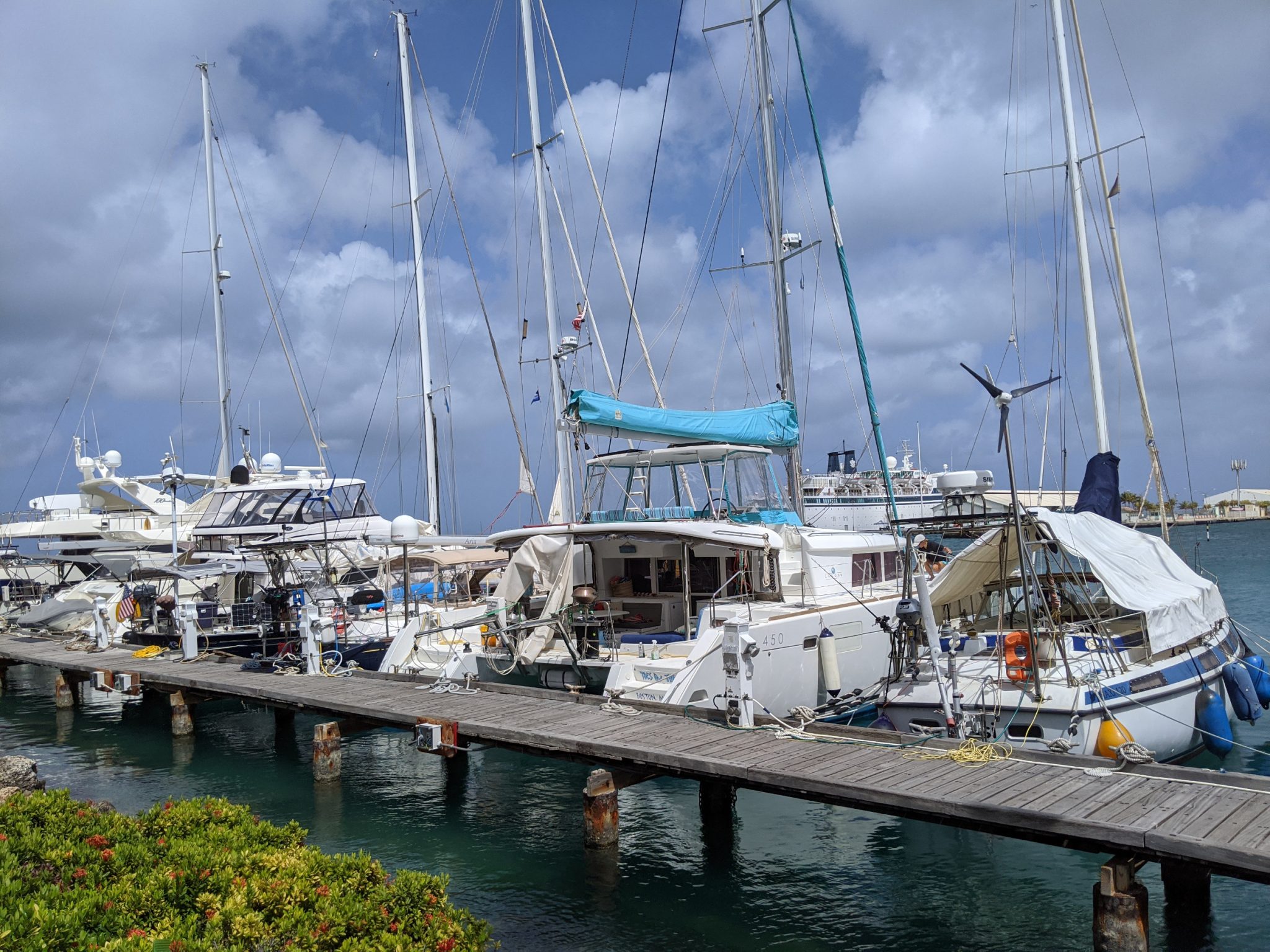 Last but not least, I pass the 5 o'clock bar yesterday, the baking soda is working in my water tank. The new neighbors are at the counter together with Jutta and Charly. Five minutes later I'm standing by too, I'm also invited to a birthday party.
The evening was nice, my drinking water tasted good and looked great. The visual inspection of the tanks from the inside presents me with shiny stainless steel.