I've been to the cats a few times since I wrote the last post. I could also relax with the donkeys on Sunday afternoons. Life goes on at a leisurely pace here and not much usually happens. The big events in the world do not take place in Aruba. I can tell little anecdotes, of course, and the story of Ellie, for example, has what it takes to become a very big drama.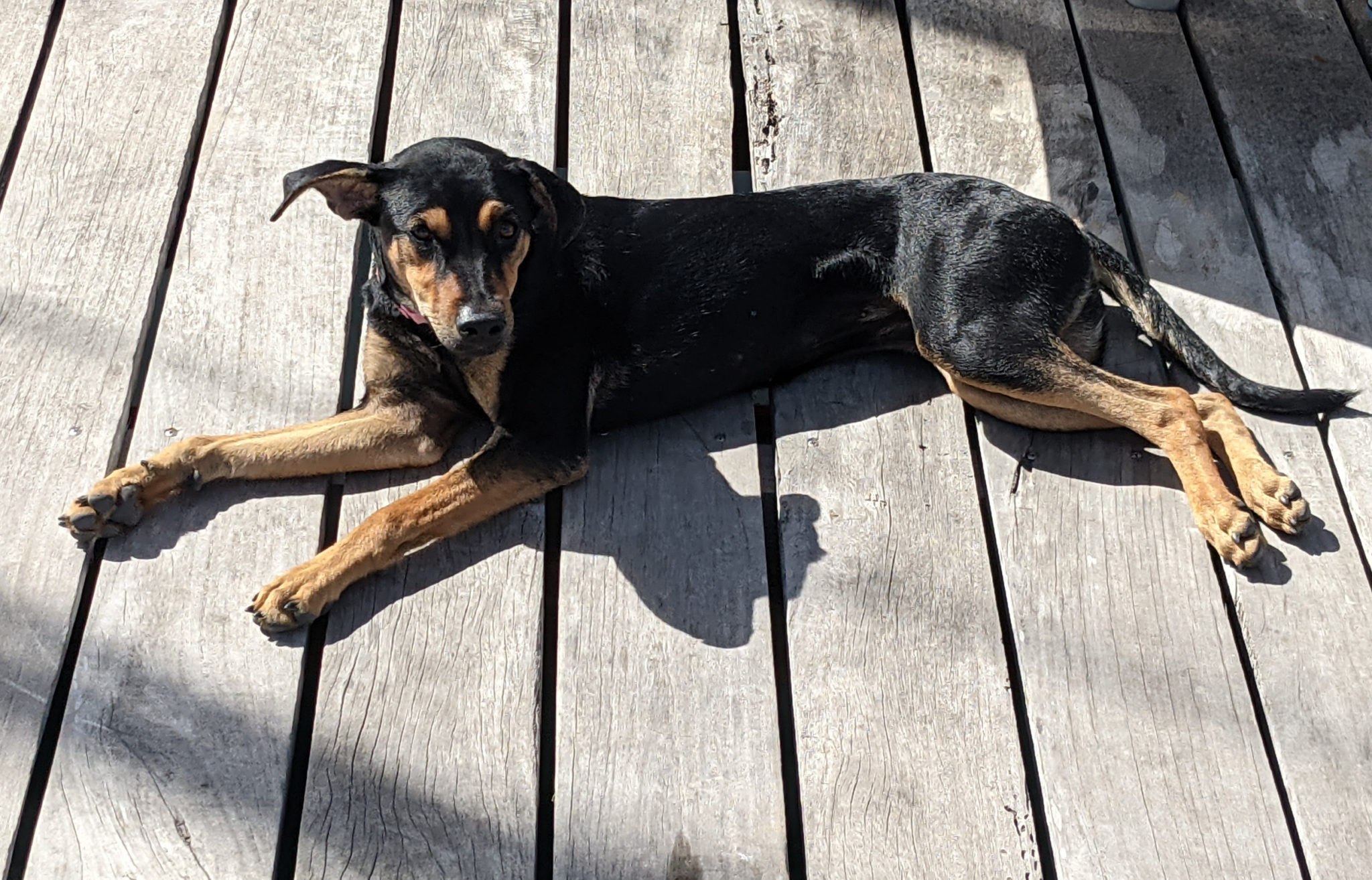 The sailing yacht was almost two weeks ago Pamina arrived here in Varadero. The German flag is waving at the stern and Lea, Rebecca, Sönke and Charly are on board. A completely normal family who treats themselves to a break on the barefoot route. While I'm drinking my morning coffee, Paul calls me over. A German boat would come in and I could help out with language problems. Of course, I like to do that, and I welcome any variety in everyday life. Not only is the size of the boat impressive, the size of Charly, the dog on board, is also impressive. He is now 12 years old.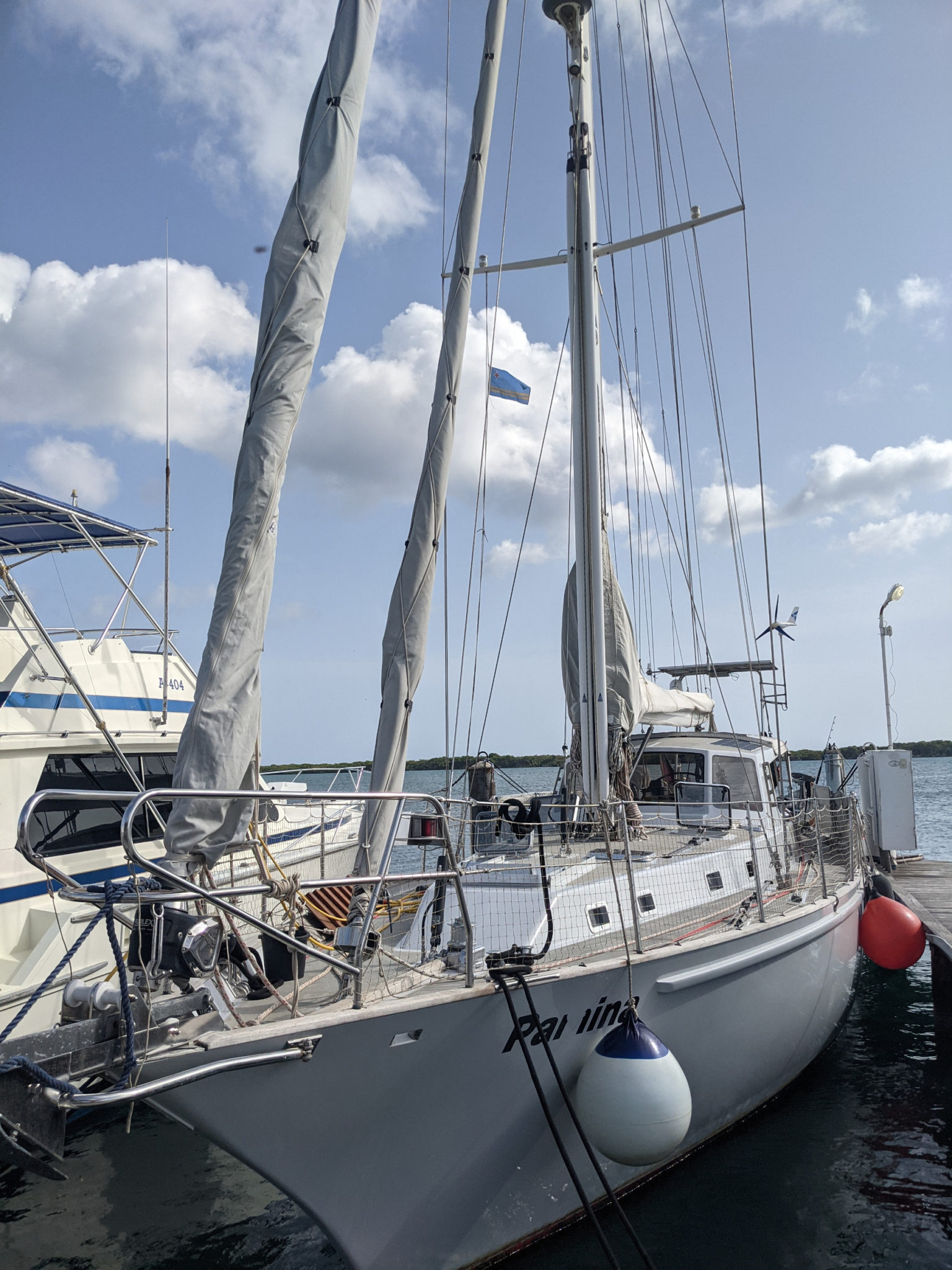 A huge program is planned for the Pamina in Aruba. The boat is to be taken out of the water and painted from below. Sönke has also ordered new batteries to be installed here. Air conditioning for the Pamina is also on the to-do list. So we're going to spend some time here together. Sönke is of the opinion that everything will be ready by the end of August, but he still believes in successful project management in Aruba. The first disappointment was that of the 24 battery cells ordered, only 12 were delivered. I'm curious how long the subsequent delivery will take, the first load was on the way for six weeks.
Callas, Caruso and Pavarotti. Three kittens, who are distinguished by their extraordinary vocal power, moved into the shelter last week. We are curious whether the white male is deaf. We haven't been able to find out yet.
To make it easier for me to say goodbye to these cute pointed ears, I try not to take the fate of the others to heart. I don't usually learn the names either. The opera singers, however, grew on my dung, I had the task of finding a name.
And then there would be Ellie. Lea (7) met her in the fish restaurant, the two played a lot together. Ellie is a several month old stray who lives in the harbor area with a few other dogs. This is not unusual, the marina employees, fishermen, sailors and the people from the restaurant provide water and the occasional food. You can't let the dog go to waste. Ellie distinguishes itself from other street dogs by wearing a collar. And Rebecca thinks Ellie is cute too, she gave her her name. She rid them of dozens of ticks and treated them with flea medicine. I now always raise the family with the fact that they now need a second dog basket below deck. Charly is also enthusiastic about Ellie, because she has been hot in the last few days and he had his second spring. Hopefully nothing burned there ...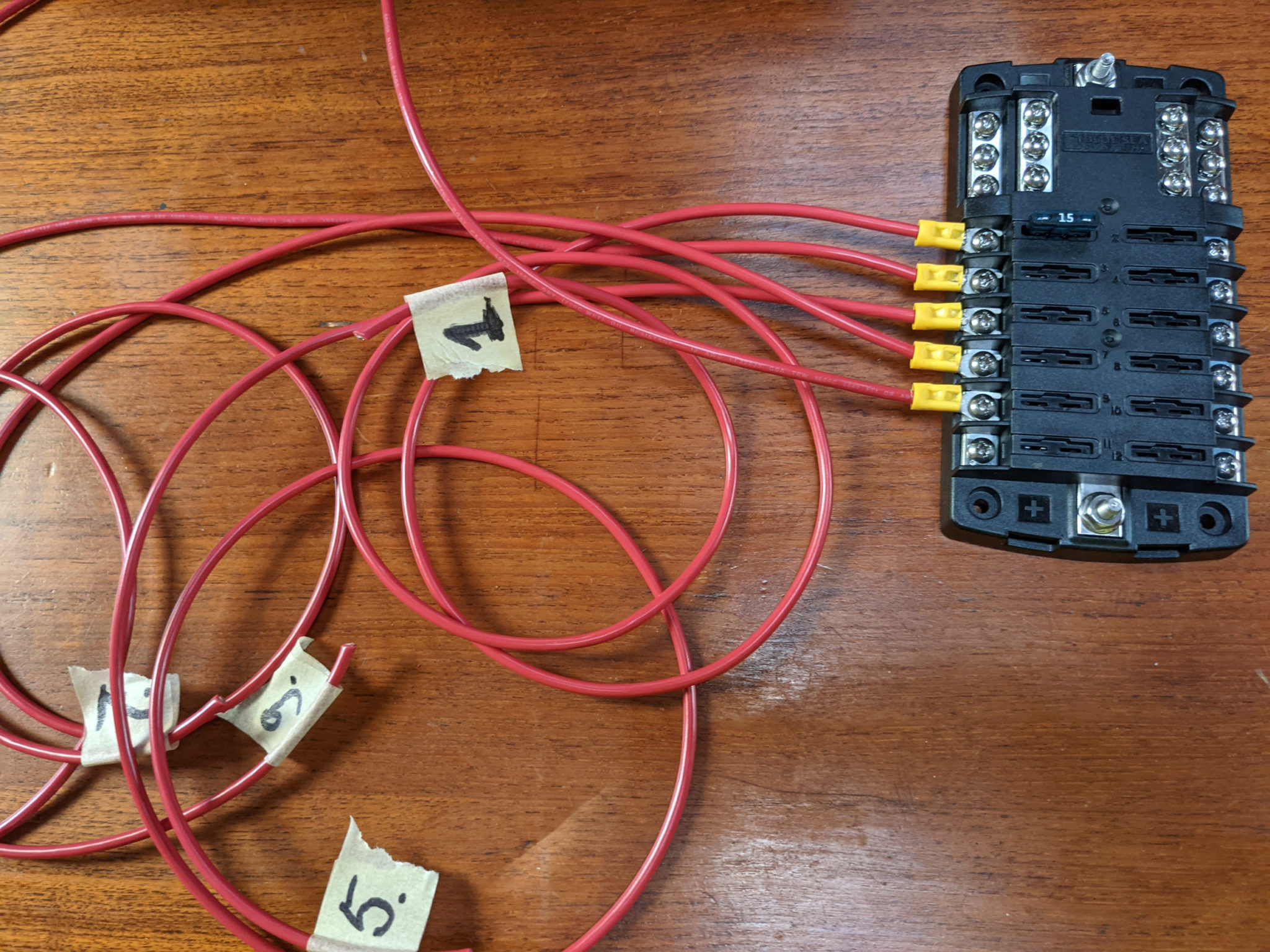 My elbow is still preventing me from working. Fortunately, there has been a steady improvement in the last few days, so I can hope to be able to tackle things properly again in a week or two. Meanwhile, I'm slowly crawling towards my goal in terms of work. The old fuse box is equipped with automatic circuit breakers that are probably as old as Sissi. These are now so low that they trigger, among other things, at different currents.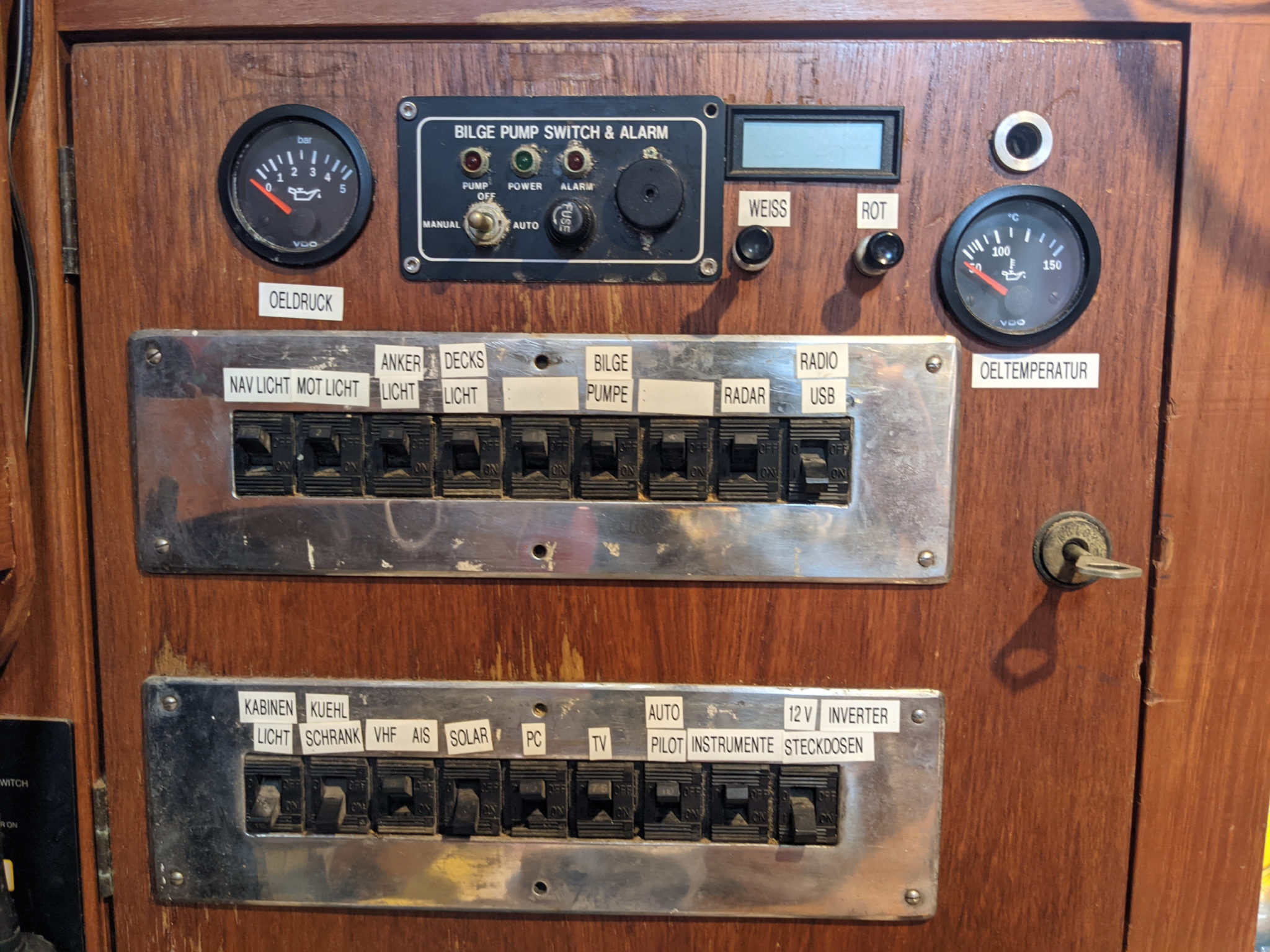 Some of the machines are no longer usable. The stuff is completely thrown out. I replace it with two fuse boxes with fuses and simple switches. These also want to be wired, fuses, switches, cables and the base plate have to be obtained.
I get the fuse box and the power cables from Budget Marine. Dreadfully expensive, but designed for use on boats. In this respect, it is certainly a good investment. But I can't find anything with the counters, Budget Marine can't meet my needs here. There is also a shortage of fuses here. So then I go to Boat & Fishing Aruba. They have 10 of the switches I need, of which I need 24. I order the other 14, they should arrive in the first week of August. The mounting brackets are not available for this, and they cannot be ordered. Huh? But I saw these brackets at Budget Marine. However, Budget only has one in store, so I'll order the rest. They should also come in the first week of August.
In the meantime I can wire up the two fuse boxes. Fuses and cable lugs are available in hardware stores. But the hardware store doesn't have any wood that I can use as a carrier plate. The boards available are all 2.4 m long and 1.2 m wide and therefore do not fit in my car. In addition, they don't want to sell me the small 36 cm by 40 cm board, I would have to take the whole board. This can be done better.
I ask Soraida. She gives me the tip to try a carpenter's shop. A quarter of an hour and two corners later I have a piece of wood sawn to size. A nice sense of achievement.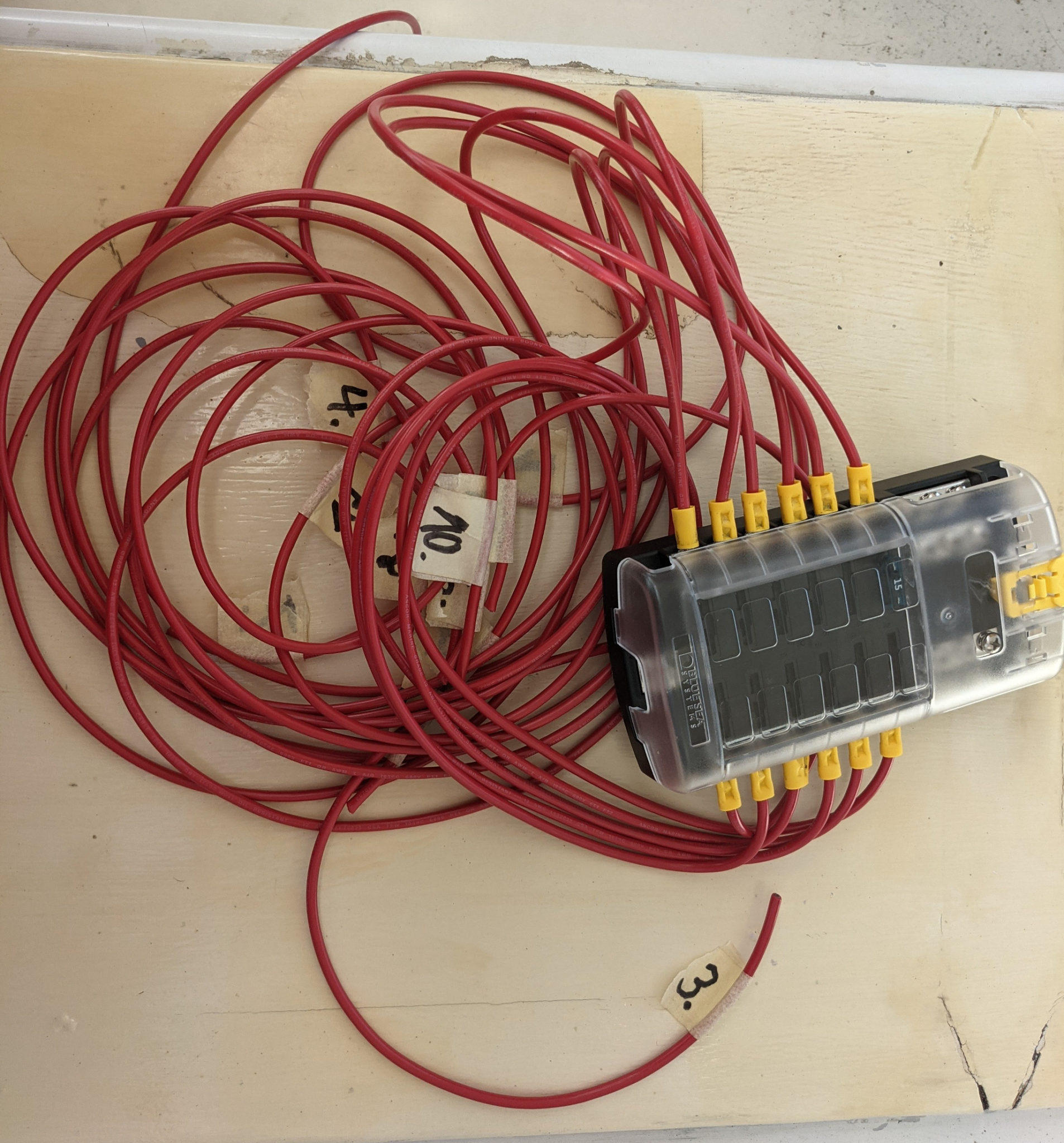 Meanwhile, I keep seeing Ellie on board the Pamina. After she fell into the water on one of the first days and was rescued by Rebecca, she can now get on and off board independently. Charly is certainly very happy when the family goes on a trip and he has to guard the boat by himself. Only Sönke has been steadfast so far and proclaims his opinion that he doesn't need a second dog on board. He regularly scares Ellie away. A real street dog doesn't mind. Besides, everyone else loves Ellie.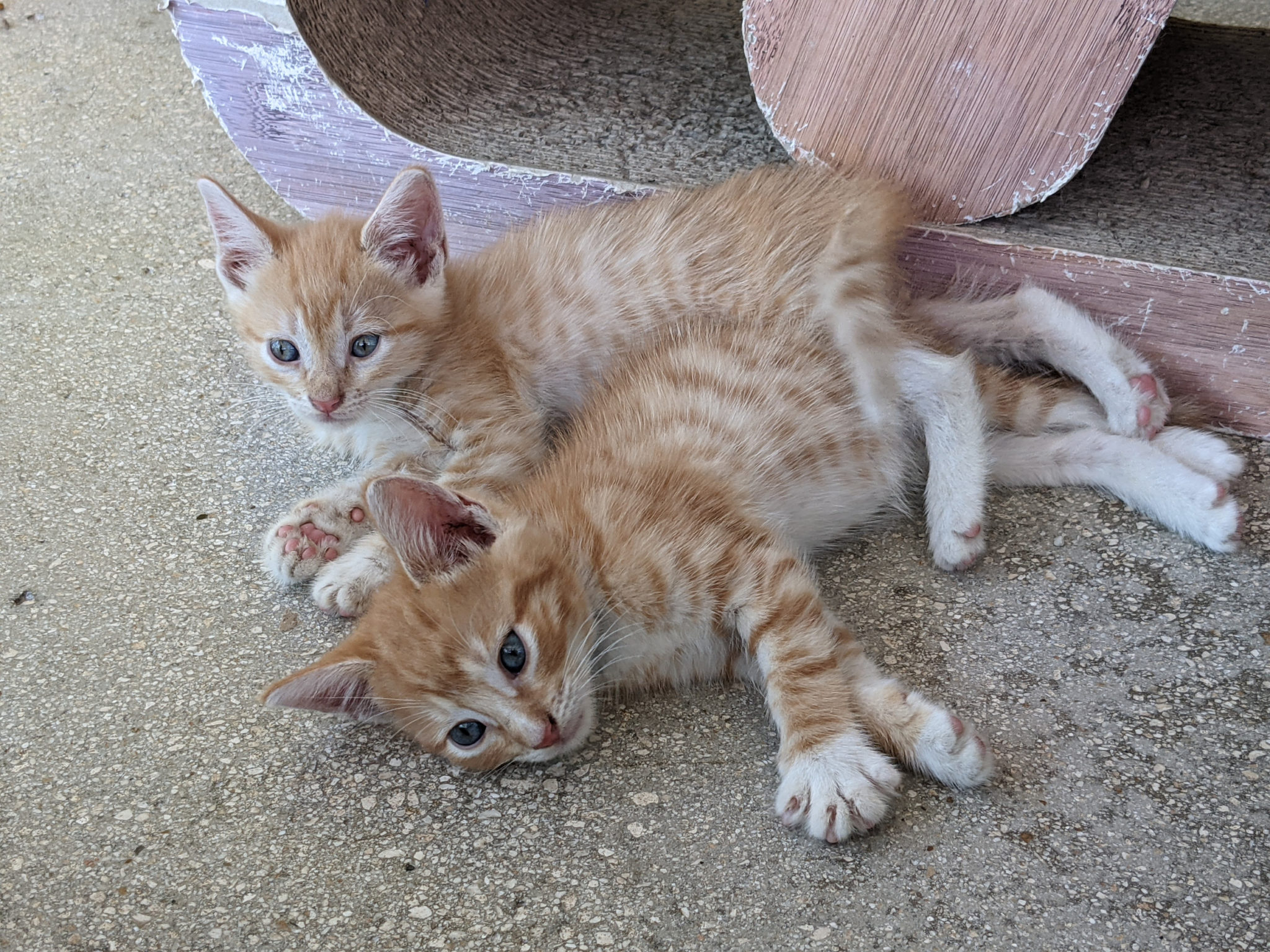 In any case, I won't let my relationship with the cats and kittens at the animal shelter get so deep. Only Elvis is regularly petted and petted by me. I can do that because he will probably never leave the shelter in his life. He had been placed with a family a year or two ago and was becoming utterly unhappy. He stopped eating and hid in corners. When he got back to the shelter, he blossomed again and was happy.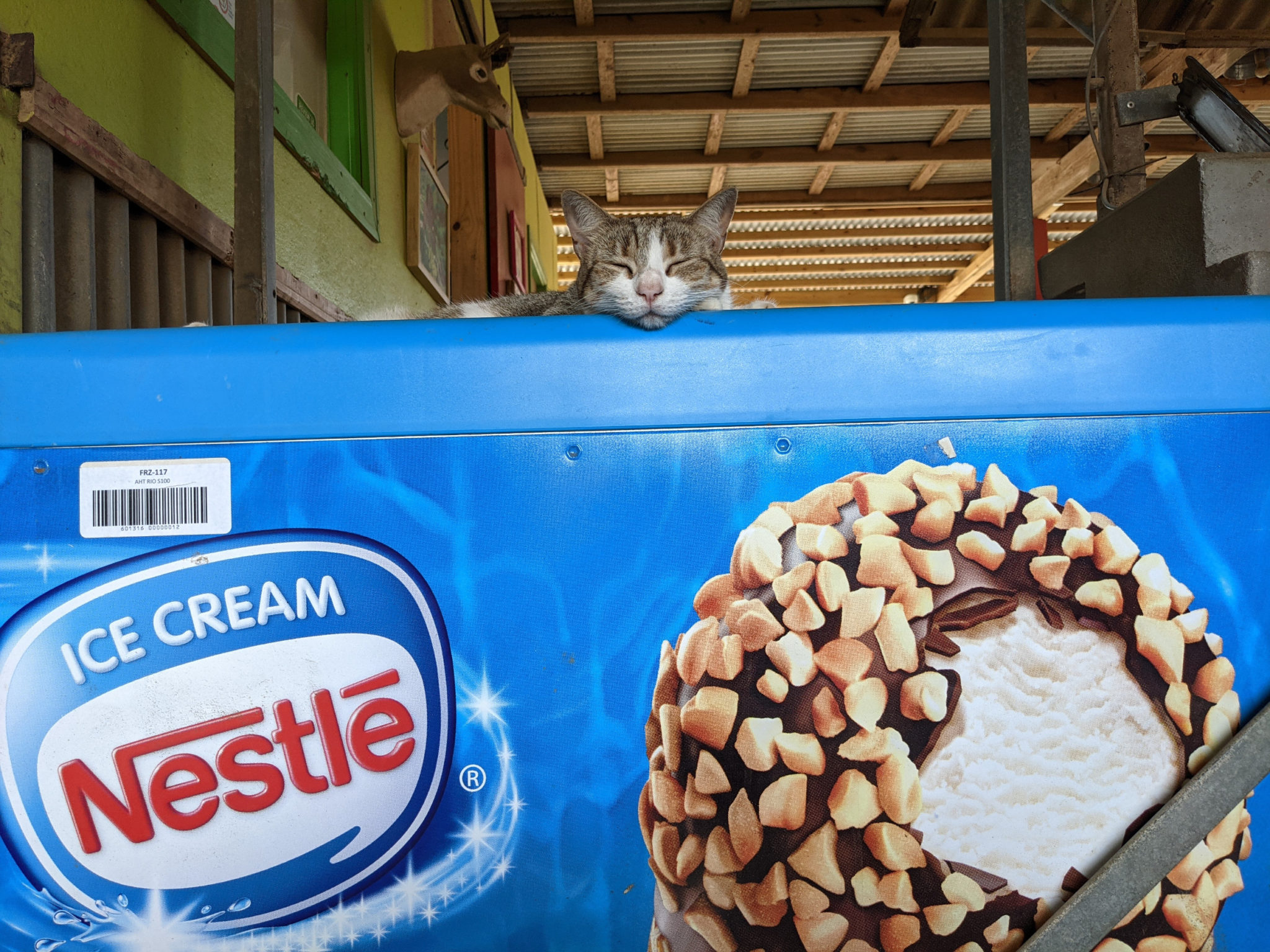 So I think of the solid relationships with Shrimp, Sunchi, Swa and Socks in the Donkey Sanctuary and Mikey in the harbor. The beautiful guy is currently under curfew. He has injured his hind paw, has to wear a ruff and is no longer allowed to walk in the marina. I look forward to when he comes back to me for breakfast.
Establishing a relationship with the donkeys is also completely risk-free. Donkeys do not fit on sailboats. In addition, these donkeys are doing very well, and there is no better environment for them.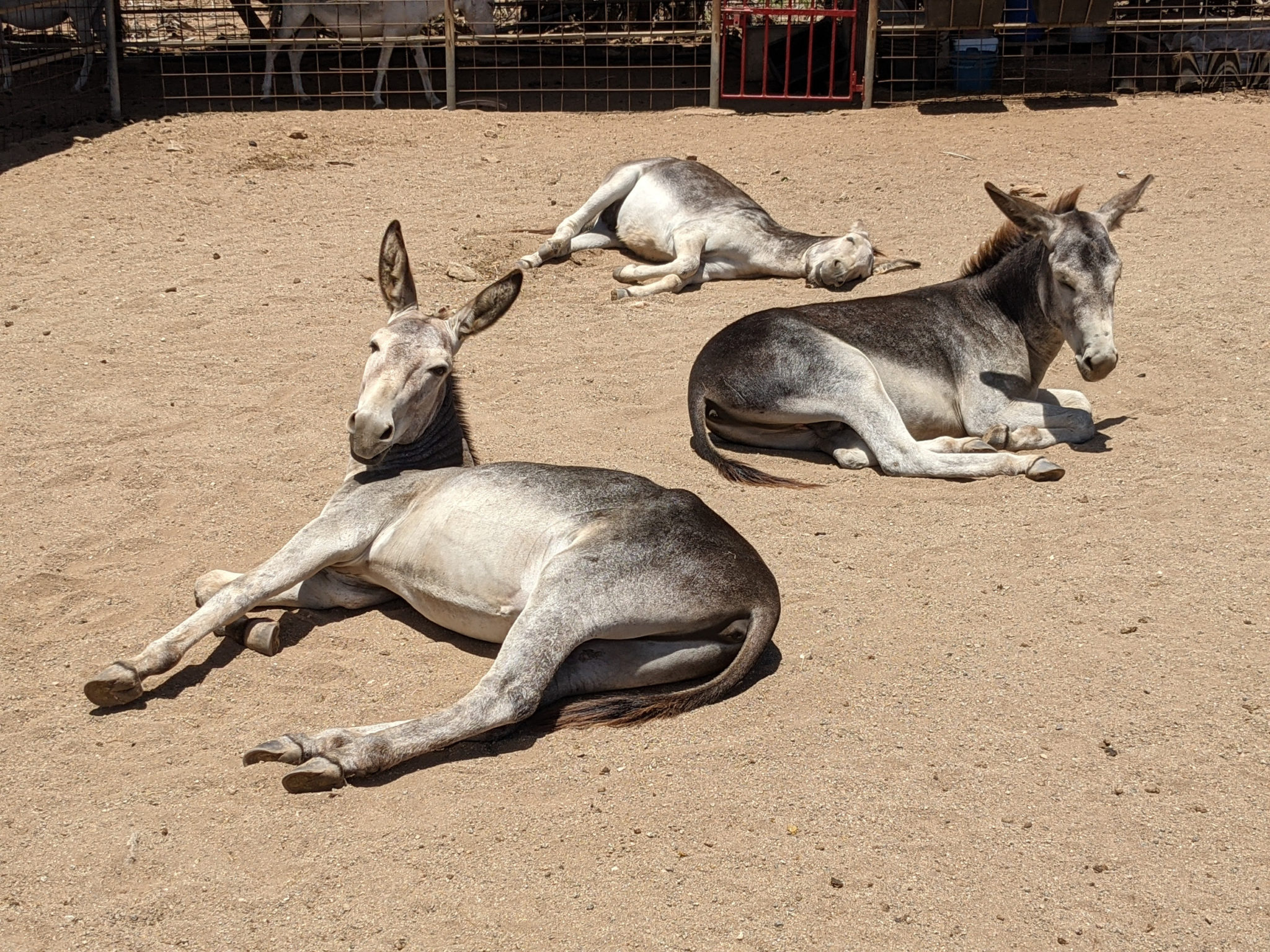 I am curious to see how the story with Ellie continues and whether she will remain a street dog in Aruba. Rebecca is currently trying to find someone on Facebook who will take the admittedly cute dog into their home. Lea tries to cuddle and hug the dog as often as possible. Charly tries what nature tells him to do. Sönke tries not to lose control. I'm trying to get my stupid elbow fit again. Anyway, Ellie has an appointment with Charly tomorrow at the vet. Escaped, dewormed, vaccinated (?). It will be exciting.