We caught a fish on the trip across the Atlantic. We could live on it for three weeks (the fish was huge), but at some point it was eaten.
Meat is only available in Barbados in low quality or at pharmacy prices. Almost everything is flown in frozen from the USA. However, fish is caught on site and sold at the fish market.
So we had fine tuna steaks (4 pieces for 28 $ or 14 €) or blue marlin (22$) of the very best quality.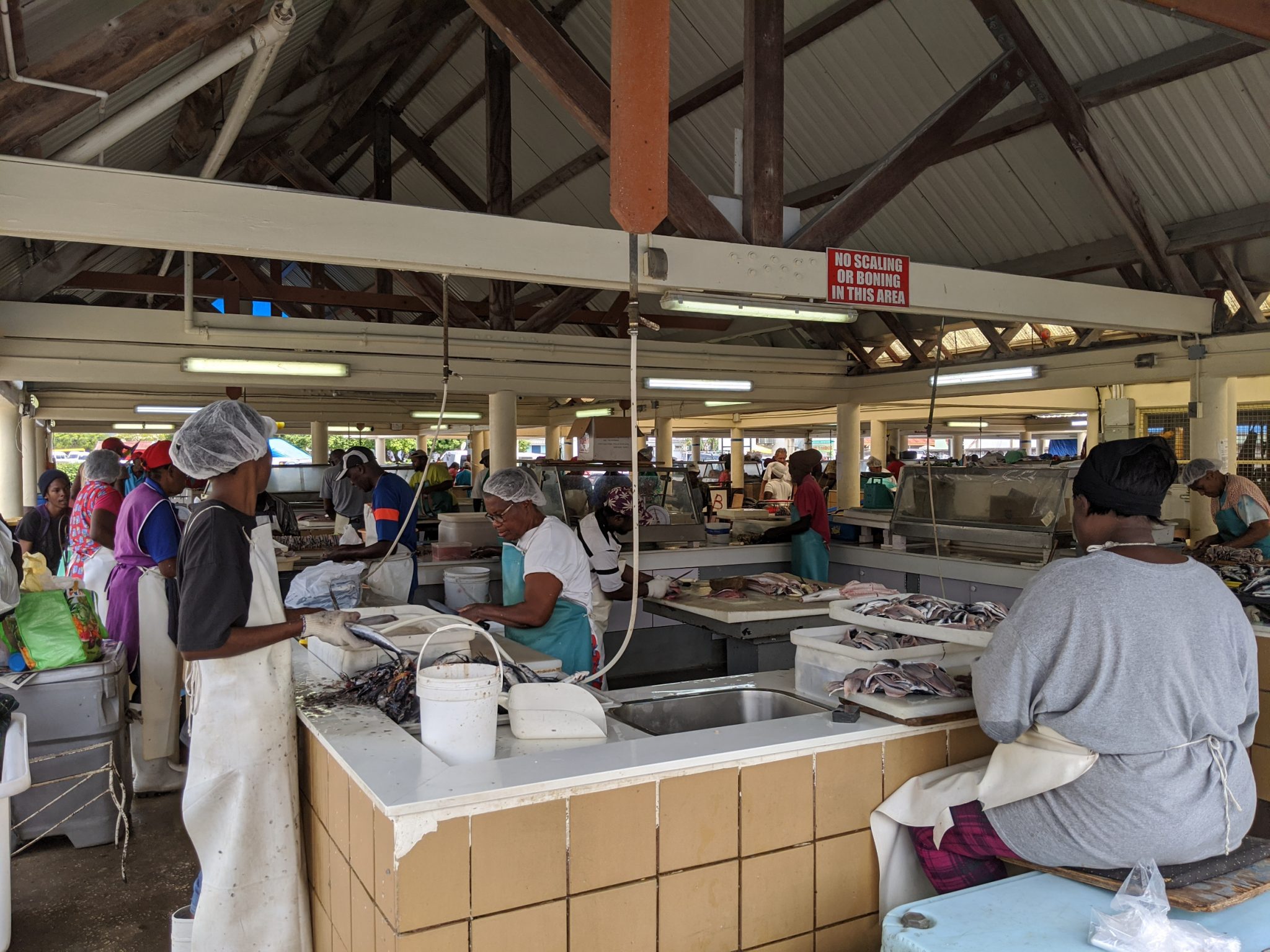 Every visitor is advised to visit the market. You don't have to get up so early, the market still has a lot to offer around noon.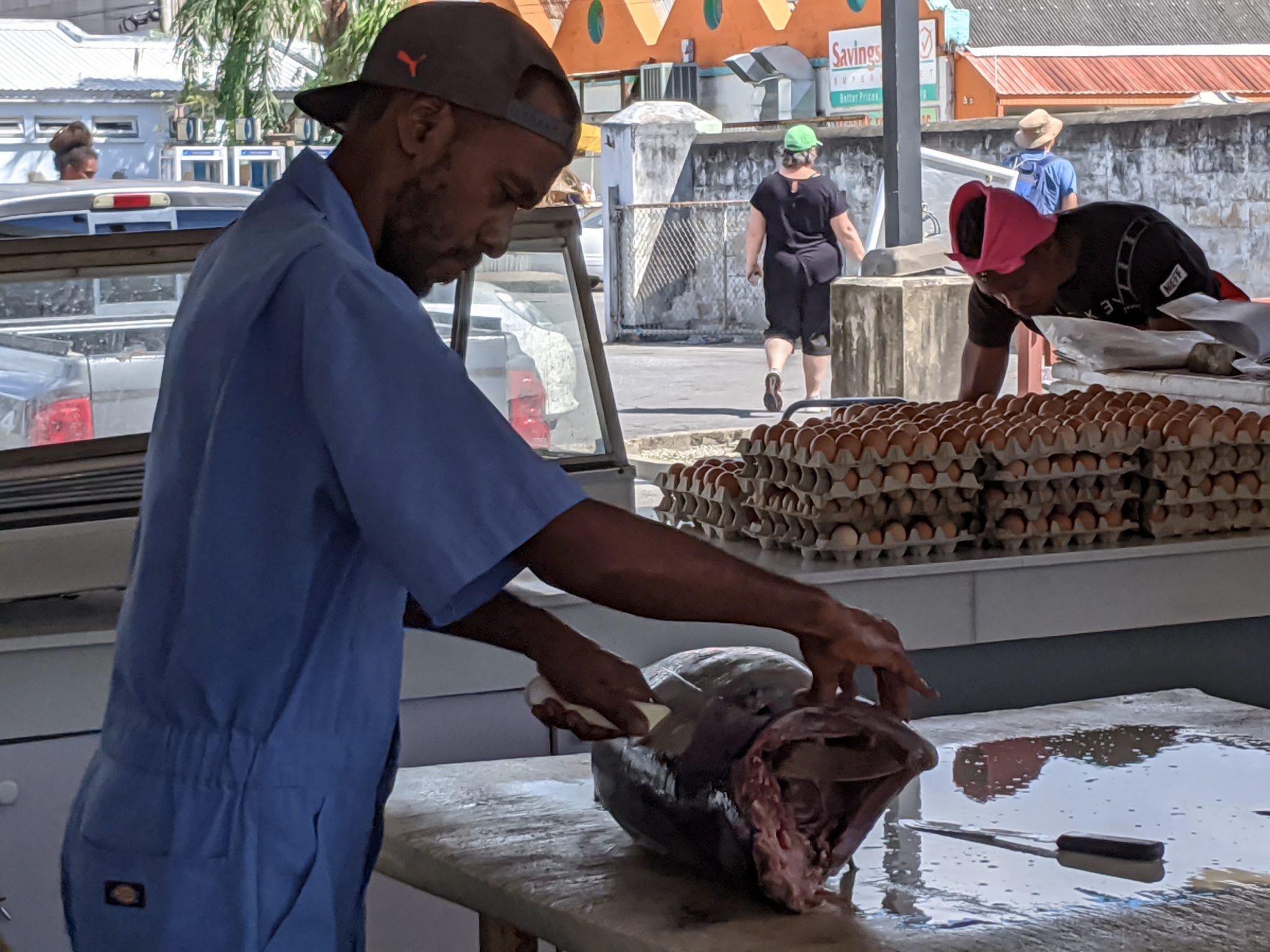 The dealers pack the fish on ice for transport to the sailboat, and then it stays fresh even at 30 ° C right up to the fridge. Lekker.