What is the best way to start this post? It's best to start with my new habits. After morning coffee, I usually go to the bus stop and ride a few laps with Soraida until she leaves for work. On each lap we pass the vaccination center in Santa Cruz and see the long lines of people waiting for their vaccinations. Passengers are almost always waiting at the nearest bus stop, who proudly tell as soon as they board that they have now received their vaccinations. What strikes me in particular is that these people all get on the bus with a smile under their mask, that they have a particularly happy conversation. Sometimes people just walk past the bus and proudly point to the plaster on their upper arm. Around 30 percent of the local population are now vaccinated.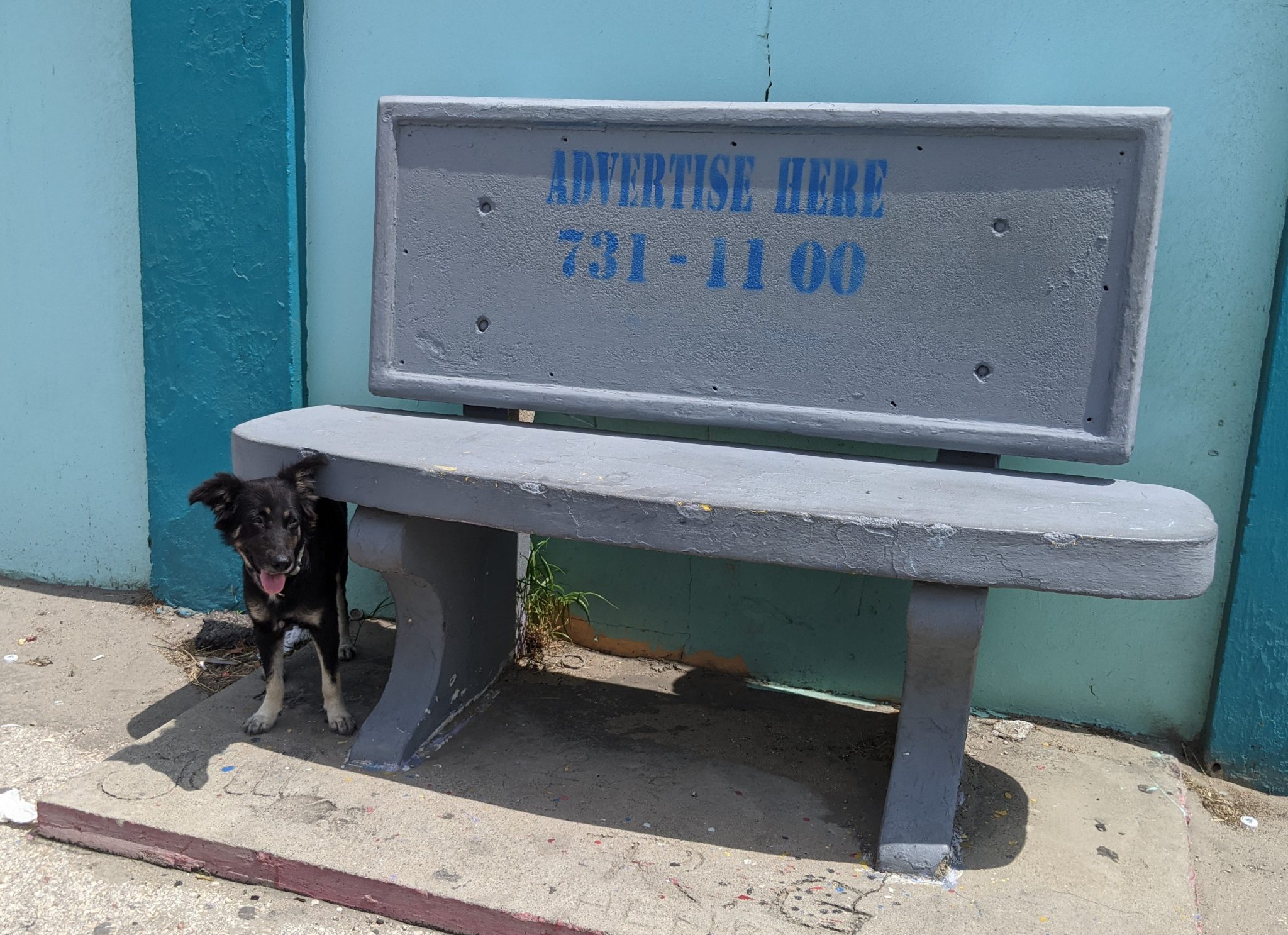 Almost two weeks ago I was looking for a new V-belt and was able to order one from Napa. Although I had the promise that the delivery would take place by the end of next week, I also ordered one in Germany that Barbara will bring with me. I've been in Aruba too long to bet a euro on appointments here. It's Friday, and so it's the end of the week when I drive past Napa with Soraida. In front of the door there is actually a delivery truck with parts, I go in and ask. You still have to check the delivery and call me when my two V-belts come with you.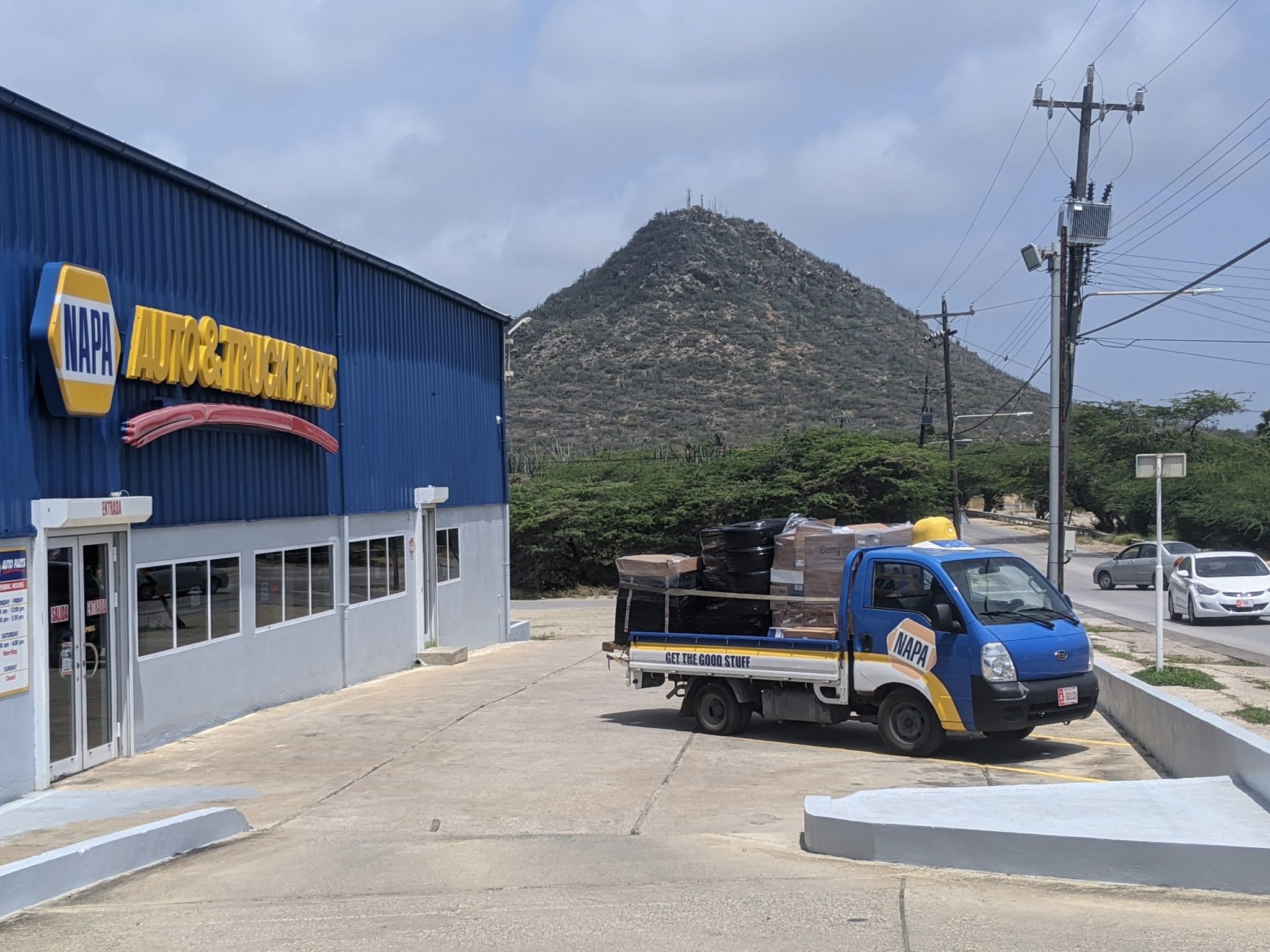 I'm back on the road quickly and after a few minutes Soraida collects me again. The voltage increases. Will Germany or Aruba win? The delivery date for the V-belt from Germany is Monday, 5:30 p.m. when KLM lands from Amsterdam.
While I ride another lap in the bus, a forklift moves into position in the parking lot and unloads the van.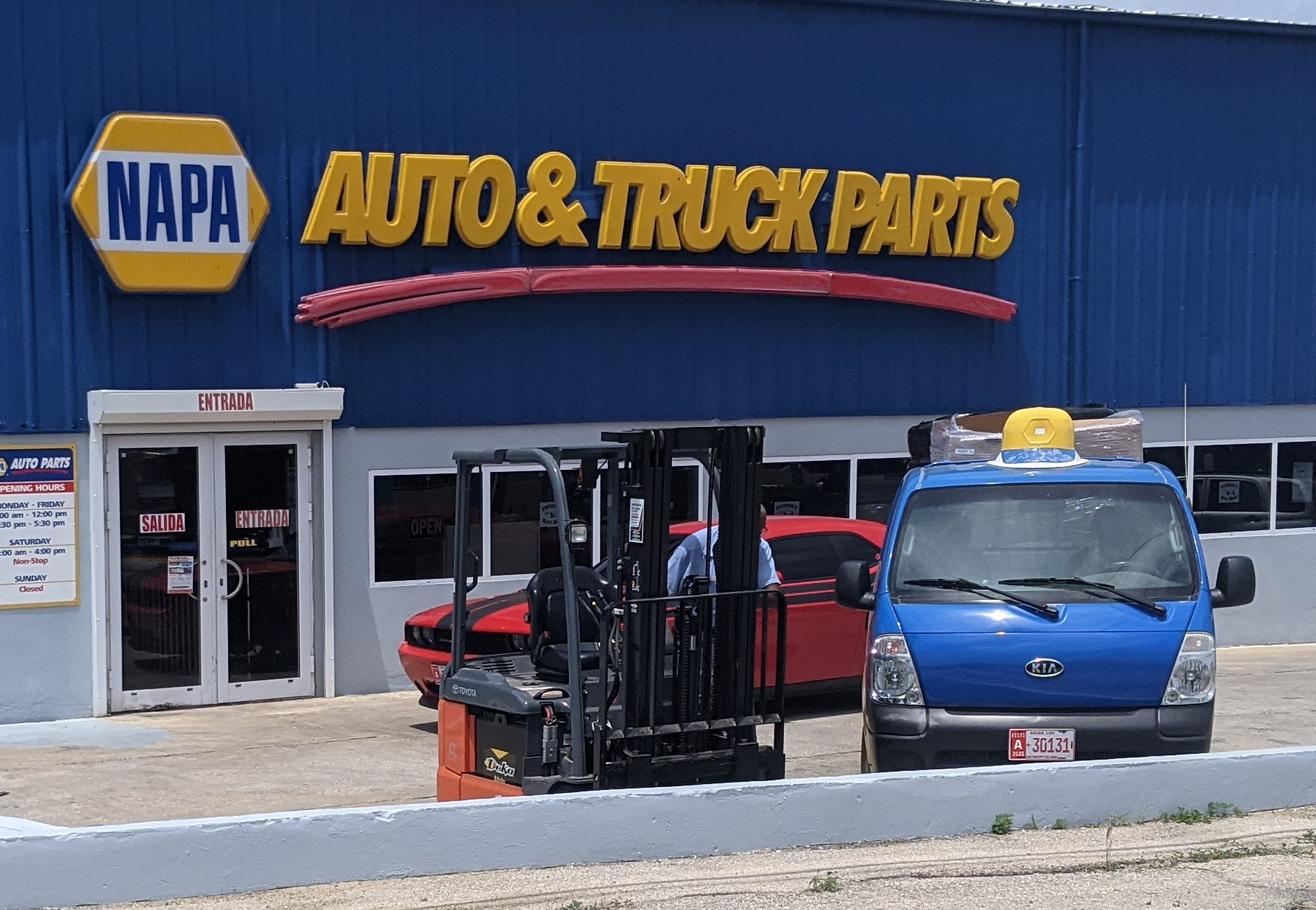 Soraida is closing time. I walk a little more down Main Street, then I stroll to the boat. As soon as I have told Jens the state of affairs, my Aruba phone rings. Napa is on the line. The two V-belts ordered were included in the delivery. After a moment's thought, I walk to the bus stop and let myself be driven to Napa. Now the things are there, now I can install one of them too.
I am now one of the happy people in Aruba too. I didn't get a vaccination, but I got an important spare part. I stand at the bus stop and stare a little at the sky. It feels unreal to me that after such a long time I will be leaving Aruba for quite a while. Everything here feels so familiar, meanwhile Frankfurt is very far from me. Sailing, spending a few weeks on the water, that too feels strange. Hopefully it won't be long before I get used to it again. How will it feel to have Aruba far away in the wake?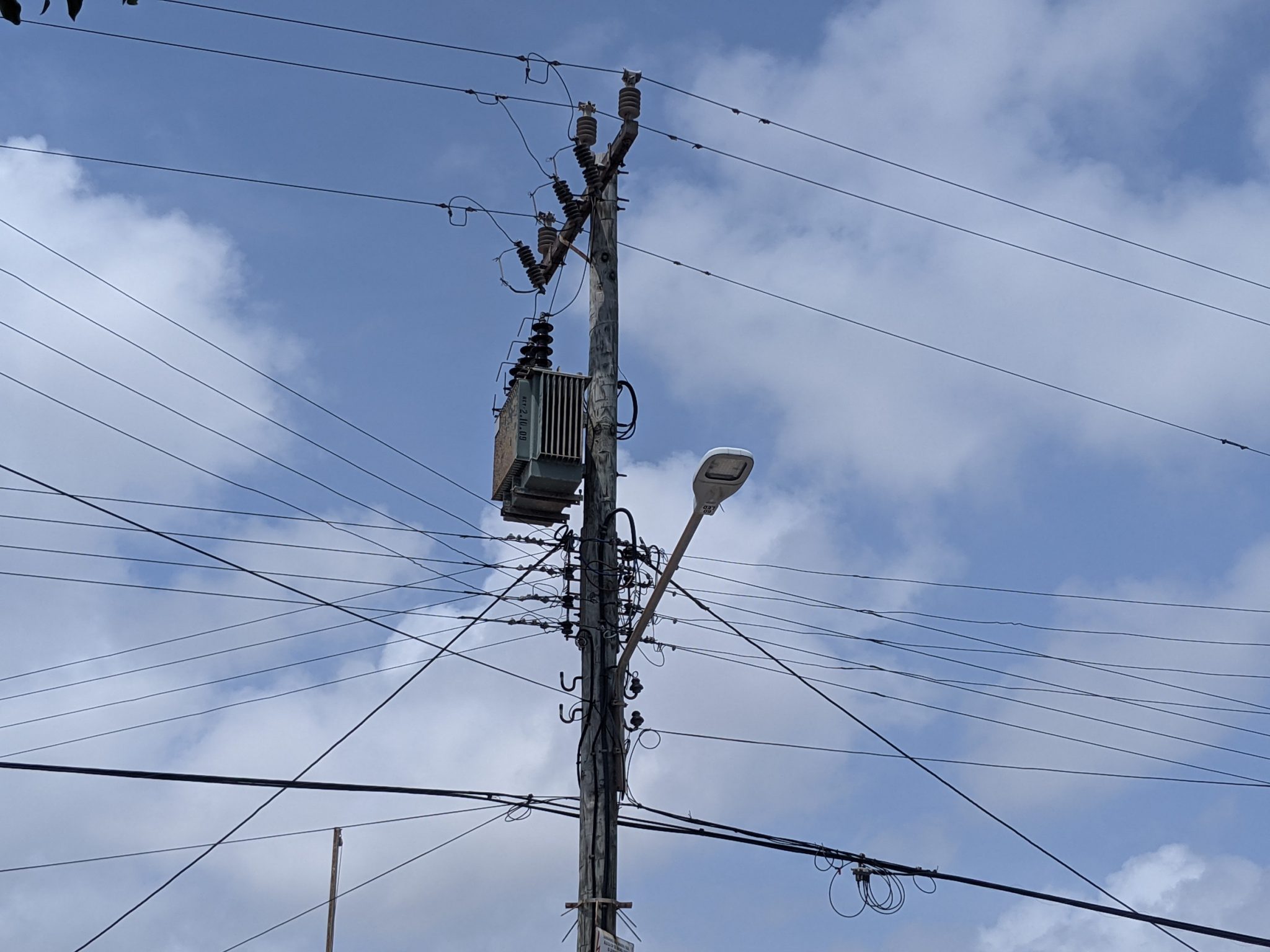 In any case, the new V-belt is installed after a few minutes. After starting the engine it looks a lot better, it looks like it should. I noticed a small leak in the external cooling water circuit, so I retightened all hose clamps. Then this leak will also be eliminated and the engine is ready for the return journey.