After the crusader woke me up so rudely in the morning, Jens and I are up early and out early. We'll still have the scooters by evening, we don't pay for the things to be parked on the quay wall.
Jens wants to go on an extensive hike in the nature park. My intention is pretty much the opposite, namely not to move away from the two-wheeler at all. That's how I kept it on many motorcycle holidays in my life, and that's how I keep it today. We make a meeting point and want to meet in the afternoon at the great supermarket, until then we will scooter our own way.
I'm going to the wild west. But I don't even know that beforehand. I'll find out later. First it goes along the coastal road on the west coast. Hundreds of crusaders cavort here, mostly traveling in packs. They carry scuba tanks across the street, cycle in large groups with helmets or drive around the island in golf carts. In any case, they need a lot of space, which I lack. I don't get around to taking photos of the really beautiful view on the west coast. On the other hand, that's not so bad, because I have photos of impressive coastlines by the dozen.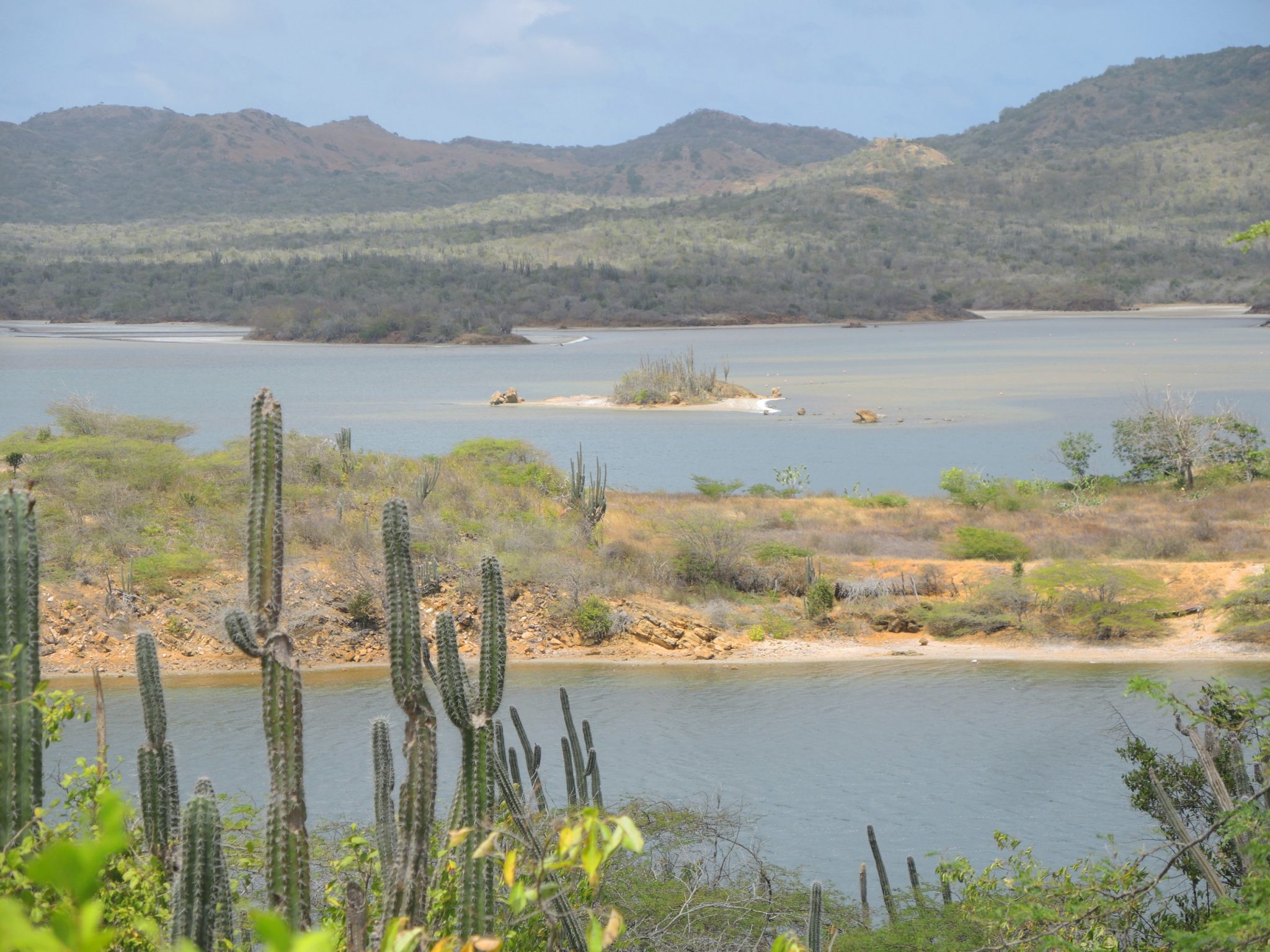 The coastal road goes to the oil terminal, then I turn right and land directly at Gotomeer. In contrast to the Dutch seas, this one is salty and contains flamingos. There are even said to be quite a few flamingos, at first I don't see a single one. While the scooter struggles uphill, I remember that here on Bonaire are the highest mountains in the Netherlands.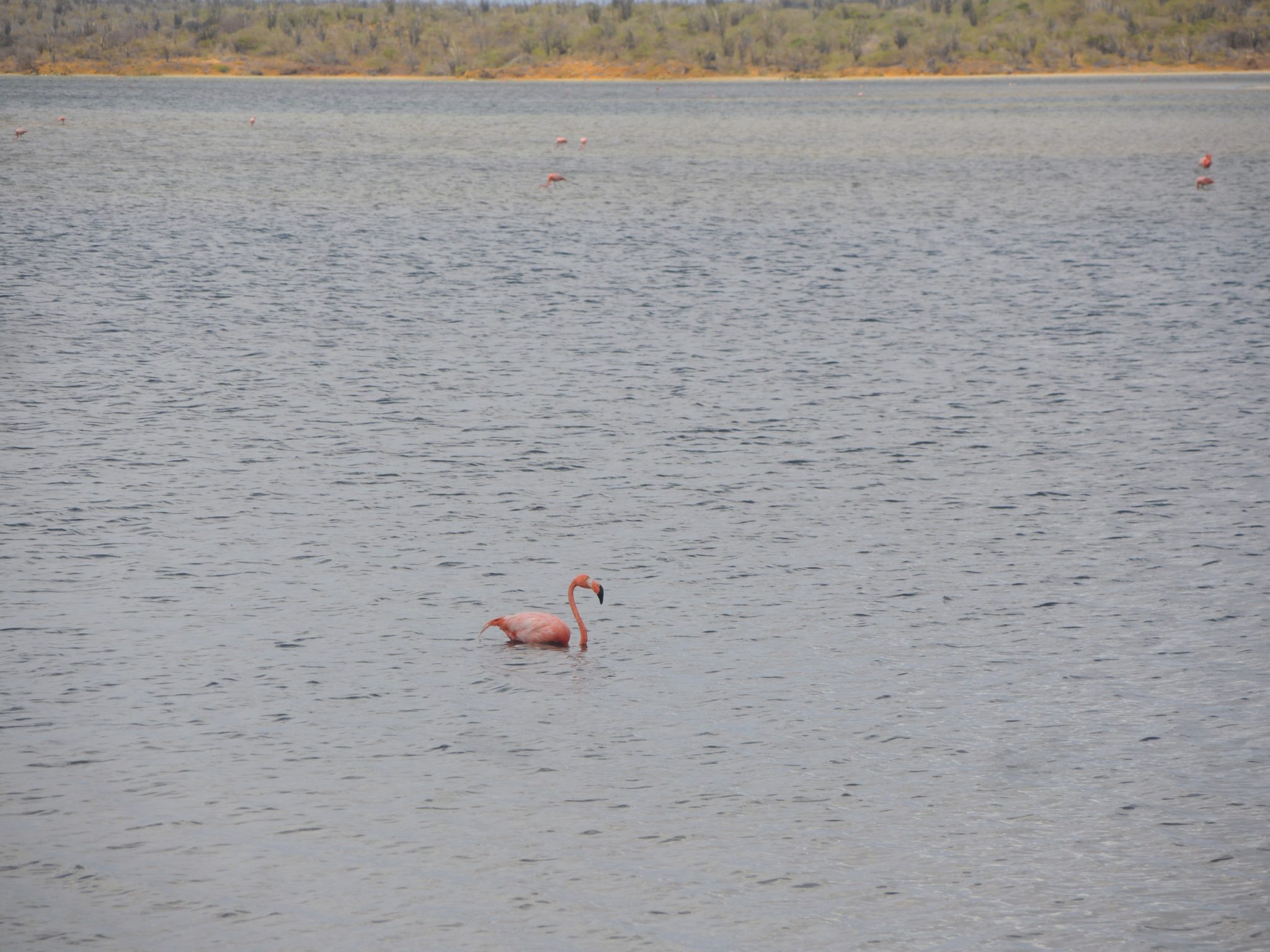 And then I do see her. The Gotomeer is very flat, flamingos can stand in there with their long legs. Even in the deeper places.
The road leads me further uphill and downhill, with imposing cacti to the left and right of the road. With every car in oncoming traffic, I get scared that my right elbow could get caught on a cactus because the road is narrow. She takes me to Rincon. It all looks very appealing.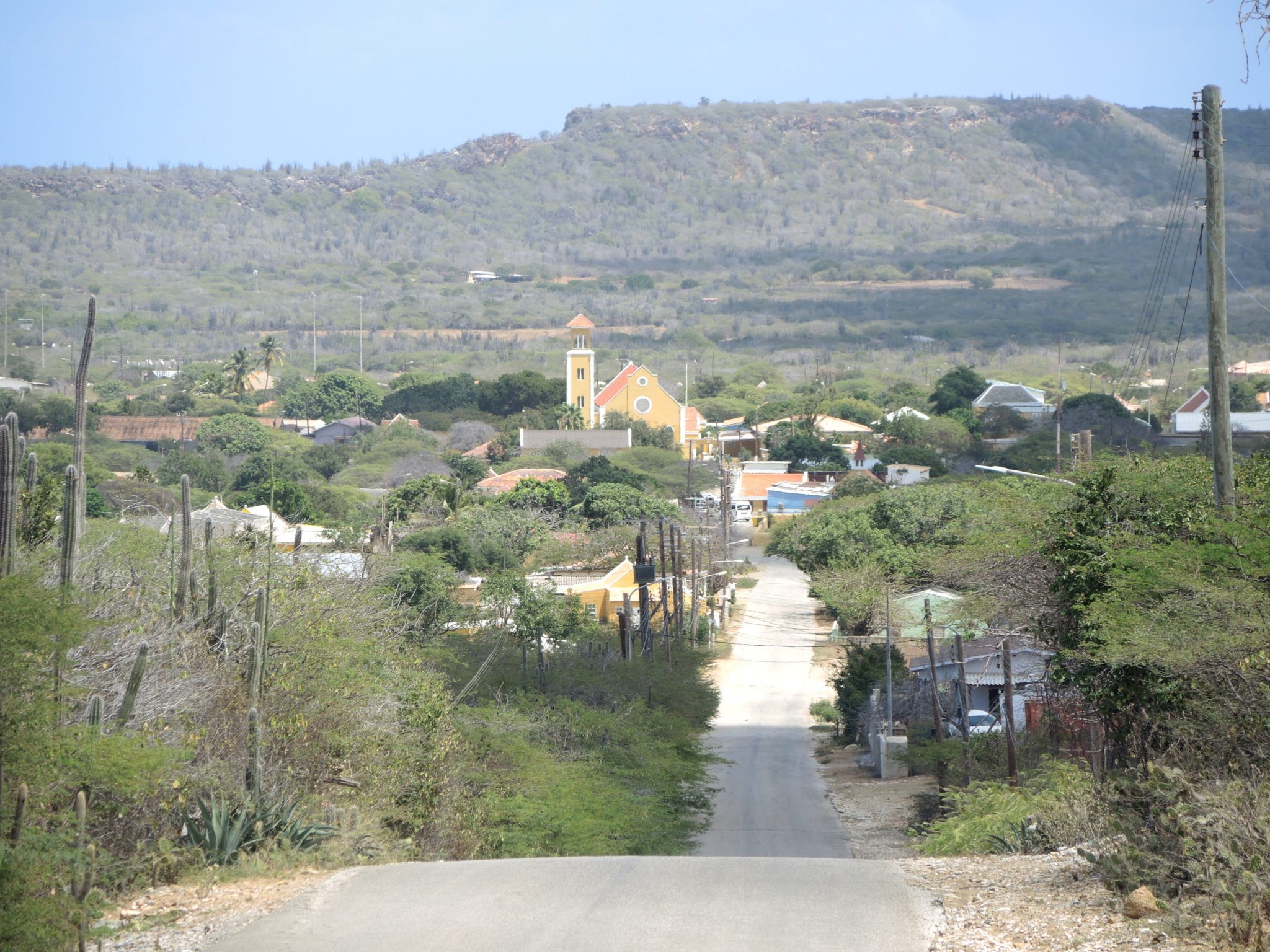 After Rincon, the path continues to the west coast. On my tourist map, there are off-road trails marked here that you can drive on with motorized vehicles. Quads are preferred, which can also be conveniently rented there. But I already have a rental vehicle, my 50cc scooter.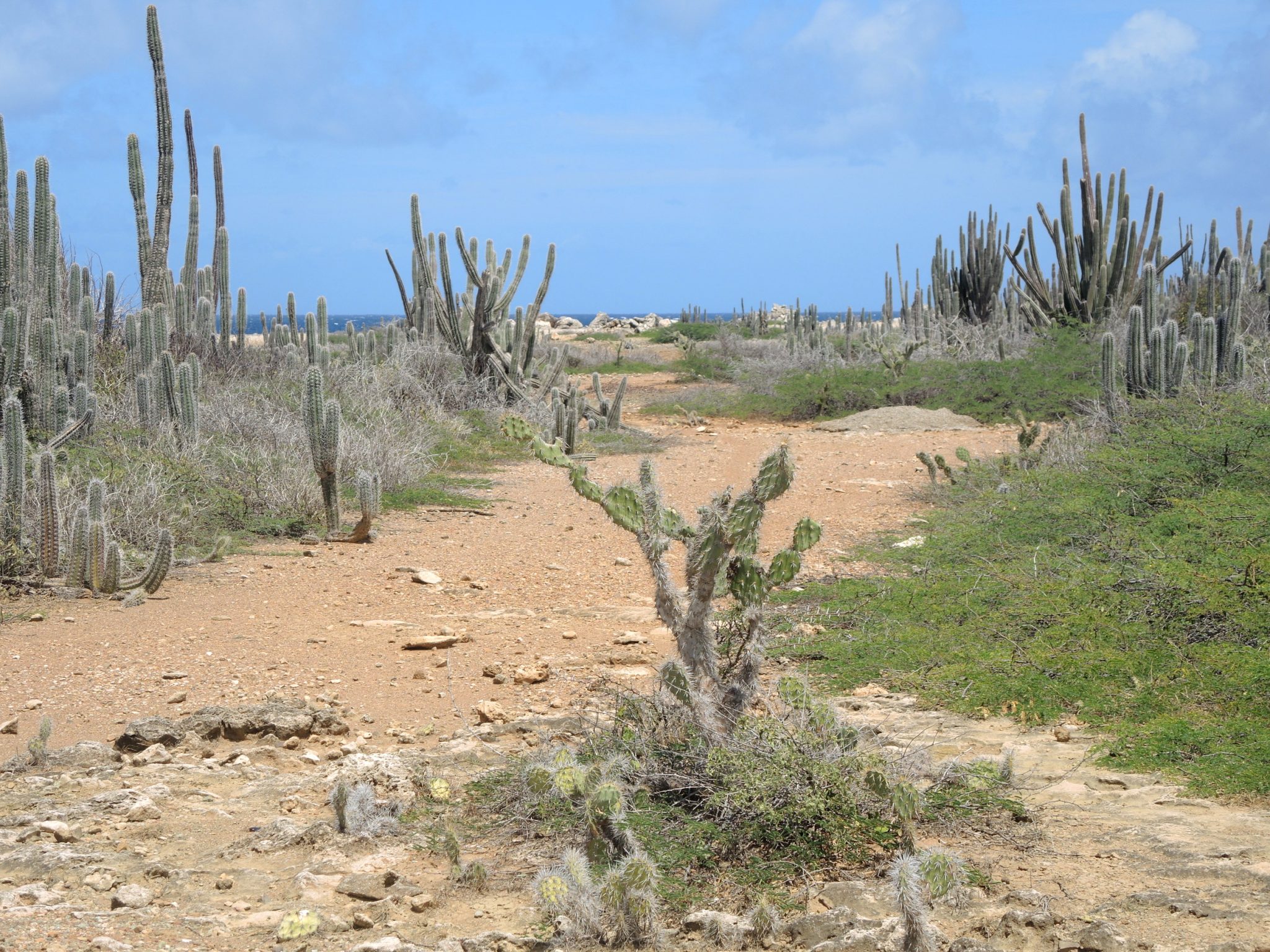 You could definitely film a western on Bonaire. Donkeys would serve as a means of transport, there are more cacti than in Mexico. In Rincon there is even a still that makes schnapps from cacti. Isn't that stuff called tequila? Unfortunately I couldn't try it - on the one hand I still had to drive, on the other hand there were two large buses in front of the distillery and inside was a closed (crusader) party.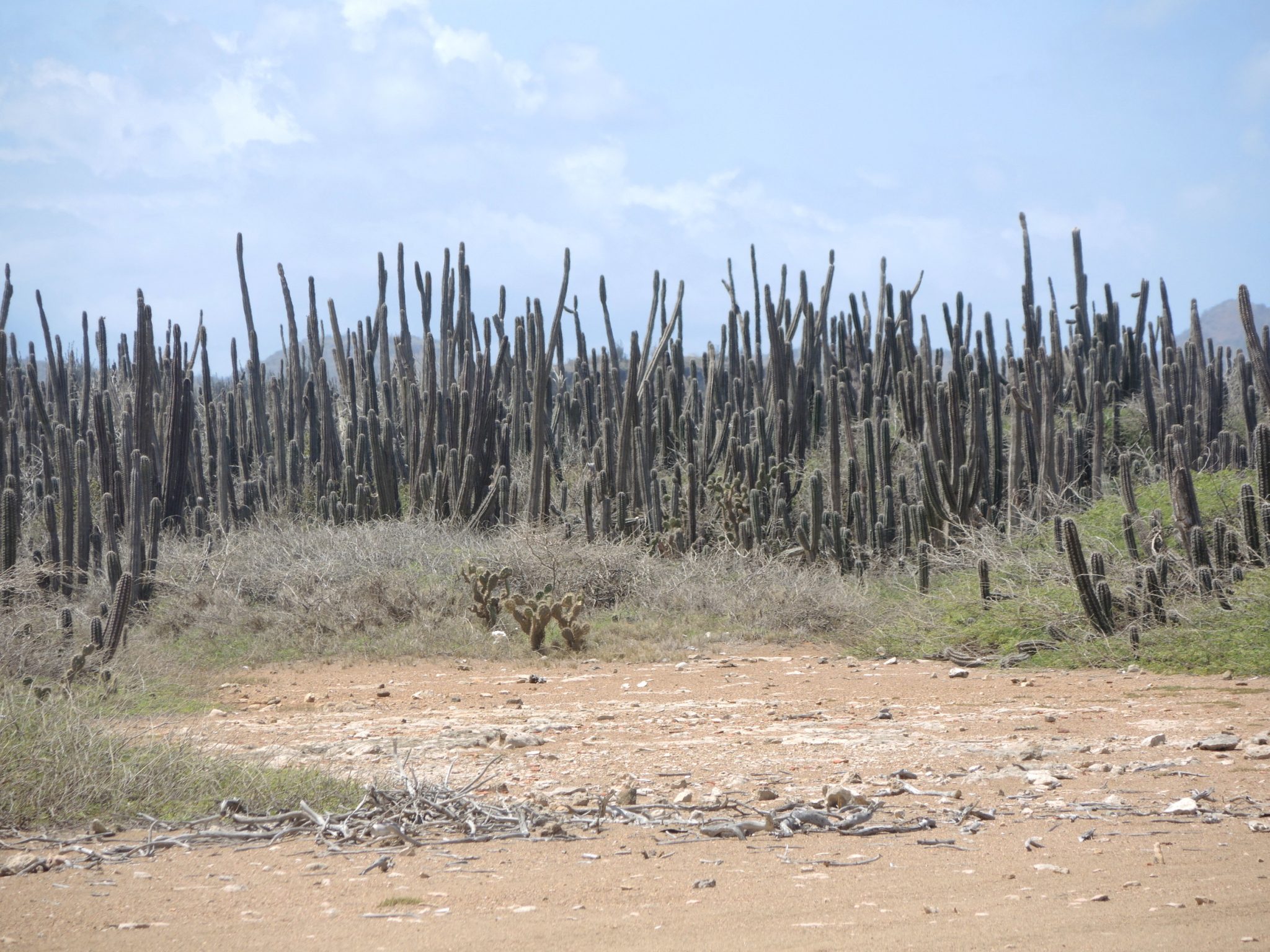 If you drive the scooter over unpaved roads without protective clothing in shorts and sandals, you drive carefully. It's not really off-road, even with my fat BMW I would have easily got through there. But it's fun and you can even drift on a 50cc scooter. And I didn't gamble away the deposit for the scooter.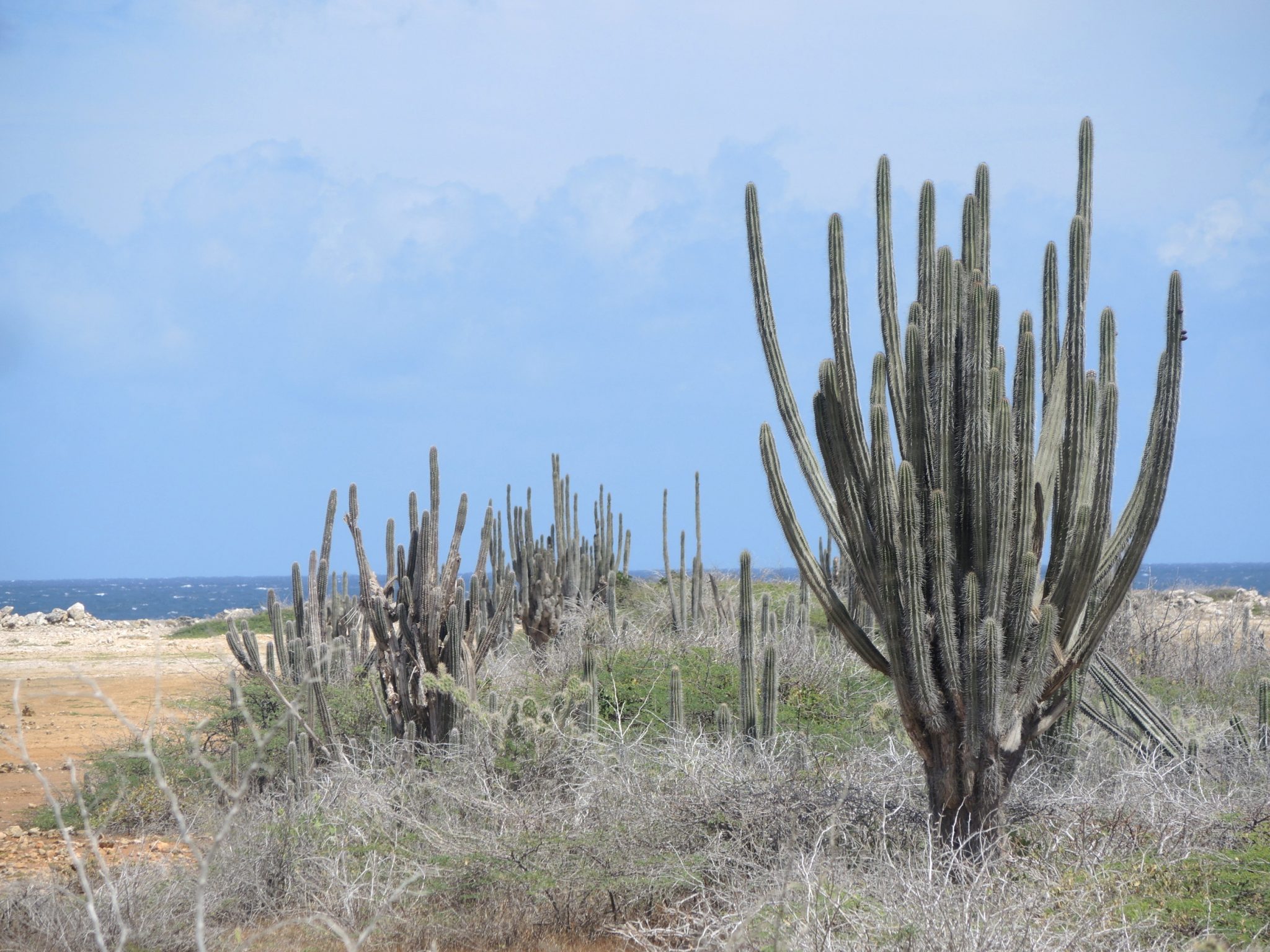 Finally I end up on the main road between Rincon and Kralendijk. Later I meet Jens, we give the scooters with a full tank back to the landlord. When I return the scooter, I explain to the landlord that the scooters are in the same condition as the day before. And I praise my scooter and the fact that it drives great on the off-road trails. She then tells me that the rental agreement does not allow this. But she takes it with humor, because the lease is in Dutch and she has been busy with the German translation for weeks.
Then we get a lift to Sissi. That is great service. That's why I'm now advertising - unpaid. So it's a recommendation.

If you want to rent a scooter here on Bonaire, the booth at the pier wants to have 35$ from 9 a.m. to 5 p.m. and is closed on Sunday. We paid 30$ for 24 hours, plus there were five extra hours because we were there at 12 on Sunday. And the free transport back to Sissi. The shop is less than a kilometer from the center, but is right next to the best supermarket.
On our last evening on Bonaire we saw a wonderfully kitschy evening mood again. Tomorrow we go on.