The book "Zen or the art of sailing without wind" must be in a library somewhere. Unfortunately not in mine. Another German boat came in today in Port Ellen, where we have been since yesterday. They could sail, or so they said.
The weather here on Islay is great. The sun shines from the sky, there is hardly a breeze and it doesn't look like rain either. The great thing about it is that the weather situation will probably not change for the whole of the coming week. That's why we're stuck, because we don't want to burn diesel just because the wind is a little weak.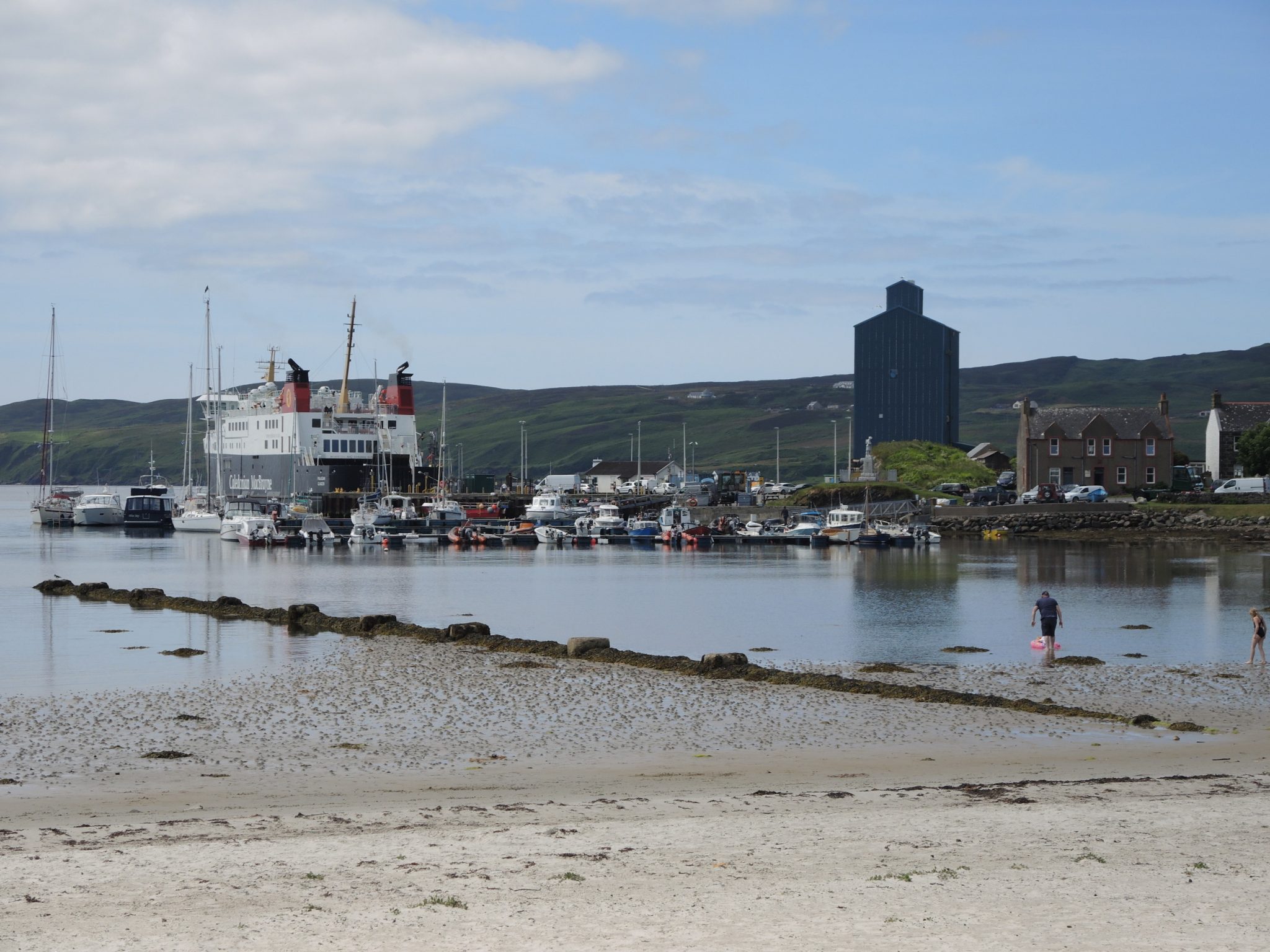 Admittedly, there are worse fates than being stuck on Islay. Today we took a walk into the Laphroaig Distillery and let us be guided through the premises. Because of me, we could have skipped the tour and tried the whiskey right away. I've done the tour twice. It was the first time for Jens. Since you can take photos of everything at Laphroaig (except for the tour guide), I had the pleasure of being able to take one or two nice impressions with me.
Maybe it should rain in the next few days, maybe not. This is a classic Scottish weather forecast. And when it rains, the condition is not permanent.
Let's see things positively: We haven't visited seven distilleries yet. If we visit one or two a day, the rest of the week will be busy. The bus timetable is fairly clear. There is also a brewery here that I don't know yet. I'd rather spend the money on marina fees than on diesel. The showers here are excellent.
So if you can't find us on the AIS or still find us in Port Ellen, you haven't made a mistake. We wait here until the wind is right. In an internet forum I was able to read the following wise words:
The sailor with time always has the right wind.