It's not funny at all. There is a lot of manure floating around in the water here. Old soccer balls, garbage bags and empty bottles float around the marina. What we saw today tops it all off.
Jens and I waited for the broadcast of the SGE game against Flora Tallinn to begin. The grill was running at full speed, the little ladder that we got from the butcher yesterday was sizzling inside. The smell of the grilled meat with the delicious, homemade marinade wafted through the interior of the ship. There were two ribs on the table, filled with the delicious, strictly rationed apple from home.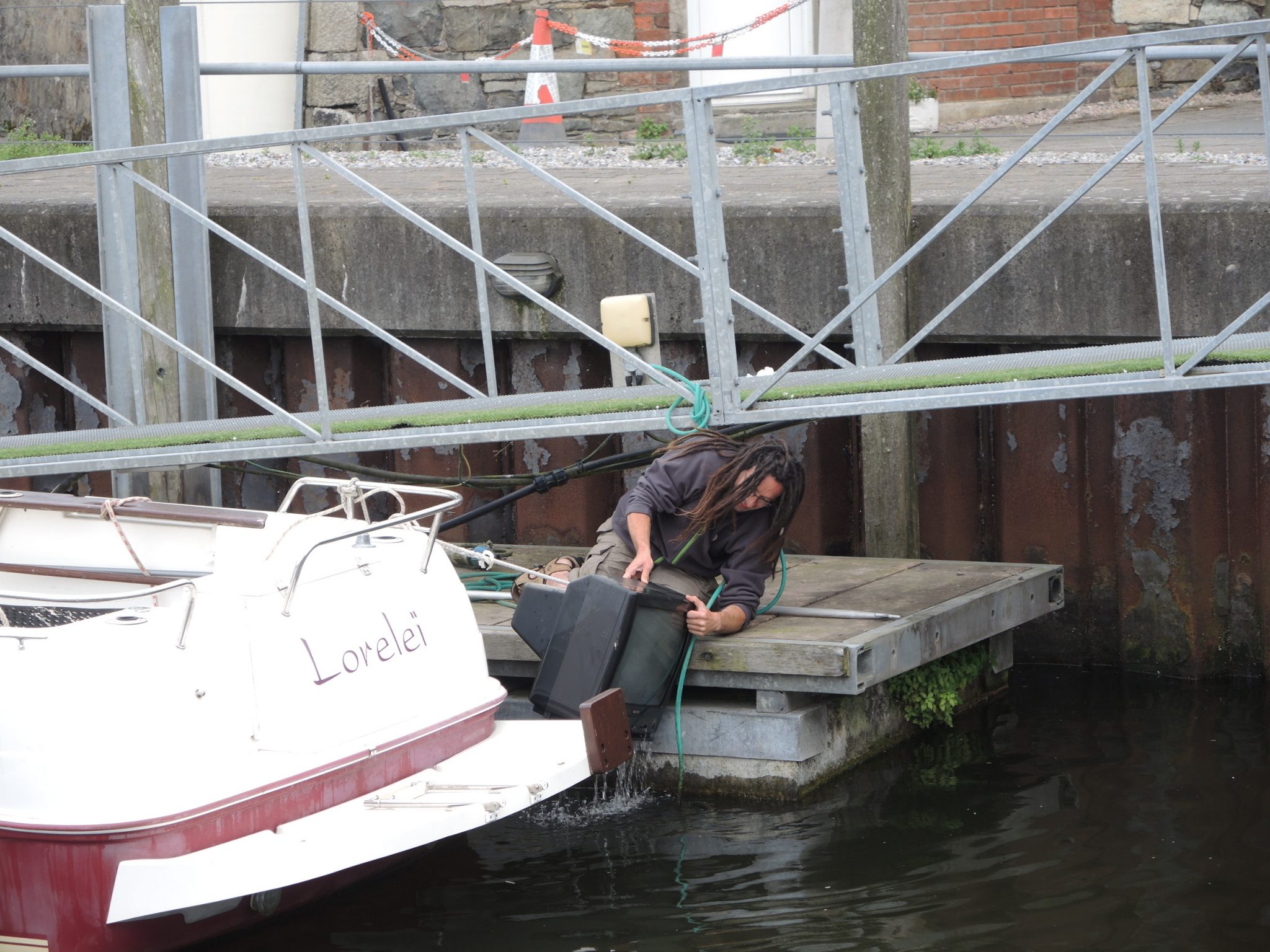 Suddenly we saw a large object floating in the port entrance. The object came closer and turned out to be a television. Jens grabbed the boat hook to fish the telly. In the end, that was not necessary, because the television drifted to one of the jetties as if it wanted to moor in the marina.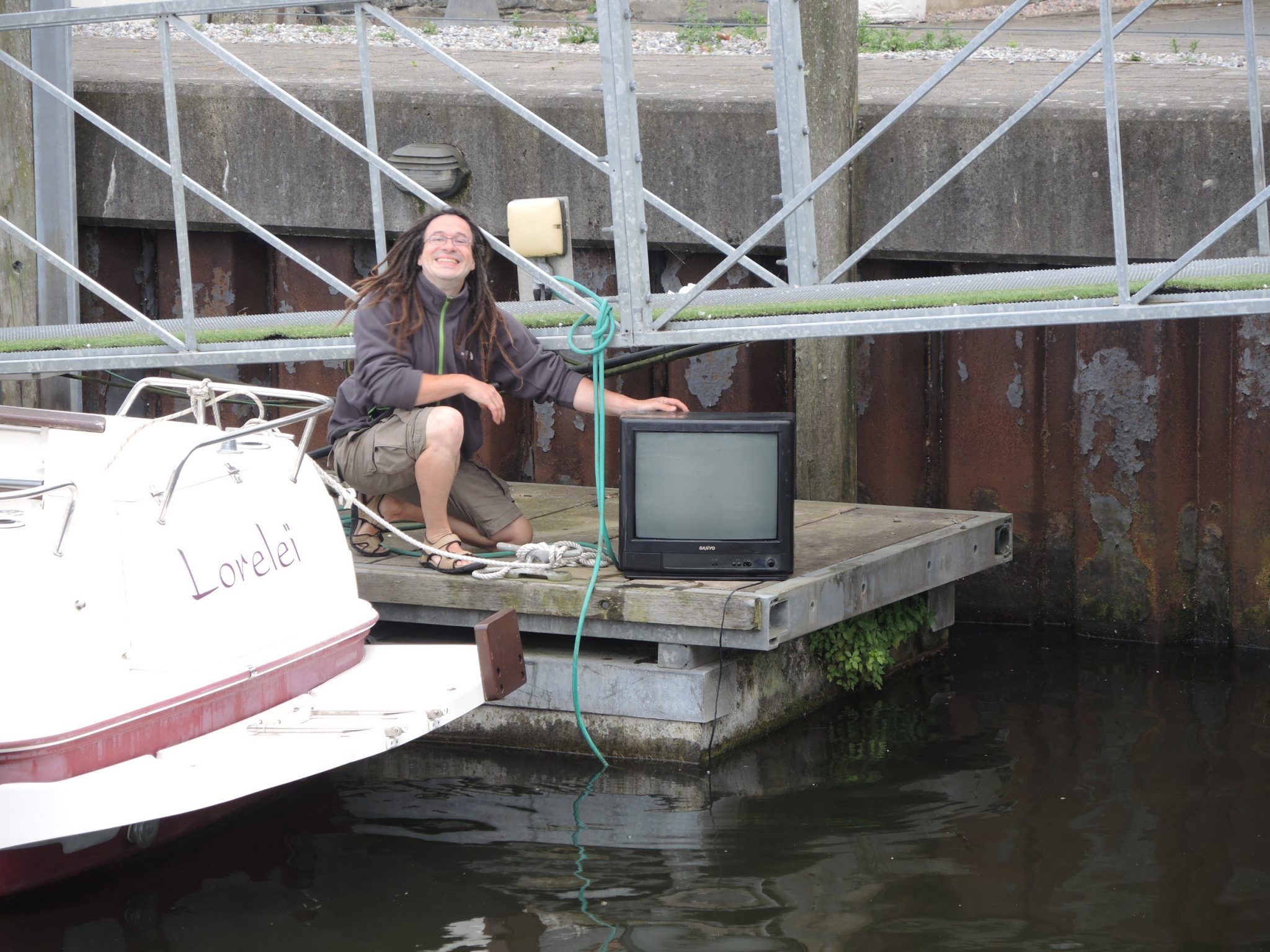 We only have to rinse the new television thoroughly with fresh water and then dry it, then we can watch our Eintracht away win on it. First, however, come the ladder that we enjoyed before kick-off. So that the vitamins are not neglected, a few corn on the cob were fried in salted butter and added. Delicious!
Then the PC was cranked and Eintracht TV was watched. The stream got knotted, but we were still able to enjoy the 1: 2 away win. Of course we have flagged Sissi accordingly.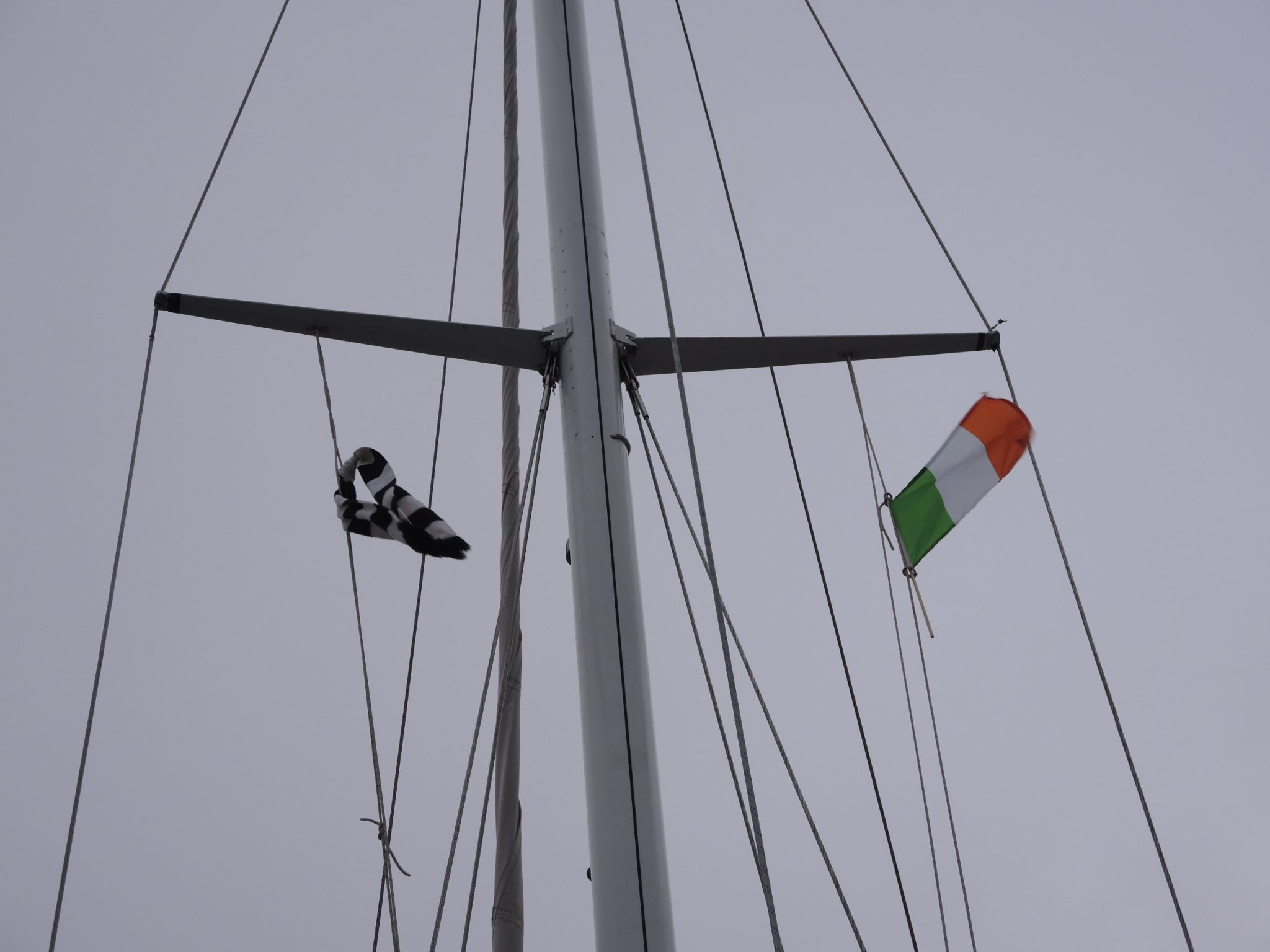 Today was a successful home evening. Cheers unity!