We have been struggling with a problem for weeks. A bottle of cooking oil struck us on the trip from Cuba to Aruba. How can this happen? Unfortunately, this can happen all too easily. We store our edible oil supplies in the lounge table on the lower level. Where customs officers commonly suspect the drug stash and smuggled alcohol. In Martinique we bought and stowed a lot of bottles of cooking oil last year. Little by little, these supplies were decimated, a good part of which we gave away in Cuba. The remaining bottles had too much freedom of movement. One of them fell into an exposed screw while we were dancing in the waves. Most of the bottle has leaked.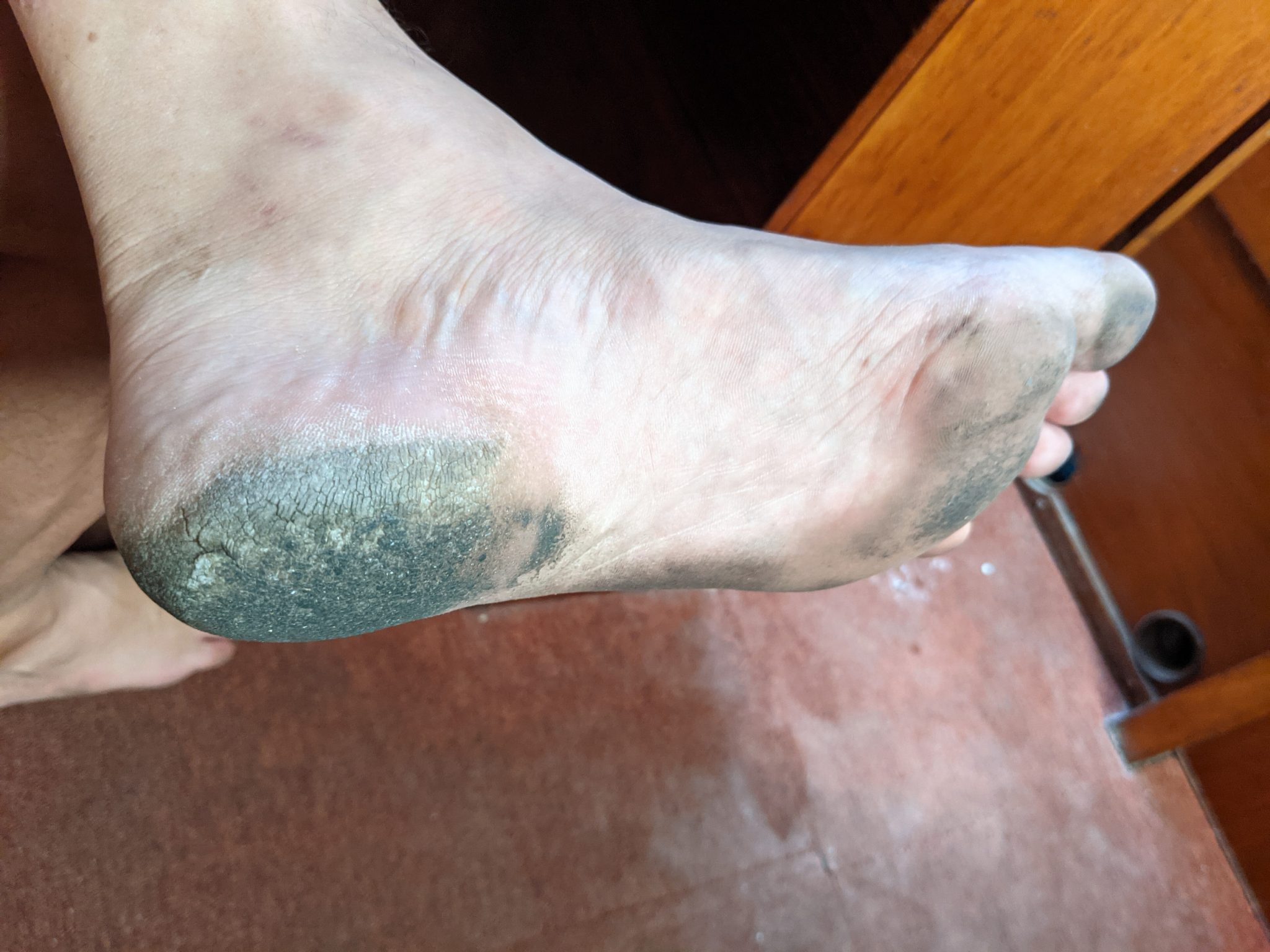 We didn't notice. We initially mistook the stains on the floor for water because it was precisely in this damp spot that the water was constantly dripping from the skylight. Gradually, the carpet turned into a black surface, our feet were constantly dirty and despite repeated washing with fresh water, the stains did not want to dry. In addition, the salon was getting dirtier and dirtier. It is only when I take a new bottle of oil from storage to cook that I see the cause of the whole problem.
First attempts with all-purpose cleaner are ineffective. We are relatively haphazard about how to approach this construction site. We also have enough work to do with the hatches and deck. We put the subject of carpet on the back burner, if necessary we have to throw it out and make do with the very worn wooden floor. He actually needs a lot of attention first. I also like the carpeting. Jens throws himself into the stuff and watches several YouTube videos on the subject of carpet cleaning.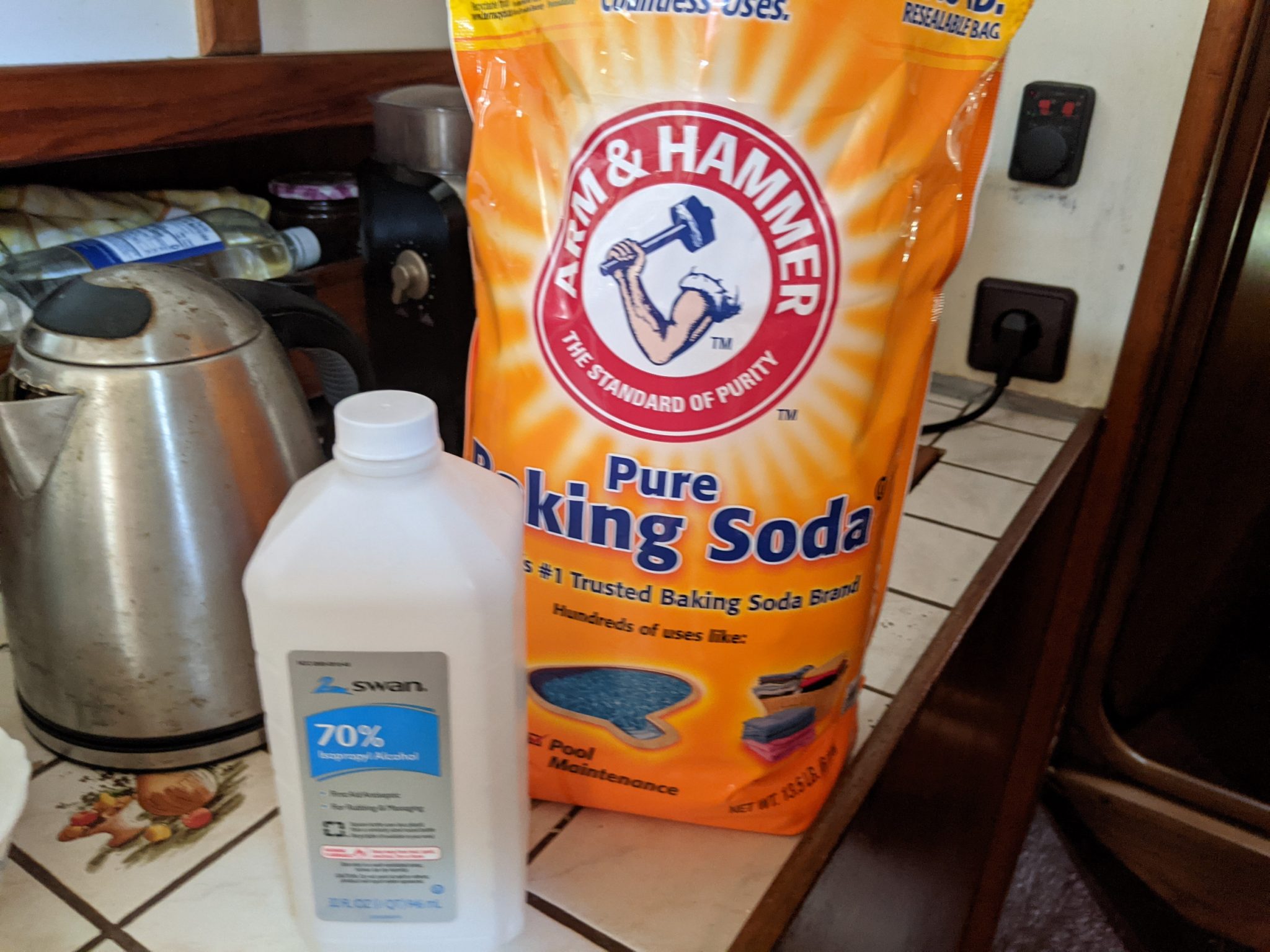 We need baking soda and alcohol. So that the good Cuban rum doesn't go missing, I get several bottles of alcohol and a large bag of baking powder.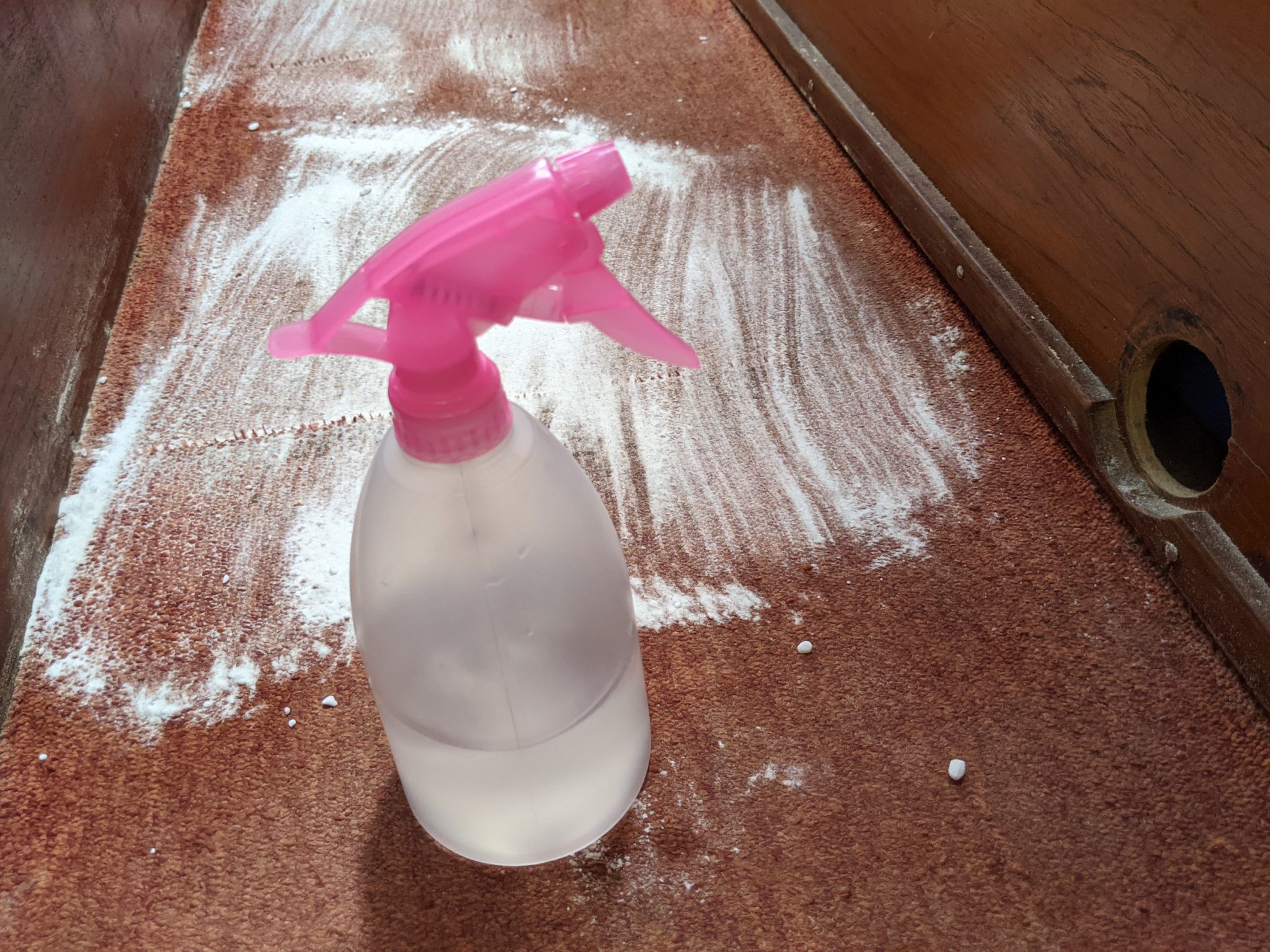 First of all, the baking powder must be rubbed dry into the carpet. Then the carpet is sprayed with alcohol. The alcohol dissolves the oil from the carpet and the baking soda absorbs it as it dries. When everything is dry again, the vacuum cleaner will remove the baking soda with the oil from the carpet.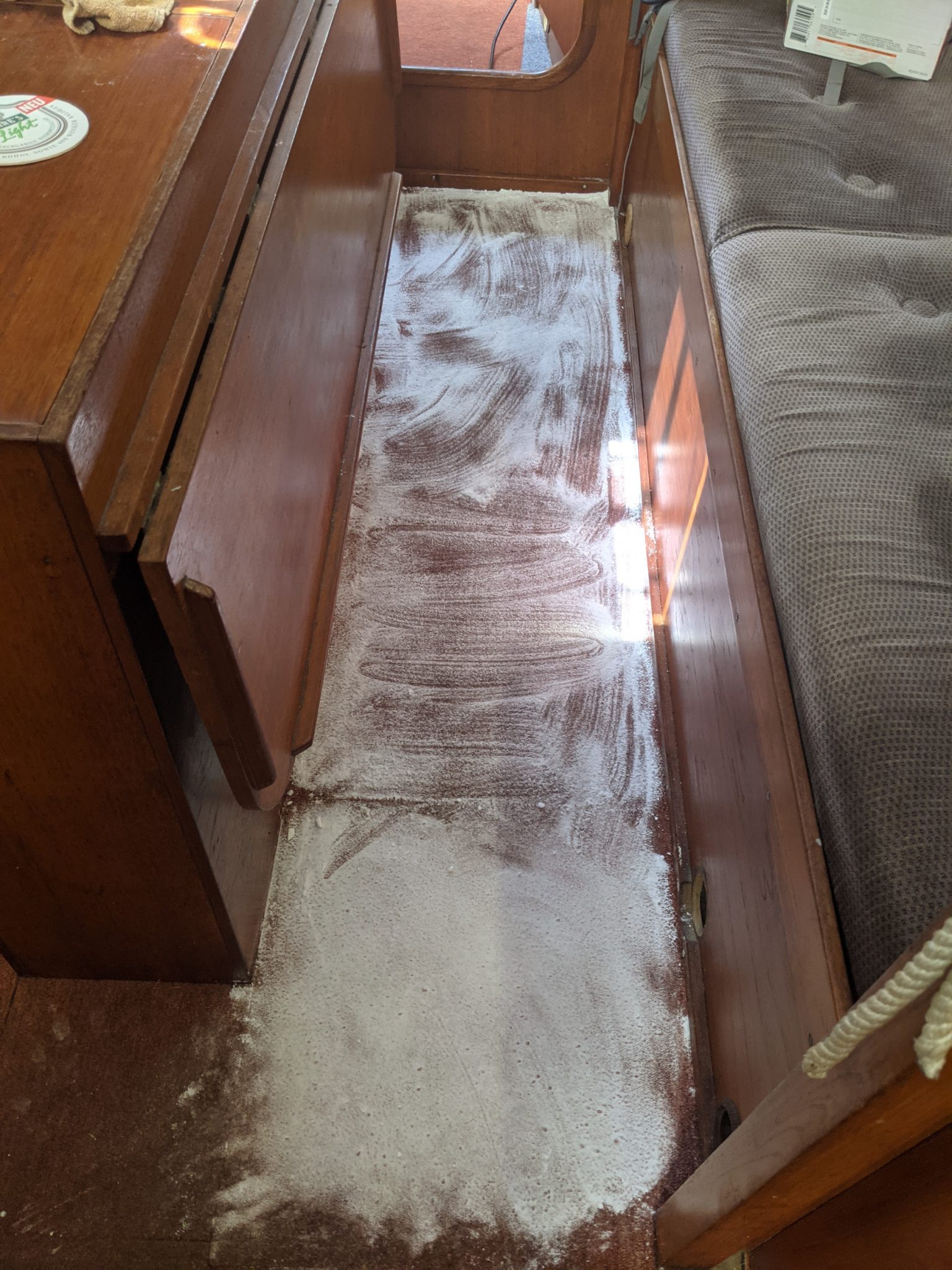 While spraying you have the feeling of getting drunk from the fumes. Jens holds out bravely, the baking powder takes on a slimy consistency. We'd rather not use the gas stove now, not that another explosion takes place. It then takes hours for the baking powder gruel to turn into oily baking powder. Then you can vacuum.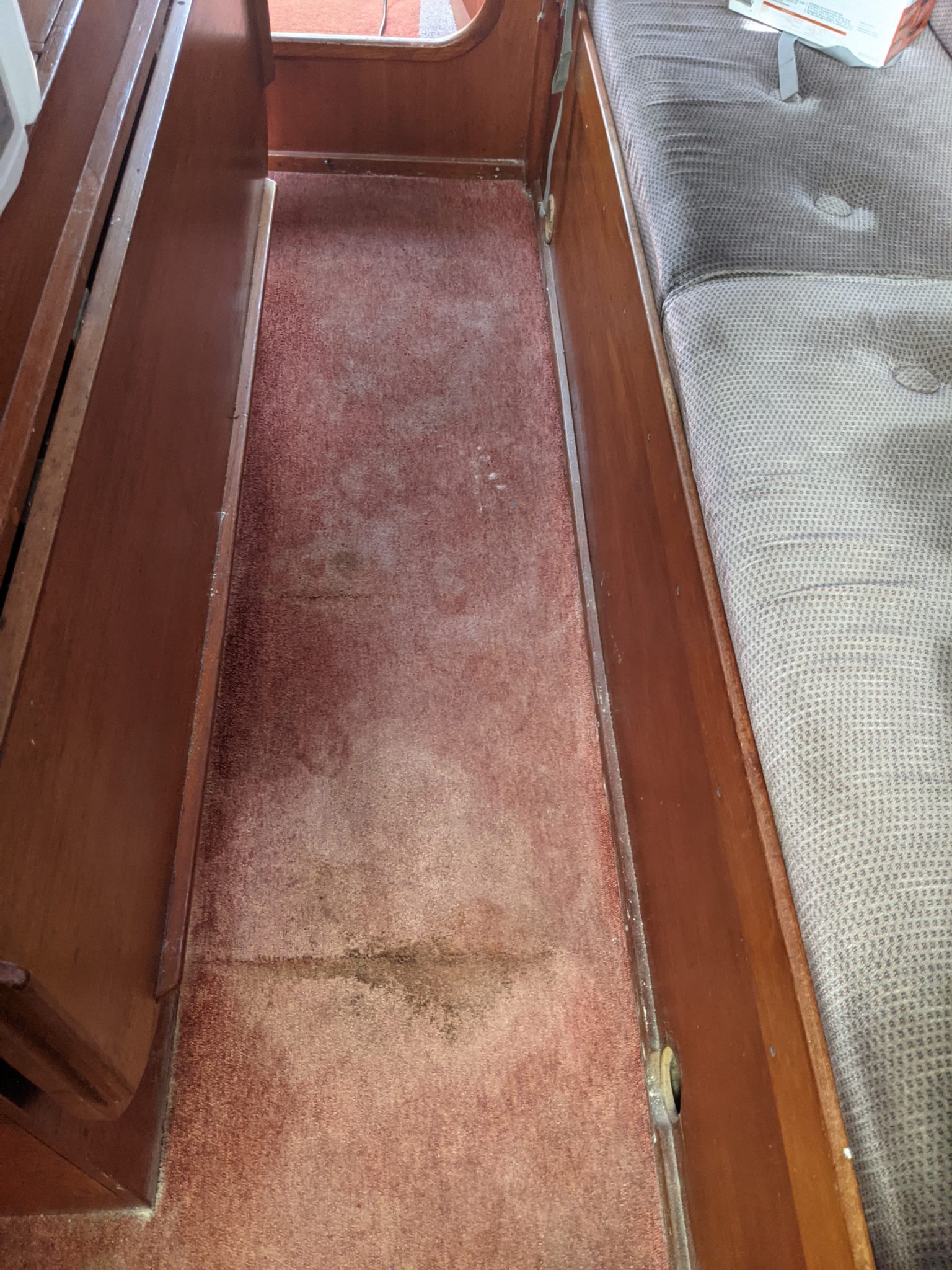 Now we finally have the perspective that we can get the carpet clean again in a few days. We certainly won't be in Aruba long enough to complete this work. But that also works very well in Curacao.