I have been a regular customer at the Carniceria Central butcher for weeks. So far I have not found a better source of meat. Last but not least, they have very good prices there. Two weeks ago I noticed delicious pork belly there. Unfortunately I could not buy a large piece like you need for a crusty roast. The entire pork belly was already sliced.
The problem is that the butcher gets the meat frozen and cuts it in the frozen state. The boss promised me that I would pick up a piece for the next delivery and not cut it.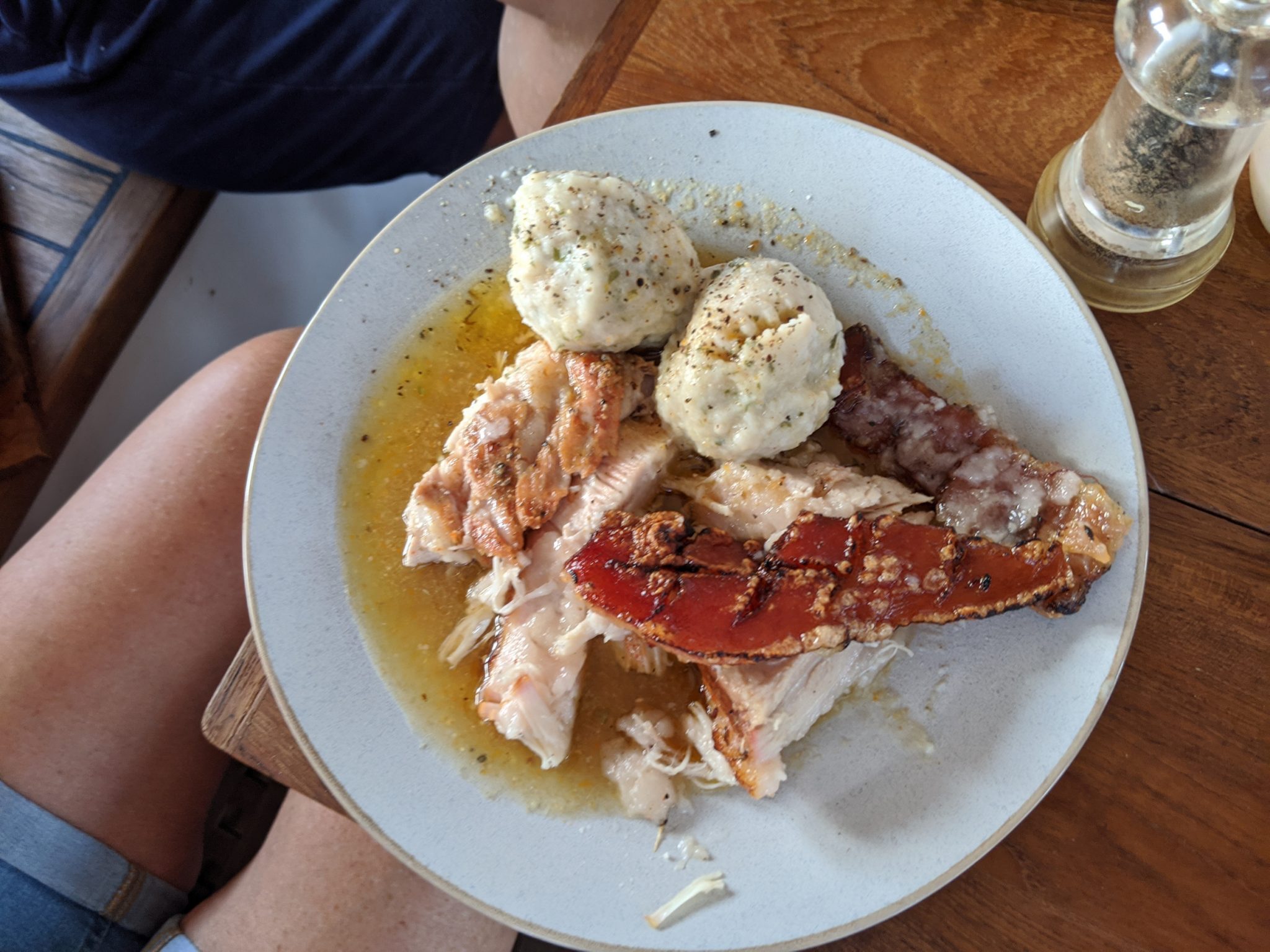 Jutta then braised the pork belly for hours in her on-board oven. Bread dumplings and cabbage were served as traditional side dishes. Delicious! Unfortunately we didn't have Franconian beer on hand, so we could have complemented the meal perfectly.
Although a beautiful crusty roast is not suspected of being a low-calorie dish, Jutta has added an apple strudel to the roast. We had a good orgy again.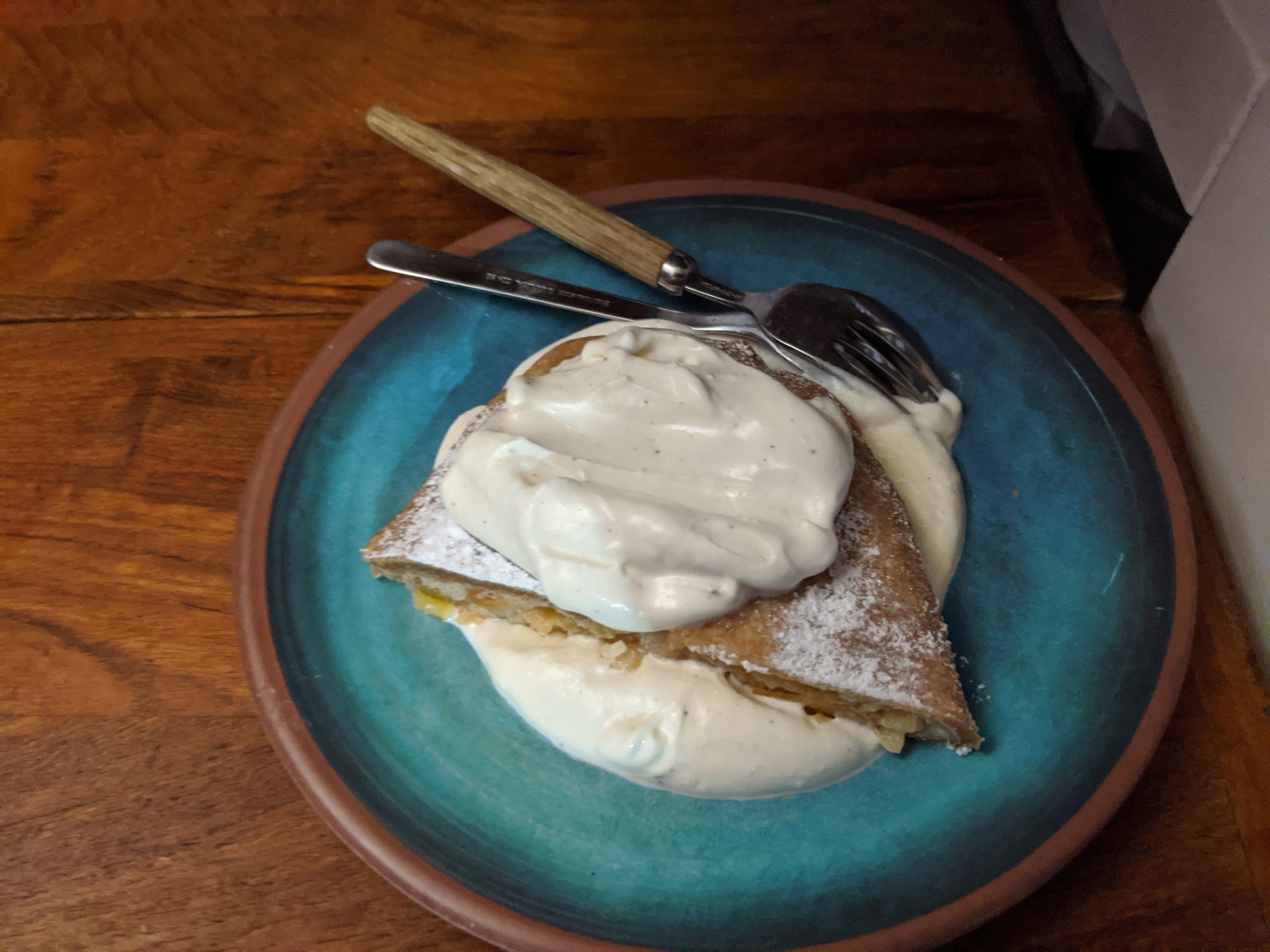 And why am I writing it all down? I've written so much about food that you could gain weight while reading. Quite simply: Charly has developed an excellent technique to give the crust roast the perfect crust. That is not possible in the on-board oven. The roast would fall apart before there is even a crust. We had seen Charly's performance in Lanzarote before, now in Aruba I was allowed to see her again. The repetition was even better than the premiere. A perfect crust.