It's Wednesday. The painting work is in the final spurt. Jens has repainted the entire cockpit. So Sissi looks like new again. We are pleased with the result and that there are hardly any items on the to-do list. Nothing stands in the way of our planned departure on Sunday.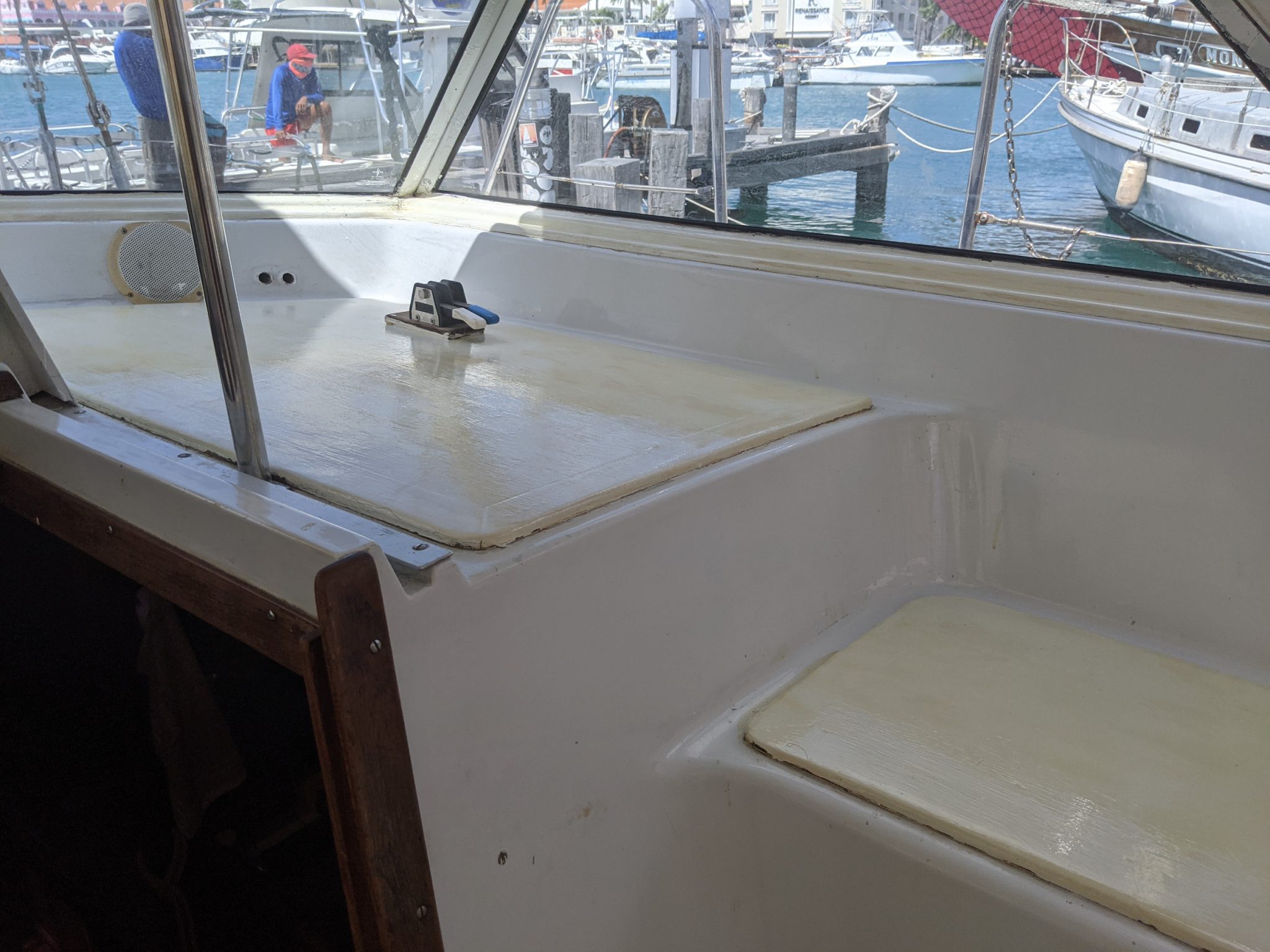 It's Thursday. I have an appointment with Anneke. She offered to drive me to go shopping. One time Price Smart and Superfood. Now comes the commercial. We drink our own water on board. But sometimes it also has to be a drink with taste. We got to know Jumex juices in Aruba.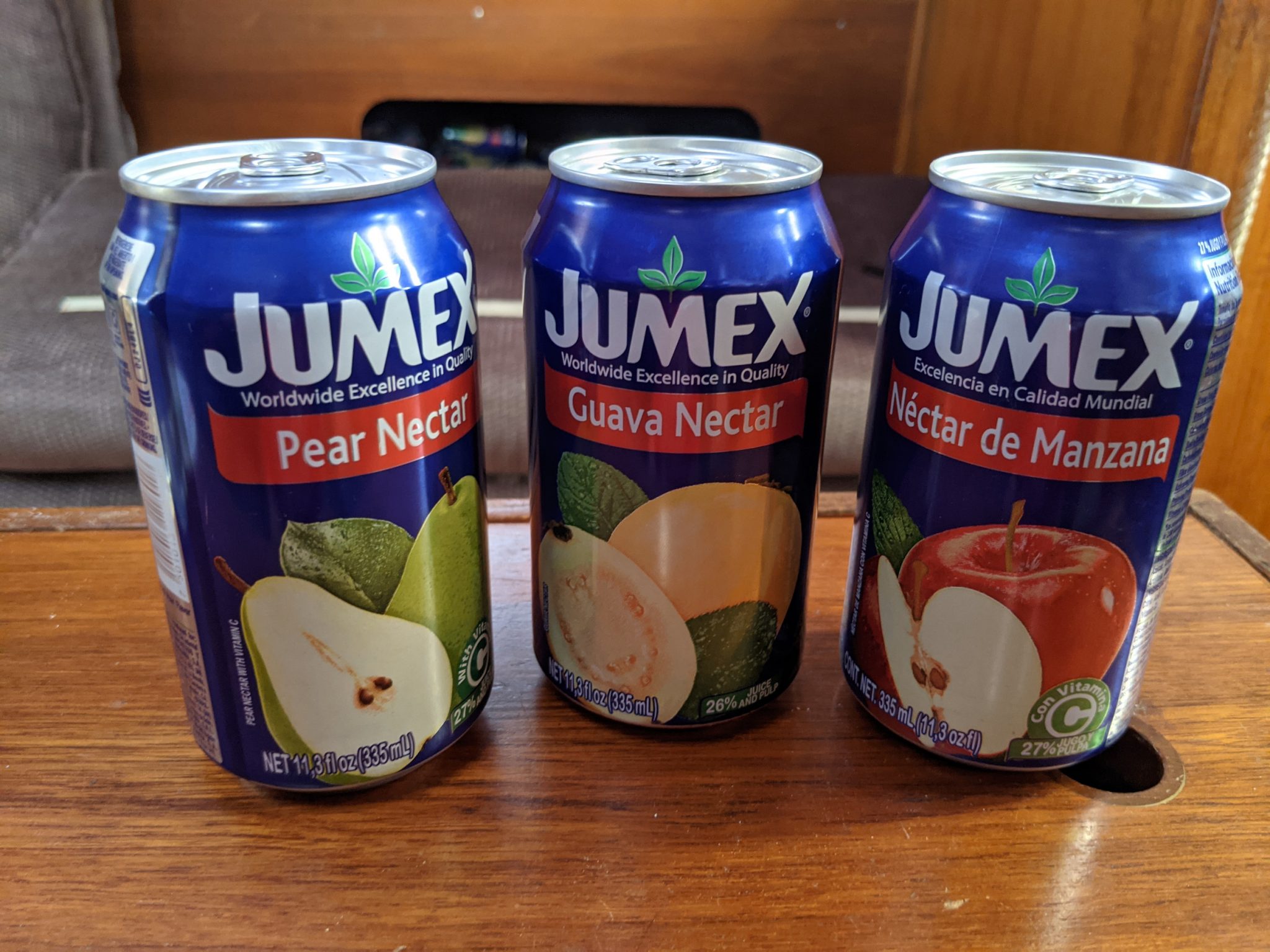 Partly there is fruit juice in the cans, partly nectar. But the stuff isn't too sweet and we've tasted all of the flavors so far. Besides banana and strawberry, I have the cans to myself. At Price Smart, juices are available on pallets for little money, you always have to buy 24 cans and don't know what's inside. There are three different varieties that are always put together differently. I buy eight pallets.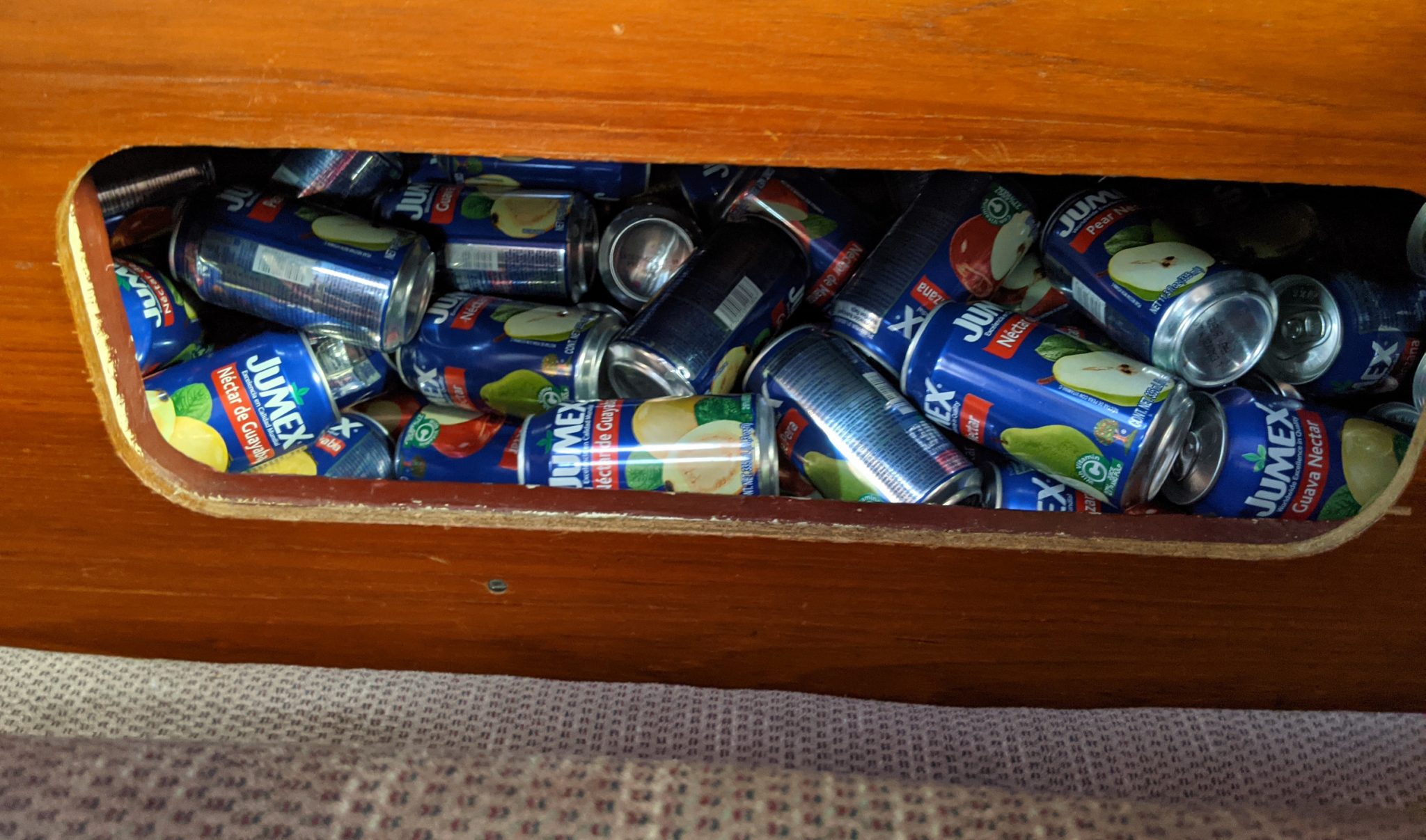 At Superfood I buy groceries for a week. Who knows how quickly we can find a smart supermarket in Curacao and how far it is from our boat. We prefer to be well stocked on the way, that has never hurt.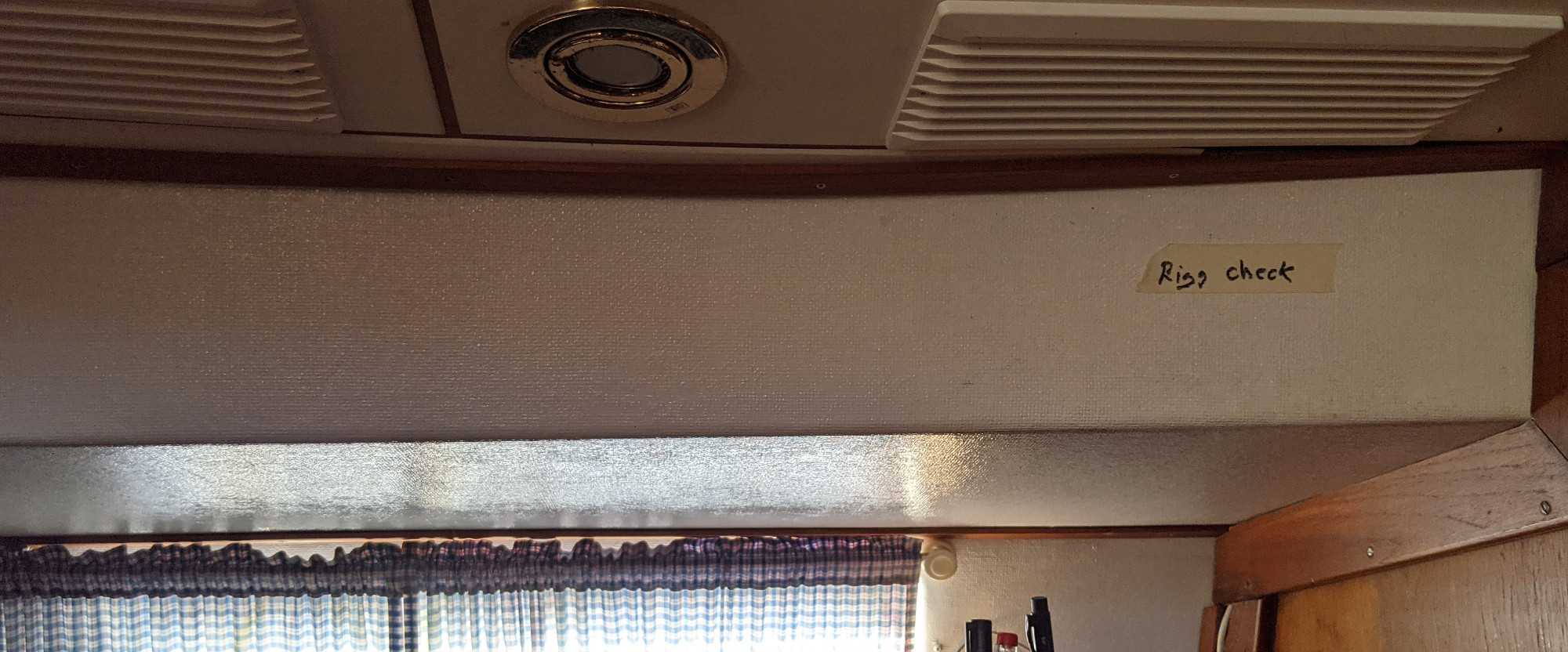 It's a Friday afternoon. The last item on our todo list comes next. It is the obligatory rig check, which is carried out a little more thoroughly than usual after our ride from Cuba to Aruba.
I have no idea why we kept this point until the end. Probably there is no particular reason. The hatches and cleaning work were particularly urgent. In addition, we have never found a problem at this point that would prevent us from leaving. We dig out the mast ladder in the sail load and Jens is allowed to climb into the top of the mast.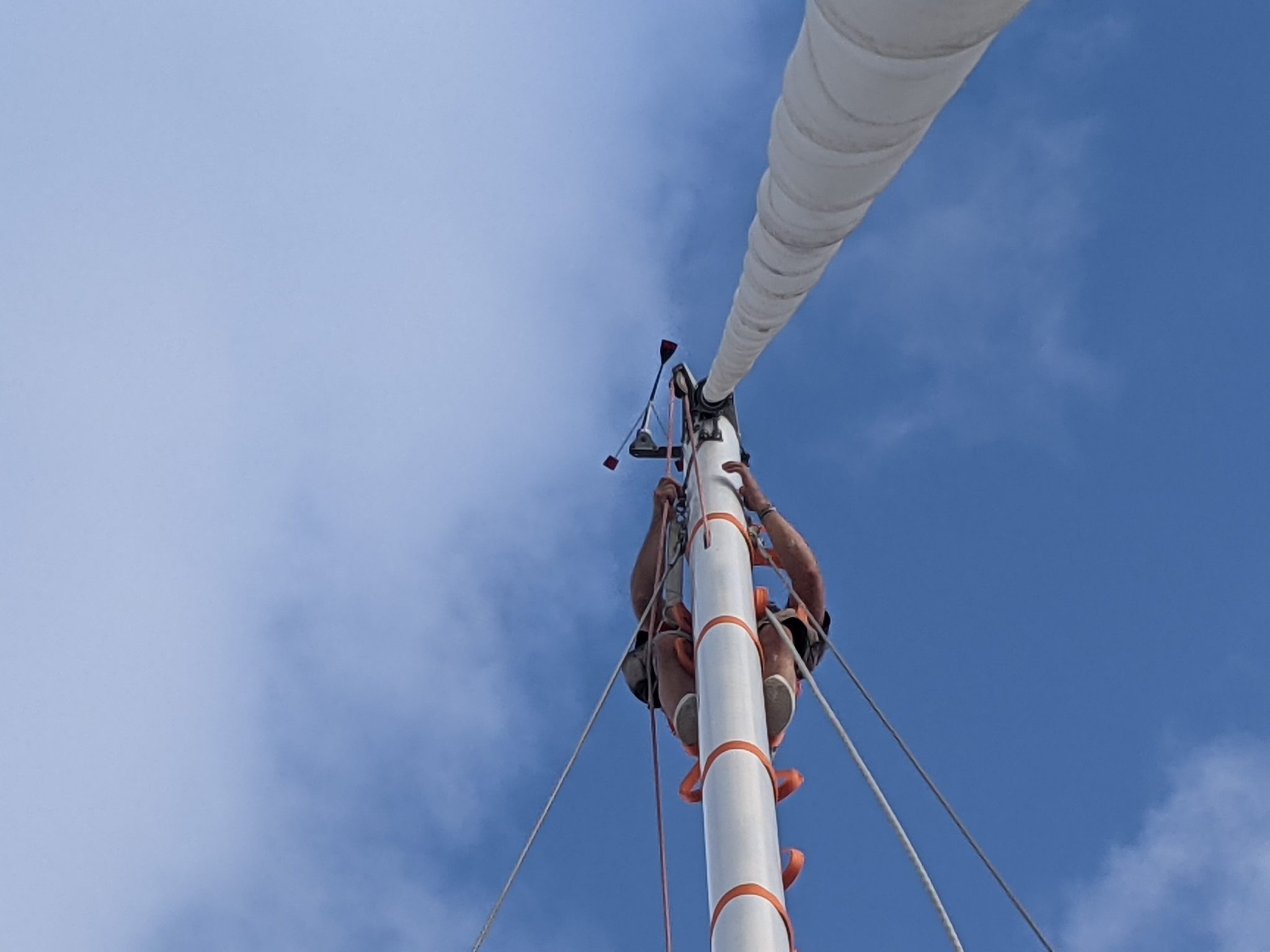 The shrouds look great. On the way up, Jens checks the lower shrouds, upper shrouds, spreaders and, finally, the front and backstays for damage. Everything looks very good. Only the pulley, which is supposed to deflect the main halyard at the top of the mast, is crooked in its position. As a result, it cannot turn. It is completely blocked. As a result, we can no longer easily set or reef the mainsail. The main halyard can hardly be moved, if there is some pressure in the sail, nothing is guaranteed to work. If we had worked through this point earlier. Would have, would ....
If we had given the major case its own item on the list. We remember that the recovery of the Great on the eve of our arrival in Aruba was more exhausting than usual. But that was overshadowed by the motorless, exhausted arrival and the joy of having made it.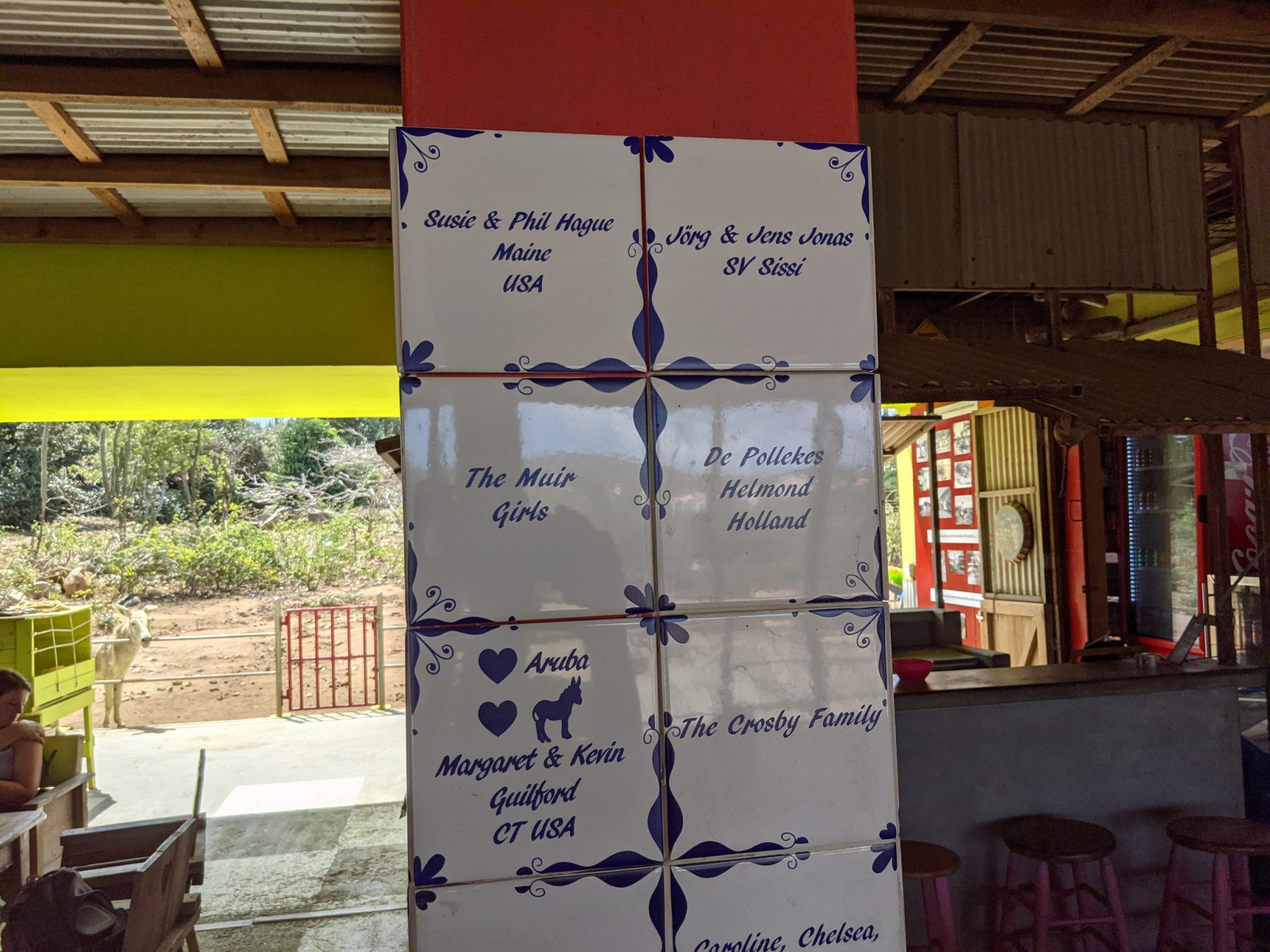 It's a Sunday afternoon. I'm sitting next to Anneke with the donkeys again. I am pleased to note that our tile has now been delivered and glued to a pillar. On Monday I expect news from a rigger whom Charly from the Chapo recommended to me. We hope he can solve the problem without having to put the mast. Otherwise…
... we have to go back to Varadero. Then a truck crane is rented. All of this needs to be organized and takes a few days. Aruba is sticky.