I've had this experience several times with a motorcycle. Driven to the campsite meadow, jacked up the motorcycle and quickly set up the tent. Then to the beer stand of the motorcycle meeting, eat grilled sausage and let the evening fly by. Then went back to the tent in questionable condition and saw that the motorcycle could be put up nicer. In 98% cases, the result was amusement for the other participants in the motorcycle meeting. In 100% cases, however, I had help setting up the motorcycle again. Parking is silly.
---
We reached the marina Puerto Calero on the evening of November 10th and were glad to be welcomed. We made reservations in Marina Rubicon, but only from November 18th. Due to the good wind forecast, we started from Lagos to the Canary Islands a week earlier and the problem-free passage confirmed our decision. We were assigned a berth at the end of Pontoon J. We like J, this is our letter.
The next morning I went to the harbor master's to make arrangements for the rest of the week. With a wind forecast of 30 kn with gusts of up to 40 kn, we didn't want to anchor. That's not fun.
The harbor master said we could stay, but would have to move the boat to another place. Our place is reserved. When I asked how we should do it in a 30 knots wind, the only answer the harbor master was saying was that he would send two marineros to help us. And we should move quickly, because around noon the wind would get stronger again. Alright
---
The wind seemed to ease a bit, the Marineros were on site and the casting maneuver worked perfectly. Then the main work followed. Sissi tackle with her long keel and no bow thruster again in a wind of 25 kn. Mmmpf. I found a suitable place. I thought…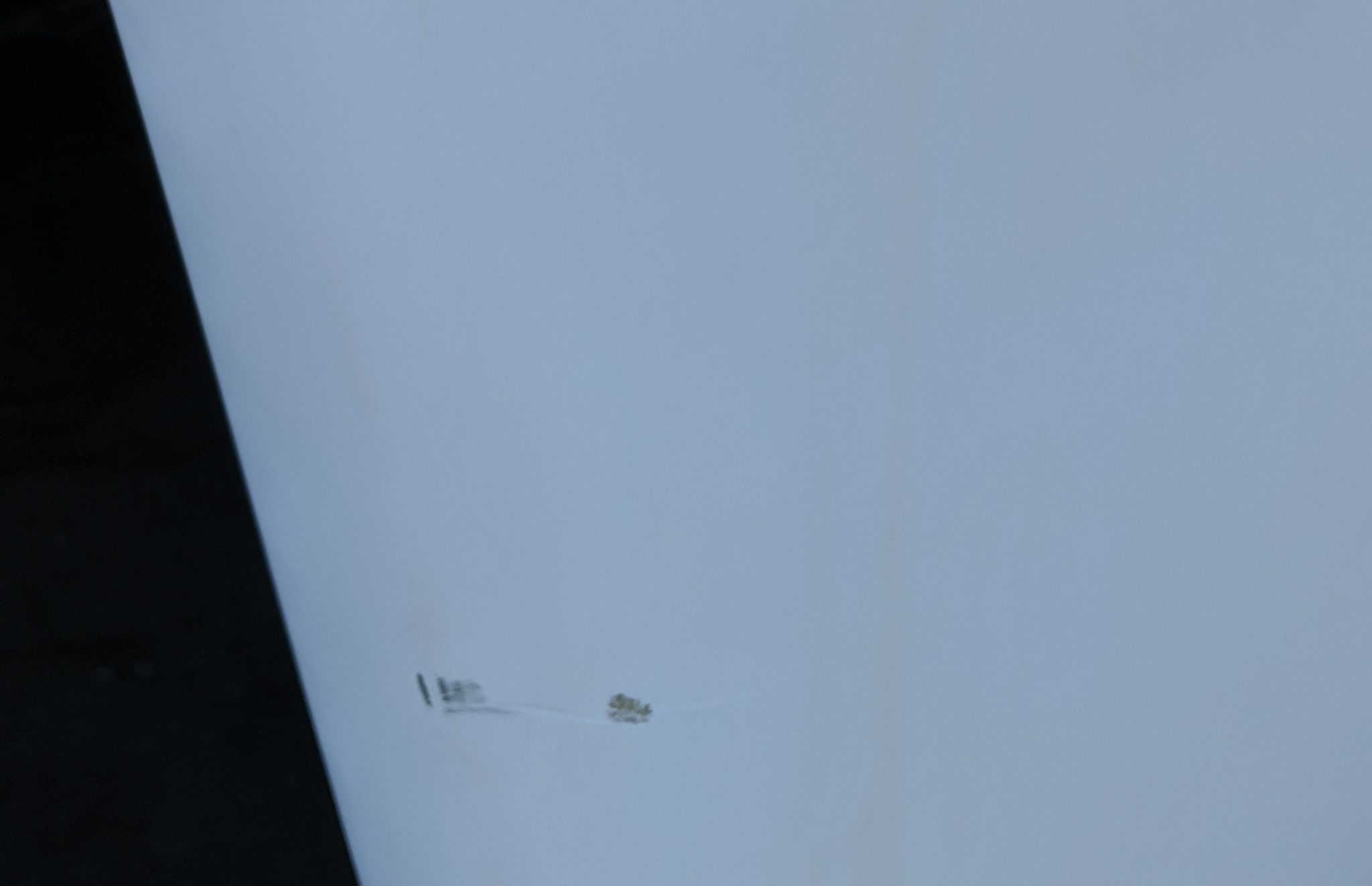 A gust caught us in the turning movement. And we just caught one of those catamarans. The owner took it with humor.
A little gelcoat, some working time and € 70 later, the Kat looked like new again. Changing parking spaces isn't just silly, changing parking spaces is crap. To this day, there is no other boat in the "reserved" space. Next time I'll fight with the harbor master, it's cheaper.