And another week has passed. We changed the island and are in Tenerife. There we are in the capital Santa Cruz - not without reason. Here I can take a few tram pictures one last time in front of the Caribbean, the supply situation is good and we can clarify, so we have exit stamps made in the passports. The third Advent will also be the last Sunday we spend ashore this year. Tomorrow we want to start in the Caribbean.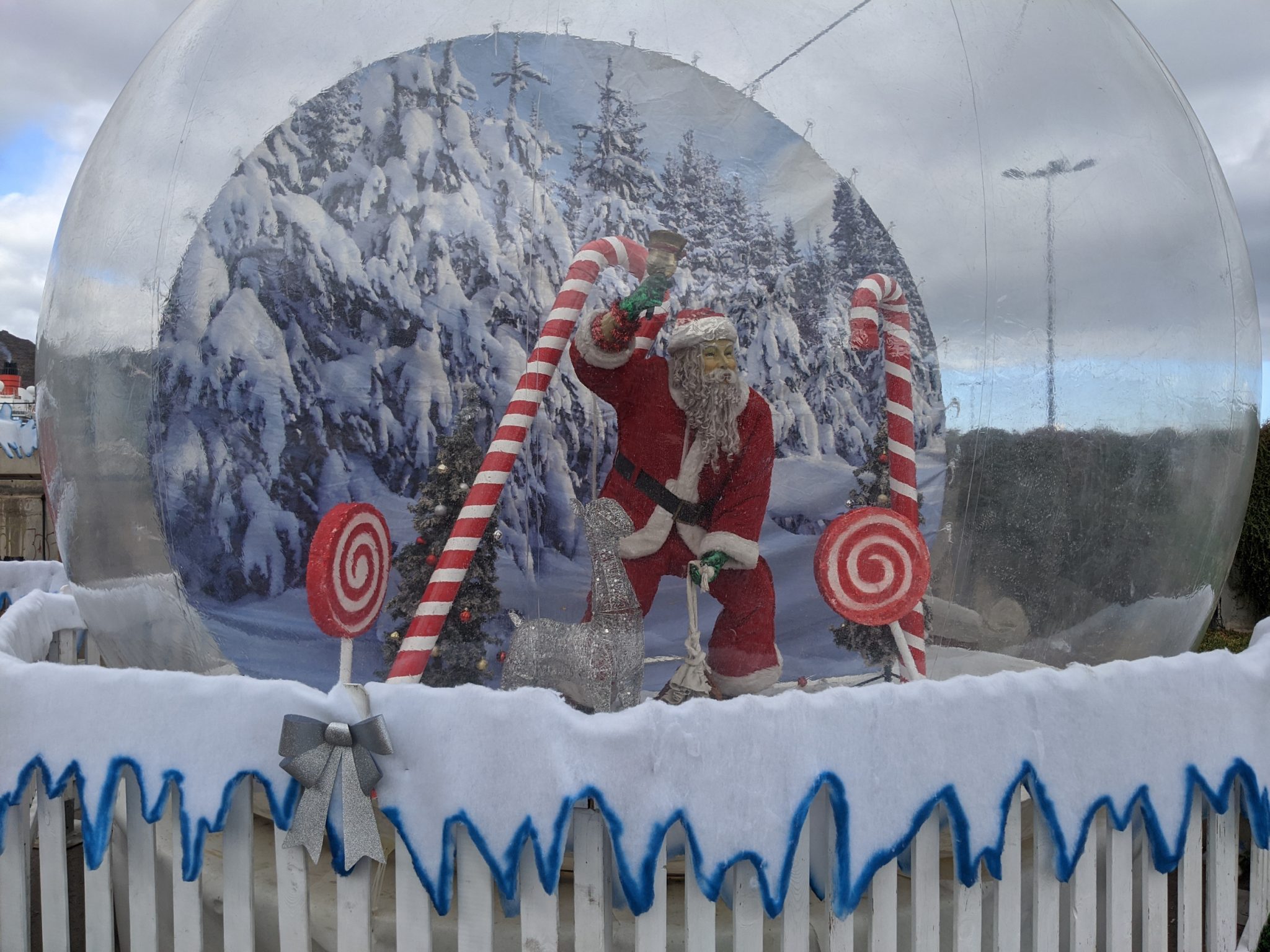 In Santa Cruz people have gone to great lengths for Christmas decorations. The few lights that we can record in Playa Blanca on Lanzarote are just a small thing compared to the decoration here.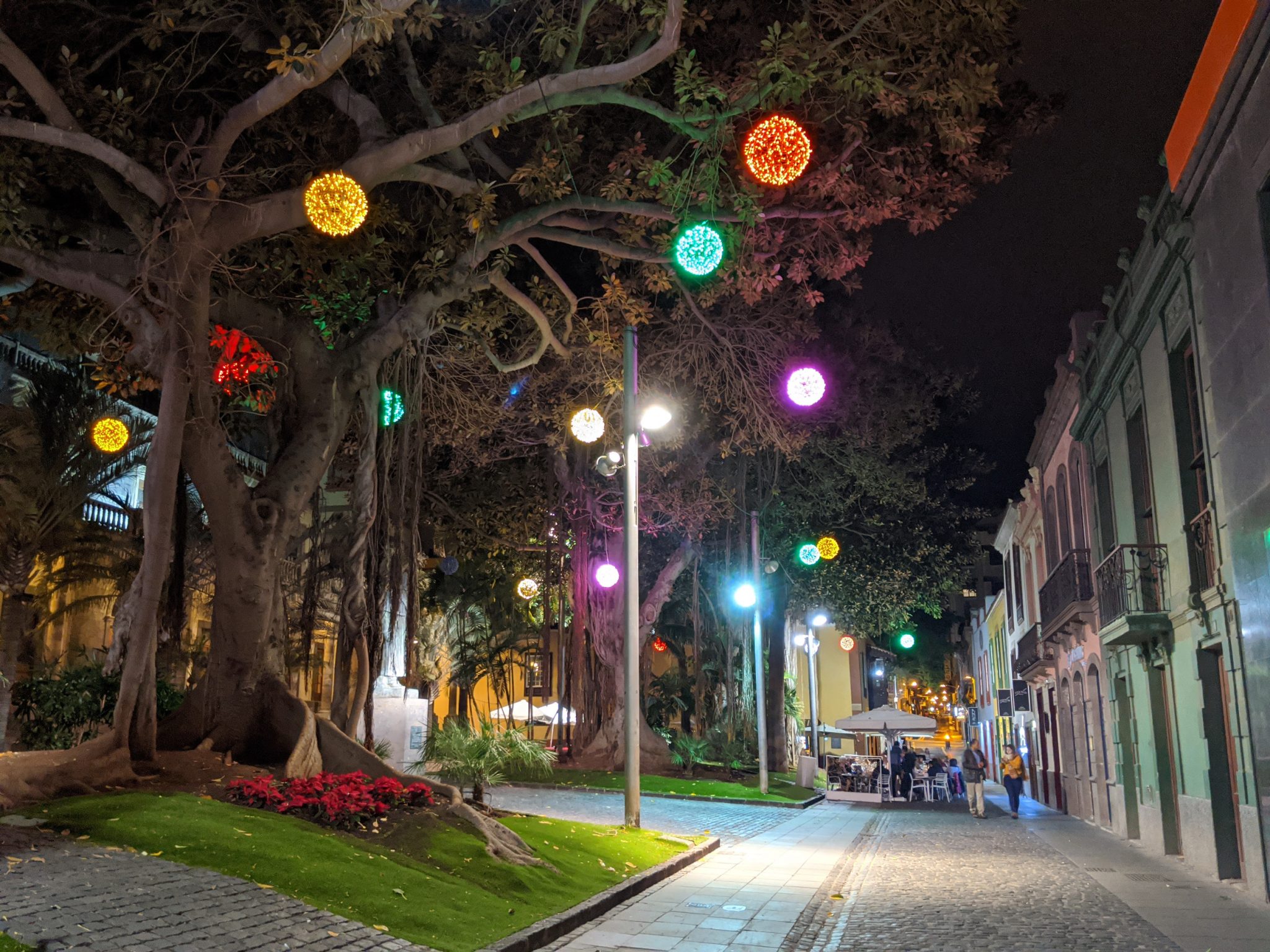 There are real trees in Tenerife, so the city mothers and fathers did not have to have artificial firs installed.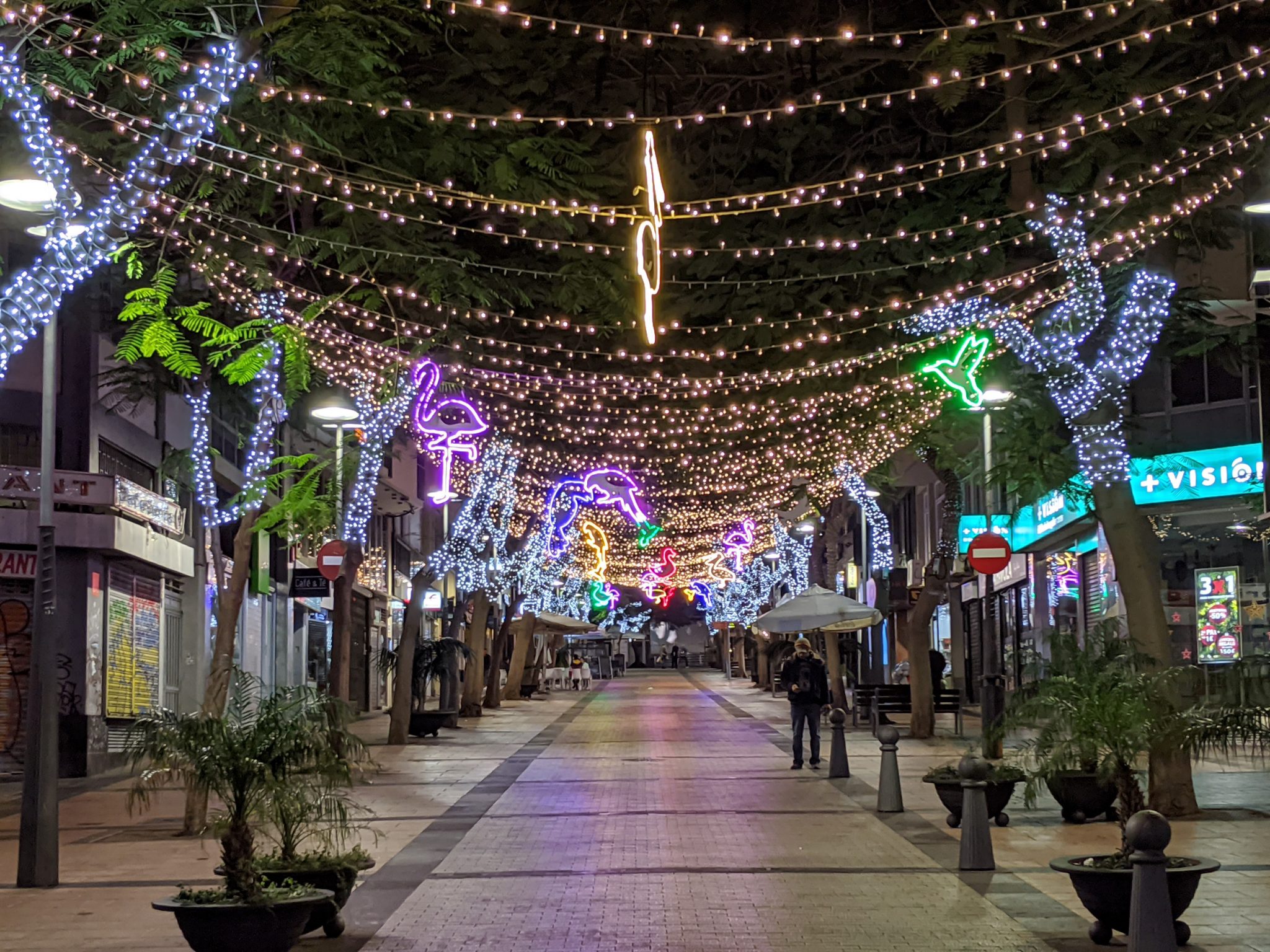 There are no longer many pedestrians in the pedestrian zone, so Santa Cruz is no different from Frankfurt. But a big carpet of lights hangs over it. Christmas ducks, Christmas flamingos and Christmas parrots shine in competition with Christmas dolphins.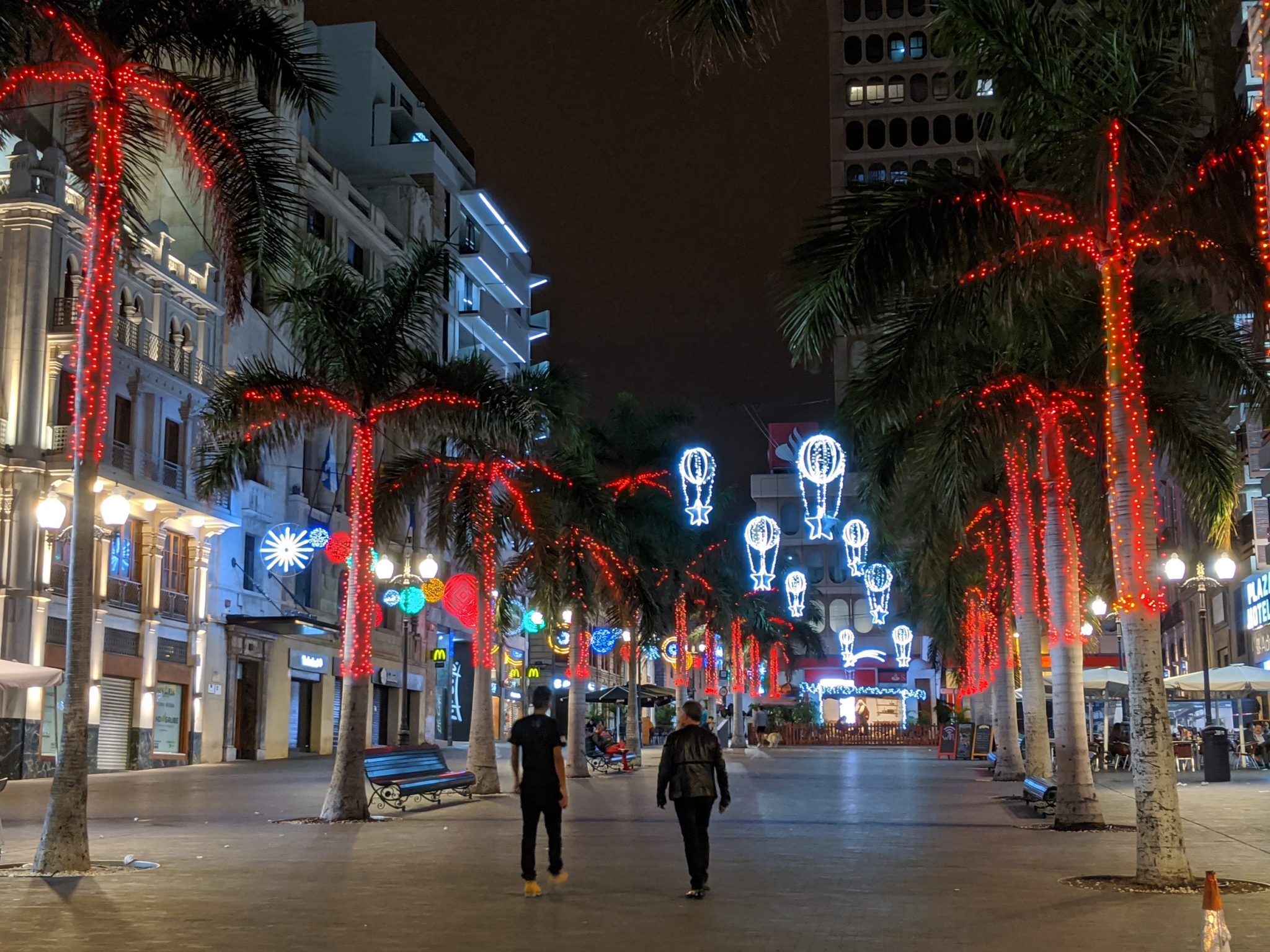 The central square opposite the harbor is decorated with Christmas captive balloons and the beautiful Christmas palms in red.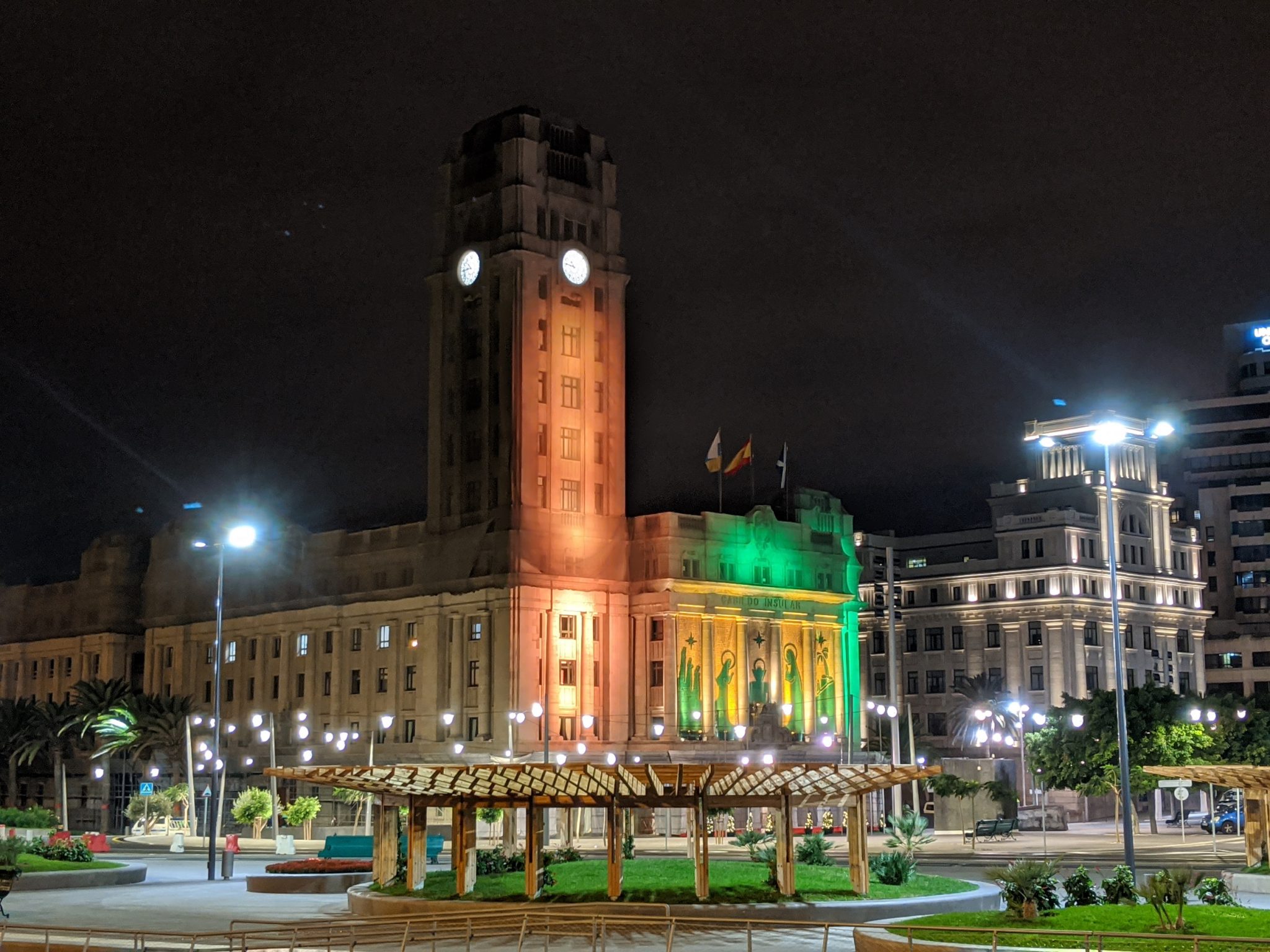 The church opposite the marina is illuminated for Christmas. All in all a nice setting for the third Advent.
We wish everyone a happy rest of Advent. Have a nice party, we're leaving tomorrow. The tension increases, but so does the anticipation. We will spend Christmas and New Year's on the Atlantic when our plans work.