We are anchored in Portimao. Hard to believe. We have sailed nearly two and a half thousand miles and so far have not allowed our anchor to dig into the ground. Anchoring is the supreme discipline of long-distance sailors. At anchor, the board cash is protected, anchoring is always free. The marina costs money.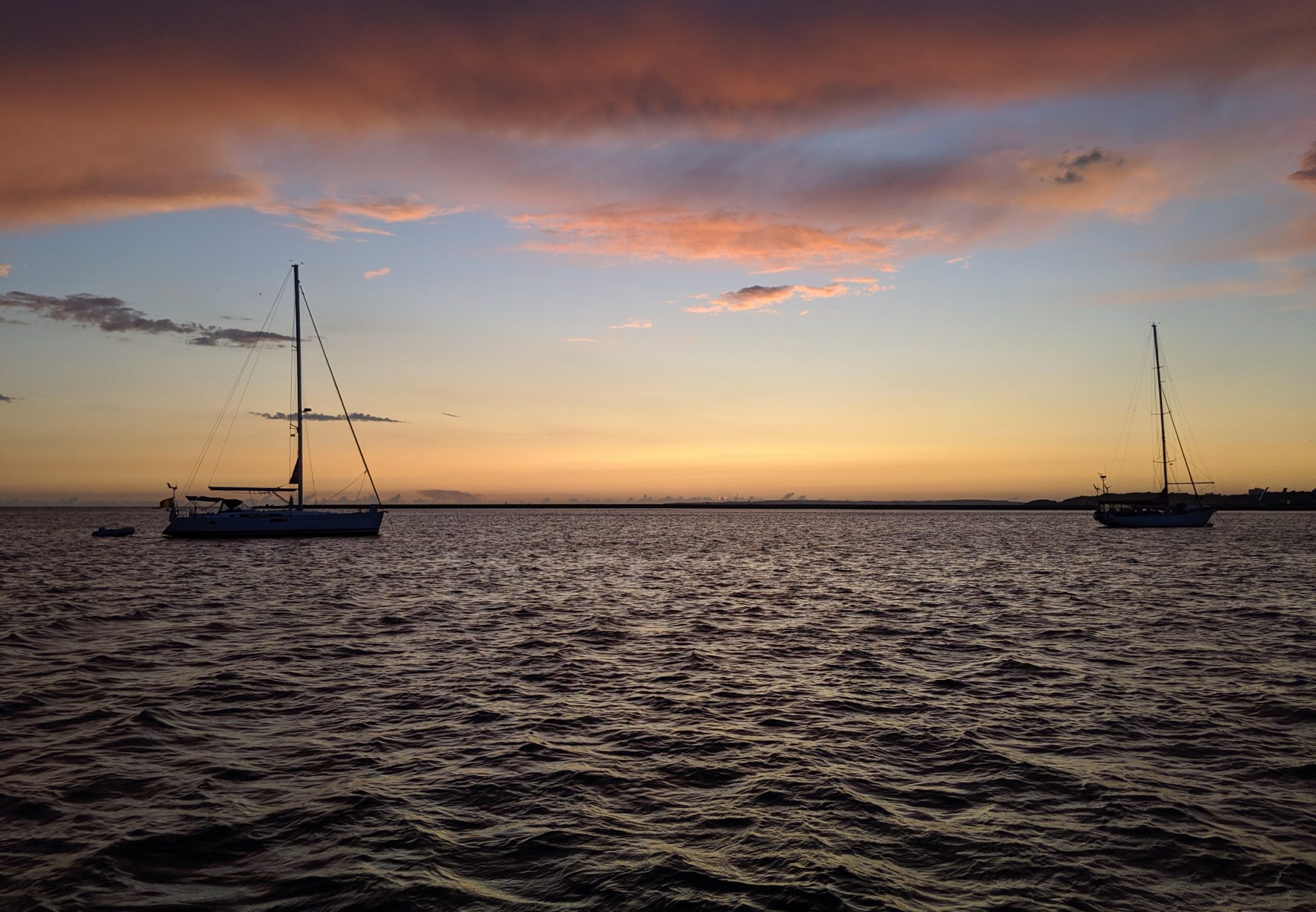 You can anchor in the most beautiful places in the world, the marinas somehow look the same everywhere. It's like the difference between "wild camping" and a campsite.
You lie quietly at anchor. The anchor chain cushions the ship's jerk in the swell wonderfully. If you lie in the harbor with swell, the mooring lines creak and squeak pathetically. Often the ship jerks violently into the lines. It is sometimes uncomfortable in the marina.
If you anchor, you have it quiet. No neighbors on the jetty to turn night into day. No tourists walking along the jetties and staring into the cockpit.
Why haven't we anchored yet? Because you then have to inflate the dinghy to get ashore. Because there is no warm shower at the anchorage. Because we haven't had an engine for our dinghy for a long time. Because it is more convenient to walk to the restaurant. Because ... we just didn't do it.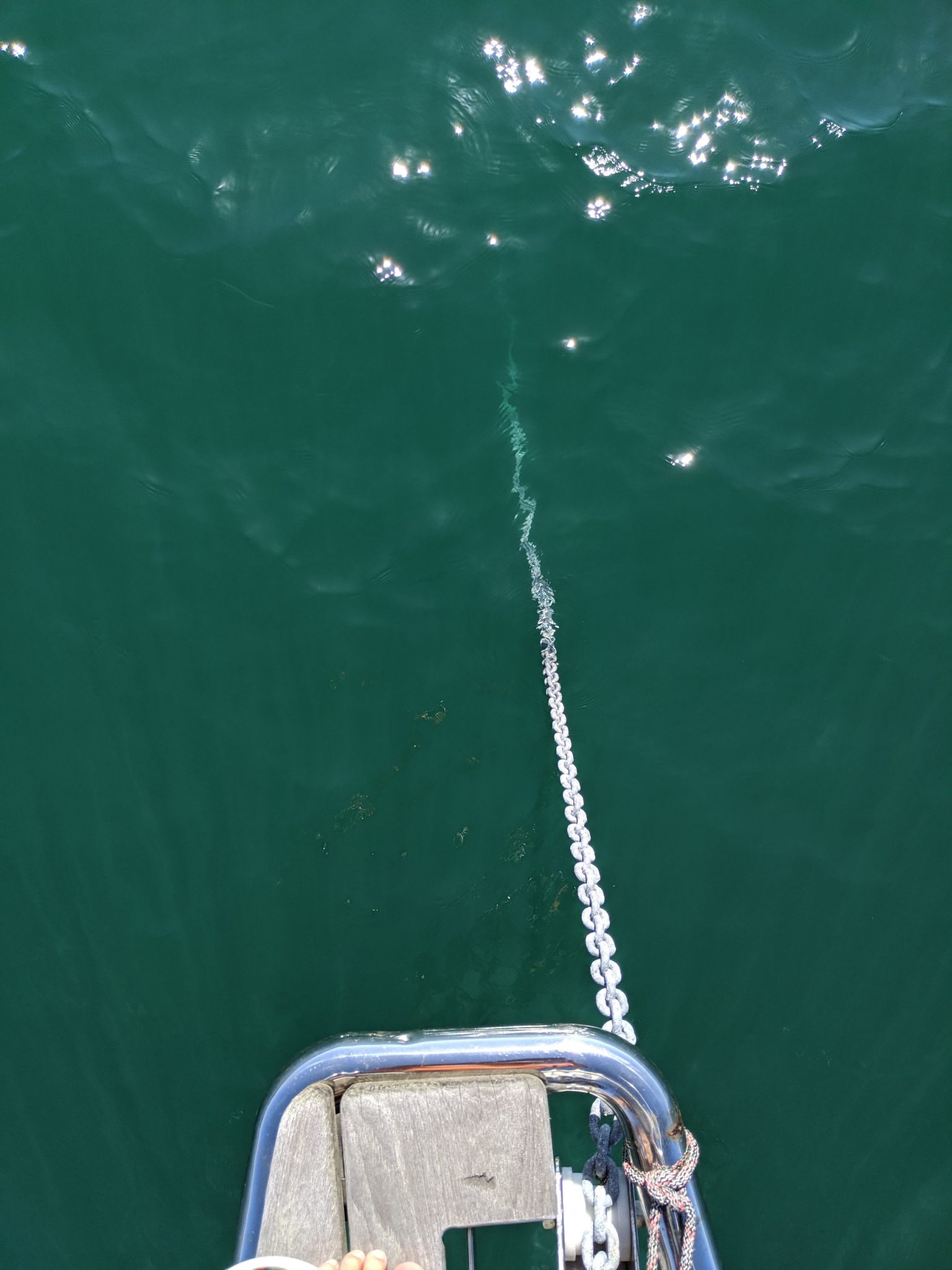 So the day before yesterday was a great moment. The chain clattered over the windlass, the anchor slapped into the water. Then we retracted it properly. On the first attempt he stopped on perfect anchorage.
Yesterday we had a lot of wind at the anchorage, the wind generator delivered 15 amps, which it does from around five Beaufort. The anchor held.
Now the wind has turned, our anchor is still holding tight. That's how I like it. Now we can finally call ourselves long-distance sailors. Only the problem with the shower could not be finally solved to our satisfaction. We either use Sissi's on-board shower, which only supplies cold water. Or we take the dinghy and drive over to the marina. There they are sure to sell us a warm shower.