We are waiting for news. The only rigger in Aruba reports in the late morning. He can't help us while the mast is up. So the mast has to go down. Jens takes off the mast ladder, brings the anemometer with him and takes a photo of the blocked pulleys.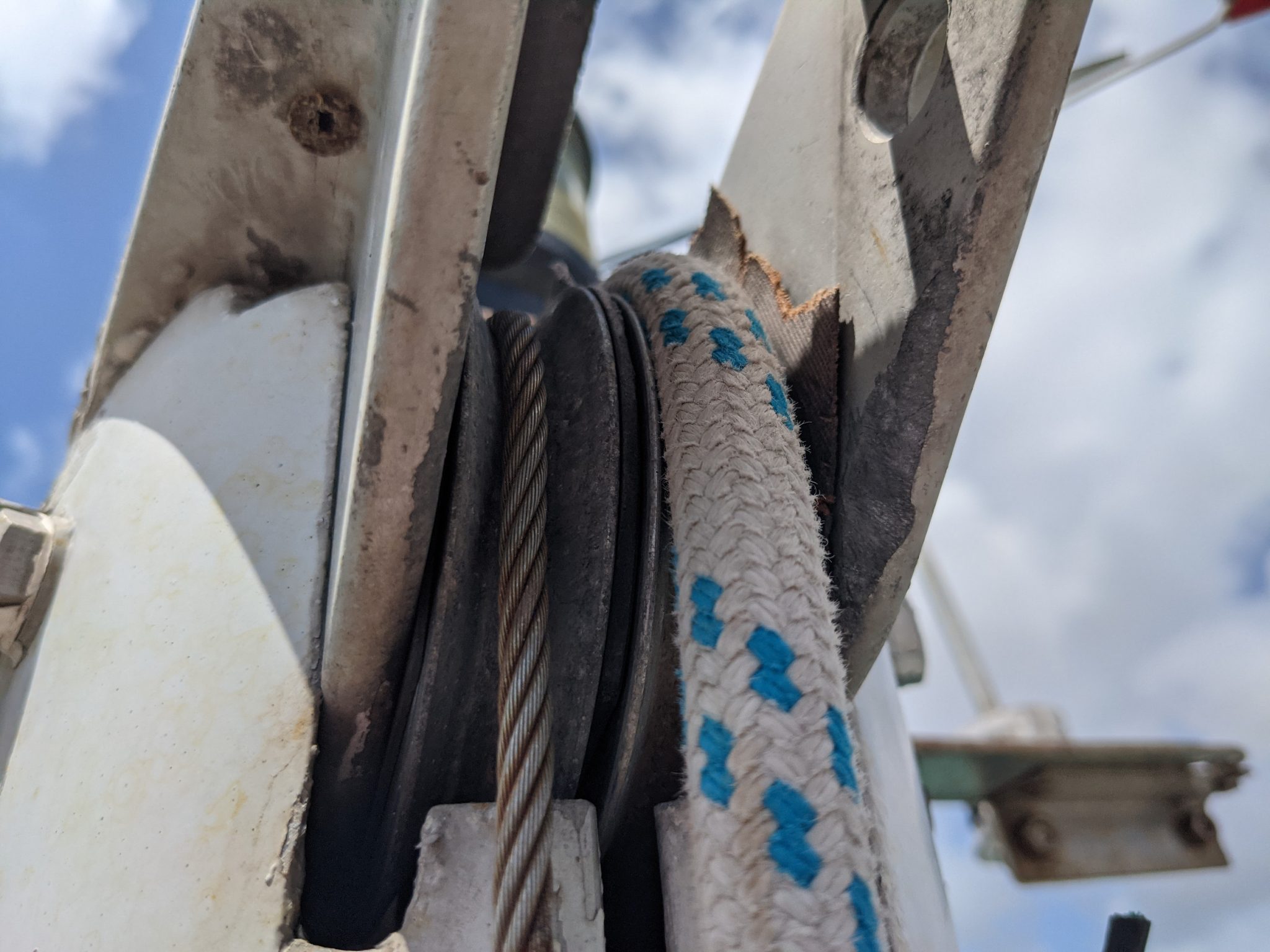 We have to take the sails down, both of you. The mainsail is quickly taken down, after half an hour we put it neatly in the foredeck bunk. The Genoa defends itself initially. We can't roll it out because our great reefing winch is blocked again. I'm taking them apart. All parts are somehow firmly baked together. It is a mystery to me how I can ever make this winch free again. Fortunately, there is another winch right next to it, which we will use instead.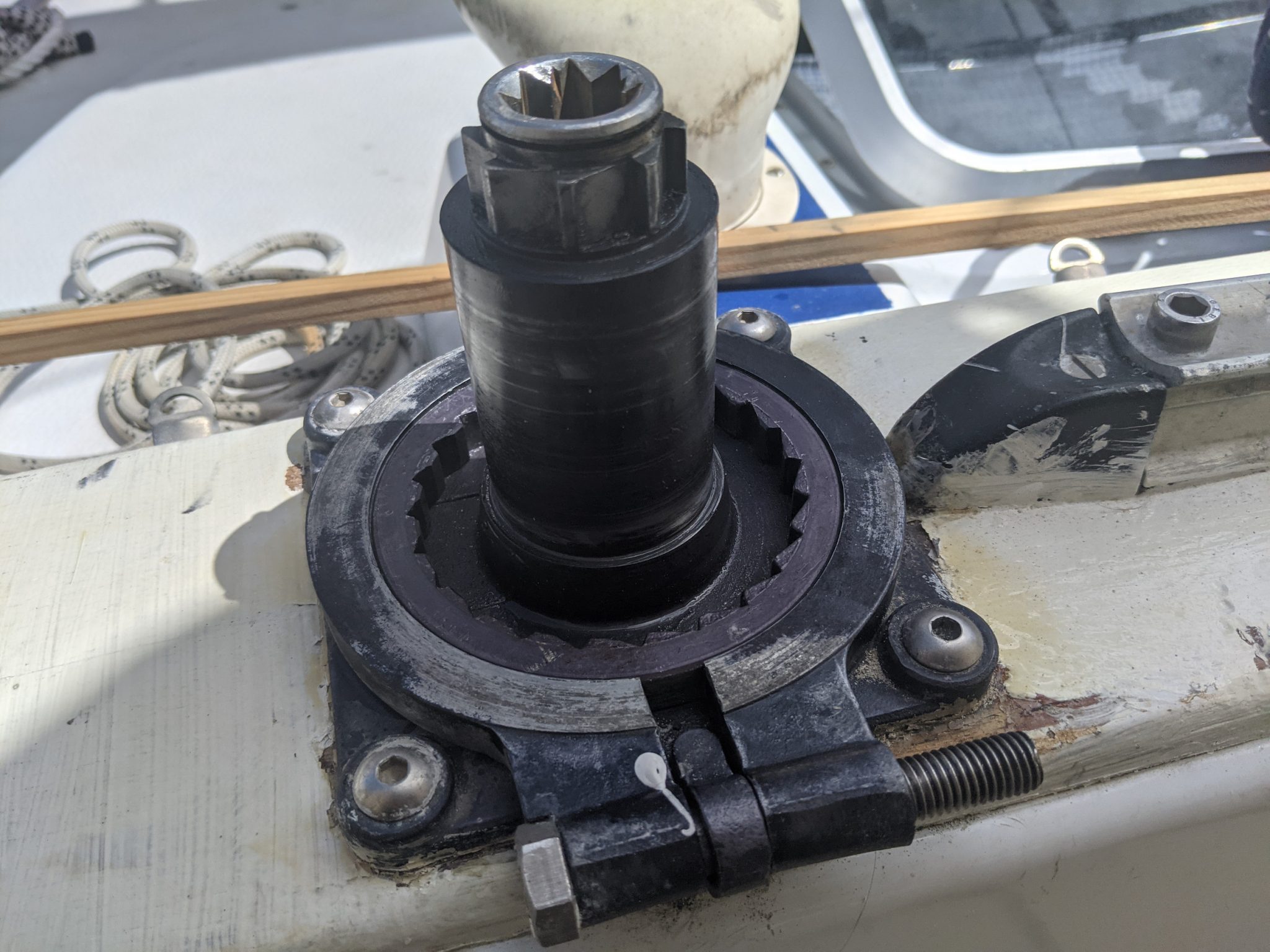 We take the reefing line from the rope drum and can roll out the genoa in a moment of calm. Then she refuses to come downstairs. Then the wind sets in again. Then the sail almost falls into the water. We fight for a few minutes, then finally we have the sheet on the foredeck. We're soaked in sweat.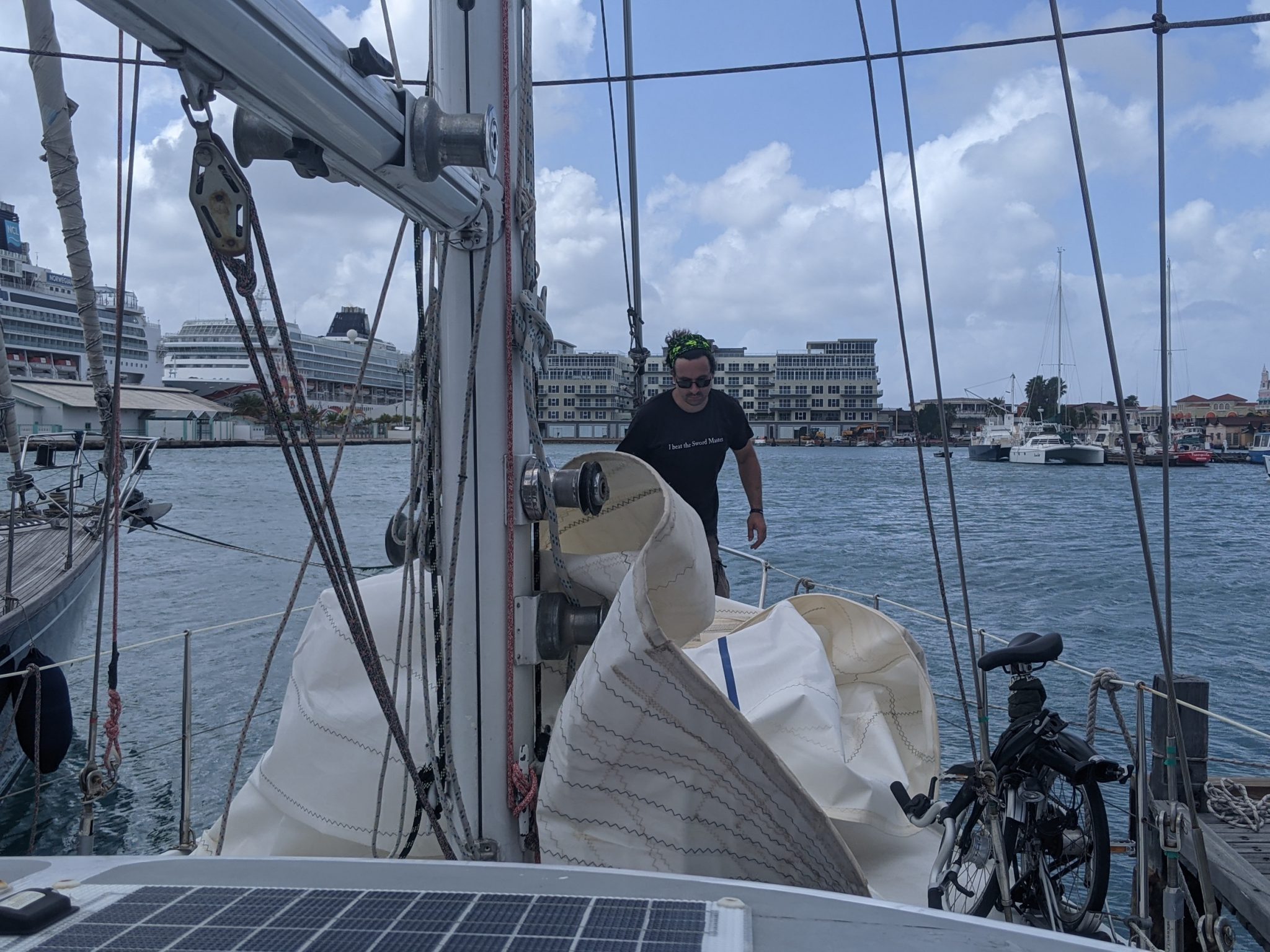 We'll remove the tree later, we still need it to hold our awning. I also have to disconnect the power cables that supply the individual lamps.
When the mast is later attached to the crane, all shrouds, forestay and backstay are removed. Now finally the crane can put the mast on the ground. After the repair, everything works in reverse order and we are ready to sail again. So much for the plan. But we're not that far yet.

We reward ourselves for our hard work with a visit to the Hard Grooves Jazz Bar. Not that we're into the jazz that comes from inside. It's dinner that drives us here. I hope the picture doesn't generate too much envy in Germany. The cats, who actually belong to the neighboring restaurant, are very pettable and want to attract the attention of the guests with silent, piercing looks, also believe that the food is good.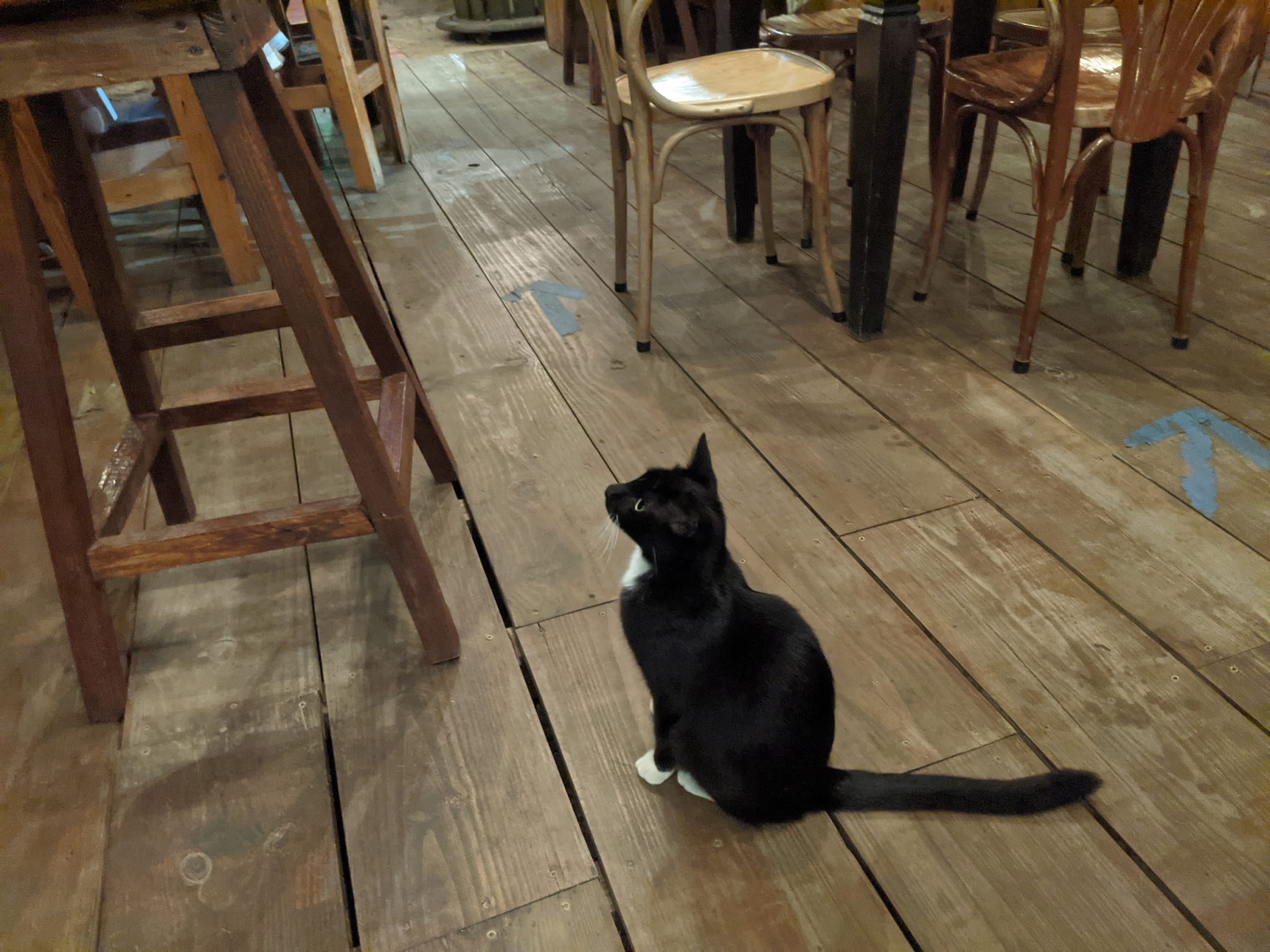 Now we are waiting for news from the Marina Varadero. They have to organize a truck crane. When that is resolved, we will move Sissi there. That's how long we have to pass the time.
I'm not really happy.