On the way to Mindelo we broke the game. Middle of the night. We then spent an hour and a half getting the Parasailor out of the water.
The next morning I saw another mess that brought us this promotion: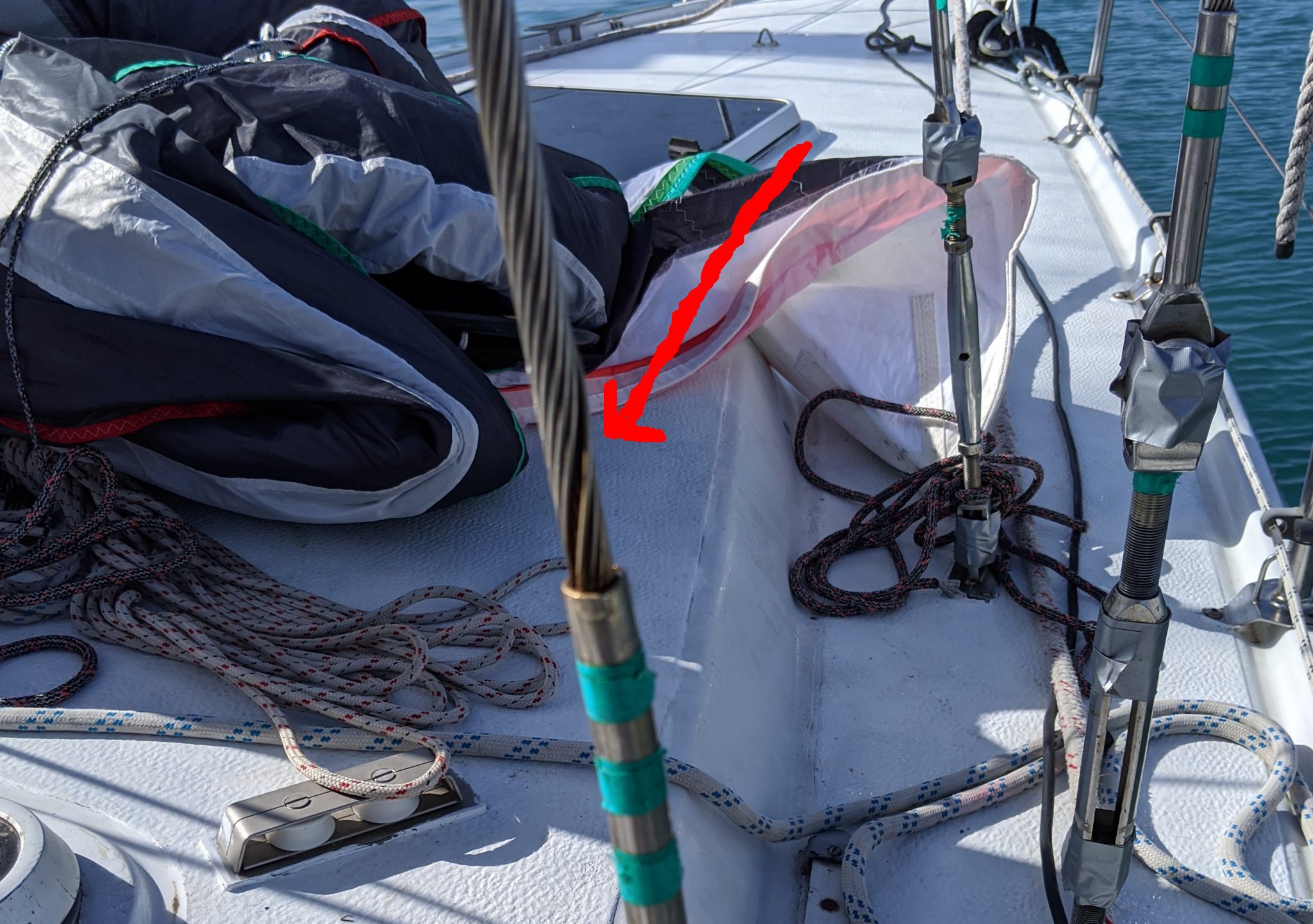 Two wires were broken on the starboard side of the aft lower flange. It was not good, not good at all. You can't go on with it, at least not with a clear conscience. I haven't told Jens or Jakob about it, it's enough if I can't sleep well. Strangely, neither of them noticed. That really gave a big bang at night.
In the situation it was clear to me that we had to go to Cape Verde. Mindelo has the only company within 800 miles that can manufacture new shrouds. It is called boatCV and is conveniently located directly in the marina.
A new game case was bought quickly. At first they did not have the right length of the corresponding rope. The alarm bells rang inside me, but the lady at the counter said that in an hour there would be a new roll of rope. It was like that in the end. The new case was measured and billed. We were able to pull it into the mast with ease using a fishing line.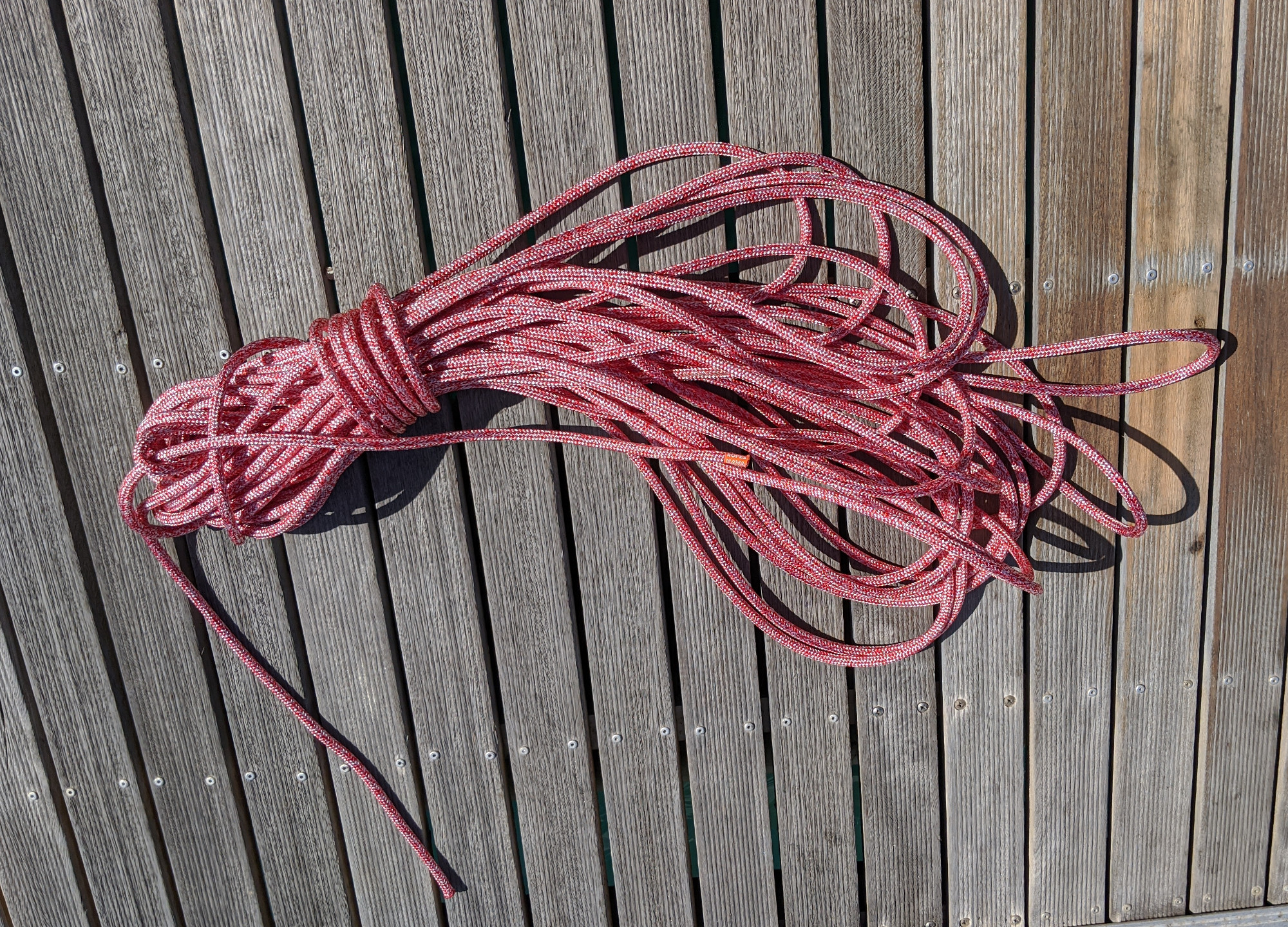 Due to the improved durability and tear resistance, thick gold threads are woven into the traps in Cape Verde. Made of 24 carat gold. You have to pay for it as a sailor. If you don't want the gold-plated ropes, you can try it again 2000 miles away in the Caribbean.
The lower shrouds are made of pure platinum for 25%. This also serves to improve stability. The man in the boat shop first wanted to explain to me that before January 15th he had no time for us and the lower shrouds. However, when I told him that we would take care of the old shrouds ourselves and assemble the new ones ourselves, he was down to an hour to act. He then came over in the morning, picked up the broken want and brought the two new ones two hours later. You always have to swap both sides, even if only one side is broken.
Hopefully no pirates are coming now who want to pluck Sissi's precious metal down again. The whole fun cost a total of 100,000$.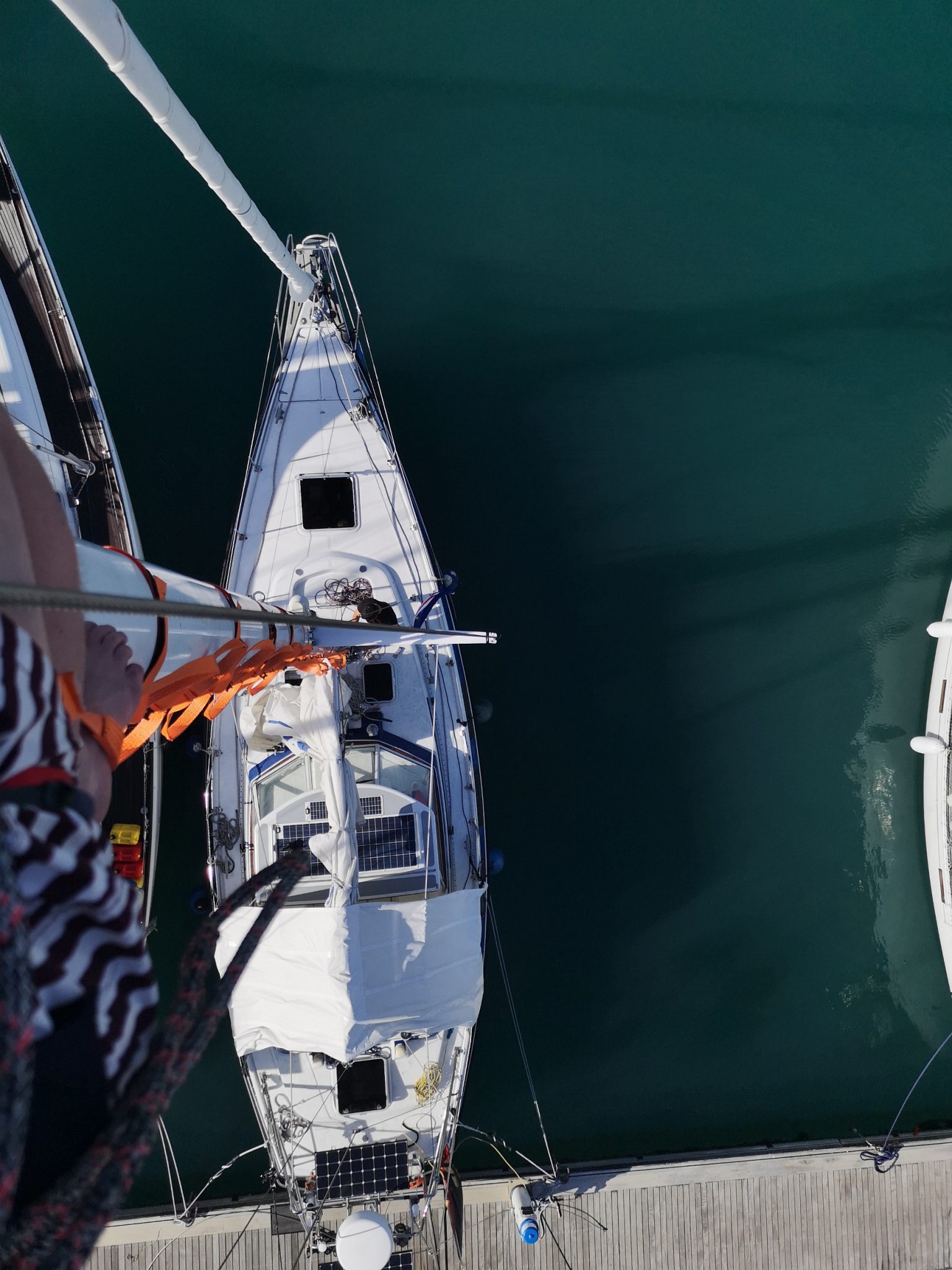 When the mast ladder was raised, Jakob climbed to the top and took a few pictures. This is what Sissi looks like from above.