Again I start with a jigsaw and extension cord in the Donkey Sanctuary. Instead of several chairs should I build a round table this time. A table base is still available and the old round table also has a round table top, which is rather ailing. The new plate should be the same size. So I use the ailing table top to take measurements. However, the heavy rain of the past few days has not passed the table top. It has now moved and I am looking for a reasonably usable section.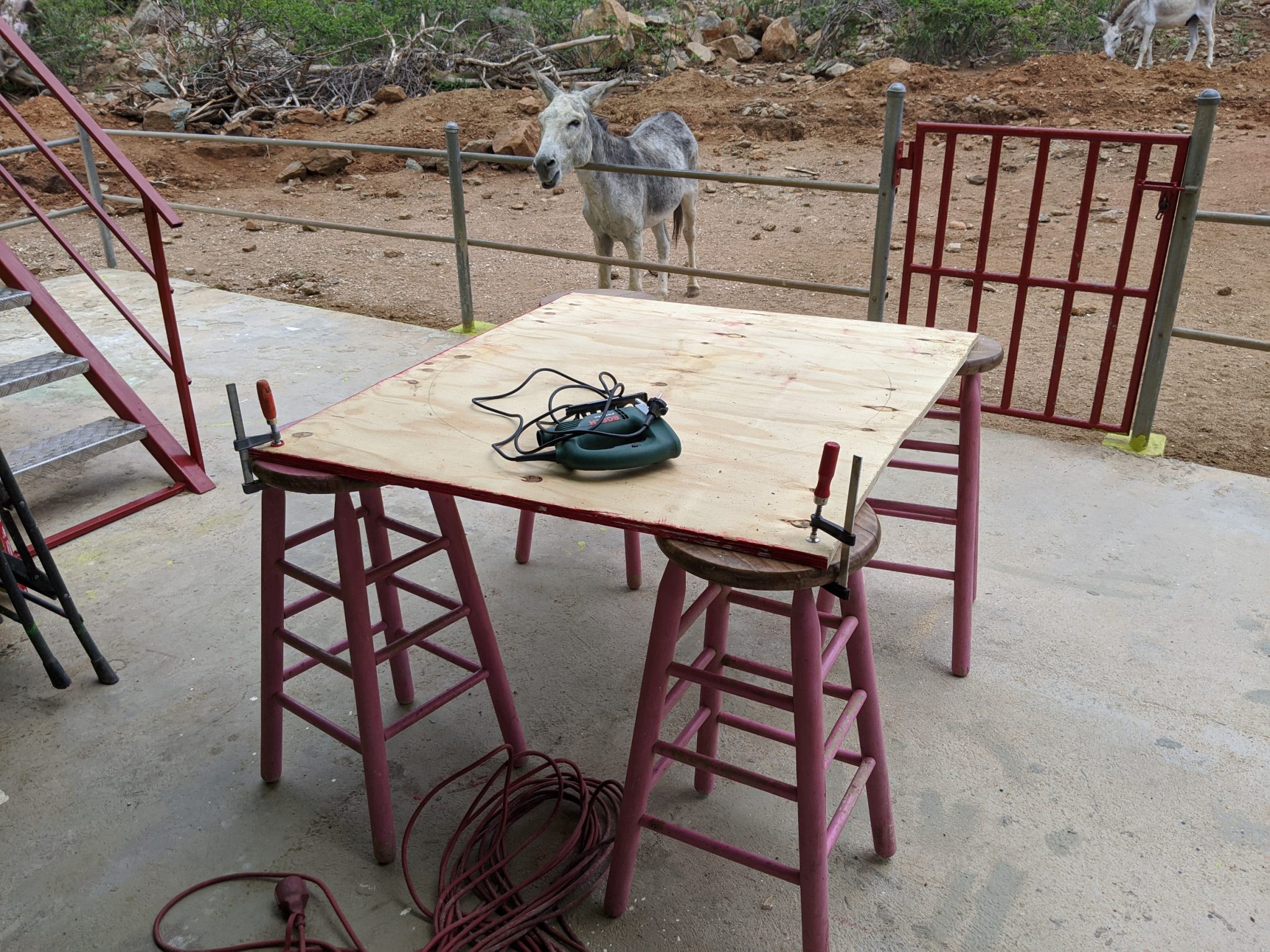 A donkey watches me as I prepare the table top. He doesn't really care about the noise of the saw, he wants some food or a petting. Ideally both, but I don't have the time for that at the moment.
The rusty bracket for the table base and the metal frame are also from the previous table. So that I can screw it on exactly in the middle, I first have to determine the center point using my navigation triangle.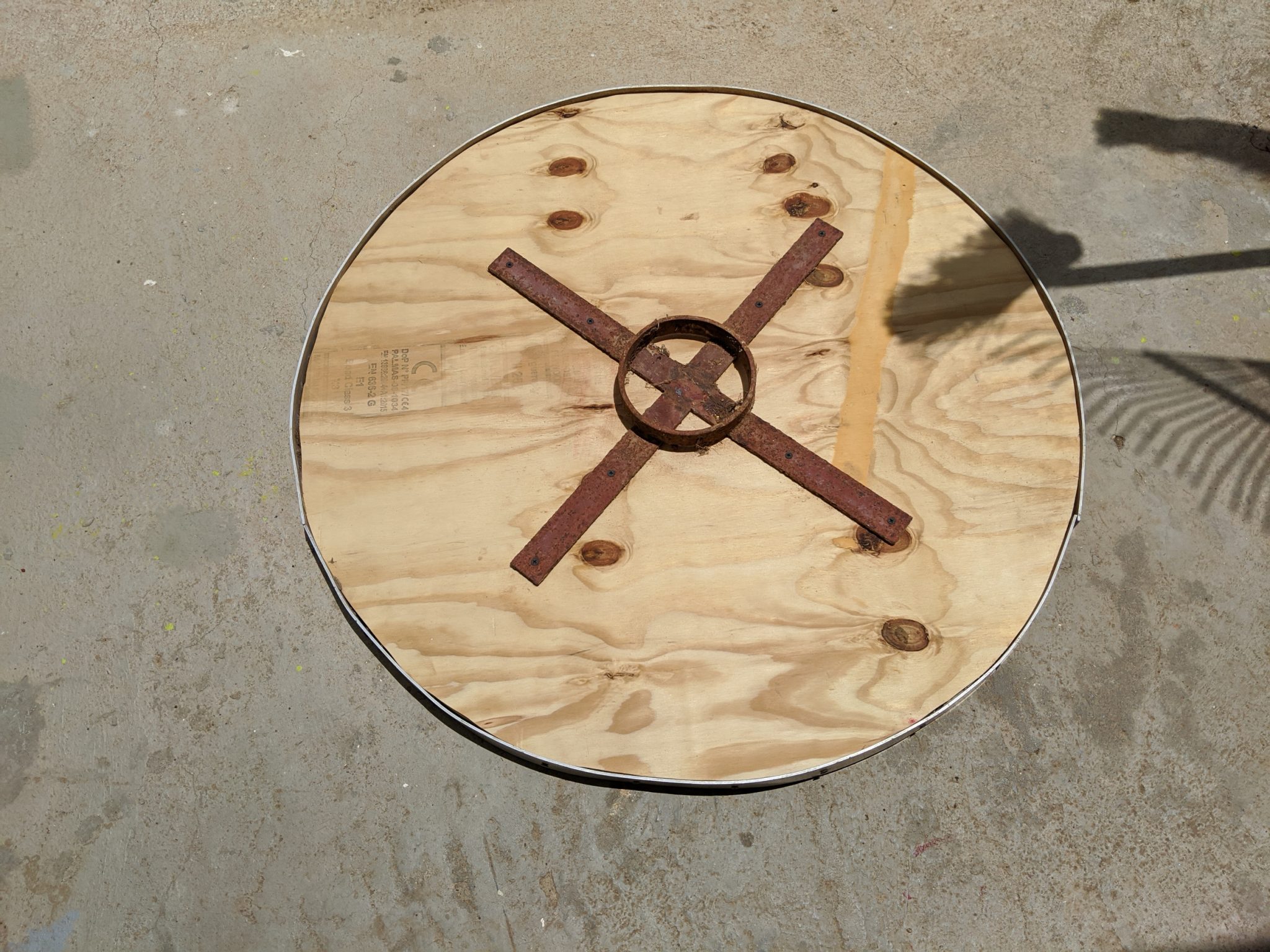 Then it hits me ice cold. The table base should of course be straight. I spend a few useless minutes looking for a spirit level. Of course I don't find any. Does that really have to be that straight in Aruba? Where did my pride in "Made in Germany" or my work quality go?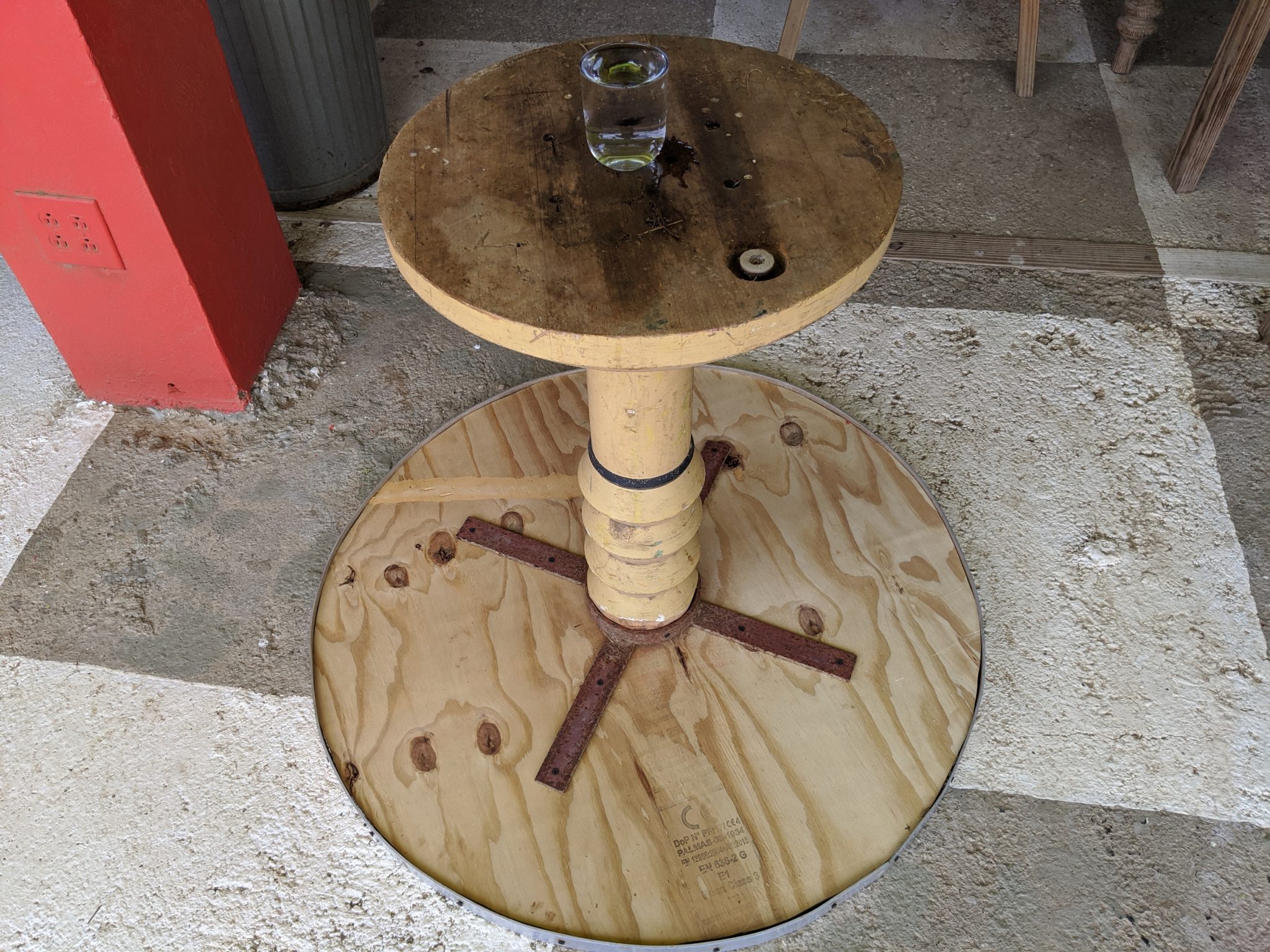 If nothing works, you can build a great spirit level from a water glass. If you can stack a hill on it, the table leg is straight. I'm just getting the quality curve. I am happy about my idea.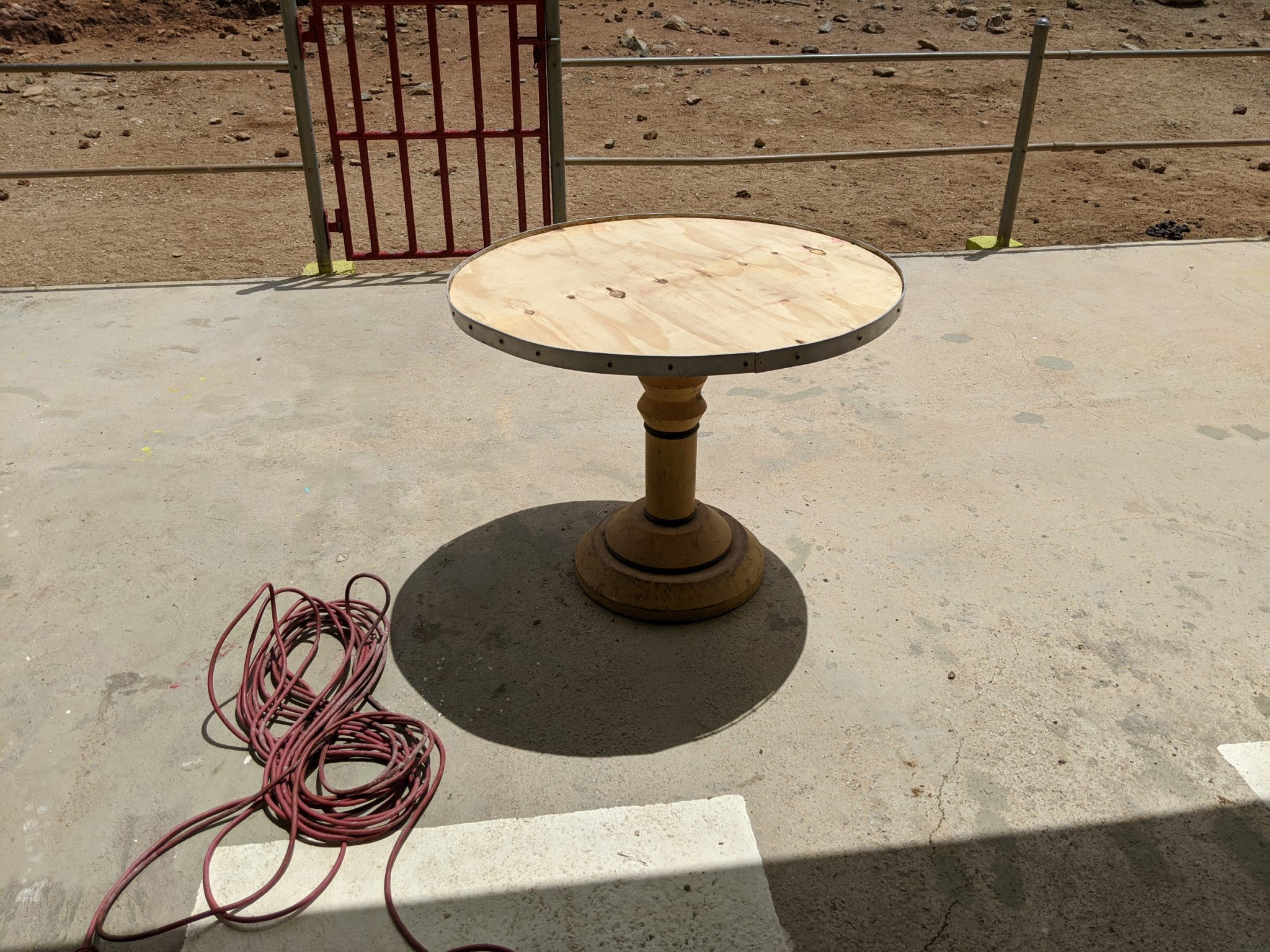 Desiree will now apply a layer of concrete to the wood to get a robust surface. I am curious. My work on this table has ended.