We achieved our first success in combating our oil spill. In the meantime we have learned to use our carpet cleaning miracle cure. At first, we used too much baking soda and too little alcohol. In the meantime we have learned how to get the best cleaning result.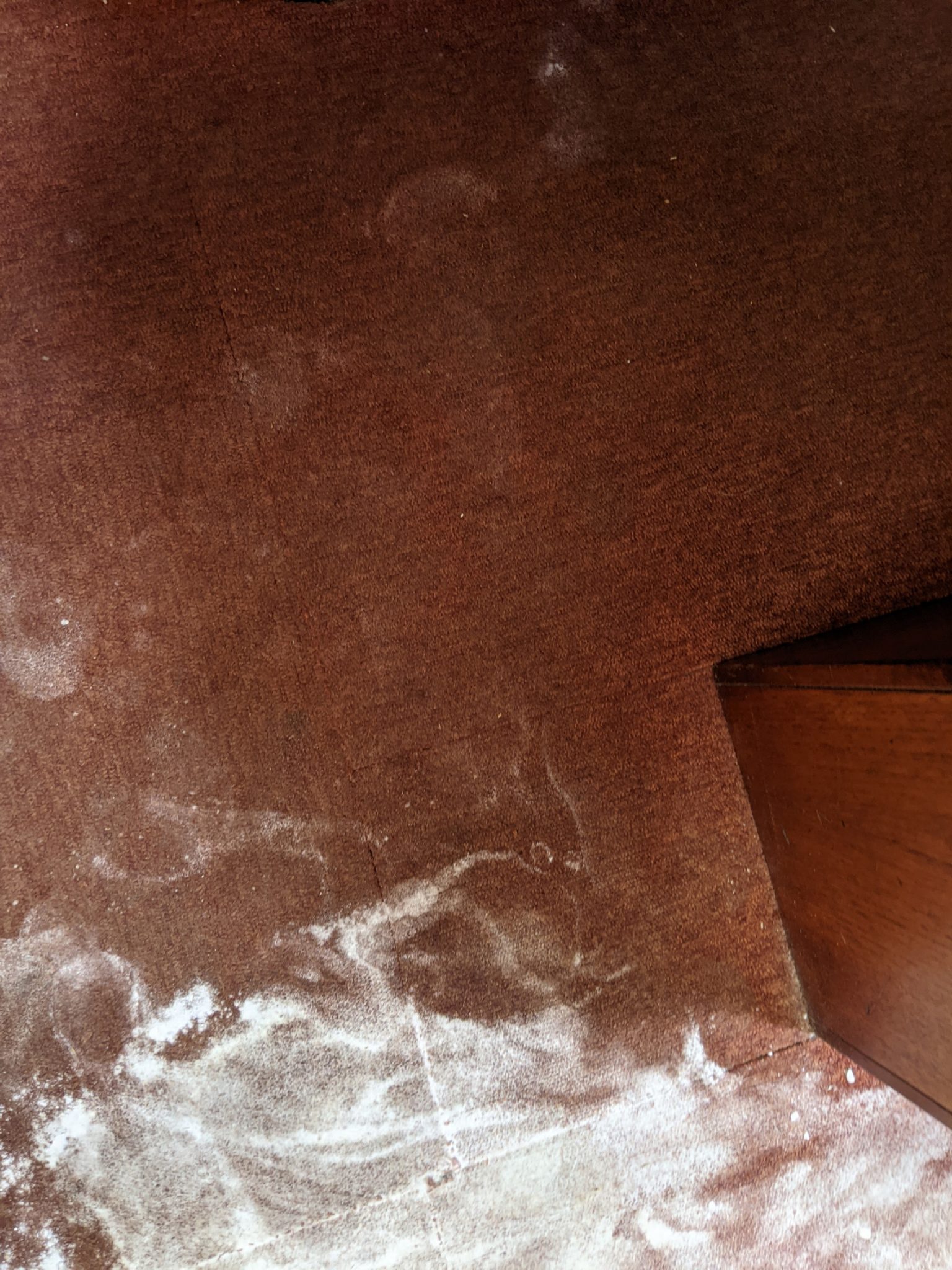 First I spread the baking soda on the dry carpet. Then I massage it into the carpet with my feet. I distribute it almost exactly as I distributed the dirt in the boat before, just with a little more care. Then I spray them all so far with alcohol that the carpet is soaked and I can no longer see the white baking powder.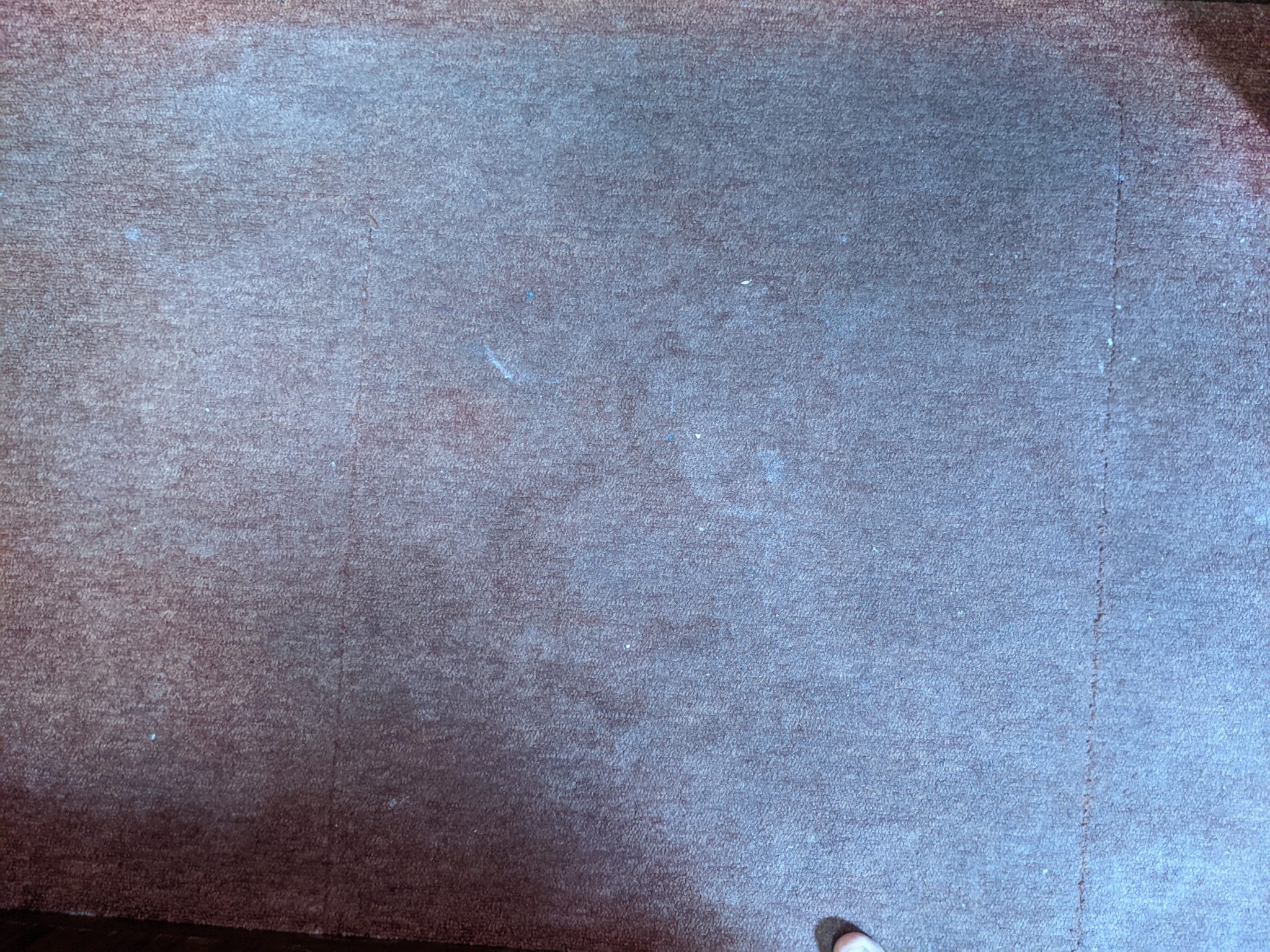 Then the work is done once. I sit in the fresh air, the alcohol vapor is difficult to bear. The boat must be well ventilated. I could imagine that otherwise an explosive mixture would form in the air. Ventilation also helps relieve headaches. After two to three hours, the alcohol has evaporated (at approx. 30 ° C room temperature). Then the first dirt stains should show up in the baking powder.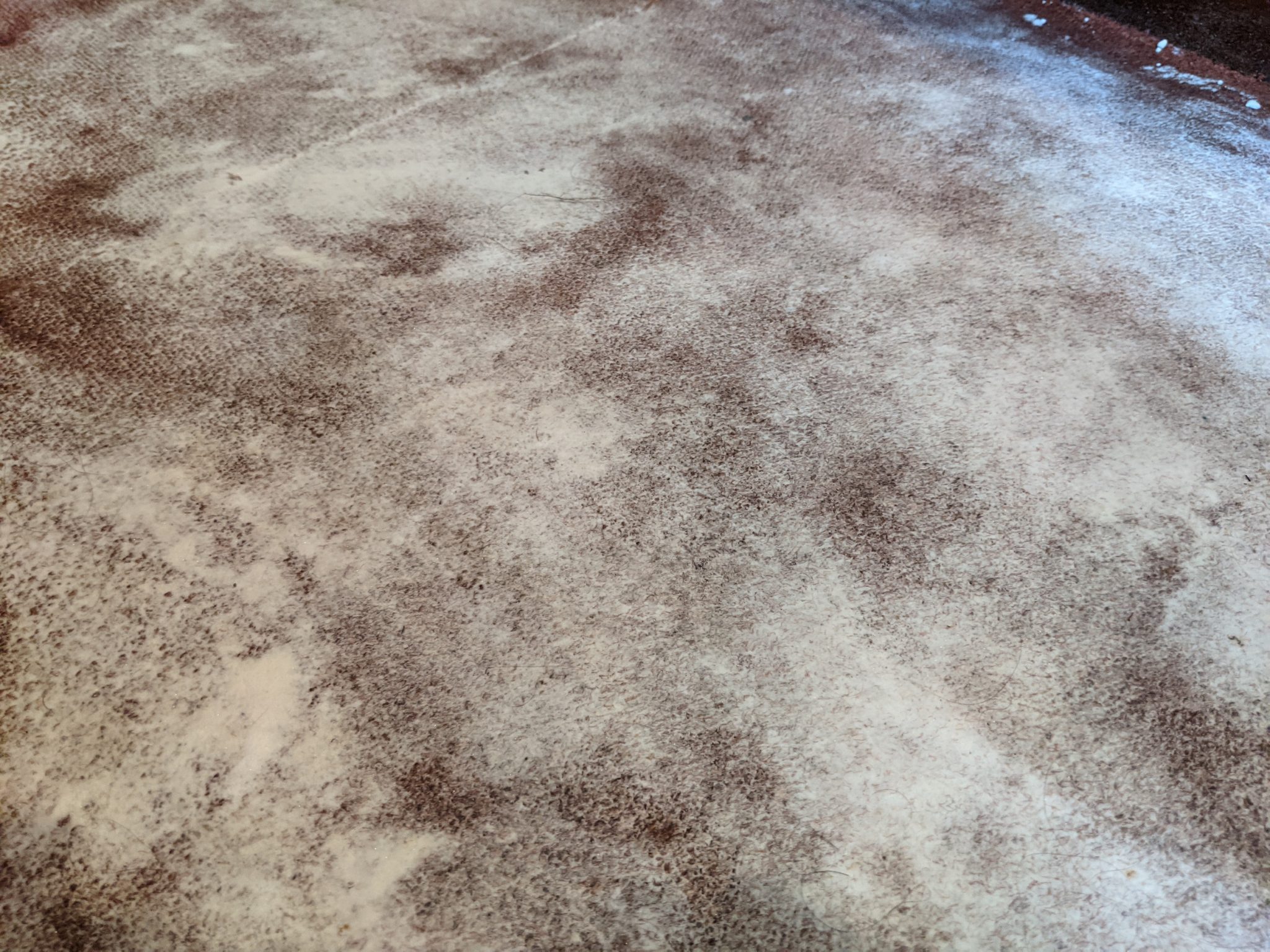 Now I spray the alcohol over and over again, it loosens the dirt from the carpet. After three to four applications of alcohol, I let the carpet dry completely overnight. The next morning it is vacuumed, the dry baking powder is easy to soak up.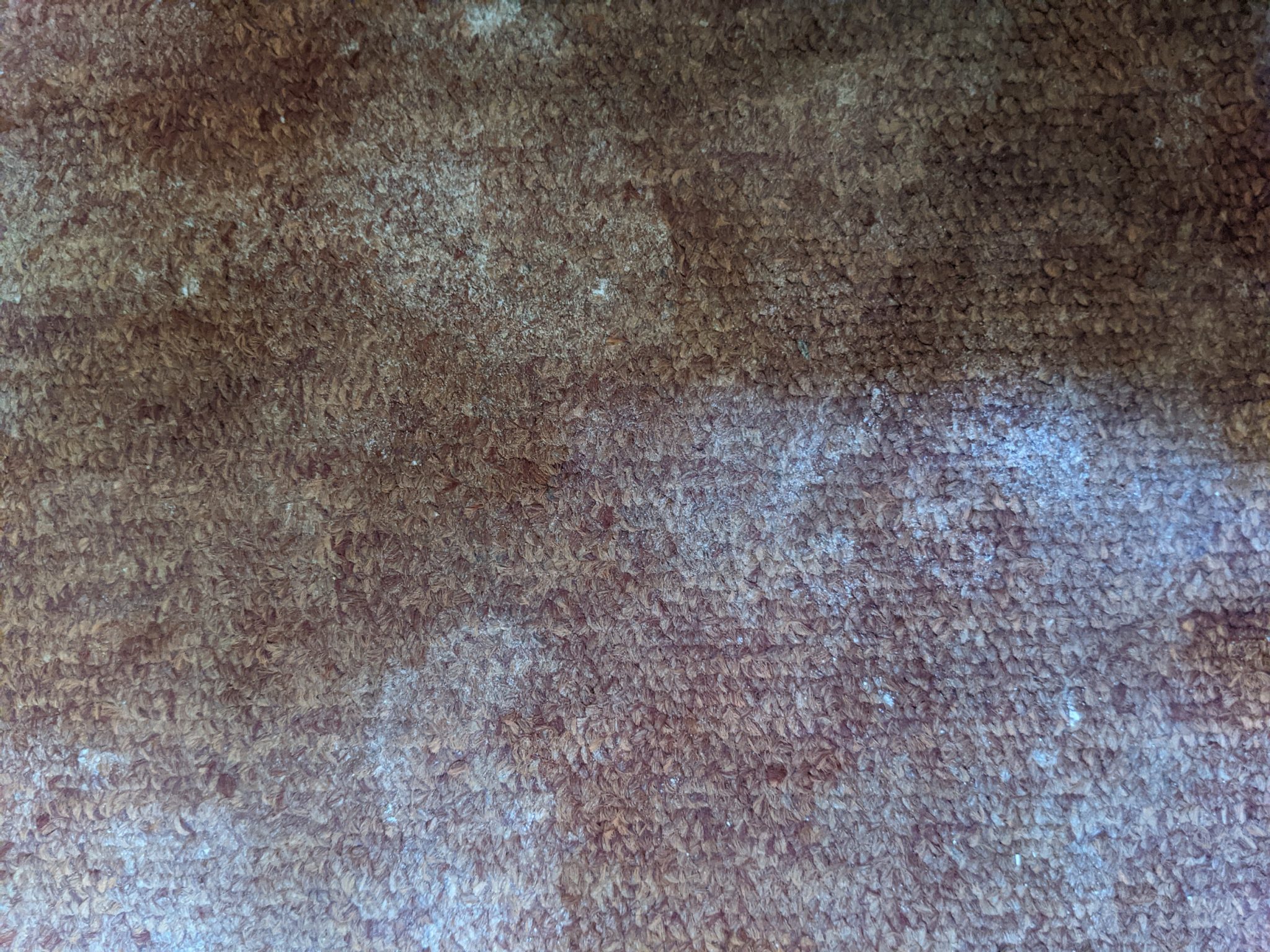 Then I can assess the result and whether the carpet needs further treatment. If no further treatment is necessary, I use a sturdy brush to brush the last bits off the carpet and let them disappear in the vacuum cleaner. The result is impressive. There was a wide, black line on the floor of the forward berth, our high seas garbage can is always there, and we often walk along it. Now the floor is nice and clean again.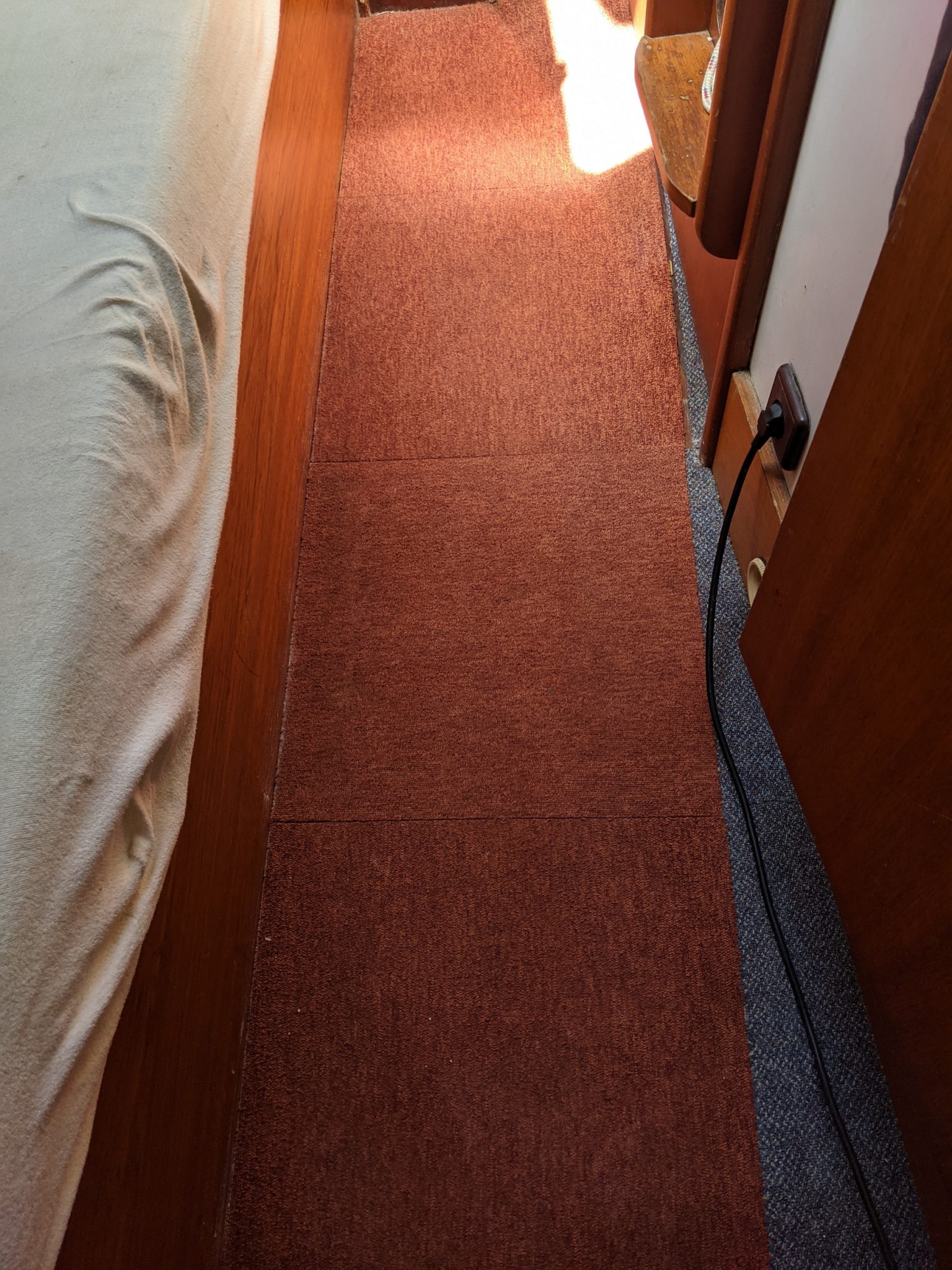 Oh yes, there would be Tuesday morning. The rigger is with us on the boat and calmly looks at the top of the mast with the binoculars. Then he tells me that we probably have to put the mast down. He will try to come up with a solution overnight to solve the problem with the mast standing up. Otherwise the crane alone would cost around 1000 US$. Uh I don't like news like that.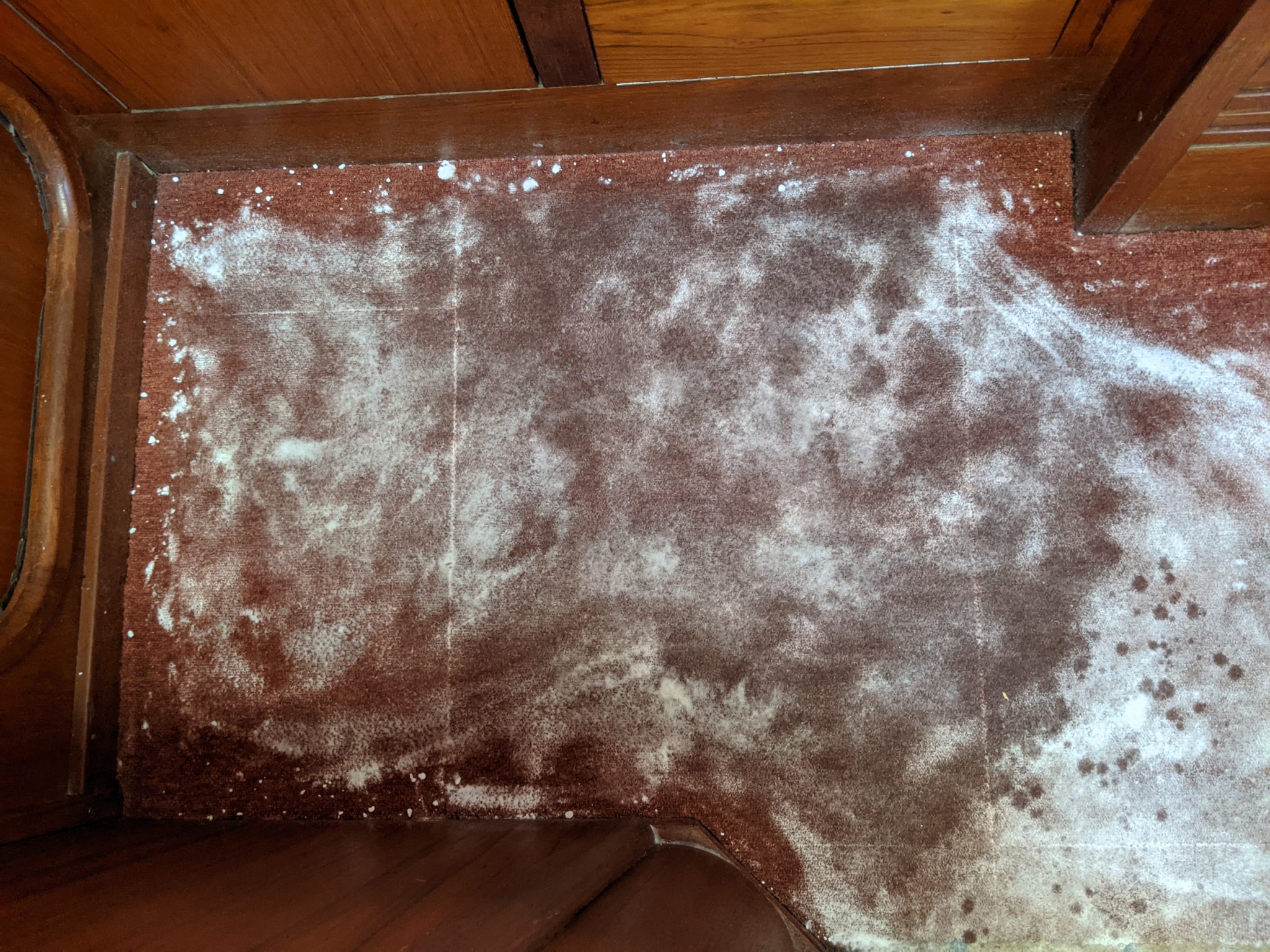 I grab the spray bottle and give the floor another treatment. Aruba is stickier than our floor.
In times of Covid it is certainly not bad that we have disinfected our carpeting over and over and over and over in the last few days. There is no way our feet will get Covid. I cannot imagine that there is a place with a better disinfected floor.