... or the 50th birthday. A major social event in Portimao Bay. Steffi from SY Bigfoot has invited and everyone has come. The Roede Orm, Sissi, Grace, Thula, Salty, Zora, Enterprise B and many more.
As a sailor you are pretty much to yourself and only see your own crew for days. That's why such an event is a must, because that's the only way to get to know other crews and meet other people.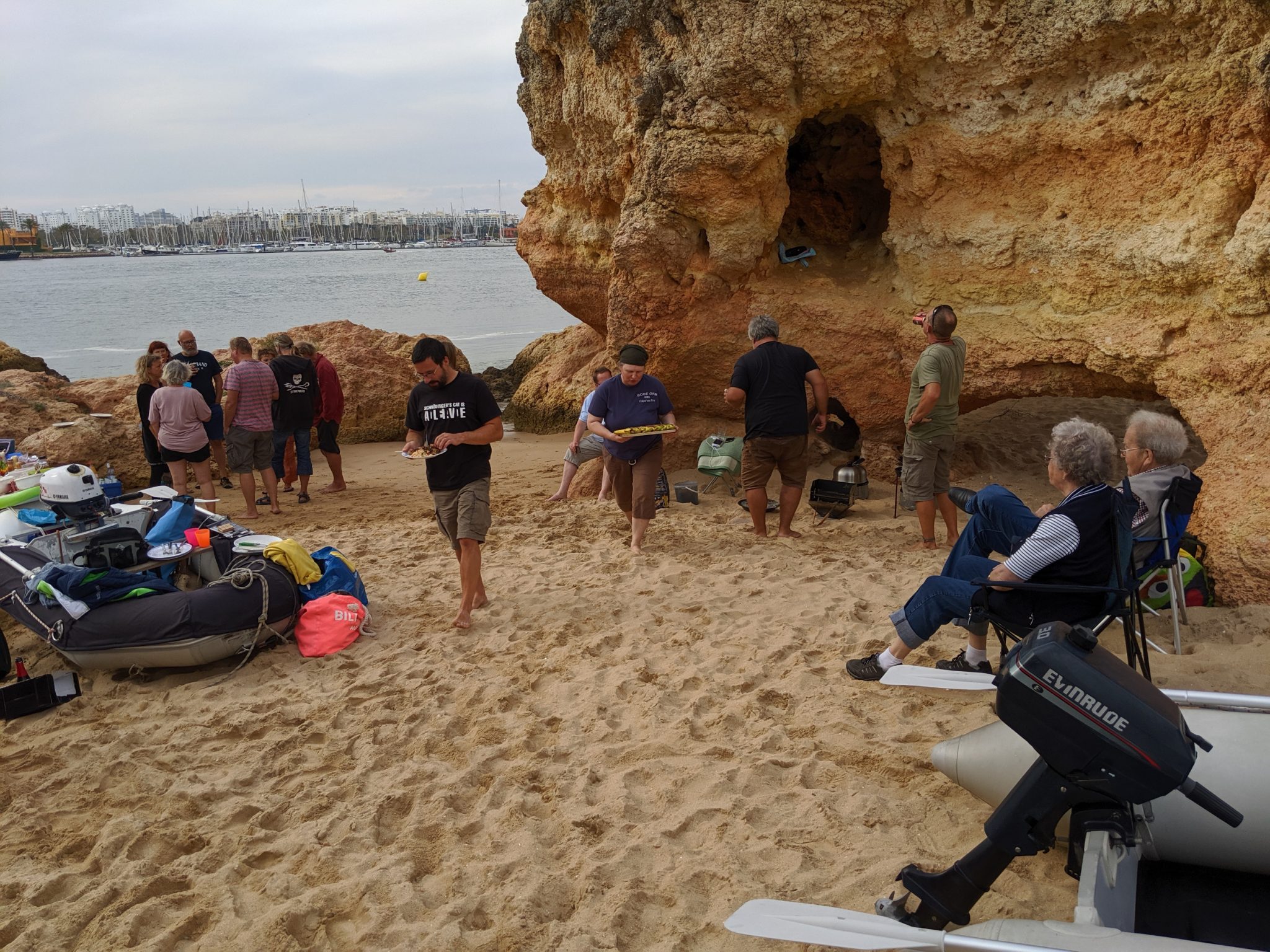 The inflatables were pulled onto the beach, beer and wine were cooled in the water and the buffet was set up on a surfboard. We worked against hunger with several grills.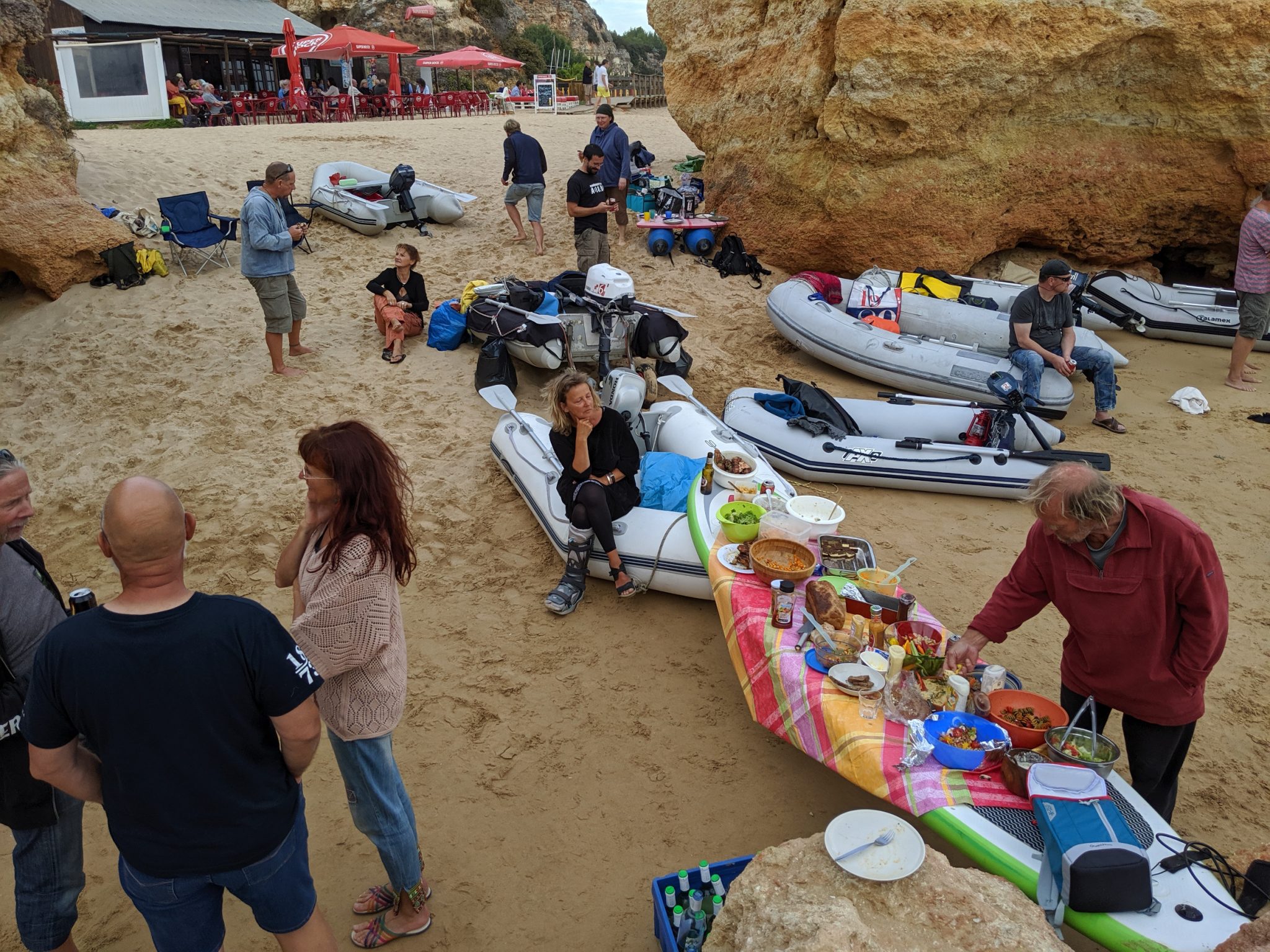 Great conversations developed about anchor bays, energy supply, customs regulations, food supply, the comfort of sailing boats, dinghy motors, past celebrations and future plans. There was also grilled skewers, chicken, delicious salads, cakes, bread and beer and wine.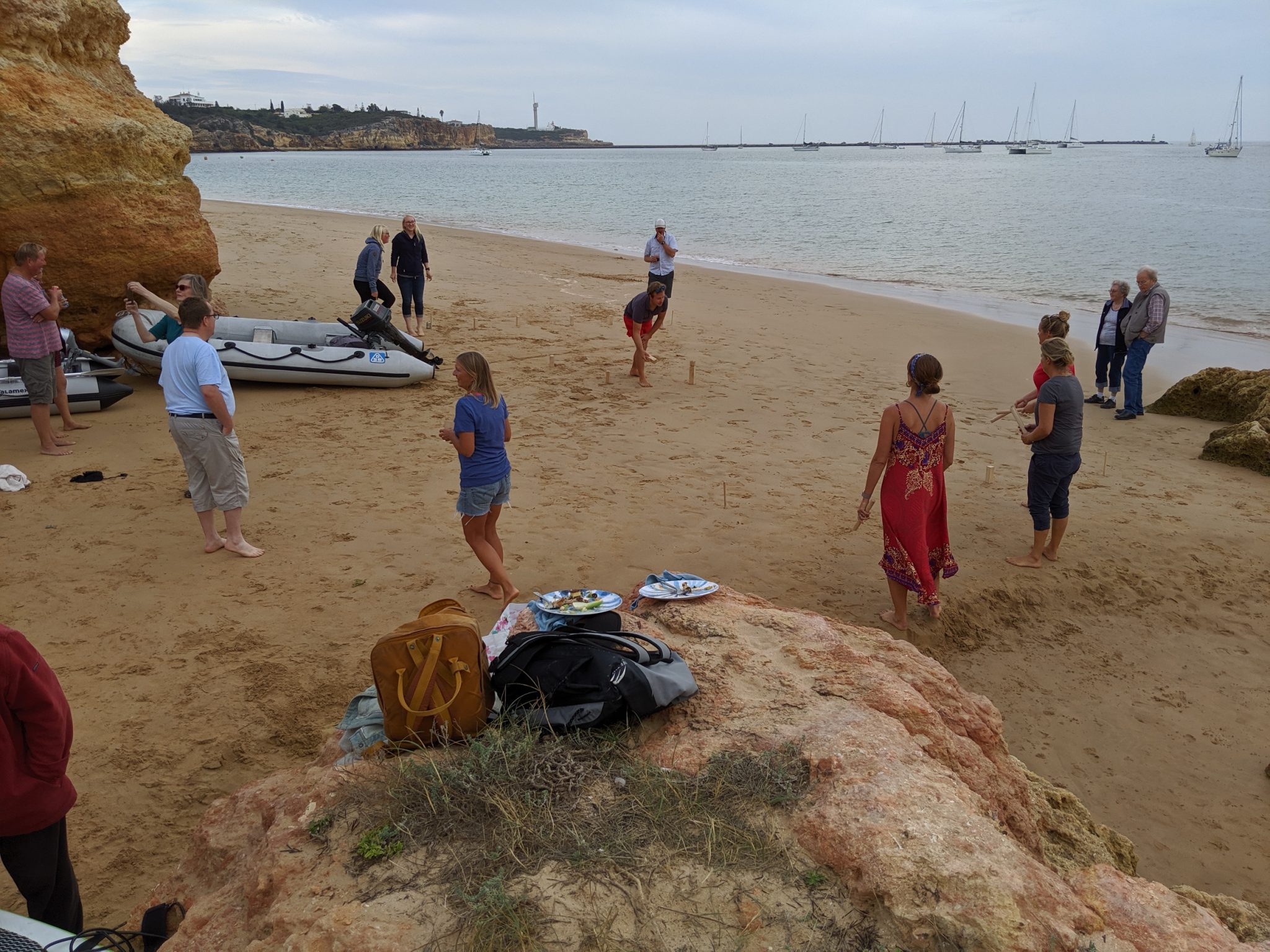 We played Viking chess on the beach and listened to good music. The atmosphere was lively, the grill hot and the drinks cold.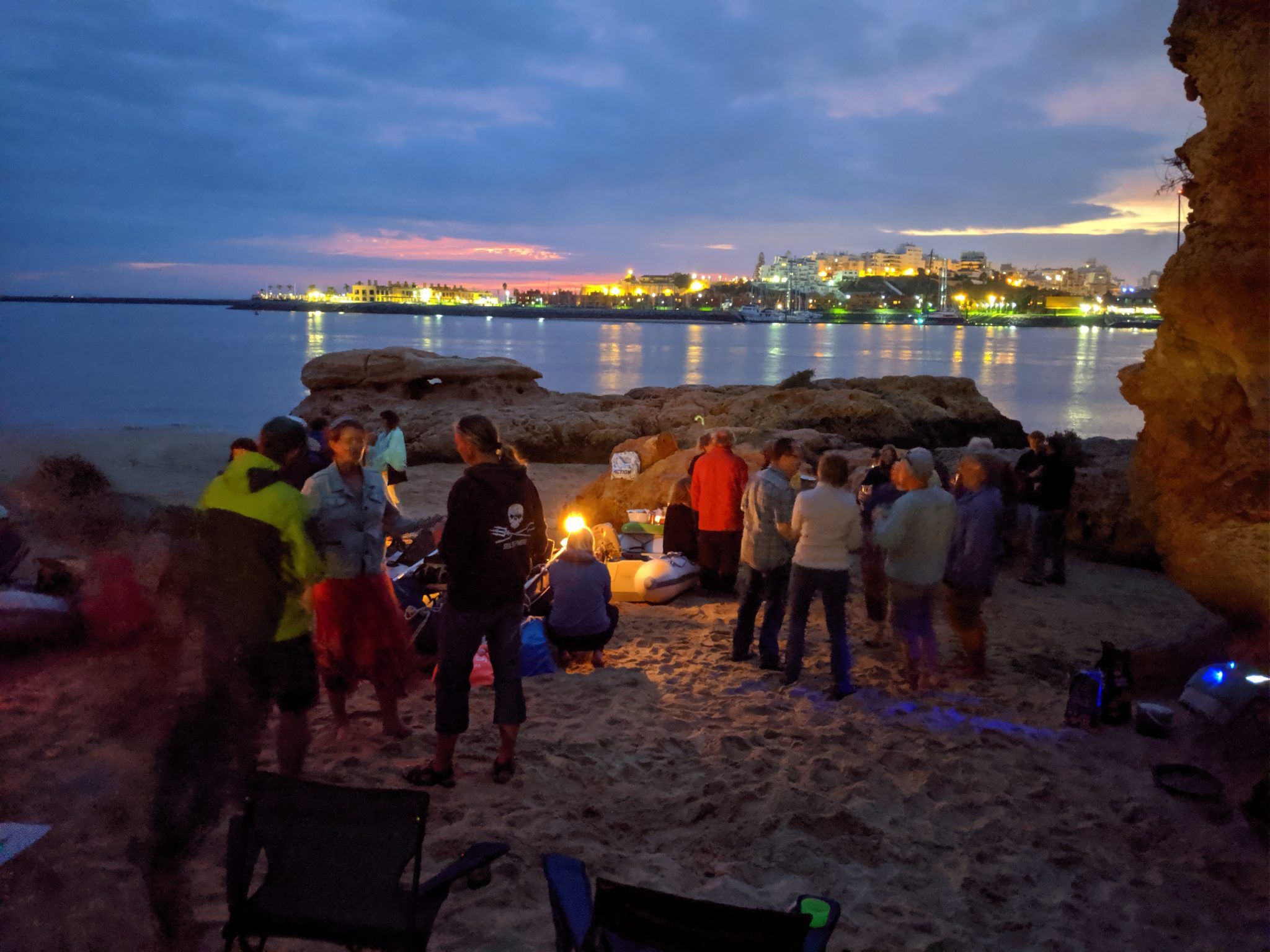 Thanks to the time change to wintertime, it got dark early. At 7 p.m. it felt like it was just before midnight. The laughing, dancing, eating and drinking continued.
It was funny that the crew from the Enterprise B got to know our Sissi years before we did. We bought Sissi in Oldersum near Emden, where she was lying in the outer harbor for years. And the Enterprise B was there for a few years in the outer harbor, Anke and Horst know Hertha and Harald, the previous owners of the Sissi. How small the world is.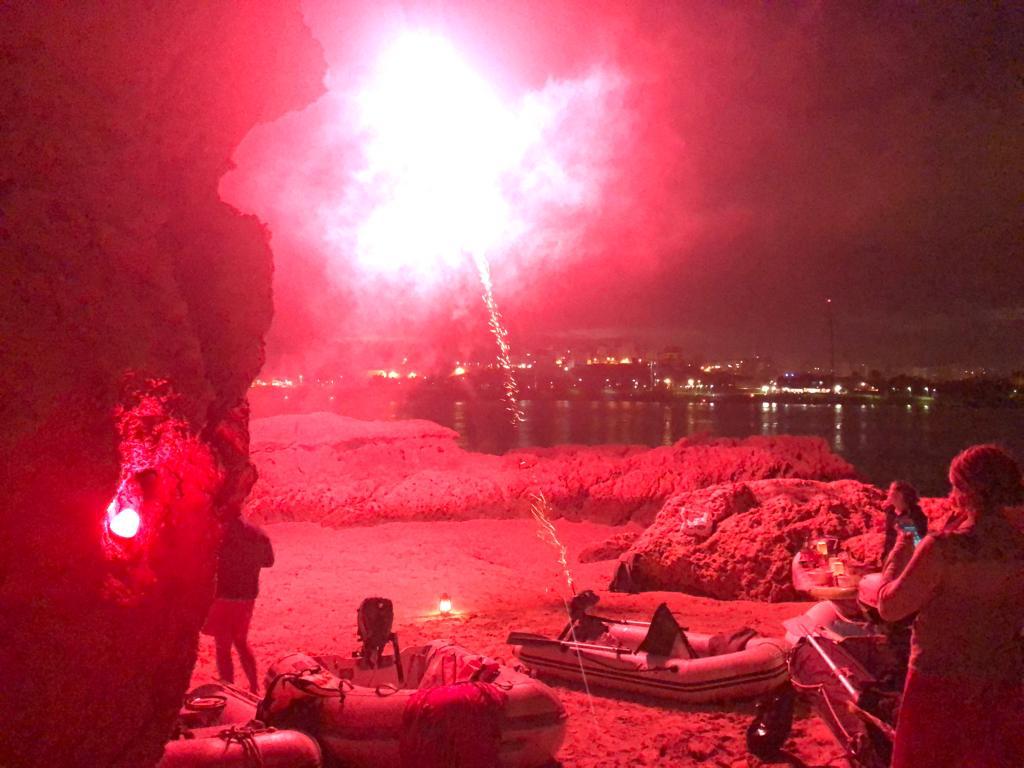 As old Frankfurters, of course, we always have a little pyrotechnics on hand and were able to add a little icing to the birthday party with glaring light and the smell of black powder.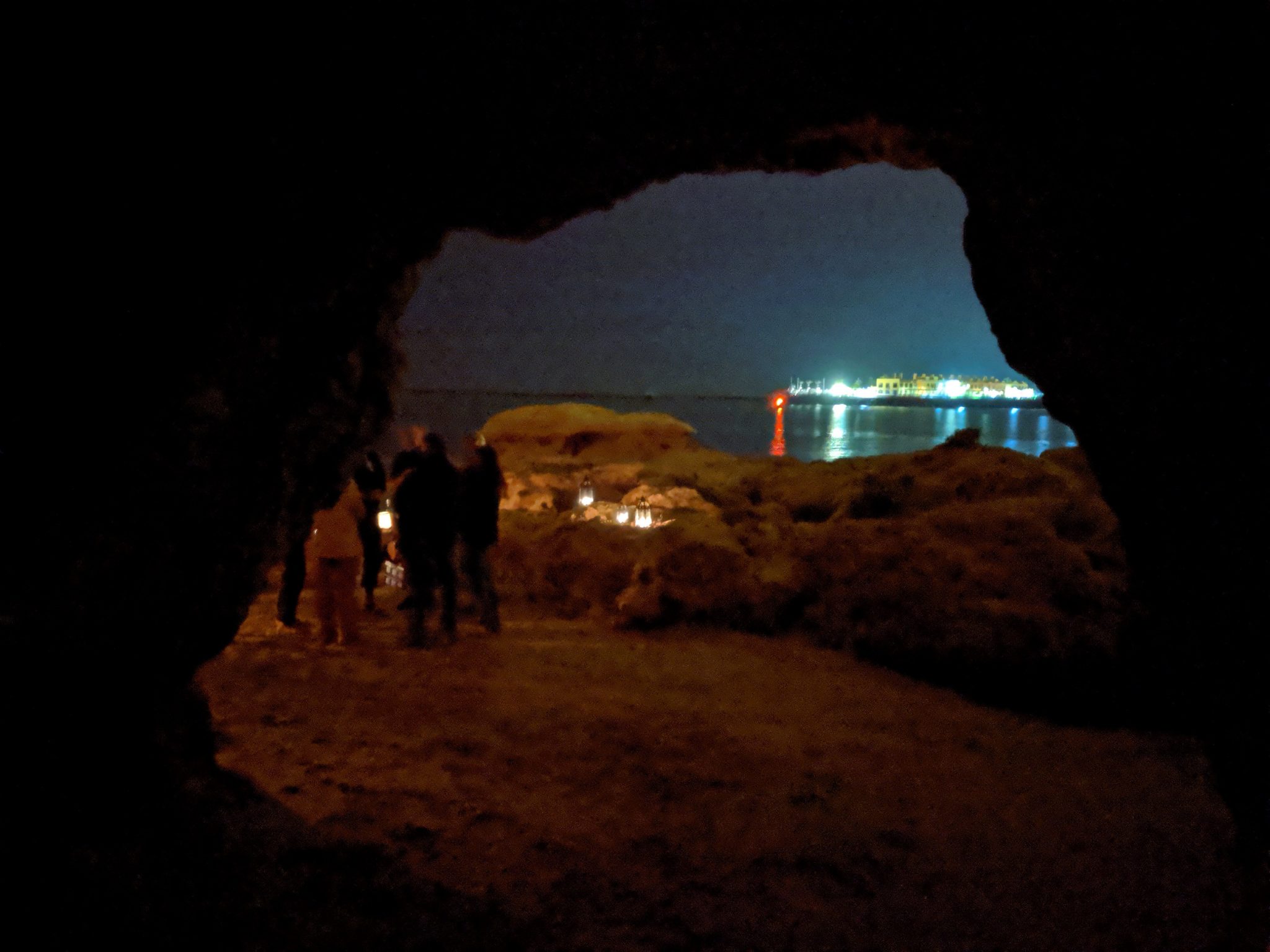 Before midnight we grabbed our rubber boats and drove back to our sailing boats. If you still have to drive, you can't party in such a way that you fall asleep on the beach afterwards.
Incidentally, the above sentence is almost true. We had to drag a dinghy with a defective captain and a wobbly outboard motor back to its mother ship. No problem for us. For the person concerned, it really became Headache Beach.
(We won't tell anyone. What happened on the beach is washed away by the tide.)