It's May 1st. We're done. With the supplies, with the sightseeing program in Aruba and with the nerves. After weeks of preparation and various false starts in different directions, we are now going back to Europe with a stopover in the Azores.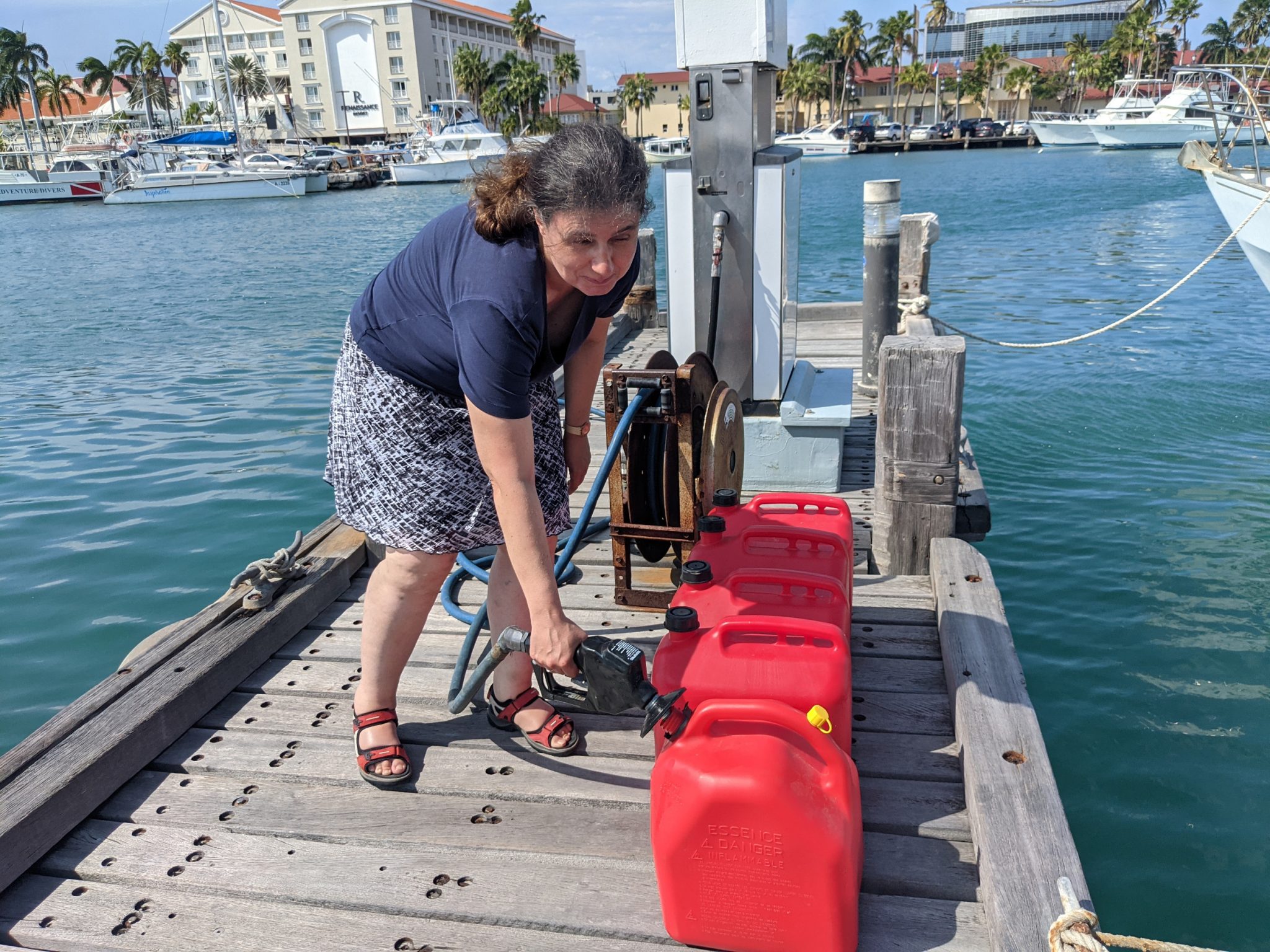 Our tank is full. For the trip from Cuba to Aruba we used about 80 liters of diesel, most of it in the slipstream of Haiti. In Cuba we had already refueled 50 liters from our canisters, which also wanted to be replaced. Since we are leaving on a public holiday, we cannot refuel directly from the petrol pump before departure. The petrol station is closed on Sundays and public holidays. The amount is small and we don't have to drag the canisters far, because we're right next to the gas station.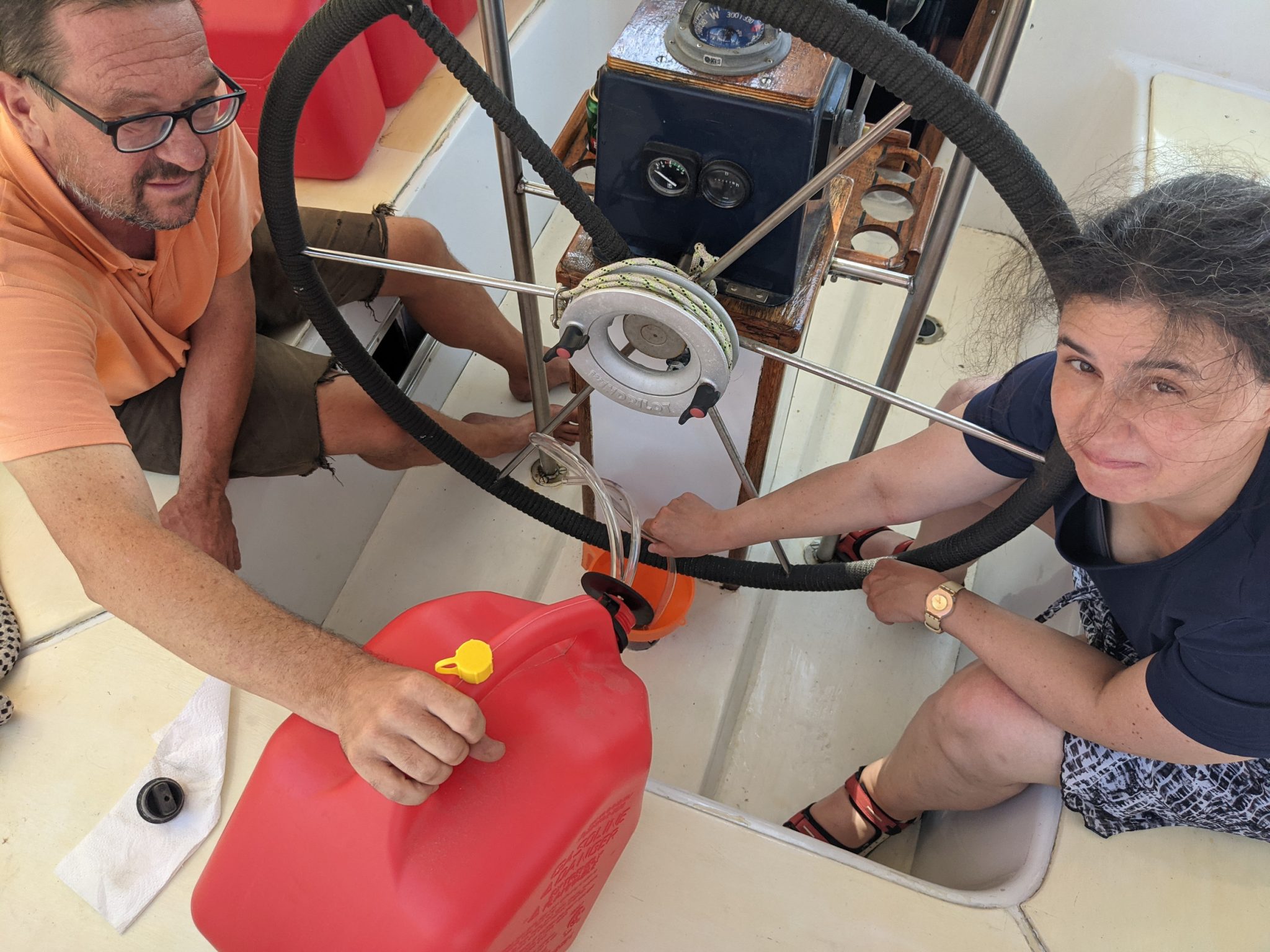 In addition to the feed for our Mercedes diesel engine, we of course also need feed for ourselves. The question of how best to store fresh vegetables has long been answered in the Caribbean with "in the refrigerator". At room temperatures around 30 ° C, this stuff goes bad pretty quickly.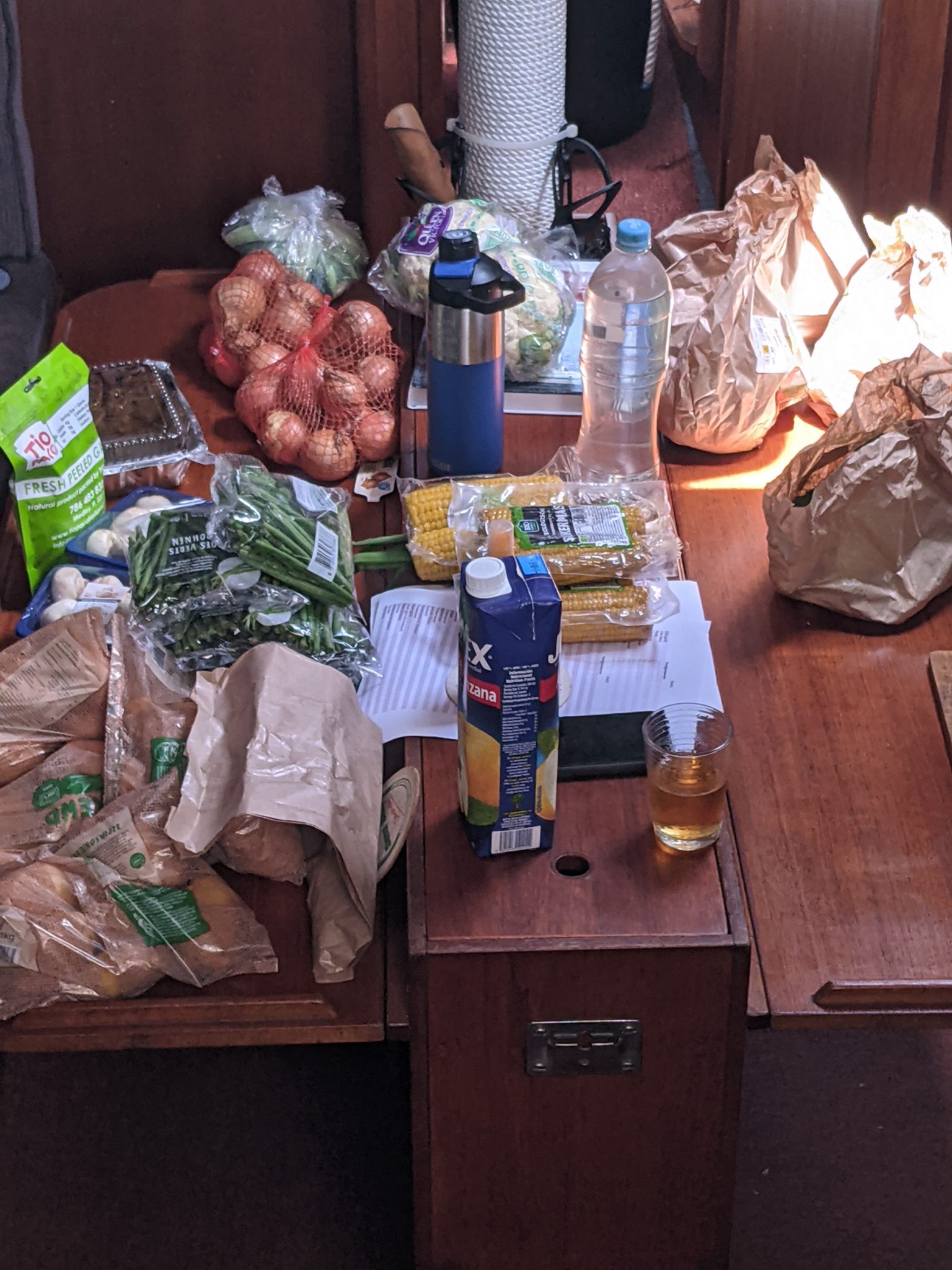 To make the food last longer, we have the vacuum device that Jens brought with him in November. So if we're repacking all the vegetables anyway, why shouldn't we cut them into small pieces beforehand and make them ready to cook? In the port, the onions cut much better and the potatoes are also easier to peel.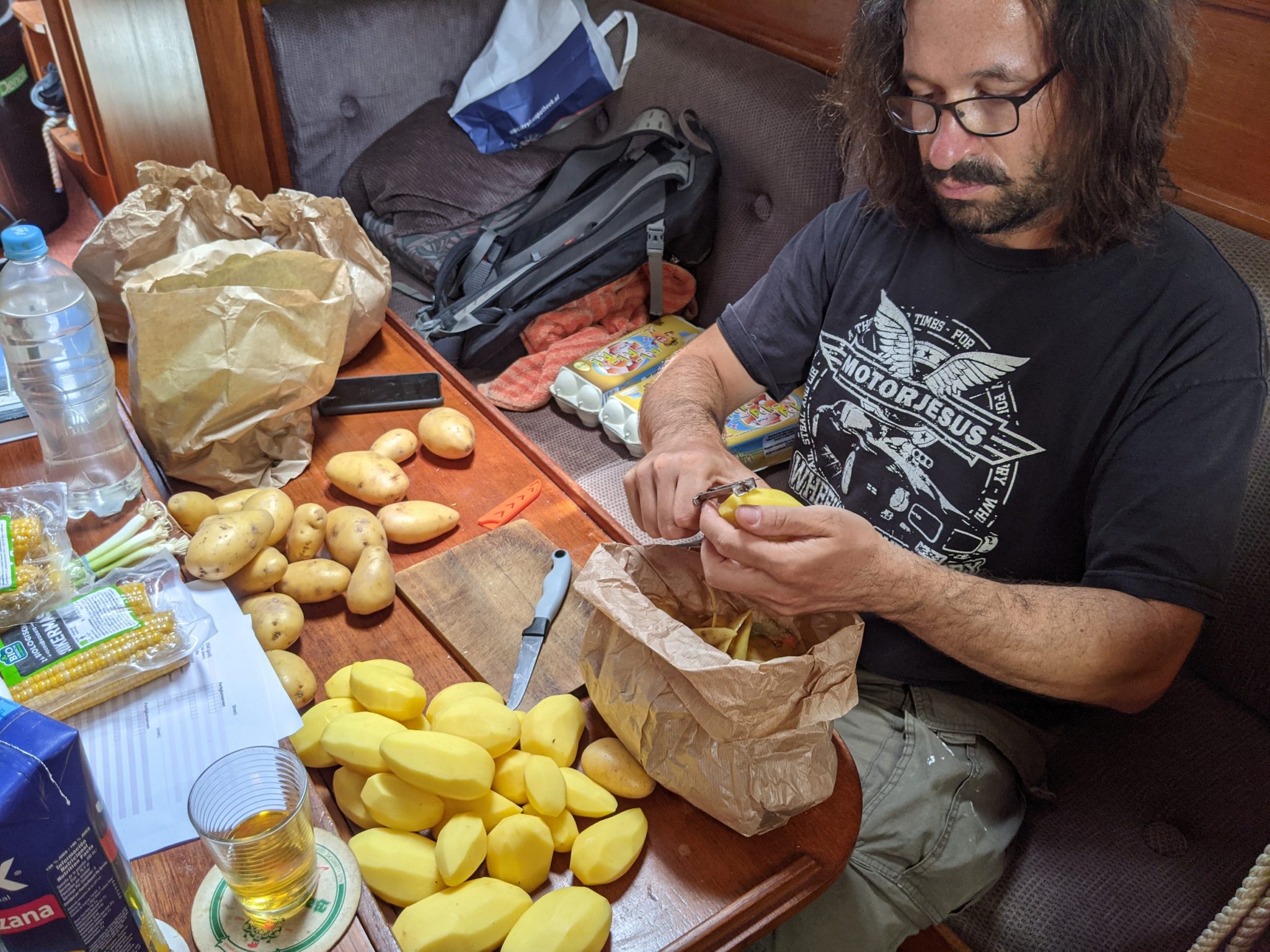 Little by little the chaos clears. The three of us work non-stop for almost four hours until we have all the fresh food ready for the refrigerator. Now we can hope for fresh food for the next two to three weeks. So far we have only had good experiences with the technology. The things we took with us to Cuba lasted a very long time. Until we have finished them.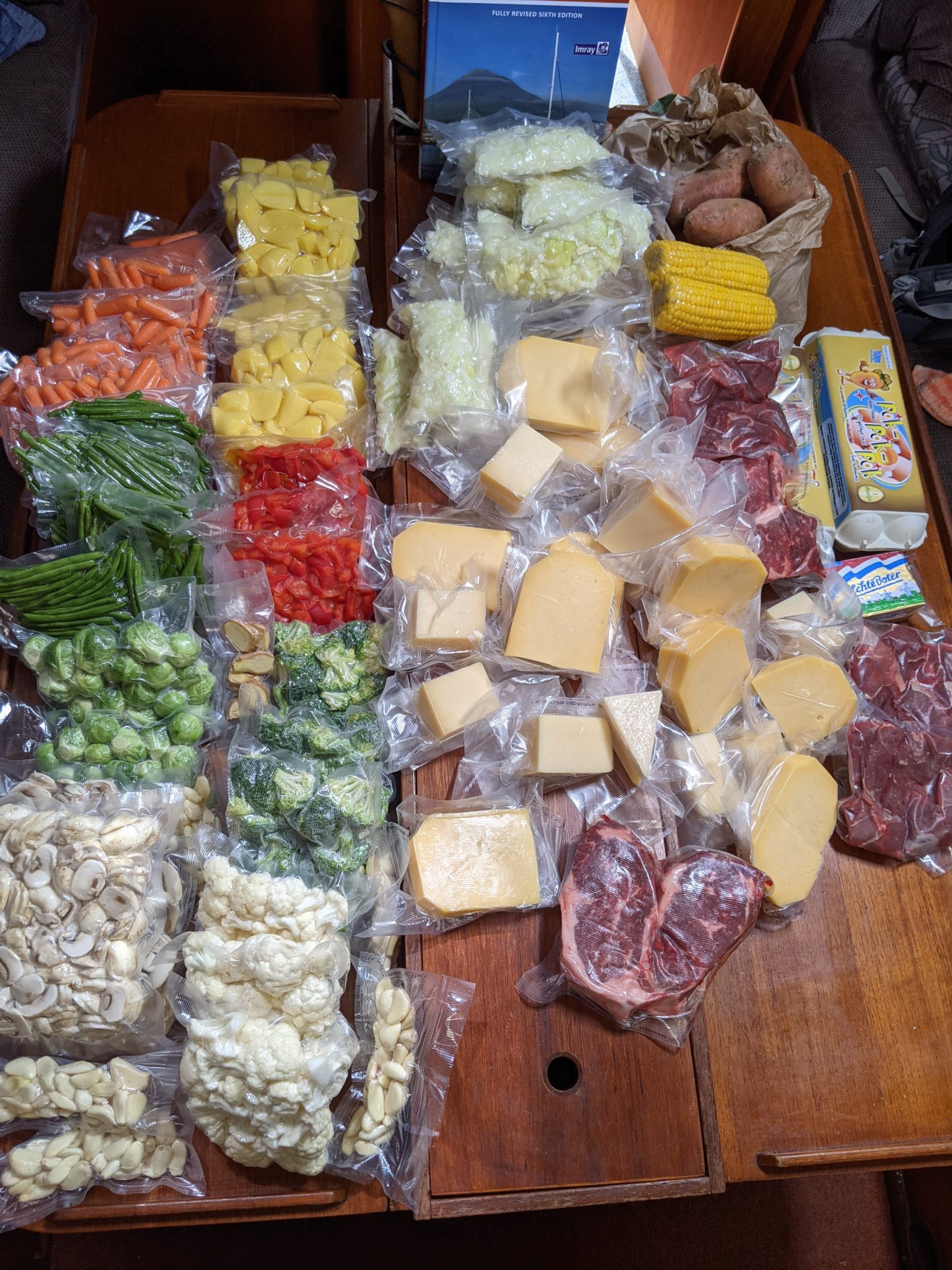 So when these lines appear, we have left. At regular intervals, at 12 noon and at midnight on board time, the position on our "Stalking page"Updated. We are sailing a distance of about 3000 miles and will probably need the whole of May for this.